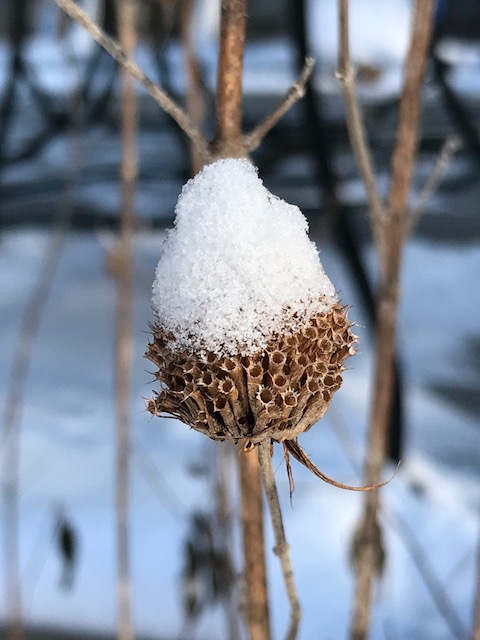 Dear sisters,
Merry Christmas and Happy Winter! I hope you all had a wonderful holiday with your most cherished people. Do you find this time of year exciting, inspiring, or tiring? Here we are on the brink of a brand New Year and once again the pressure is on to make resolutions, set new goals, and get organized all before you've finished packing away the Christmas decorations. Don't fall for it! Instead, relax, enjoy this time of year for recharging and when you're ready to begin a new, chart your own course, at your own pace. In the meantime, I've got a few tips sure to put the wind in your sails, once hibernation season is over.
Winter is the season for rest and reflection. This is especially true for those of us who live in the northern hemispheres. Our bodies and our minds naturally slow down during the coldest and darkest months of winter. After living in New England for 17 years, I've come to look forward to the winter season. I wouldn't say that I've made friends with blizzards, and Nor'easter's but I've learned to lean in to the gifts of the season.  After many busy months looking after flowers, creating with flowers and meeting with clients I enjoy the change of pace and the opportunity to dream and plan for the coming growing season. Seed catalogues are starting to arrive in my mailbox and my inbox is chock-full of enticing early bird specials. It's also officially engagement season and I'm excited about meeting more couples for the 2018/19 wedding seasons.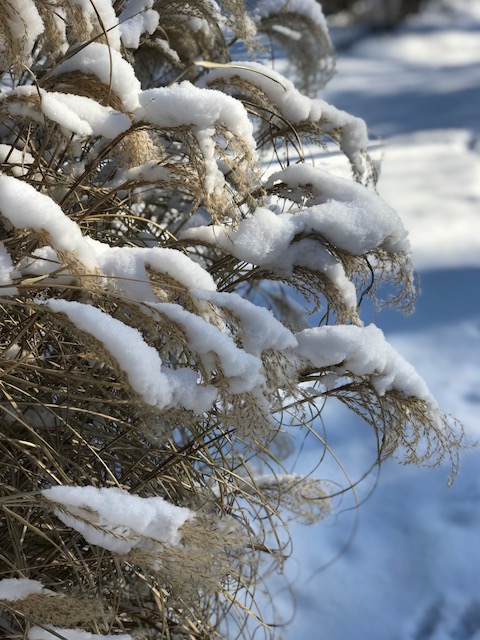 Not to mention getting caught up on a few home projects, house cleaning, DE-cluttering, etc. Speaking of DE-cluttering, is it just me who's feeling the urge to purge? I guess it comes with the change of seasons, but I also believe that old adage, "out with the old, in with the new " is true. Every time I donate a bag of clothing or get rid of old paperwork I feel refreshed and I'm getting hooked on that feeling! I love the idea of making room for new ideas to flow in and new creative endeavors to incubate. I have a few I'm sitting on right now but they're not quite ready to hatch. 😉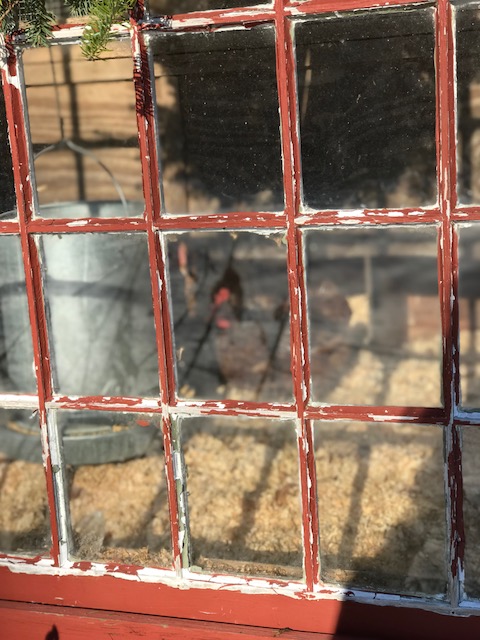 We all know there are things we must do in the spring in order to reap the rewards in the summer and fall. If we want big juicy tomatoes and beautiful backyard bouquets we have to prepare the earth, plant accordingly, and administer proper care through out the growing season so we can have every hope of a bountiful harvest.
Winter Work follows a similar pattern. In order to harvest your dreams come true, you have to do some inner prep work first. Below are some ideas for you broken down by month to make it easy and fun!
Dream It! "January" My winter prep-work  list includes a fair amount of mindful daydreaming. Mindful daydreaming is when you allow yourself time to focus on activities and rituals for the purpose of bringing more possibility and opportunity into your life. I think this is important at any age. I turned 56 in November and in many ways I feel it's more important now than any other decade.
Mindful daydreaming can be anything from reading inspirational books that prompt you with questions to answer at the end of each chapter to a walk, drive, hike or horseback ride in nature or quiet prayer and meditation.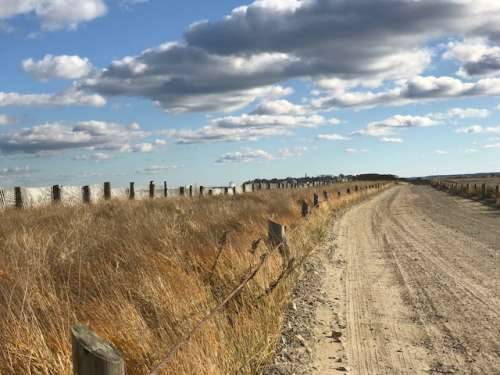 Plan It! "February" Everyone has different styles for planning and keeping on track once the ideas begin to flow. Some people like tight to-do lists that can be checked off after completion while others like a more visual approach. Sure, most of us have Pinterest boards but I like a more hands-on approach in my planning. Have you heard of Vision Board parties? A vision board is a collage of images and words that reflect what you want to attract in your life.  Wouldn't a farm life vision board be fun to create?
Who wants to join me in a virtual vision board party? Here's how it will work. You can host a party with your friends or work independently. Send me photos and a paragraph or two about your vision board and I'll share some here on my February Blog.
DUE DATE: February, 20th.
EMAIL: deb@maryjanesfarm.org
Choose a topic that you want to focus on such as, family, career, relationships, community, farm life, gardening, art, website creation, etc.
Gather magazines, or go online to print out images and text to add to your board
SUPPLIES:
Poster Board
magazines
scissors,
glue sticks
scrap-book stickers
extra embellishments ( buttons, ribbon, twine, glitter, fabric, etc)
light refreshments
background music
I can't wait to see what you create!
DO IT! "March"

Immerse yourself in the things you love and you clear the airwaves. The more you do this the more inspired you become and the more in tune you will be with ideas that are truly meant for you. If you wish to be a better writer,  read and write more often. Do you dream of painting like Picasso? Challenge yourself to paint a small painting everyday ( 5×5 canvases are perfect for just playing with color blends or simple subjects). Watch You Tube videos on painting, gardening, playing an instrument, flower arranging, cooking and quilting, while you're lounging and sipping hot tea. Want to be a better cook? Try recipes out of your comfort zone or create your own original recipes!
Who better to light the way to a brand new year than sister # 1? Have you seen MaryJane's latest book?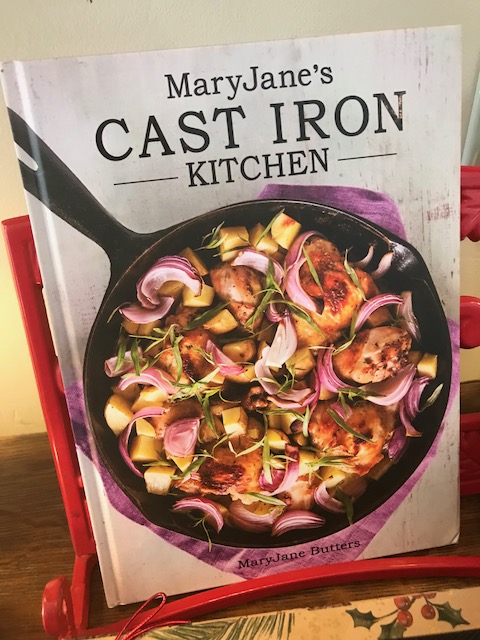 Most Farmgirls are familiar with cast iron cooking. We've experimented at the cottage with some of MaryJane's One Dish recipes both in the oven and over an open fire.  I have a confession. I don't own any Cast Iron cookware at home. My oven has a glass cook top and I've been hesitant to try it. But after getting MaryJane's new CAST IRON Kitchen book as a gift this year and learning that all of her recipes were tested on a ceramic  stove-top I'm excited to dig in.
Happy New Year, sisters!
Thank you for reading, commenting and inspiring me all year long.
Until our next shoreline visit~ Dream it, Plan it, DO IT!
BEACH BLESSINGS AND MUCH LOVE,
Deb # 1199