**EDIT Friends, Cowboy Dan died. My heart is broken. Thank you for your words of hope and thoughts and prayers.
Did you just sing that jingle in your head when you read the title? I sure did when I typed it.
"The incredible, edible egg!"
My chickens have come out of their winter non-laying phase and have started to gift me with eggs again. I'm always looking for new ways to cook them. What's your favorite? Any go-to, easy recipes you can share?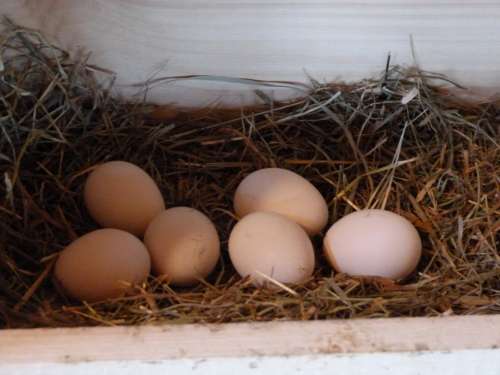 Lately, I've been boiling eggs. I really don't know why. I used to not like boiled eggs, with their weird smell and gummy texture, but now I like them fine. Quick, portable protein. I have learned a secret: with farm fresh eggs, you must pierce the tip of the egg with a needle before you boil them. Otherwise, it's crazy hard to remove the shell. Once they come out of the boiling water, put them in cold water and crack the shell. Voila, it will slide right off.
I recently just came across an article I wrote about chickens in 2011. 2011, a lifetime ago. 2011, before we bought our mountain farm. 2011, before we got chickens.
It went like this:
"Yesterday, at the Farmer's Market I picked up some beautiful colorful eggs.
I've always thought I wanted chickens.
Ever since Martha showed us her blue and green colored eggs.
Ever since MaryJane revealed the interior of her wall-papered coop.
But I don't know.
I get attached to animals. 
I worry about them. 
I care. Probably too much.
The Farmer's Market makes it easy.
Eggs of all colors can be mine for three dollars.
Three dollars to the farmer
Who is the one attached to the animals,
Who is the one who did all the worrying about the chickens.
The farmer, not me, protected them from hawks.
And coyotes.
Or failed to.
And when something happens
It is she who cries, who digs the necessary hole.
Yes, I like it this way."
And then one day in early spring, I couldn't contain myself any longer.
I got chicks and kept them in the bathroom of my farmhouse. (For way too long.) And now I have a lovely flock of chickens.
Oh yes, I've learned a thing or two about keeping chickens.
My flock will be five years old this spring. They are beginning to have some health issues.
One of my chickens, Heather, has become blind, I don't know how or why.
One of my chickens, Petunia, has become disabled and can't use her legs or feet, I don't know how or why.
I removed Heather and Petunia from the flock and gave them new digs. It had to be done for their own safety.
They have new house and a new run, just for them. I call it the M*A*S*H Unit and put up a silly wooden sign I hand painted. They are thriving now. The little blind Heather has learned where things are. I'm very careful to place the water and the feeder in the exact same spot every. I'm inspired to see how much better they are doing.
Most of my chickens still lay eggs. And, as I mentioned, they just started back.
I'm always looking for delicious ways to enjoy eggs. So here's a blast from the past. In MaryJane's Oct/Nov 2008 magazine, the Lady Slipper issue, she shared a recipe for Shirred Eggs Florentine.  (Over 9 years ago? How could that be?!) The eggs are baked in little jars, which makes this dish not only yummy but incredibly cute.
I'll be making these tomorrow for breakfast. I don't have spinach, so I'll substitute kale. You can add cooked bacon or mushroom or asparagus or anything else you have on hand.
Here's what you do…
MaryJane's Shirred Eggs Florentine
Find your ½ pint sized canning jars and a deep pan they will fit in.
You'll need:
Now, in each jar put:
1 tsp butter, melted. Swirl it around inside the jar.
Add 1 TBSP shredded cheddar cheese.
Put 1 spinach leaf on top of cheese.
Crack 1 egg in jar.
Pour 1 TBSP milk on top of egg.
Salt and Pepper to taste.
Sprinkle 1 TBSP Parmesan cheese on top.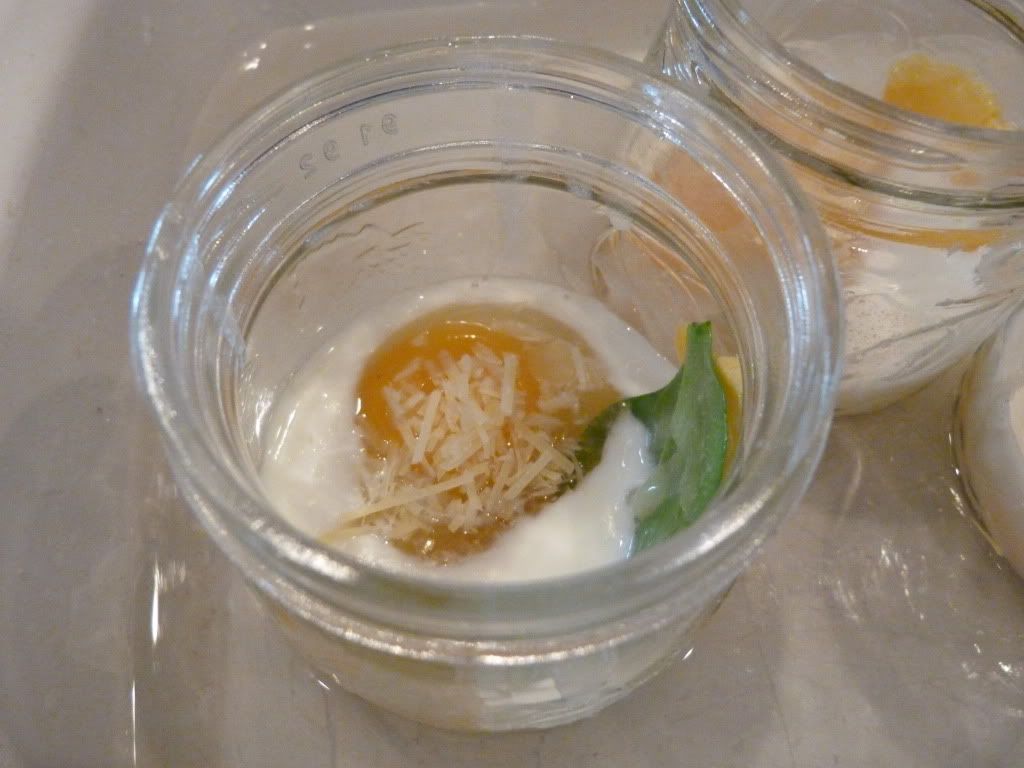 Place the jars in the pan and fill the dish around the jars with 1" of water.
Bake in 350 degree oven for 20ish minutes. For softer eggs, bake in 325 degree oven.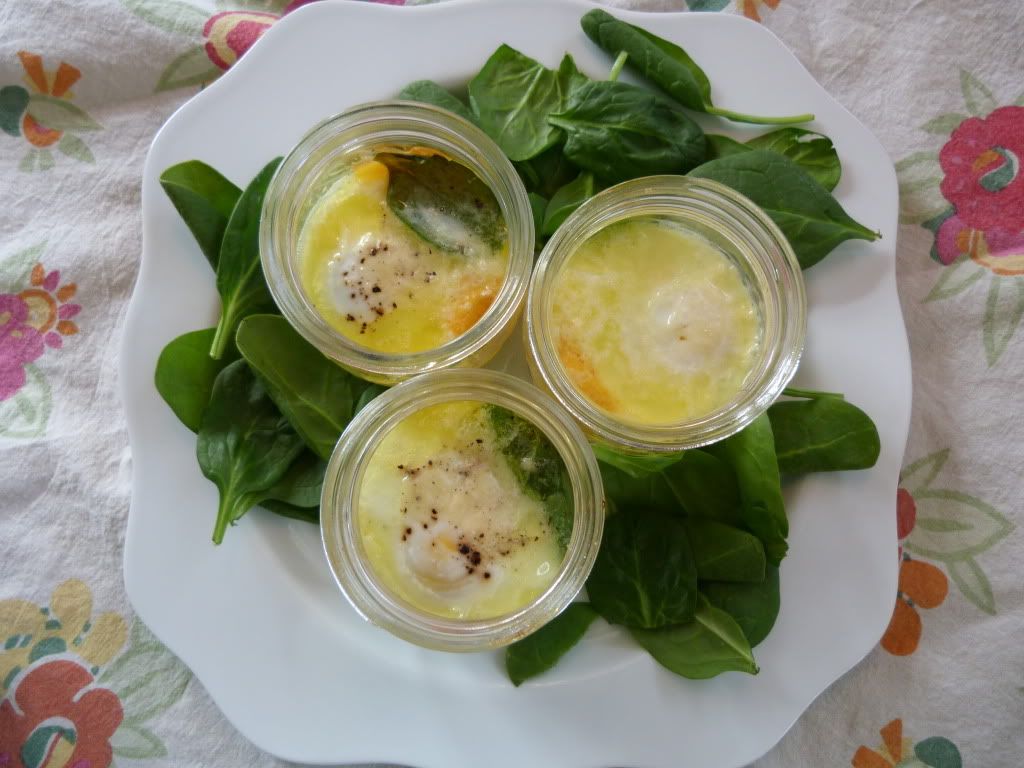 Truly yummy.
In other news, well, I've made a discovery. You probably already knew this.  And maybe I did too, but I'm living it and am just now able to articulate it.
It's not what happens to you that makes or breaks you, it's how you react to it. Attitude is everything.
Rain keeps falling. Hope it lets up soon. My latest raindrops are falling on my horse barn.
My sweet, steady Cowboy Dan (the Rocky Mountain horse), is headed to a big city surgeon today to have a tumor removed. Please send love and light and thoughts and prayers and anything else you can send. The tumor is in a very difficult and delicate place…I don't know whether or not I want to them to tell me if it is cancer. Maybe ignorance is bliss.
I leave you with some relevant JT and Yo Yo Ma music. This song was written in 1854 by Stephen Foster, but never performed more beautifully.
Until next time, Friends, savor the flavor of life!
Lots of Love, Rebekah, The City Farmgirl in the Country