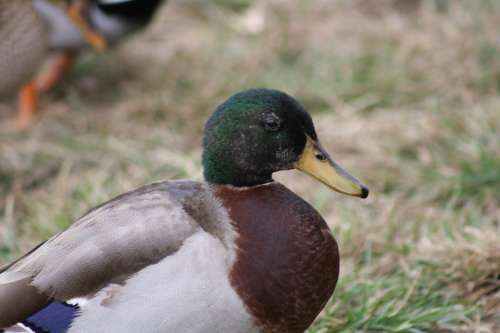 .
Hello Farmgirl Friends!
.
Back in March my husband had this great idea that he would order some Mallard ducks for our grand-girls.  You can watch the little video below on the day we brought them home from the post office!
.
.
His plan was that we would raise them here on our farm and when they were old enough to fly and swim we would release them to the pond in the bottom of our pasture near the house where our grand-girls live.
.
.
We put them in with the chickens when they were a few weeks old and they were the happiest duckies!  I don't have any pictures but this little video of them in the morning when my husband opened the hen house door tells you how happy they were!
.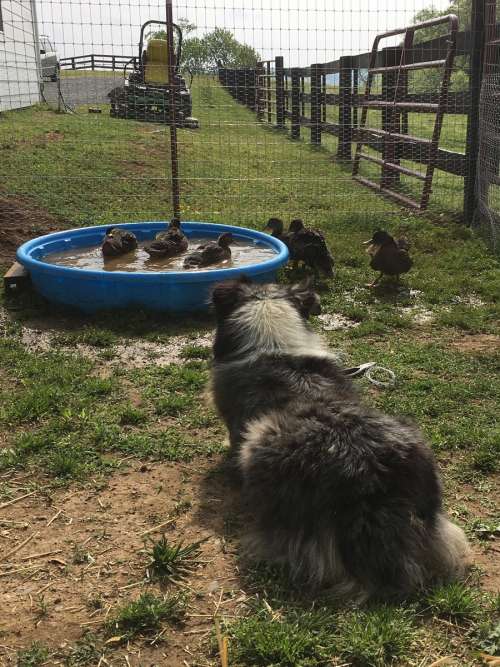 .
We put a little kiddie pool in the chicken run and they were perfectly happy and content.  And our dog Belle would lay there and watch them swim for hours!
.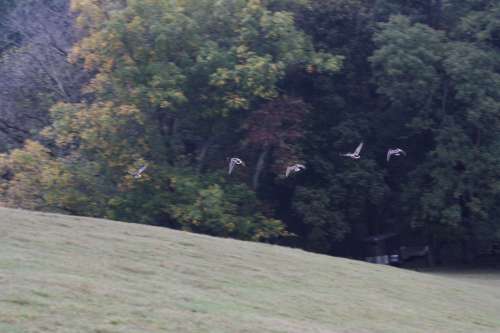 .
The day came when they began flying out of the chicken run and we moved their little pool so that they could access it outside of the fence and have free rein of our hilltop.  We were completely convinced they would make their way to the pond below.  Every morning and evening they would circle the entire farm, quacking happily as they flew.
.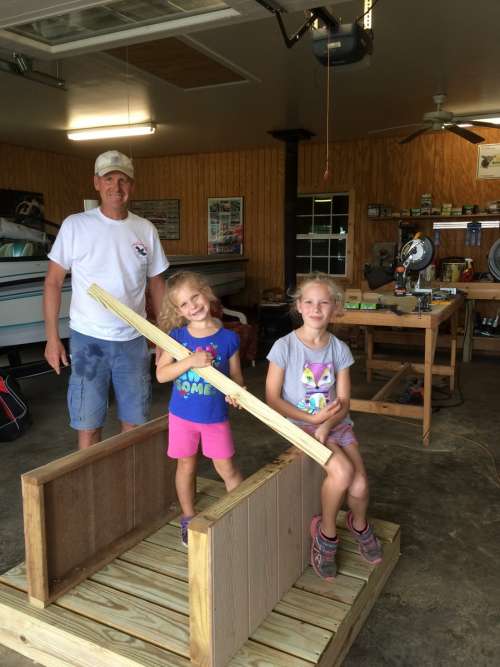 .
.
My husband decided it was time for he and our little grand-girls to build them a floating duck house for the pond.
.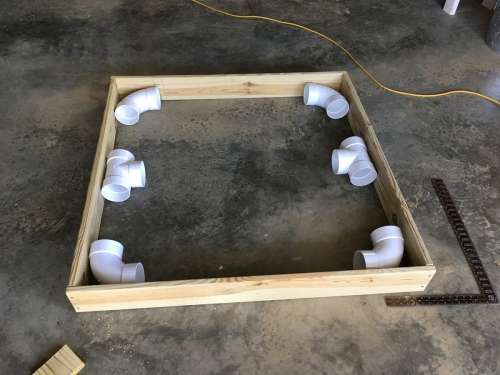 .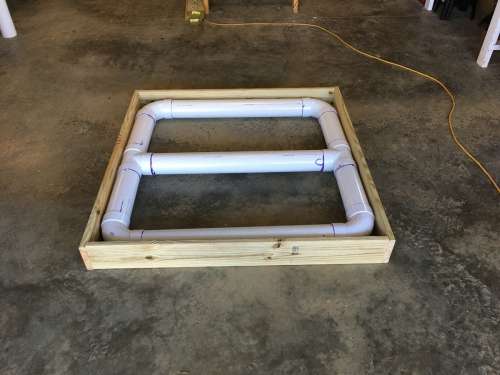 .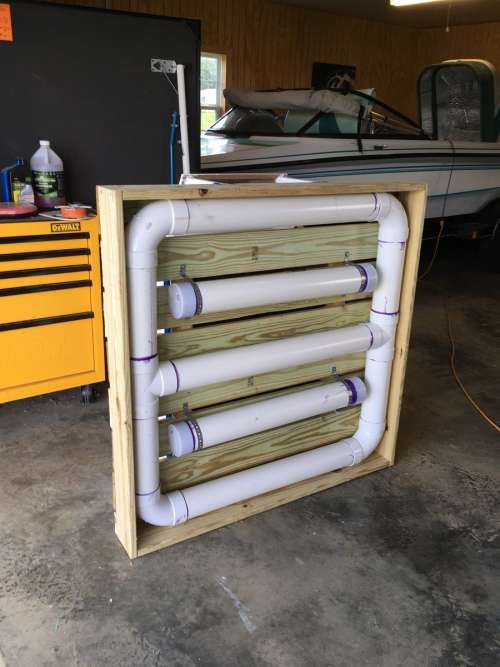 .
I'm not going to pretend to know the details on the building process.  But I do know that PVC pipes were used underneath the platform to make it float!  And the question the whole time was "But will it really float"? and my husbands answer was always, "I'm not sure.  It's pretty heavy."!
.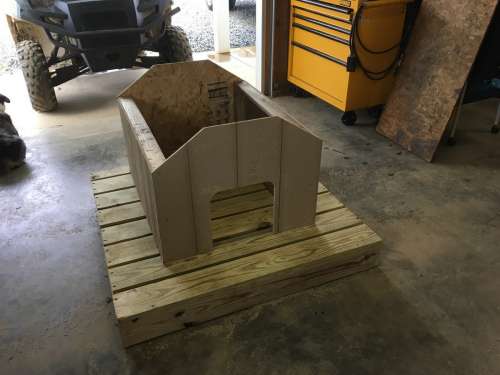 .
I told them it was going to look like a floating dog house!
.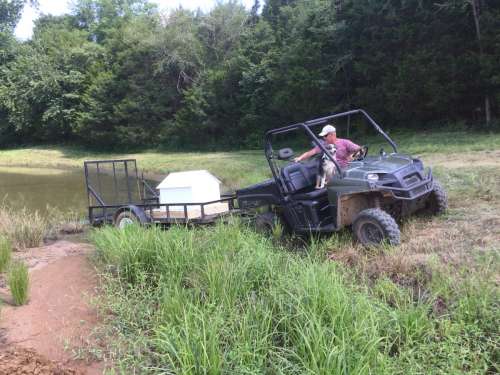 .
Finally the day came that we delivered the duck house to the pond!  (Look at Belle sitting on the Ranger seat; she was as excited as we were!)
.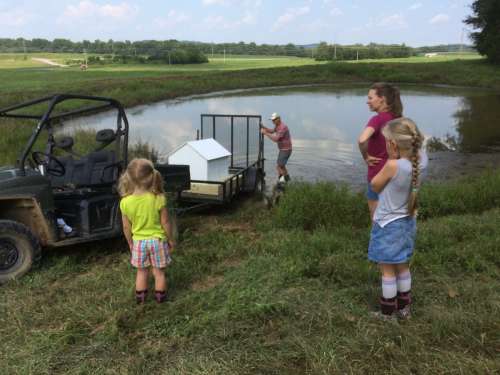 .
Jillian, our oldest grand-girl, was so worried that it would sink she couldn't even take her hands off of her eyes to look!
.
.
Here is her reaction after it is unloaded!  "It floats Gramps"!!
.
The next day we caught the ducks, put them in a crate and moved them to the pond.  I do not have any idea how I ended up without a picture.  Maybe because I was going to take a video?  But the story goes like this.  We put the crate down by the waters edge and let them sit there a little bit and look out the crate at their new home.  We all sat on the bank of the pond ready for them to swim happily in their new home.  My husband opened the door to the crate.  We were all smiling.  They stepped out of the crate.  And can you guess what happened?
They took off flying and BEAT US BACK UP TO THE HILLTOP!!!!  
.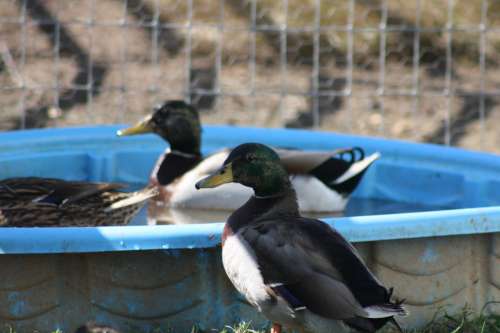 .
Where they are aging and growing into mature adults that are perfectly happy with their little swimming pool.
.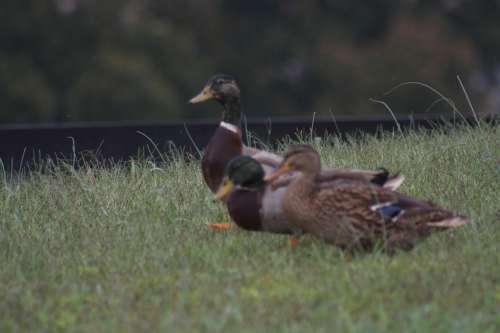 .
And roaming around the yard eating bugs and grasshoppers.
.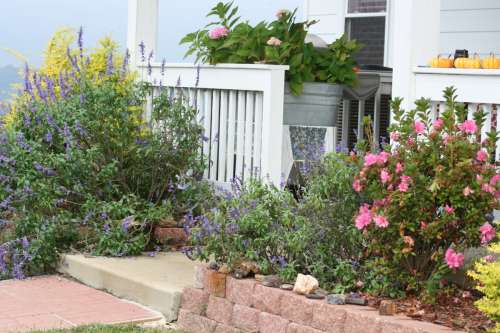 .
And making nests (and big messes!) in my flower beds.
.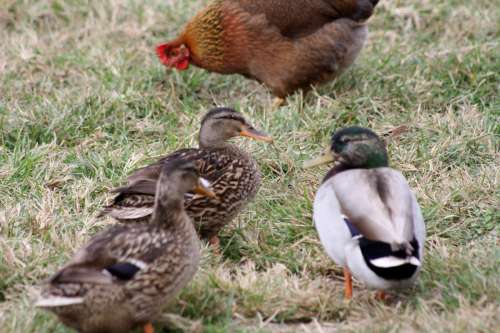 .
Happily spending time with the chickens.
.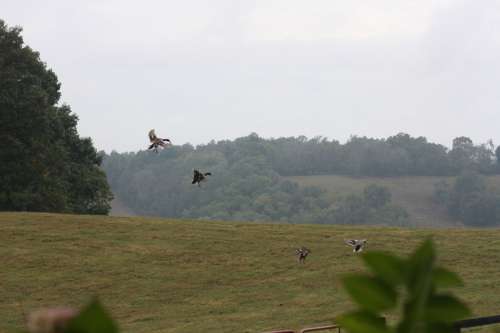 .
And occasionally flying if they feel like it.
.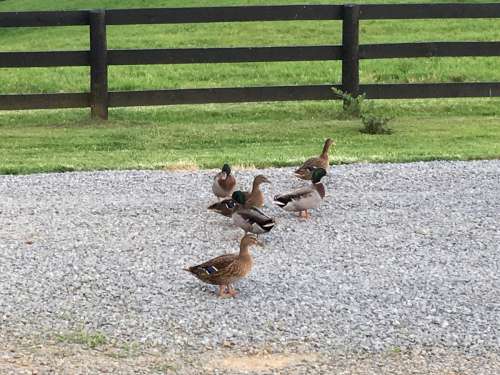 .
And greeting us every morning with quacking and talking.
.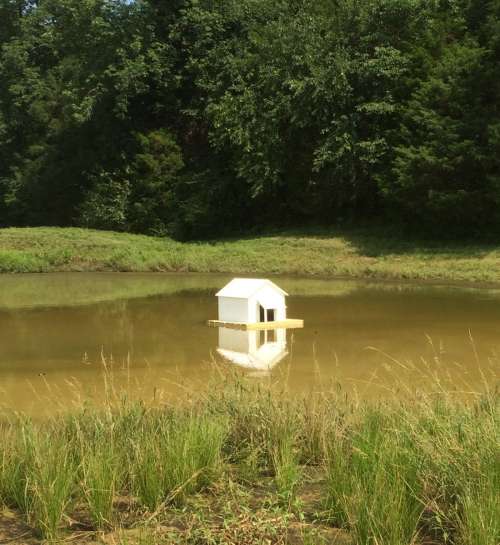 .
The duck house sat in the pond, tragically empty and lonely.
.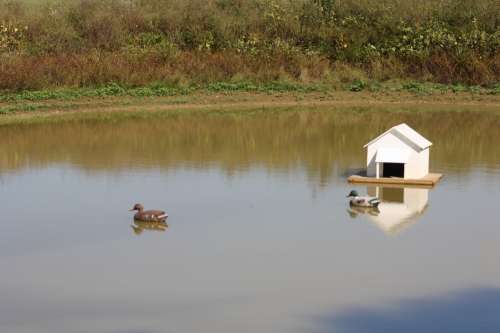 .
Until I happened to walk into an antique store one day and saw two old Mallard duck decoys for $8 each. I snapped those up so fast!  Eldon put them in the pond and when we drive by everyday we at least get to pretend there are ducks living there!
.
.
And now?  We have a pair of Herons living at the edge of the pond and when you drive by early in the morning there is always a Heron roosting on the duck house!  (Do you see her in the picture above?)  And my husband saw a big frog sitting on the "porch" of the duck house the other day too.  So, I think it is safe to say that it has a useful place in the pond now!
.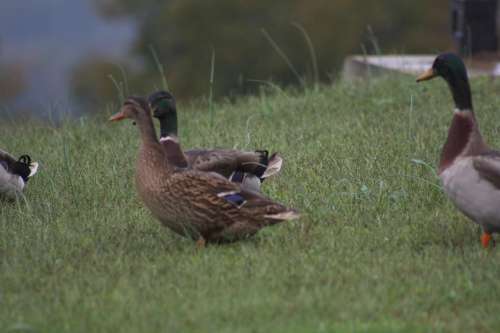 .
As for "my" ducks?  I'm thrilled they decided that the Hilltop is the place they want to live.  Because I love talking to them, watching them, listening to them communicate with each other.  And yes… I'm even okay with sweeping duck poop off my porches!
.
And finally we have a WINNER of a little package of my Pinnies and the latest MaryJanesFarm magazine:
PAM is our winner!  
(I've sent you an email, Pam!)
.
There was a question asked numerous times in the comments of my last blog post.  So many asked what I used to stuff my Pinnies (pin cushions).  I like to put walnut shells in them, they keep them stable as well as keep the pins sharp.  Until I ran out and then they got regular pillow stuffing!  You can purchase walnut shells from the pet store (it is used for lizard bedding).
.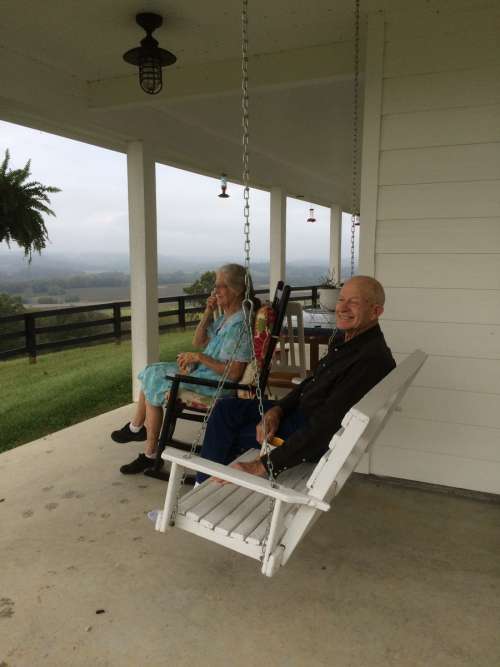 .
My birthday is today and my parents are here visiting for a couple weeks and I am happy, happy!  When I got up early this morning this is where I found my folks… on the porch talking to the ducks!  (Surely you see the duck prints on the concrete?!)
.
Happy Fall friends!
.
Until our gravel roads cross again… so long.
.
Dori