I'm fascinated by inherited traits, passed down like family heirlooms.  I come from strong, creative women on both sides of my family.  In the Farmgirl Sisterhood, I find kinship with like-minded women. "Farmgirl" 's in my veins.  We love the outdoors, the earth, cooking, baking, gardening, and crafts.  Many of us sew.  I've dabbled in sewing for years, and now I'm bitten by that ol' sewing bug again! Sewing reminds me of  my grandmother, an "original farmgirl". Little did I know, sewing would also teach me things about my family tree I didn't know before. It started with a lost letter tucked inside an old sewing pattern…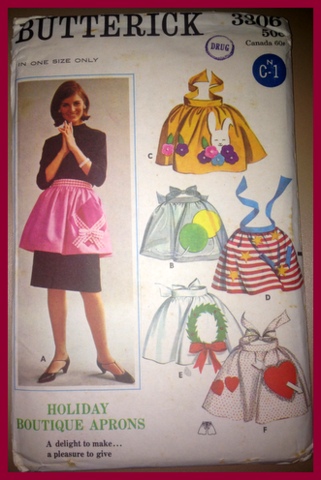 Grandma "Shug" was a true-blue farmgirl, born on an Arkansas farm. She later married my grandpa in Joplin, Missouri, and then settled in Houston, Texas, to raise my mom, her twin, and my mom's younger sister. My grandmother's name was Carolyn, but everyone called her "Shug", short for "Sugar".  I remember being surprised as a child to learn Grandma "Shug" actually had a real name!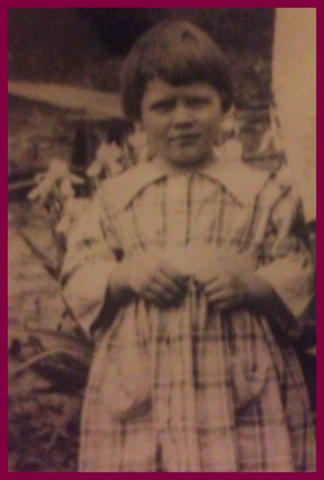 My grandparents, 1940
I loved visiting my grandparents' house.  A cottage, it was lovingly cared for and always freshly painted, complete with a covered porch and wooden swing. Animal lovers, they always had pets and at one time, a rooster.   Shug had two green thumbs, especially with roses.  The yard was small but brimming with flowers.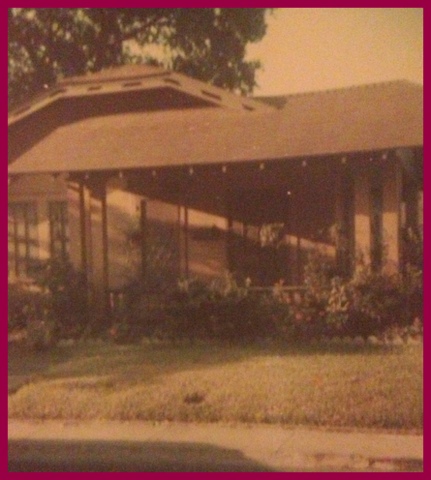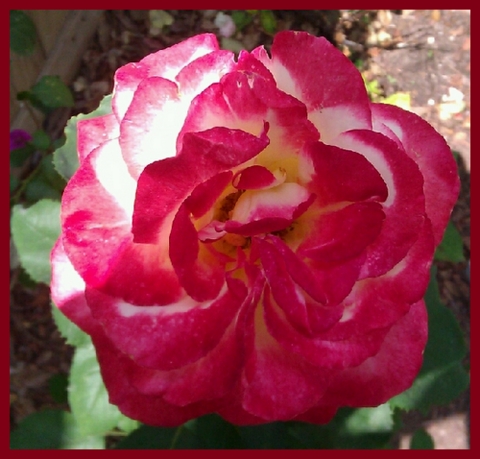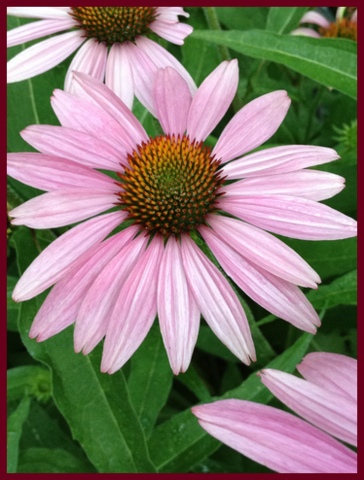 Roses and Echinacea remind me of my grandmother. Her yard was always brimming with both.
The kitchen was big, and when the refrigerator opened,you could almost hear angels sing, it was so stuffed with good things to eat!  Grandma "Shug" taught us about fresh veggies and fruit, and in summer my mother and I would go with her to the big farmers' market downtown, coming home with all sorts of produce.
"Shug" had a vintage art-deco dresser in the bathroom, and she always smelled of rosewater hand cream.  I inherited her dry skin, but as a teenager, my mom worried I'd get acne if I used moisturizer.  My grandmother would always pick up an extra bottle of her "Oil of Olay", sneaking it to me when I visited.  Some teens were hiding alcohol (or worse) in their rooms.  Me… I was hiding face cream.  It was our little secret, my grandma and me.
Sometimes Grandma "Shug" would spend the night at our house.  I'd want to "camp out" on the living room floor like a real slumber party, in my "Strawberry Shortcake" and "Wonder Woman" sleeping bags.  Grandma "Shug" obliged, sleeping on the hardwood floor, even though it meant she'd be stiff as an ironing board the next day! She'd share tales of her childhood farm, and of life during World War II. Her stories sparked my love of the 1940's.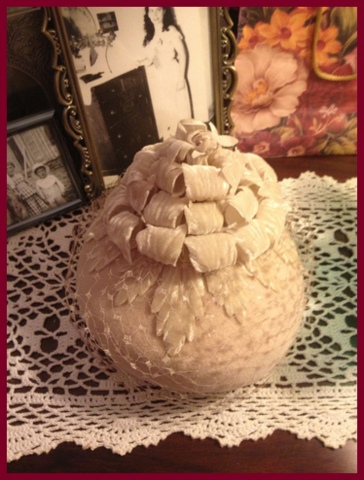 I still have an obsession with all things 1940's.  A very sweet knitting student recently gave me this in-mint-conditon hat from the 40's. Isn't it beautiful? It sits in my sewing room near photos of my grandparents.
With all her talents, including crochet, most impressive to me was Grandma "Shug's" sewing.  In photos, she always wore smart outfits she made herself.  She could even take one of my grandfather's old suits and refashion it into a chic dress, and she'd dress her girls up as cute as dolls. As a tween, I once found an old dress she'd sewn in the '50's, beautifully detailed.  She let me have it and I wore it all the time.  I just wish I'd saved it when it no longer fit me.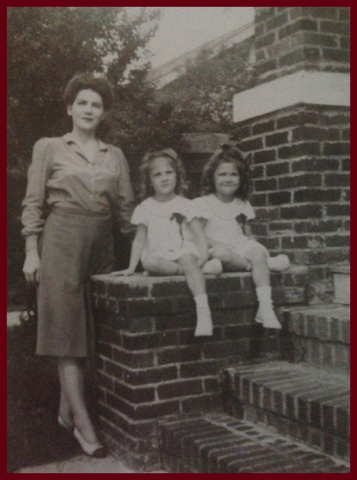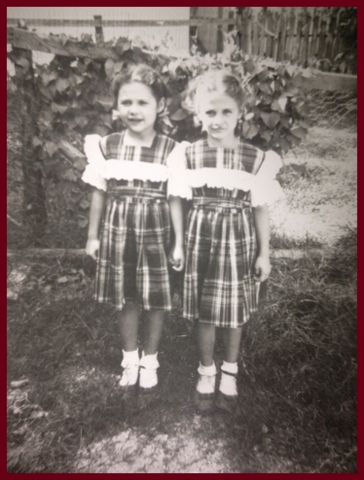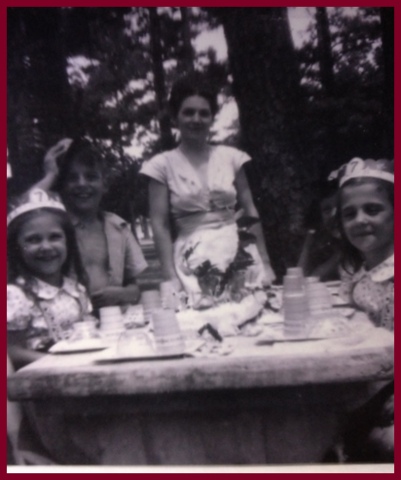 My grandma, looking chic at my mother's birthday party.
In the mid 90's, my husband bought me a fancy, new sewing machine. A lot of "modern" women would've been irritated by that gift.  Not me! Needing a few sewing pointers, I found a sweet elderly woman, "Tess", advertising lessons. Unfortunately, Tess was a chain smoker, and would puff away the entire lesson!  I could hardly breathe from the ash trays with burning cigarettes placed around her sewing room.  I gave up when a breeze from an open window blew my pattern, and it caught fire!  That dress ended up sleeveless.
My heart broke soon after when my sweet grandma passed.  My mom sent me a package containing a few of my grandma's old sewing patterns.  I put them in my sewing room, too sad to really look through them.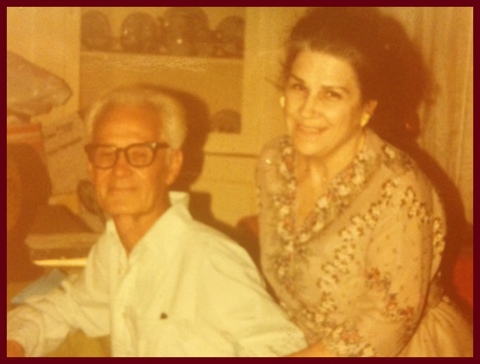 One of my favorite photos of my grandparents, married fifty years.  Whenever we would visit, when we said goodbye they would stand rain or shine on the curb, waving until our car drove out of sight. 
The last decade,  I'd sew here and there, but recently I've been really inspired.  Wanting to earn the merit badge for sewing, I decide to sew one of my favorite things: an apron! In the envelope of Grandma's patterns were several for aprons.  Some she'd mail-ordered.  I imagined Grandma "Shug" as a young woman, excited to receive a new pattern in her mailbox. It looked like the pattern was never opened, but tucked inside was something I hadn't noticed before.  There were several cut-outs of things she wanted to make, photos of styles she liked, and clippings of places she wanted to visit…and then I found notes in her writing! She listed catalog items she wanted, colors of fabric and rick-rack she'd need, and my grandparent's measurements, all scrawled on what looked like the back of old stationery.  Opening it up, I discovered it was a letter from July 1964, signed by  "Kaye", writing to my grandmother about a recent heat wave, a big church revival,and bursting with happiness that she'd be visiting my grandmother that fall.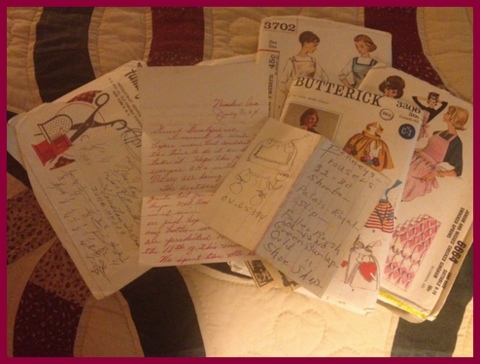 Some of the treasures I found in the bag of patterns.
Phoning my mom, I read it to her. Kaye was one of my grandma's sisters, and she died before she ever got to make that visit to my Grandmother.  It prompted me to learn all my grandmother's siblings' names and as much info as my mom could remember.  I wrote it all down, and will give it to my daughter someday.  I only got to meet one of her eight siblings, her sweet sister, residing in Arkansas, once when I was eight and again when my daughter was a toddler.
I decided not to make a pattern from my grandma's collection after all. For now, I'd rather leave them as she did, and every once and awhile I'll peek back through and think of her happily sewing something beautiful.  I did make a similar one, with red cherries and gingham, and lots of rick-rack. I think my grandma would've loved it.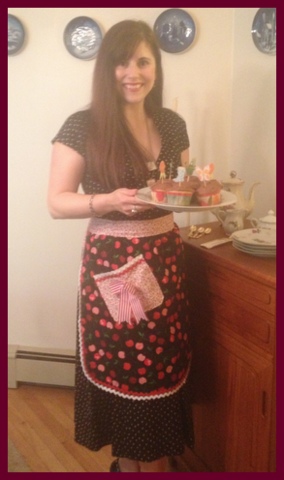 My apron I recently completed. Thanks to my friend, Laila, for helping me get started sewing on patterns again. Here I'm channeling 1940 at my recent Farmgirl Chapter brunch.  The bow on the pocket is from a dress of my daughter's from when she was two years old.  It was special, but too worn to save or pass on, so I kept the trimmings.
Do you have special memories of your grandparents? Share them with me in the comments below…
Until next time…Farmgirl Hugs, Nicole