Ever lost anything that made you ill to think about it?  Something special, dear to your heart, you knew couldn't be replaced?  It's an awful feeling. I'm very organized, but can be absent-minded, especially when I've got a laundry list of deadlines, dates, and chores on my never-ending to-do list. Recently, I misplaced something that got me thinking just how quickly time passes when you're a mama.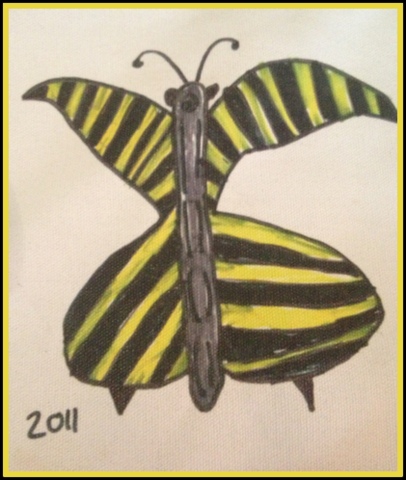 I'm not materialistic.  Sentimental, yes.  There's just those "special" items that'd break my heart to lose, that have a special meaning to me, like my wedding ring, of course. Or my Farmgirl necklaces, the one with my sisterhood number, and the one I was given by MaryJane. My grandmother's little glass fairy lamp, or the red glass cake plate my mom surprised me with after I admired it in a Houston store years ago. I'd be sick if they broke, and am extra careful when using them.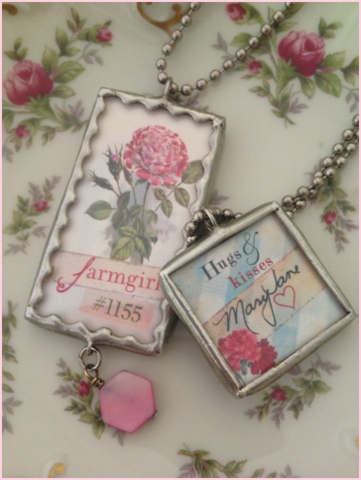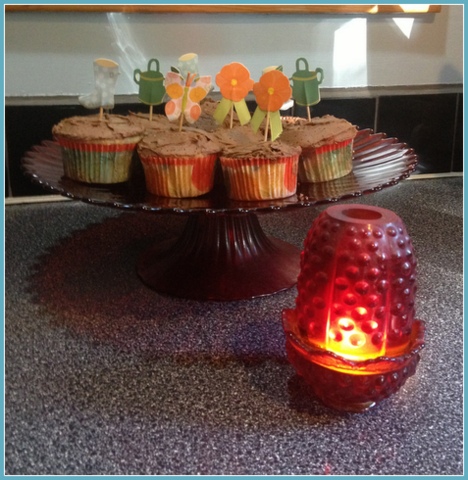 With my daughter, I'm very sentimental.  Since she was a wee tike, she'd surprise me. She'd pick flowers from the yard, dandelions or other weedy blooms, leaving them by the kitchen sink or my ironing board where I was sure to find them. Or little love notes and drawings. She still does that sometimes.
In third grade, her school had a fundraiser.  The kids drew pictures, and were sent home with a catalog of items the images could be transposed on, from t-shirts to trivets.  Audrey decided she wanted something I'd use frequently, that would make me think of her, and knew a tote bag would be useful.  Audrey adores butterflies, and everyone thinks of her whenever they see one. She can identify all species of butterflies, and whether one is male or female. So, she drew a big, tiger swallowtail to be placed on a black bag. She still needed money to purchase it, so she sneaked the form home, filled it out, got money from her dad, and sneaked the order back to school.  When the bag arrived, she hid it until Mother's Day, wrapping it up "little kid style", with lots of tape and torn wrapping paper, presenting it to me with breakfast in bed.  I was so surprised, and amazed at the efforts of my sweet little eight-year-old.
I love my bag, using it often for knitting projects, and when running errands.  When not in use, it hangs in a closet by the door.  Recently, it was not on its hook.  I'd used it to bring knitting books to my class, so I assumed it was upstairs in my sewing room, where I discovered the books, but not the bag.  I  recalled last using it a few weeks before at the post office.  After searching the car, my closets, and every nook I could I think of, my heart sank at the thought that I'd lost my special bag.  We looked everywhere, including the post office lost-and-found.
I lost another sentimental item once before. Thanksgiving, 1996, my mother-in-law, Ulla, and I had gone shopping in a local gift shop with all sorts of one-of-a-kind items.  I was struck by a Christopher Radko snowflake-shaped brooch.  I didn't buy it, but kept thinking how pretty it'd be during the holidays.  The next morning, Ulla suggested we go back and buy it.  When we got there, someone else had purchased it, and there were no others like it.
A few weeks later, Christmas came. In my stocking, was a little red box…containing the brooch!  My sweet husband had somehow beaten me to that store!
Later, when my daughter was a toddler, we were at Walmart, and she was riding in the cart, getting restless.  I thought I felt something fall, but glancing down, didn't see anything.  In a hurry to get home, I didn't realize it was my brooch that fell until that evening!  I called the store, and even went back to check under the shelves where it fell.  I was heartsick.  It wasn't that valuable, just costume jewelry, but the sentiment behind it great.
The following year, I had my daughter try on her winter coat to see if it still fit.  Something tumbled to the floor….my snowflake brooch!  It had fallen off only to land in my toddler's coat pocket!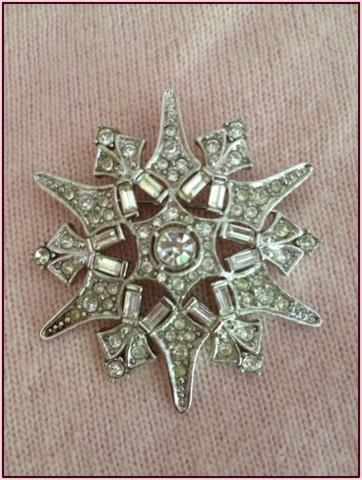 Remembering that, I was hopeful my tote bag would turn up.  Venting  on the Farmgirl Forum, I lamented my lost tote.  No one thought I was silly, and offered hope it would turn up.  Sure enough, it did.  In my sewing room, while looking for a pattern in the armoire, I found it, folded under a stack of knitting and sewing books.  In the dark cabinet, I didn't see it when I had first looked.
My daughter's still surprising me with drawings and gifts, although they are more "sophisticated" now that she's getting older.  When I see my bag, I remember her as a small tot, offering up wilting dandelions, looking at me with big eyes filled with wonder.  We have a few more years left before she's out of the nest, but this mama bird's had to open my wings and start teaching my fledgling how to fly.  If you've got little ones at home, cherish those stick figure drawings and wear those macaroni necklaces with pride. Our little birds grow up fast.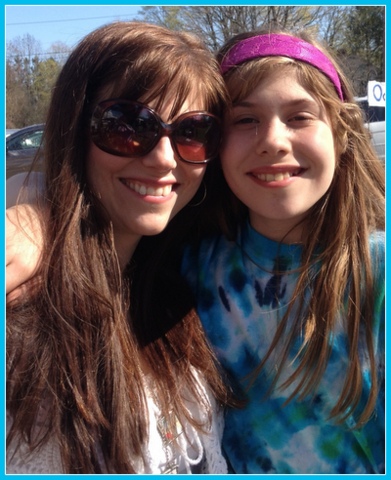 Know how I feel?  Are you sentimental over something your kiddos made you? Or do you have a story to tell of a lost or found item that you held dear?  Share with me in the comments below…
Until next time…Farmgirl Hugs, Nicole