Hi! Welcome! Come and join me in the swing by the creek. Night is falling, and I'm about to build a fire. I baked tea cakes earlier for you.
What kind of tea woud you like? Or would you prefer coffee? Water? Wine?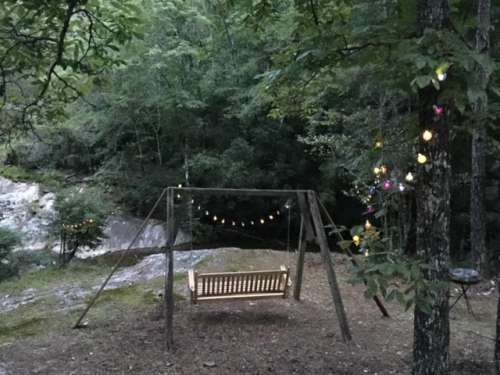 I looked out my kitchen window one recent morning and saw a male Red Cardinal in my yard in full "come hither" mode. I didn't know what I was witnessing at the time, but I did know it was spectacular. I watched him stay in this unusal position on the ground, displaying the plume of his generous red tail feathers.