[Previous Suburban Farmgirl, October 2009 – October 2010]
I was an Adam girl. Still am. Always will be, even though Pernell Roberts isn't with us any more. He died this week of pancreatic cancer at 81.
Anna Quindlen famously wrote how her fellow teenagers, circa 1964, were divided among "Paul girls," "John girls," "George girls," or "Ringo girls." The four "Bonanza" stars didn't define and consume my adolescence the way the Beatles did hers, not least because by the time I discovered the show, it was already just in endless re-runs. But among its loyal fans in any year – and I suspect there are fresh ones hatching — there's one Cartwright for whom your heart beats faster during the rotating horseback cameos in the opening credits. You're an Adam girl, a Little Joe girl, a Hoss girl, or a Pa girl.
Joe girls – the biggest group – are the ones who like 'em cute and flirtatious, usually because they're cute and flirtatious themselves. Hoss girls tend to be bold renegades making a statement (it's the equivalent of the "Ringo" pick). Pa girls are mostly grandmothers (mine, for instance).
We Adam girls are different. We long for…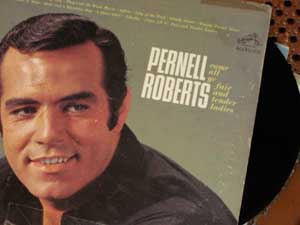 Continue reading →