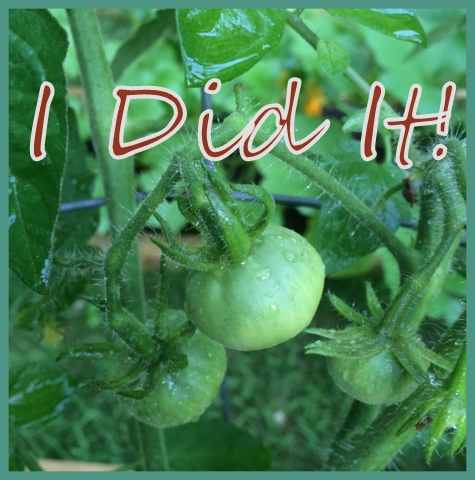 Happy New Year! I'm not much of a "resolution maker". Instead of looking at what needs "fixing", I reflect on what was great or what was accomplished. I do keep a "bucket list" – adding and crossing off as I go through this adventure called life.  2015 was wonderful, and I'm thrilled I completed something I wanted to for a very long time: becoming a Certified Master Gardener!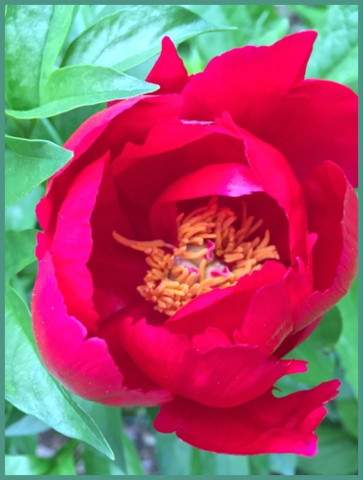 "To plant a garden is to believe in tomorrow."
~ Audrey Hepburn
I began gardening at age seven, when my dad and I planted our first veggie garden in Houston, Texas. In the early 70's, I was also my dad's "helper" when we planted pine tree seedlings along the fence line of my dad's ranch in the Texas hill country. Those trees are still there, sky-high and thriving. From then on, I was hooked on all things gardening!
Relocating to Connecticut over twenty years ago, I had to learn planting in a completely different zone with a totally different climate, adapting my gardening and choice of plantings to suit the area. (Master Gardeners have a great mantra: "Right plant, right place" – best garden advice ever)! For years I've admired a nearby home with its beautiful yard and garden, belonging to a Master Gardener, and my father and I long talked about how wonderful it'd be to have Master Gardener training. I decided finally not to talk about it anymore, but to do it.
Started in 1972, Master Gardener programs are offered throughout the country at county Cooperative Extension Centers through land grant universities. Interns in the program are trained in the science of gardening and horticulture; in return, they become volunteers – passing what is learned to the public. Programs emphasize doing the "right thing", and the education is research proven. The amount of time to complete the course varies, but Connecticut requires one of the longest amount of hours, and is very environmentally focused. According to Julia Cencebaugh, Master Gardener Program Coordinator, Fairfield County Extension, there are around 100 Connecticut Master Gardener Interns each year. The course is offered through the University of Connecticut County Extension near me every two years. I excitedly filled out the application and in December 2014, learned I'd been accepted to the program. I couldn't wait for January!
Once a week for four months, January to April, the 2015 Master Gardener Interns would take an all-day class. Each week's class was a different subject: topics like botany, plant pathology, entomology, IPM and more. I'd go home at the end of the day, tired but exhilarated by what we learned – joking after each class that my brain had a new wrinkle! I couldn't wait for planting season to put what I learned to use! It was a long, cold winter; those gardening classes made the cold season fly by.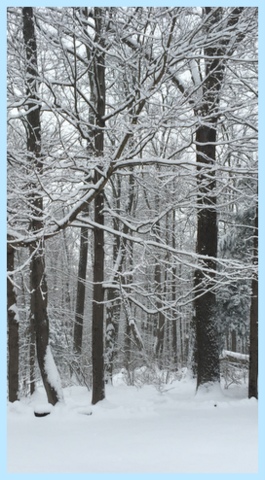 We interns were all different ages and backgrounds, but shared a common interest and goal. In addition to classes, we took a written midterm exam, and a diagnostic final, where we had to identify the plant and/or the problem. I was so nervous – I hadn't taken a test in decades!
We also had to complete a "TSV" – tree, shrub, vine project, and were given a list of plant specimens to find and research. For nine months, I snipped, dried and stayed up past my family's bedtime pasting specimens, researching and typing. At first I was intimidated by the project, but soon enjoyed it. I learned more than I could've imagined!
It wasn't easy because I had other commitments, as well. I blog, I'm a Scout leader, I teach classes; I have a husband and daughter, we've pets and chickens to care for and a home to maintain. I have my own garden, as well. But this was something I wanted to do; I was determined to see it through.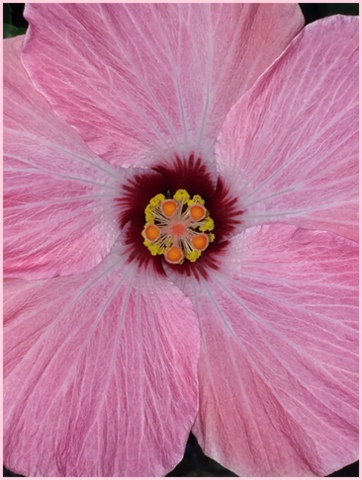 I was amazed how much I didn't know, learning universal Latin plant names, and noticing details like leaf galls or insect damage. A new world was opening up as I spied plants, leaves and bugs everywhere. It was fascinating. I relished learning about my areas' trees, something I didn't have much knowledge of. (Before, all evergreens were "Christmas trees"). Now I know what different trees are, how to care for them, and to watch for signs of disease. This serves me well, since our property is partially wooded.
Before graduation, each intern must complete sixty hours of service, thirty volunteering in the office and thirty volunteering for an outreach project. I enjoyed the office hours. My mentors were amazing teachers!  It was exciting being able to answer questions on plant issues for clients, or acting as a sleuth – identifying a "mystery"  plant brought in.
For my other hours, I chose to work in the Master Gardener Demonstration Garden (http://www.fairfieldcountydemonstrationgarden.com/) right on the Extension property. Designed in 2013 by a dedicated group of Master Gardeners, the garden is the crown jewel of the extension center. We learned so much from each other; the garden is beautiful and inspiring to everyone who sees it. All  food harvested goes to local food banks. I look forward to volunteering there again.
In late October, we graduated. I'm proud of the hard work, cherishing the camaraderie I found in my fellow  Master Gardeners.
Master Gardeners have varied garden interests, and are trained to help others with things plant-related. With gardening one can never know everything – there's always something new to learn and share. I might not know the answer immediately, but I know how to find the correct one. In 2009, there were 95,000 active Master Gardeners nationwide. Got a plant-related question? Call your local Extension and speak to a Master Gardener. They've worked hard to be able to help!
Wishing you a Happy New Year (and happy seed-catalog browsing – 'tis the season to find them in our mailboxes)!
Until Next Time…Farmgirl Hugs, Nicole