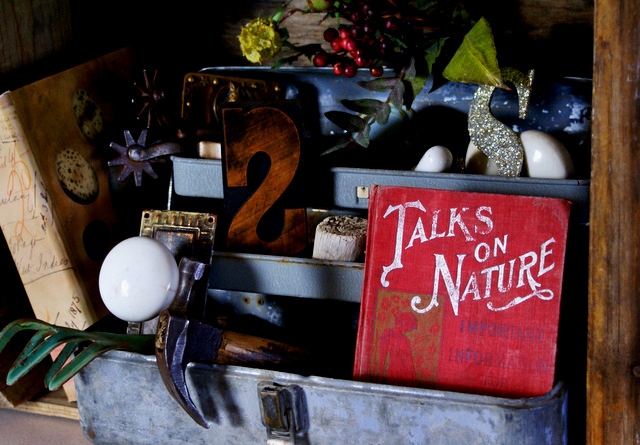 My husband and I began our own 'flip this house' project over a year ago. Needless to say, the flip hasn't hasn't happened yet. "Flip" is a cute, quick word. We need a different word for what we're doing to transform our house. A slower word. But, it is going to happen. When you've lived in a place for awhile, there comes a time when not just one thing needs attention, but nearly everything you look at either needs to be freshened in some manner, replaced or repaired. We Are There. So, over the past year, I've been idea idea hunting and planning. C'mon in and let me bounce some ideas off of you. I'd sure appreciate it.
Ok, to brief you … we live in an 18 year old mobile home. I'd never lived in a 'trailer' before. Confession: I've not been content with this dwelling. It was always our intent to build a house later. Well, it is later, but for some reason, there just isn't the fire to go through with building a house from scratch. If we were 30 something rather than 50 something, maybe our mindset would be different. I honestly don't want a new house or more house. I want an old house with charm. So, now that our 'cabin in a can' is aging, it is all the more justifiable to make some big changes toward creating the cottage I long for. The basic skeletal construction of this home is ok. It is the 'cheap junk' finishing touches inside that have always irked me. And those things are either gonna be painted over or outta here! I'm referring primarily to cheap 'wood' trim and other details. To begin this ordeal, we replaced the vinyl siding with cement board and painted the house barn red. We added barnwood trim. Next in line is a large 'over-hang' enclosed porch and a covered patio that will run the length of the house. Lastly, a metal new roof over all. All said & done, this won't look like a trailer anymore. The effect I'm after is the look of an old red barn – specifically an old fashioned carriage house.
So, the outside is well underway and as I write this, my husband is laying insulation in, doing the electrical wiring and working out where to hang the radiant cove heating panels. Sometimes I wish we could just hire people to do some of these things. But, Oh Nooooo, a rancher can fix and build ANYthing. So, the to-do lists around here sometimes get long in the tooth before they get done :o) However, we are making progress! While our en masse home improvement project gets underway, I've been idea hunting and I found a great hunting ground at Pinterest. I'm glad now that this project didn't go any faster than it has because I've changed my mind about many things – from the porch & patio to the kitchen. I try not to get overwhelmed and just focus on how nice it will be in the end.
So, the kitchen walls and the cabinets get painted. All of the walls will eventually see paint. And, eventually new flooring. I kinda like the two-tone colors of the kitchen cupboards above. I'll also sand some of the paint off to antique the wood and replace the handles with some kind of simple knob … maybe old spoons :o) Also, see the faux tin tiles on the wall? I'm going to do that too under the kitchen cabinets. I bought the panels at Home Depot. Anyone have pointers for me??
Over the last two years, I've been junk hunting in earnest because I knew this day was coming and I wanted to have some good 'stuff' to work with when we got 'here'. Example: two chandeliers from an old hotel – I'm thinking they might work on the patio as 'elegant junk'. In addition, I picked up some antique tables, doors & windows at auctions – a couple need some TLC. I did buy one treasure that is decor-ready, but the porch it is destined for isn't done yet. I'm so excited to be the new owner of an antique mantel…and it is a big white one … with a lot of scuff and patina. I sit on the steps of the porch as it is now, with tools and sawdust all around, and imagine what will be … arranging furniture in my mind. In the end, the result will hopefully be a charming family-room porch. We've never entertained a large group of people because of a lack if space. The new porch is to be much more than a 'mudroom'. A harvest table will sit under the windows on the east wall and I believe we can seat 10. I've got several old chairs and it is possible that maybe an old church pew might come into play if I can find the right one at the right price.
I've been going from room to room figuring out where to go with plans for the 'rest of the story'. As I said, this old girl needs a make-over from head to hoof! I want to make many decorative goodies and turn some dirty junk into purty junk. I've been collecting fabric for sewing projects and paint for smaller pieces. At last count, I've got 4 or 5 furniture refinishing projects in the offing.
So, the other night I was looking through my pin-boards at Pinterest to revisit ideas and then I noticed a new pin by MaryJanesFarm about MaryJanes new store in Idaho!! Talk about inspiration … here's a photo sampler from MaryJanesFarm at Facebook …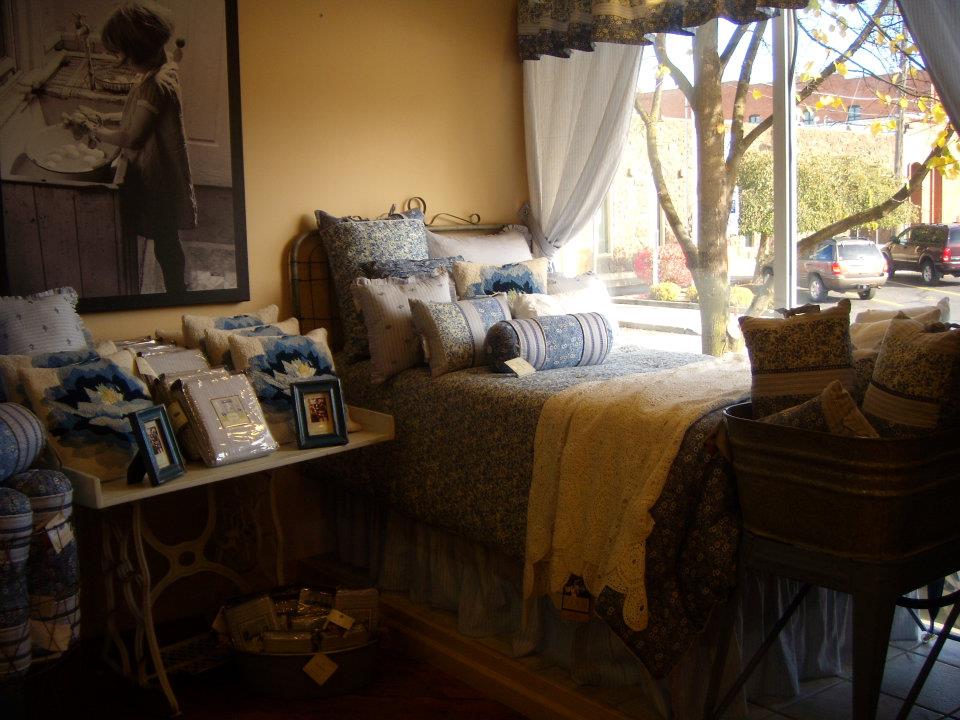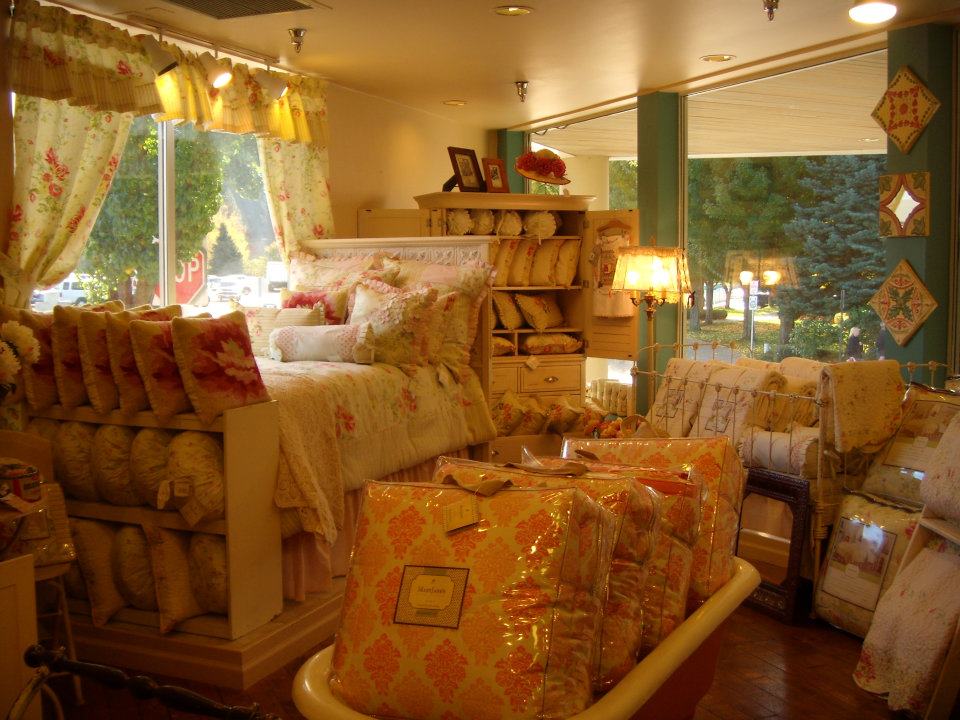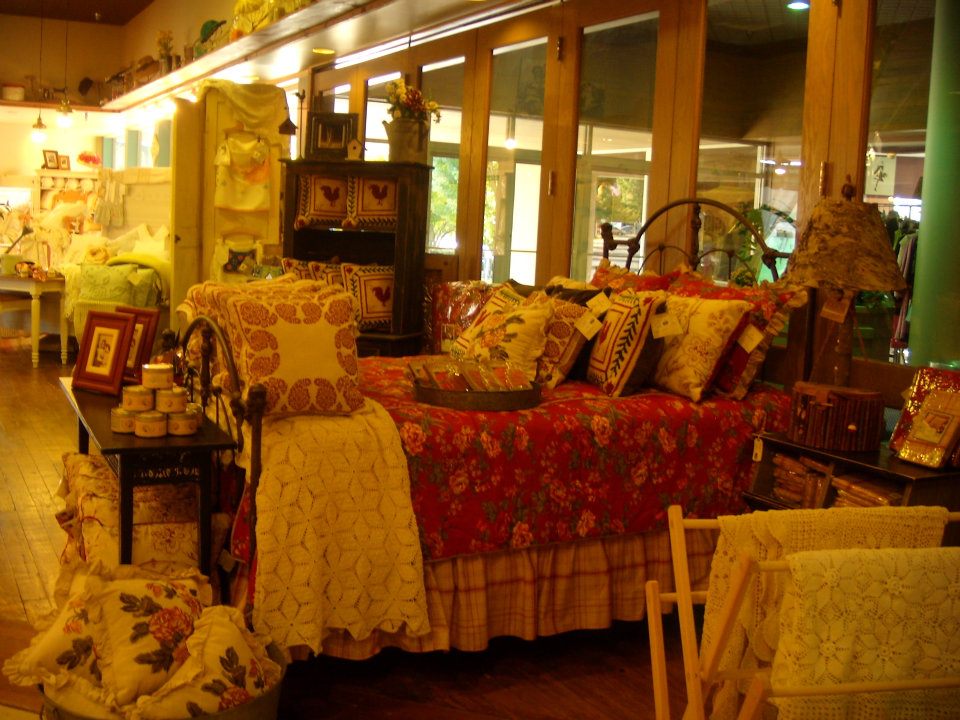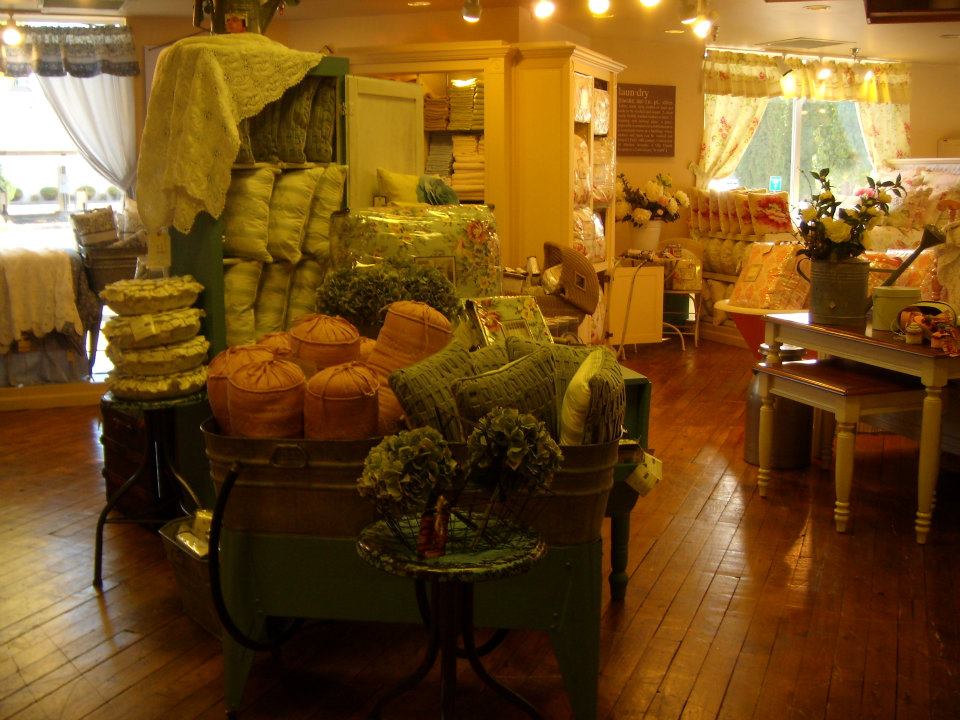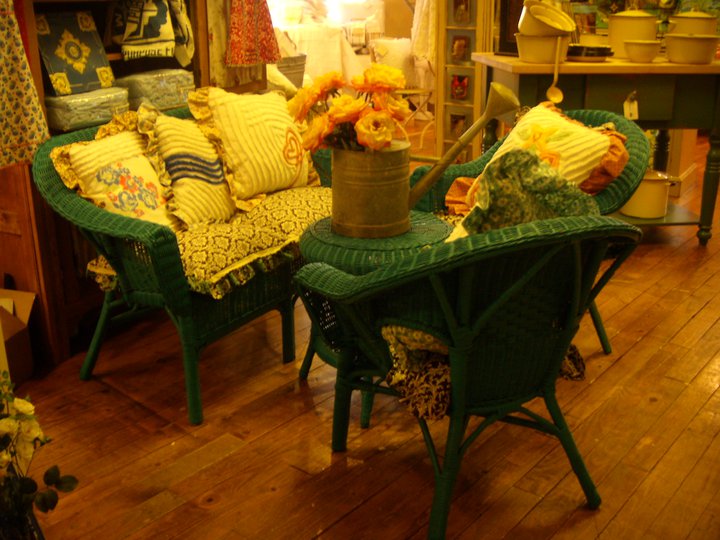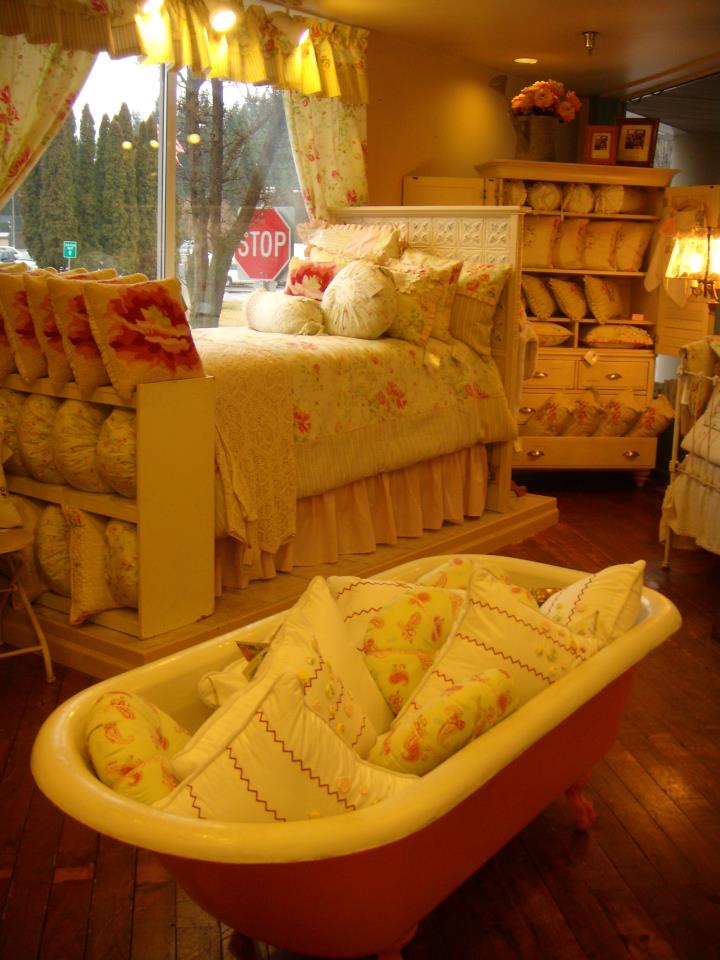 When our home renovation project is further along, I'm thinking that a shopping trip to Idaho is in order. I've dreamed of staying in one of the wall tents at MaryJanesFarm (like the one on the cover of the Outpost book) … and finally getting to meet MaryJane in person.
Until then, I'm going to get to sweep up a lot of sawdust and go through several paintbrushes. Have you undertaken similar projects?
Oh, and did I mention that via an agricultural grant, I might be getting a 14 x 30′ greenhouse? A farmgirl's dream come true. And, of course, that will have to be put up also. Anxiety here I come. Maybe the shoemakers elves will have pity on me and show up in the middle of the night. My friend, Anita, told me about the program and this is the last year it will be available. So, it is now or never. If it comes to pass, the project will save me from running out of things to do. :o)
How about you, what have you got planned for projects this spring/summer? Are you working on one now? I'd love to hear about it.