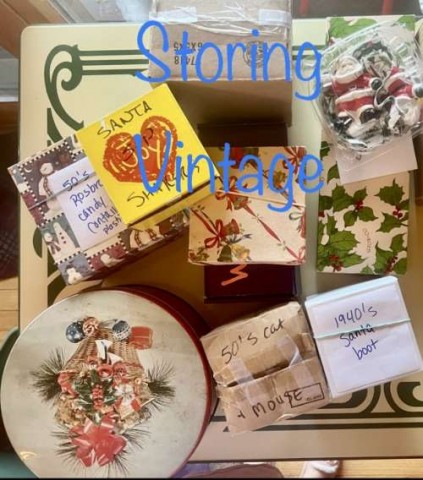 Hi everyone! I hope your January is off to a great start! It's good to be back behind the keyboard! 
My 2023 has started off super busy, and it already feels like the year is moving at warp speed. I'm hoping this year will be as good as 2022 was for our little family. 
We marked several great milestones last year, attended a wedding, had visitors from Texas, a terrific summer, a beautiful fall, and had a wonderful, stress-free holiday. I know this year won't be as exciting as last, but I want to start it off on the right foot. I leave my holiday decor up until New Year's, but after New Year's, it all has to come down! I want to start my year off uncluttered and organized! I'm often asked, "How do you store it all?" Especially when it comes to vintage, very carefully!