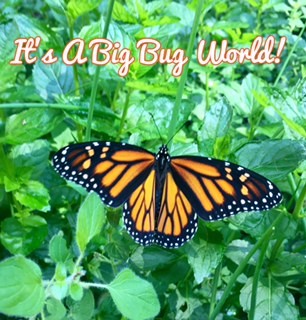 It's fall, and lately I've been thinking a lot about…bugs! Has your home been invaded by stink bugs recently? Have you been seeing what seems like a lot of wasps acting frantic? Why is this happening? Why do we even need insects? The answer might surprise you. It's actually a big bug world out there, but it's pretty fascinating, too.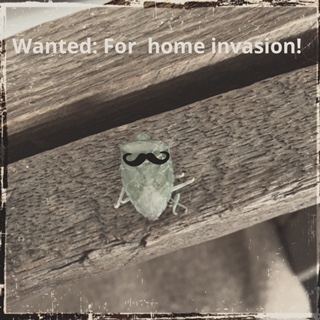 I'm active in my area's Master Gardener program. (I recently became an Advanced Master Gardener). For months, I've been identifying, organizing, and preserving a large collection of bugs for the local Master Gardener office. The boxes will be used to help ID insects, and to help educate and present to the public on insects. Through local Garden clubs and the MGs, I recently had the privilege to present to two schools all about insects. To see how excited the kids were, how eager they were to learn all about insects, and to share the boxes I've worked so hard on made me very happy! Doing this project, I learned more about insects than I could have ever imagined! It's really an amazing world – right in our own backyards.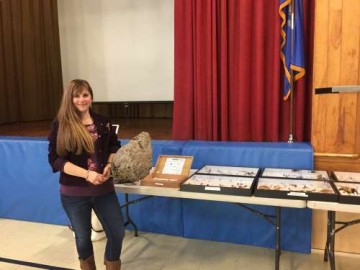 Did you know that 90% of all living creatures are insects? Scientists think that for every one pound of human, there are 300 pounds of insects out there! That's a whole lotta BUGS! Even those I've feared (and often times loathed) serve an important part in our world. Not all are to be hated -many insects are beneficial to humans and to gardens.
Insects are an important source of food for many other garden creatures.
We need insects to pollinate our crops and gardens for food.
Bees are especially good at pollinating. Living in hives, drone bees are the male bees that are responsible for mating with the queen bee. Worker bees are all female, and the only ones you'll see outside a hive.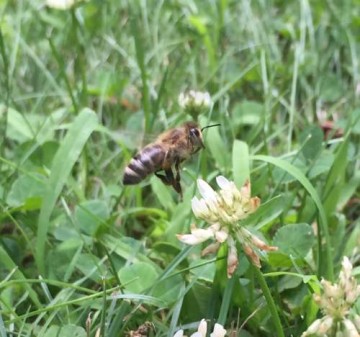 Those busy female worker bees build and protect the hive, and keep it clean and tidy (hmm… why does that sound familiar)? They also flap their wings to circulate stuffy inside hive air! In the time it takes to say "Mississippi", a bee can flap her wings 200 times!
Bees give us honey and wax, but I've always wondered what purpose wasps serve. We had several large nests of wasps this year around our house, and I suffered some nasty stings. Female wasps are the only wasps that sting, and can do so over and over (bees only sting once). Penguins don't have to deal with wasps, because the only place on Earth you won't find these aggressive boogers is Antarctica!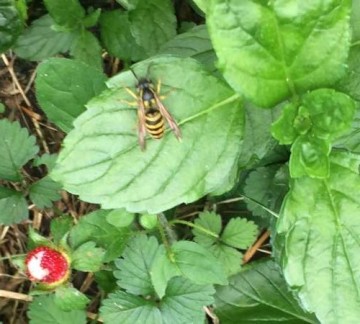 As we found this summer, their nests can go up quickly. Wasps make their homes from chewing up wood (Carpenter bees drilled into my brand new chicken coop this spring – arrrgh! Different insect, but this made me think of it). Wasps make a paper-like substance from the wood they chew to create their home.
But why does it seem like wasps are everywhere we go in early fall? As I sit in my glamper blogging, a wasp has just landed on the window next to me.
What is it about this time of year and wasps?!?
Fertile female wasps overwinter, waiting to emerge next year to create new nests and lay eggs. This year's crop of workers that were tending the young all summer no longer have young mouths to feed, so now they're busy trying to take care of themselves. They're basically kicked out of the hive, and aren't too happy. You'd be grumpy, too, if you were evicted, hungry and knew you were about to die! Although wasps are a nuisance to humans, they are predators (some are also parasitic) to many other pests that eat crops and cause bigger problems for humans.
Beetles are another group of insects I find fascinating. One in four insects is a beetle. Worldwide over 300,000 different kinds of beetles share our world; 12,000 varieties are found here in the USA.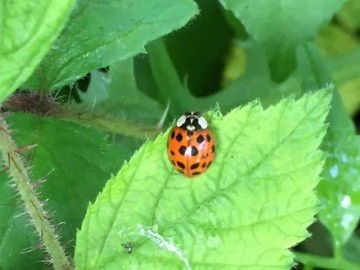 I find the sizes of beetles, ranging from flea-size to much larger, interesting, as well as the many colors and patterns. Though this Colorado potato beetle I found that made a meal of some of my plants, I think his stripes and coloring are neat looking.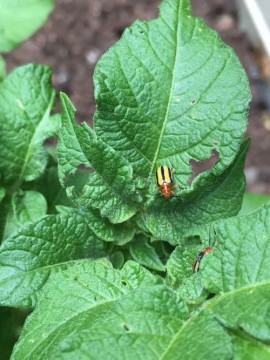 Not all beetles are bad, such as this beneficial and beautiful Six Spotted Tiger Beetle I found hiding in a pine cone.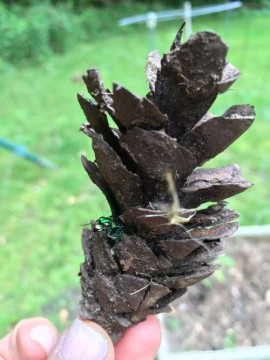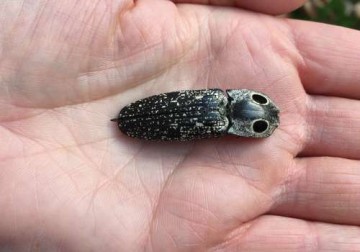 I admit, I did scream when this Eastern Click Eyed beetle landed in my hair this summer. (Harmless, the false eyes are alarming, but what cool factor this beetle has, like he's wearing shades!)
And those green or brown stink bugs that are driving us all crazy by coming into our homes? They are just looking for a warm place to hunker down for the winter. Just be careful not to squish them when you "capture" them.
Until Next time…Farmgirl Hugs, Nicole