[Previous Suburban Farmgirl, October 2009 – October 2010]
You've heard the expression "if these walls could talk…" Well mine does – at least, the rectangle that's covered by a bulletin board above my desk seems to have plenty to say.
It's a mishmash of photos, postcards, kids' artwork, buttons and other random bits that have caught my eye. I've always kept a board like that. As I tack things up over time, it becomes less cork and more mirror, a reflection of the gal sticking in all those pushpins.
Want to know what it told me today?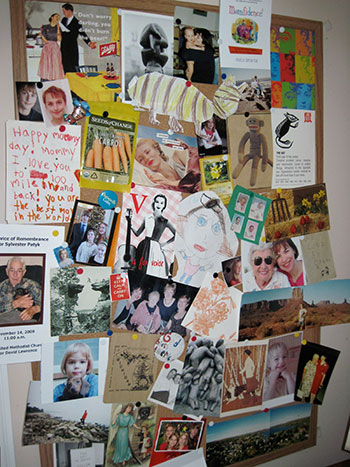 Continue reading →