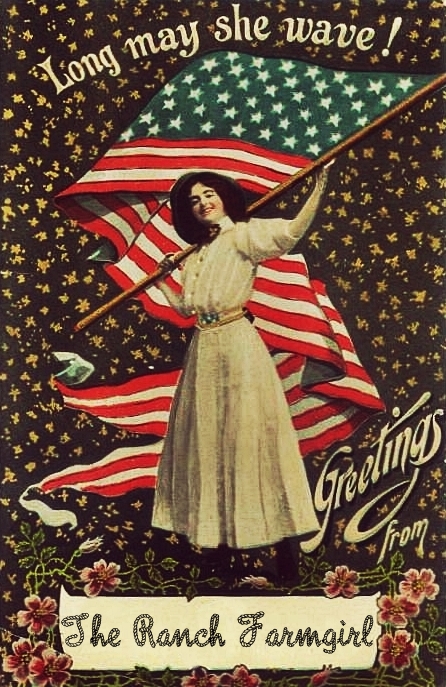 Once upon a time … in a land that now seems like a far away fantasy, the people were, well, different. Their country was blessed, the culture was wholesome, families were whole, cities were for the most part lawful, the countryside idyllic. The overall picture was, in fact, "Norman Rockwellian". He painted the faces, the places, the culture and the dominating mood of that country … Our Country … "the shining city on a hill." The fairytale was real.
We're left with many images of what once was. And, an enduring emblem is still with us … Old Glory. As in war, it is now frayed and tattered in spirit and in reality. Abuse, apathy and neglect are to blame. A slow disease like a toxic vapor has been eating away at her fabric and the fabric of our culture. But, long ago and far away she was treated differently.
Our homes wore her proudly on special holidays … and for no other reason than we were proud to be Americans!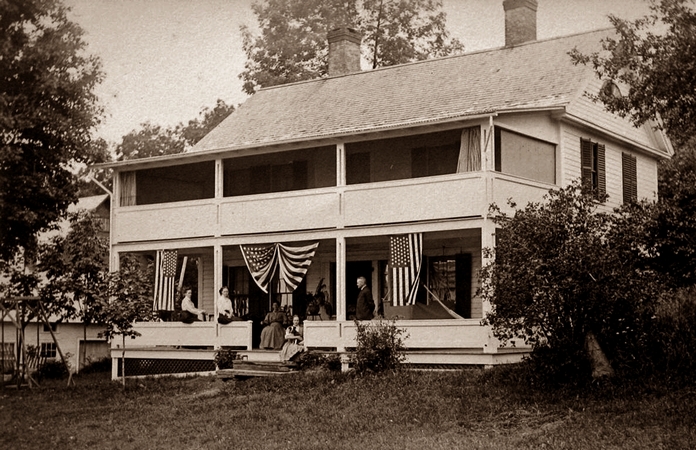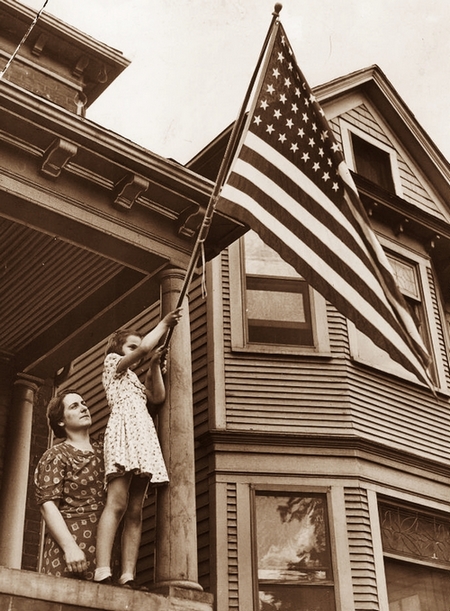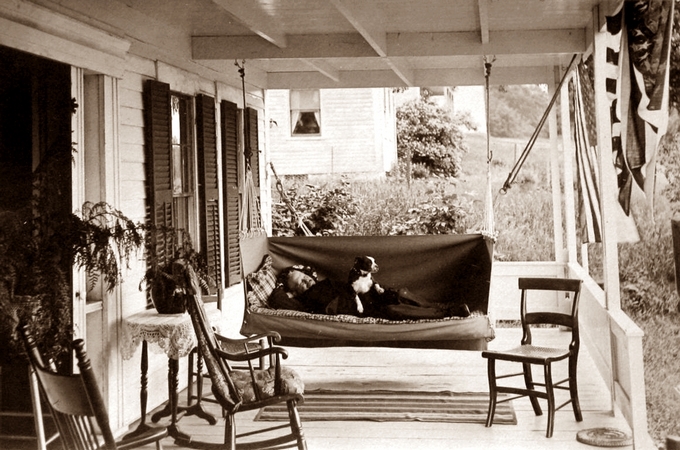 Our classrooms and school assembly halls were places where the American Flag was honored and the 'love of country' was taught and nurtured. The Pledge Of Allegiance was the first order of business to take care of before the day of learning began. "… One nation, under God, indivisible, with liberty and justice for all."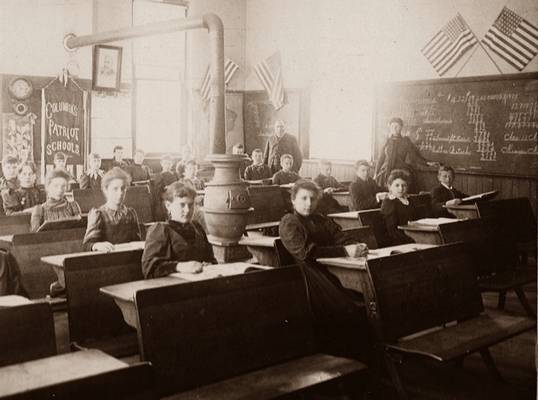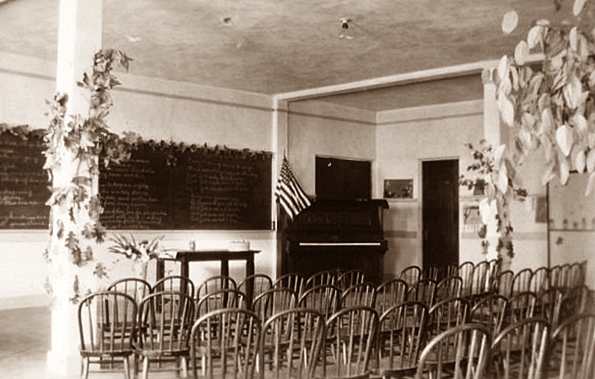 What happened to that wonderful place depicted in the paintings of Norman Rockwell and Grandma Moses? These words from President Ronald Reagan were prophetic and true. "If we forget that we are one nation under God, we will be a nation gone under." Our very first president said virtually the same thing. This country is in an identity crisis. We are being told by the political machine who we should be as a people and as a nation. Told … and herded. They seek to seduce us into believing in a different dream … a very different "American Dream". Look around at the popular culture scenery of today. It is NOTHING like where we came from. The world this country used to be was a world that esteemed moral values rather than the current trend to turn wrong into the new right.
Where we came from was a place and a mindset that held to values that many now see as hokey, obsolete, unfashionable and even morally ignorant. But, enough of them. We hear enough from them. What we do not hear enough of is encouragement to go back … and even "repent". Uh-Ohhh, there is another word that fell out of fashion. Saying that word requires fire in your belly and old style guts. Repentance is an unfashionable and inconvenient truth that needs to sweep across this country. The hour is late. Is it too late? It is never too late to exhort such things and make them a reality. The elderly need to hear it, those of us in middle of their lives need to hear it … and the young who will be growing up in the midst of a cultural war especially need to hear the TRUTH. So, like our forefathers and their daughters did, teach and lead.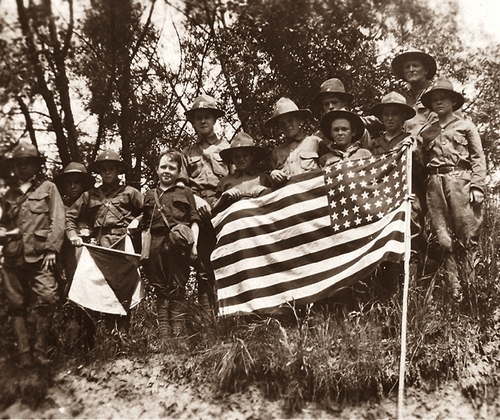 Include love of country and ALL that it stands for in your leisure time and wherever you find yourself in this great land. Our ancestors took it with them wherever they went … on picnics, on holiday, to events. They wrapped their entire being in all that our flag represented, they surrounded themselves with the values that made this country the envy of the world. Provoking the world to jealousy of the kind I speak of is a good thing! The best things in life are inspired by an abiding love of all that is honorable. Is that commonplace today?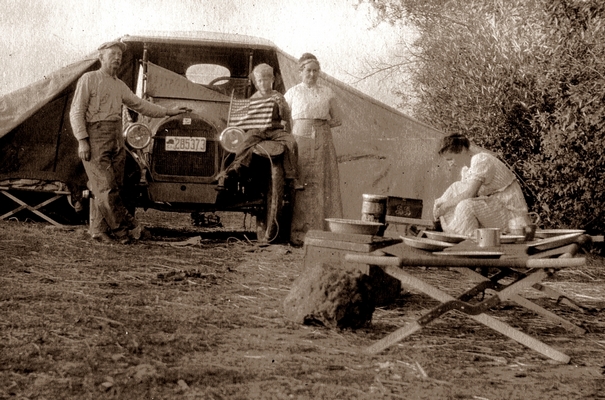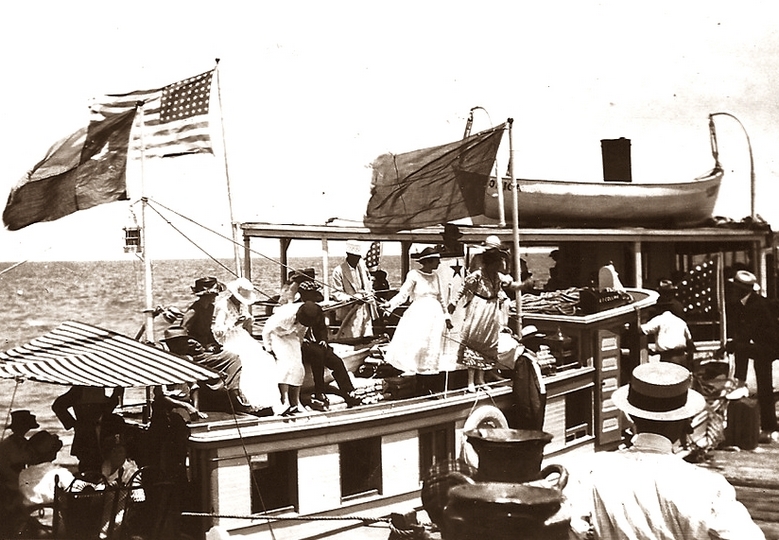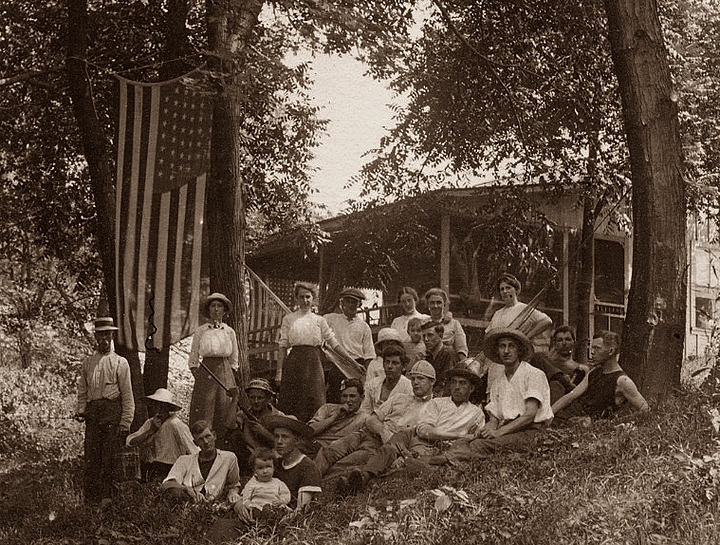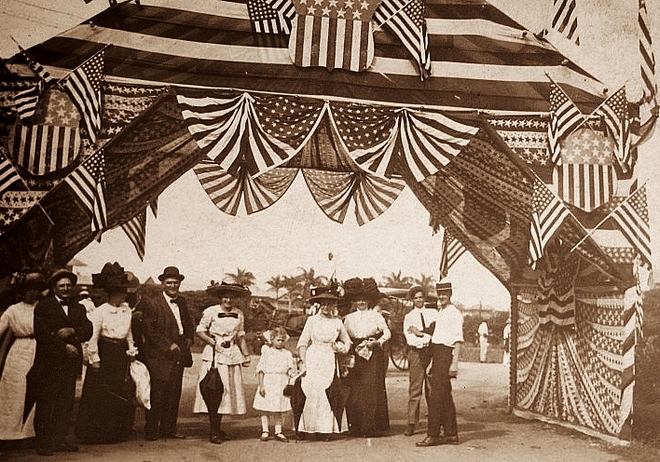 Joy. There is joy in safety. Safety first happens in hearts that are unafraid to protect. You cannot grieve for your own life when the hardest of choices need to be made. A fierce willingness to protect all that is good in our lives will succeed eventually. The people who made this country great knew that. They had no illusions about what it takes to have the kind of lifestyle seen in these photos. Those folks counted the cost and they met it with an iron will. They knew that failure to rise to the need would bring sorrow and ruin. Their own ancestors told them with fervor. Survivors they were. Because broad spectrum courage used to be the norm in our nation, courage faced fear and won. Many children grew up in a golden era … in an America that they were taught to love, honor and cherish. They/we were also told that living in like manner would honor those who laid down their lives to make a wonderful way of life possible. We bless the past and the future when country is put before self.
On the lighter side, America was FUN and no one had more fun than Americans … good, clean fun!! We were known worldwide for it … and for our sense of whimsy and humor. Freedom, baby, there's nuthin' like it. And, that is what our flag stands for too … Joy!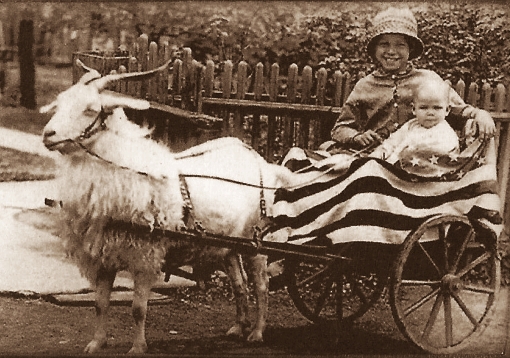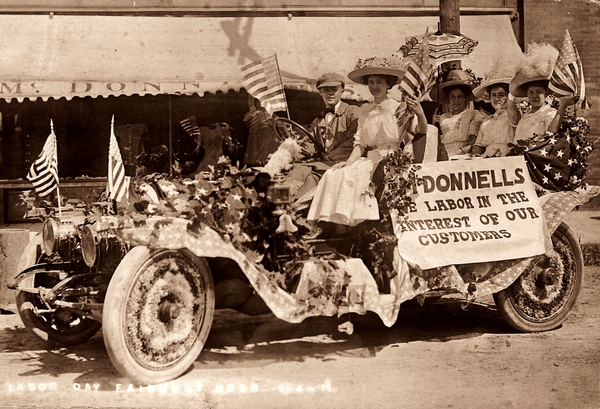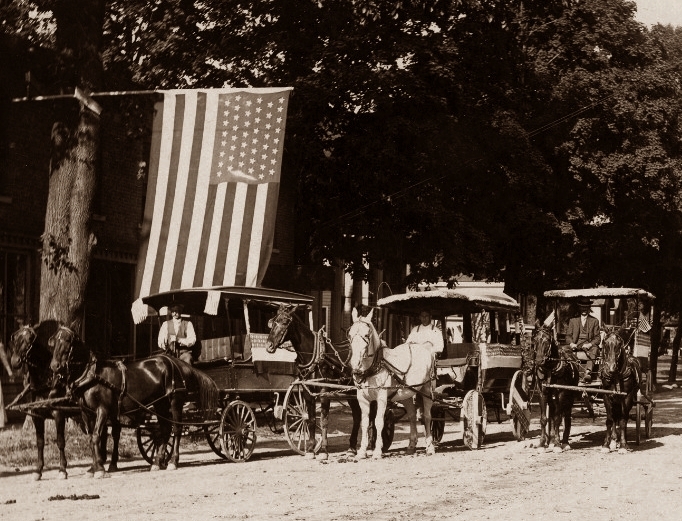 Our flag was a thing of pride … wholesome pride, heart swelling pride, cheering pride in that which comes from honest work and a culture dominated by ethical behavior. Our country's banner symbolized this: the majority of people in this land believed in what it stands for. That the day would come when we are told that our flag is offensive in our own country was unthinkable! The only offensive thing in this freakish modern day scenario are the so called "Americans" who say they're offended by our flag or that we need to be sensitive to the 'needs' of fringe ninkumpoops.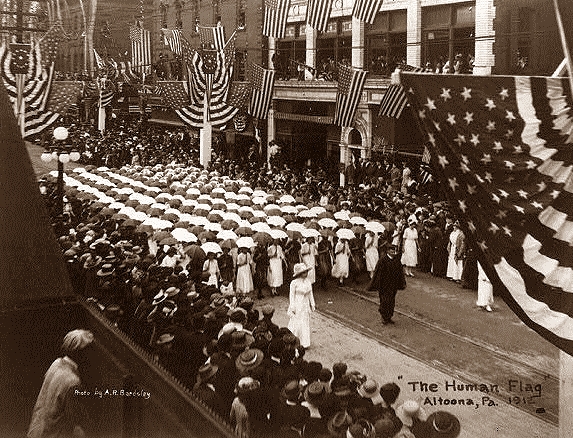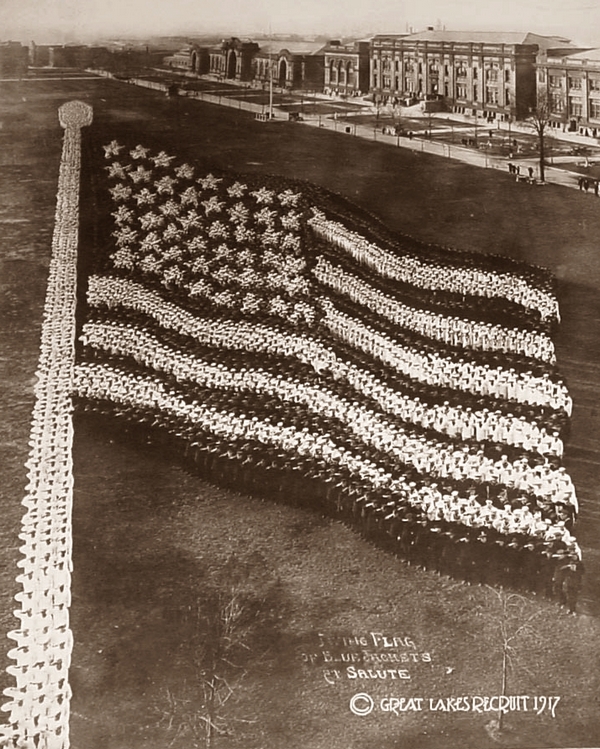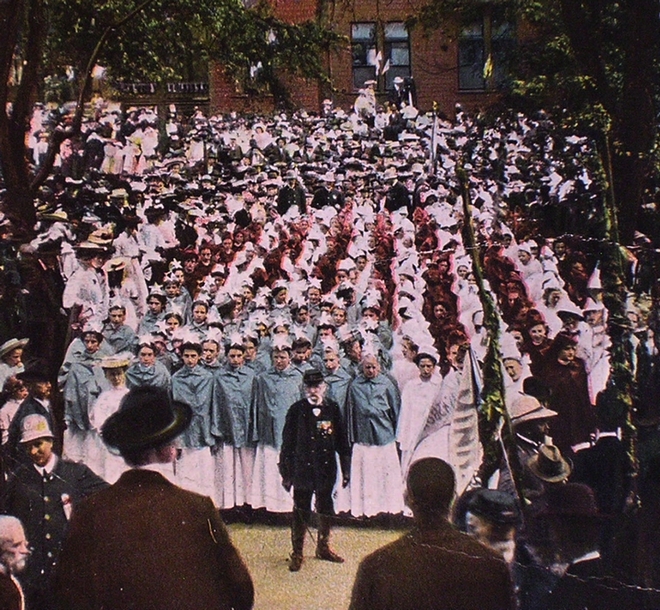 Citizens "served" their country in a myriad of ways … not just militarily. Anyone who creates goods that make life better for others is a steward, a servant of the people. Not the least of which are those that raise our food. America was a land of producers – in the biggest sense of the word. BIG. We were the envy of the world in nearly every way. Inventors, manufacturers, creators of an infinite variety of goods and services!!! "Made In America" was the norm … not the exception!
Betsy Ross was one of those "makers". So was Rosie The Riveter. Women throughout this country's history have played a broader role in the making of a country than in any other … ever. We have led the way for women worldwide who yearn for the freedom and respect that our foremothers worked for, fought for and achieved. And here is a pearl of wisdom: they were not lovers of self, let me make that crystal clear. Being a lover of "self" is one of the ugliest lies ever promotoed in this nation! It isn't love of self that makes a family successful or a country. It is setting aside one self for the betterment of others that carves out the greater good … and in the end we are blessed for it. "Love thy neighbor as thyself" in that order sums it up.
So, daughters of America, we find ourselves in an era of challenge. We need to be willing to wake up and take things very personally. The silent majority age – if there is still such a thing as it/we being a majority – must step up to the plate … not with mere words of agreement, but with action. It is time to grab the bat like you mean to hit one out of the park when it most matters. It is time to look at your flag like those brave men did in Joe Rosenthal's famous photo (below). Everything is at stake, everything of any real value to you.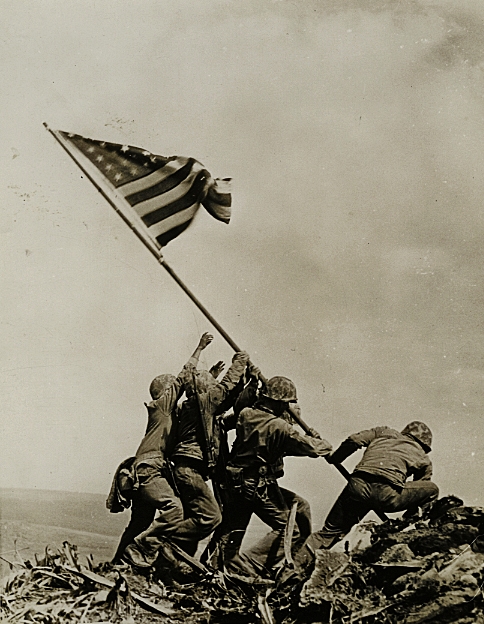 Daughters Of America
Beloved flag of our nation ~
Flag of red, white and blue,
Daughters of America stand
Steadfast, loyal, faithful and true.
Proudly we'll hold and guard you,
Never your honor dismay;
All through the years we will bear you ~
Emblem of our great U.S.A.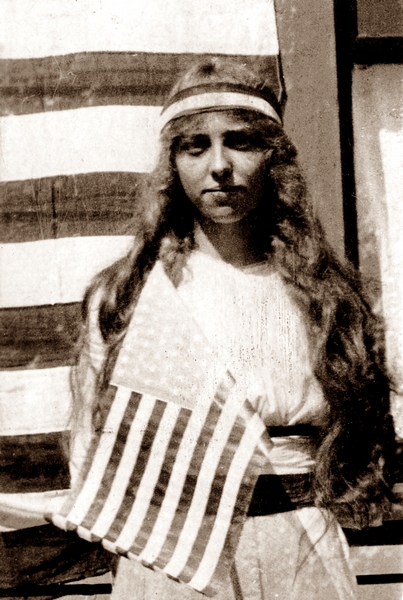 Take what it means to be an American, a woman of divine purpose and power to heart and take it with you wherever you go. Wear a kind smile of humility, speak with polite assurance and bold grace.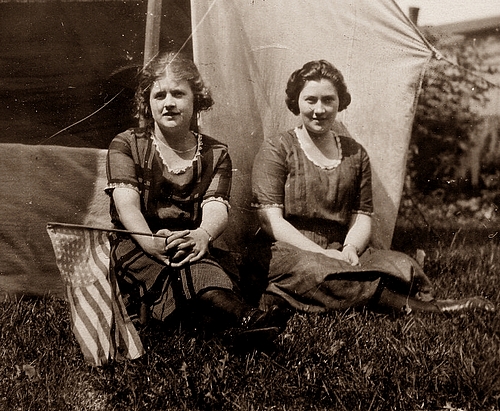 Teach your daughters well the womanly arts, affairs of the heart, international affairs, why they are here and where they are going. "Hands to work, Hearts to God" … as the old saying goes. So much more is learned when time is spent teaching the young how to do practical things.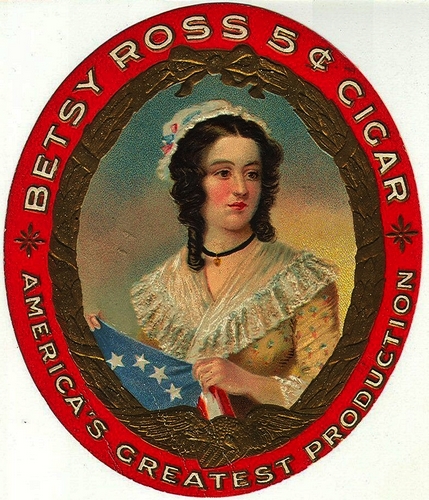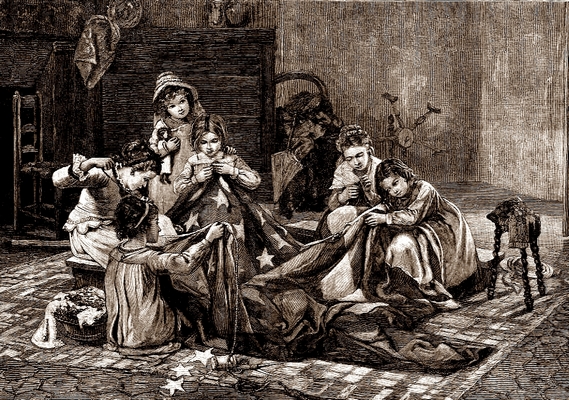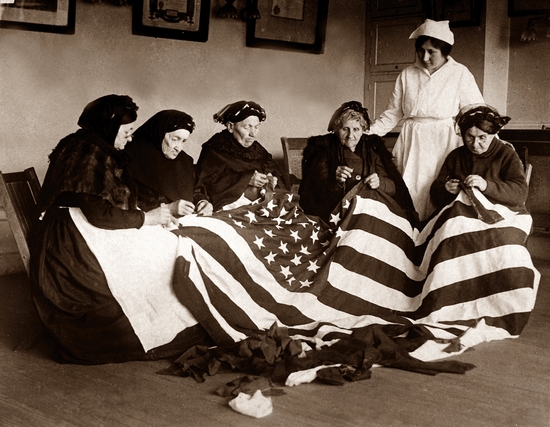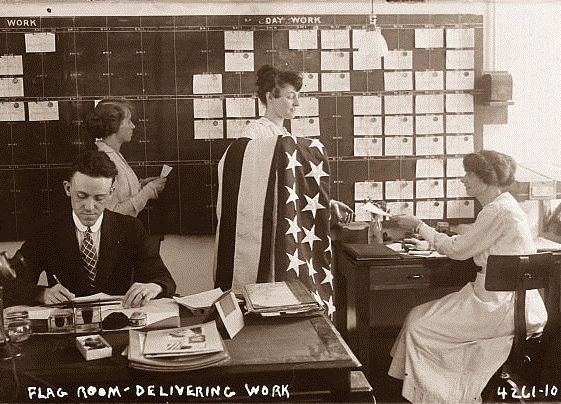 A woman of honor learns such things at her mother's knee. We learn to value and respect things that we personally work on and work for.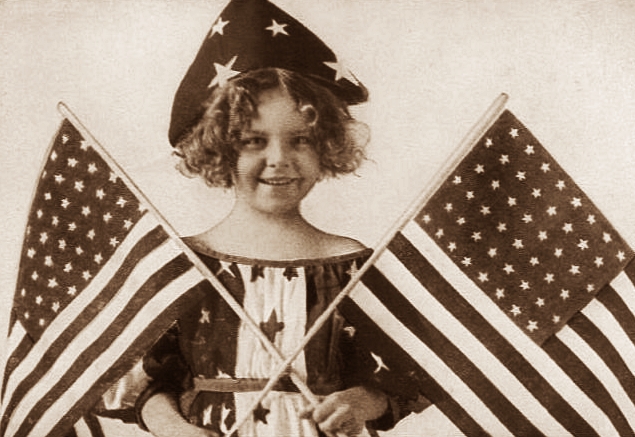 We clothe the living and the dead in what we believe in.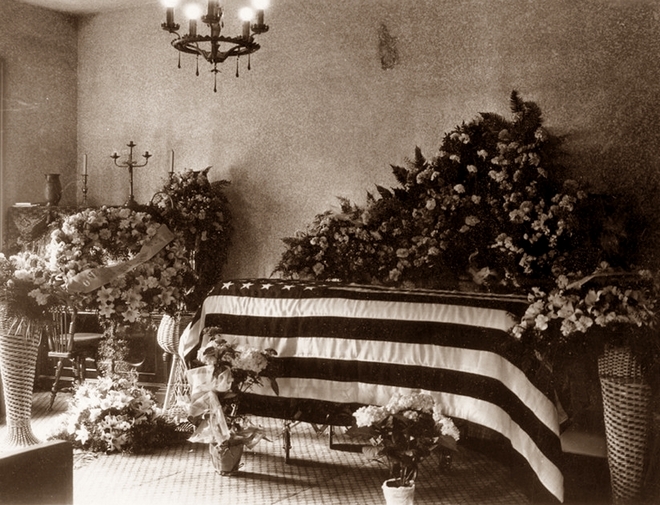 Americans love to "lighten up"! We find delight in expressing deep things in lighthearted endeavors. A patriot's heart finds ways to add love of country to the places we decorate. Creative joy is one of the finest liberties there is to be had in a land of freedom.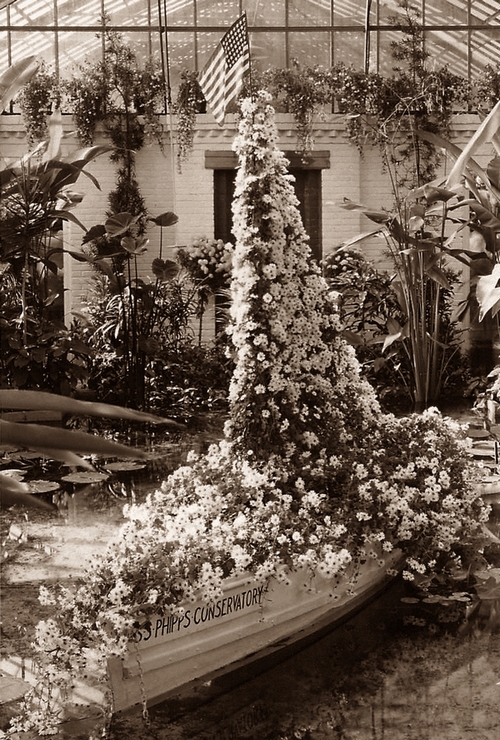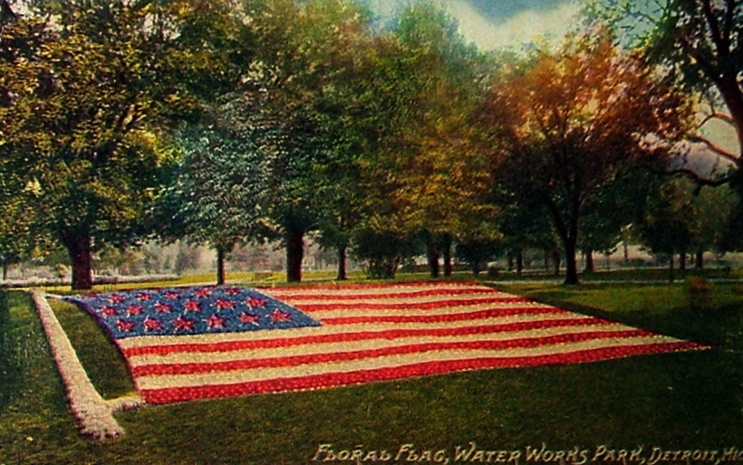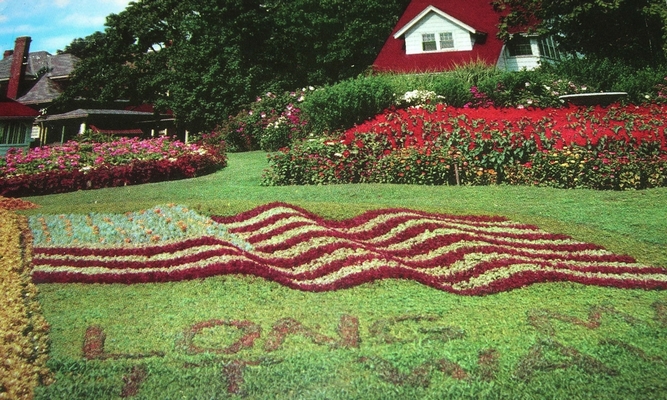 Perhaps the U.S.A. might turn back to what made this country more blessed than any other nation in the history of mankind. Nothing is impossible. In fact, the most unlikely people have, in the past, proven beyond a shadow of doubt that we specialize and shine brightest when the impossible seems to be absolutely that. But, what is required for the 'miracle' to occur? A heart humbled, a choice made, feet that follow, hands that follow through. Hearts in America need to follow in the footsteps of our forefathers … back in time … in order to preserve the future they worked so hard for, for our children's children. Every era faces trials and tribulations unique to it and here we are.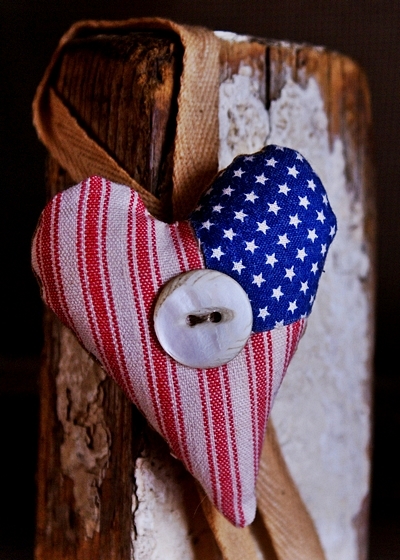 If you happen to have a blog, below is a badge for you to post on your page. It is a simple little statement that speaks volumes. The farmgirl way embraces the American way of life. MaryJane is a star-spangled patriot working mightily in her corner of the world to make her America the kind of place she wants her dear grand-babies to live and thrive in. We are part of her dream, the big picture! That is all that each one of is called to do … follow a worthy example and then BE ONE.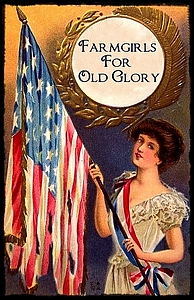 Some of you might be visionaries with large-scale objectives and the impact you have may be broad, while others like me, well, my sphere of influence is small. That makes it all the more easy for me to better my little 'corner'. I can handle a realistic goal. So can you.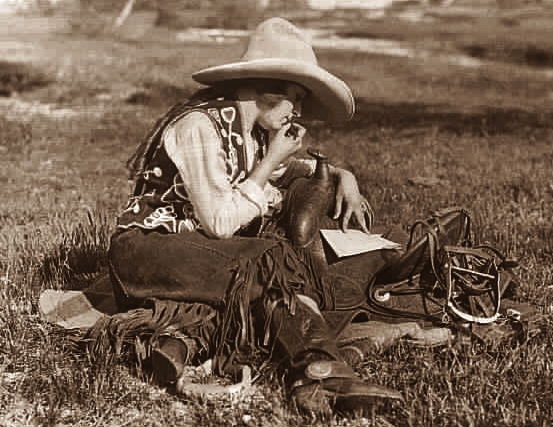 Please take to heart what I have shared with you. The need is great. We're living in a chapter of our country's history that involves an unavoidable turning point. .
Daughter of America: Think, pray, do what you can as you are able. Opportunity will present itself to a player suited up for the game. There is no such thing as a passive patriot.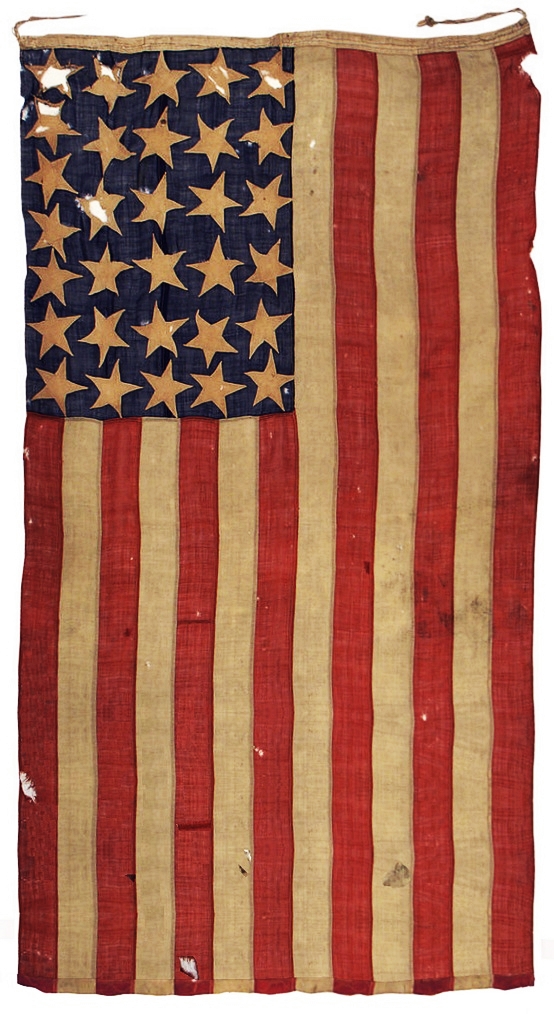 Yours Patriotically, Shery ~ The Ranch Farmgirl