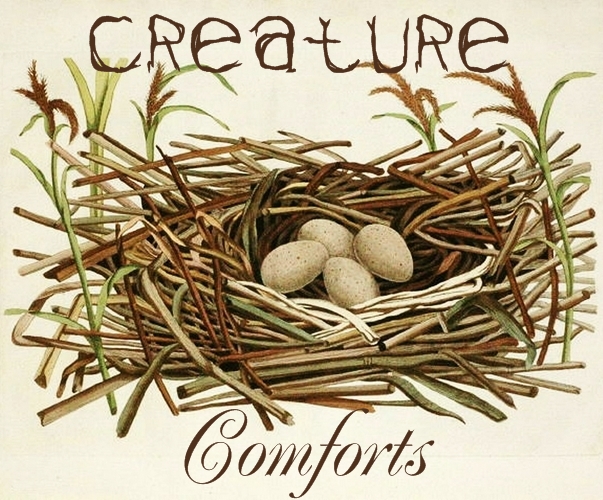 We all have a list of favorite things that comfort us. I'm referring to little everyday things that my put a smile on your face, refresh your soul or simply polish the shine on your sense of well-being. My list is too long to record here. There are so many things that have the potential to lift us up. And, new ones get added all of the time. Right? There were several that qualified as comforters for me this past week.
How about you? How were you blessed with different flavors of comfort in recent days? Sometimes, we get so caught up in the daily hub-bub of life that we forget to take time to count our blessings. That, in and of itself, is a comforting habit well worth developing.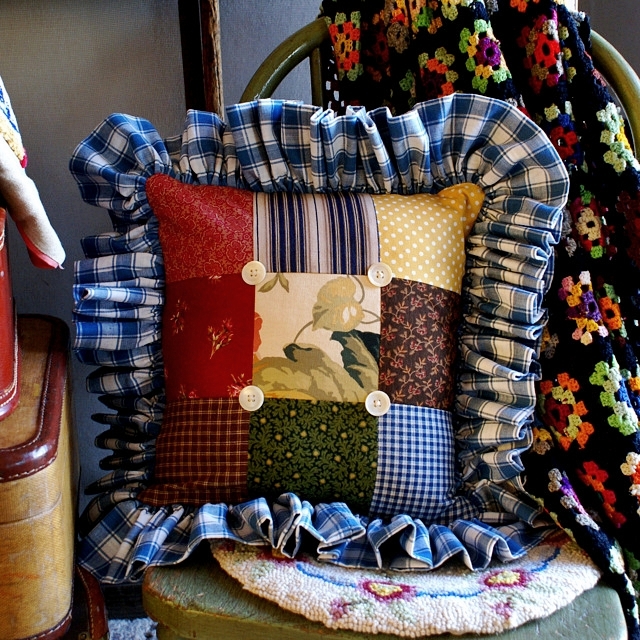 Comforting things are like pretty pillows. They're not just cozy — they add beauty to the corners of your mind just like they do to a sofa or chair.
Sometimes, warmth is a wonderful comfort – like wrapping up in sheets or towels fresh out of the dryer. On a hot August day, an icey glass of your favorite tea is the perfect comfort. Oh, and by the way, I just bought a couple of Stevia plants at the nursery. Never had this plant before. My goodness, you just don't expect a leaf to taste like sugar — and it is such a lovely kind of sweet, soft & natural rather than sharp. I'm looking forward to adding bruised sprigs of Stevia and Spearmint to my tea this summer.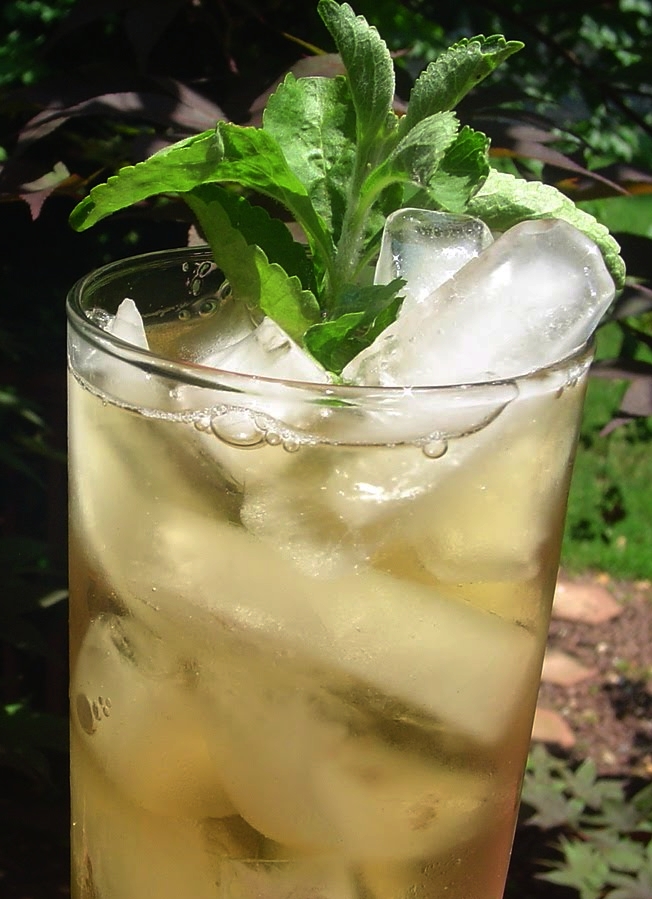 I've been 'puttering' in my flower bed, planting a few seeds … and waiting for a few other hope-they-return perennials before I start digging around too much. Grass has invaded the bed, so I've been pulling it out. I take my baby Buff Orpingtons out with me and they busy themselves learning to be free-rangers while I work. It amazes me how cautious even baby chicks are. Should they hear a strange noise, they dive for cover. Watching them play and explore is most definitely a sweet comfort.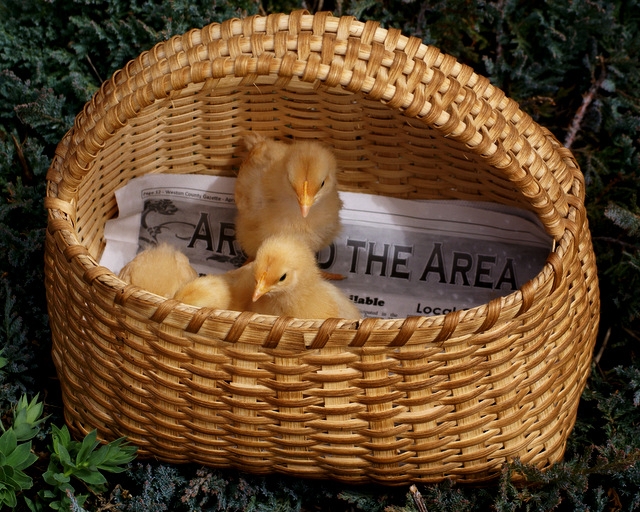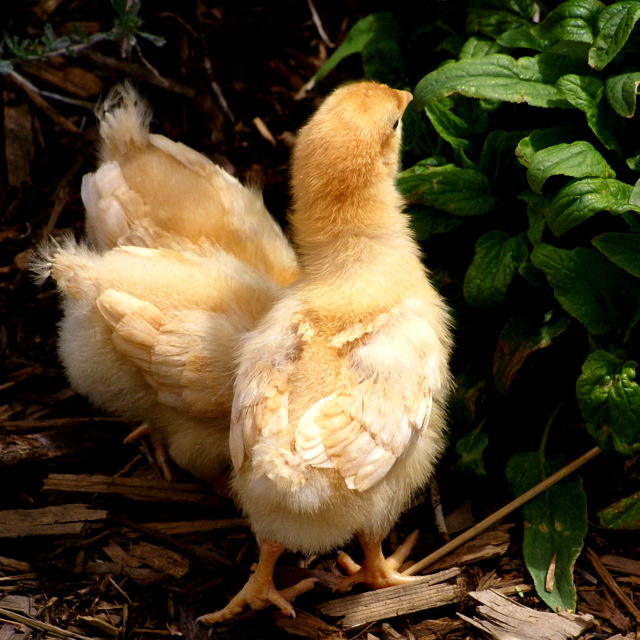 This is nesting time for wild birds. The bluebirds and swallows have laid claim to the birdhouses I've mounted here & there. I love to watch mated pairs take bits of hay and grass to their nests. When I went out to my friend, Anita's the other day, she showed me where her mama turkey made a nest in their yard … in the tall grass under a juniper tree in the wind belt. When she saw us, she made a soft chittering noise, a protest. I only stayed long enough to snap a photo. I'm not sure comfort is the right word for how I felt watching her, but she was so quiet in her cozy little hiding place that, yes, it was comforting.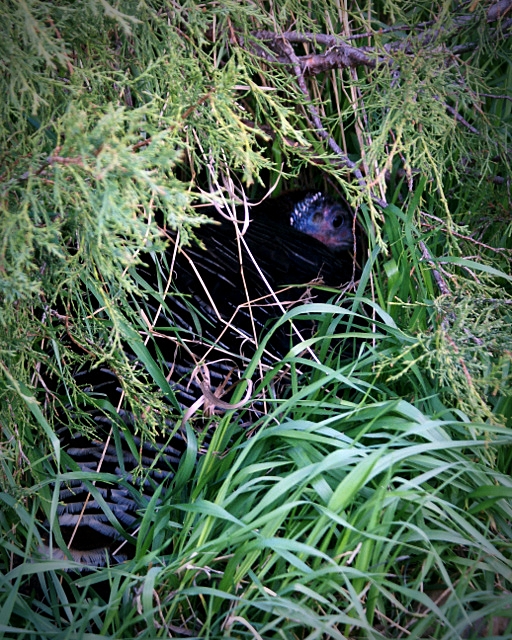 While visiting Anita, I snatched the opportunity to take a few photos of her and one of their bum lambs that had been given a bath early that morning so that he could be a 'visual aid' at church. The sermon focused on the comforting power of Psalm 23 and the Good Shepherd.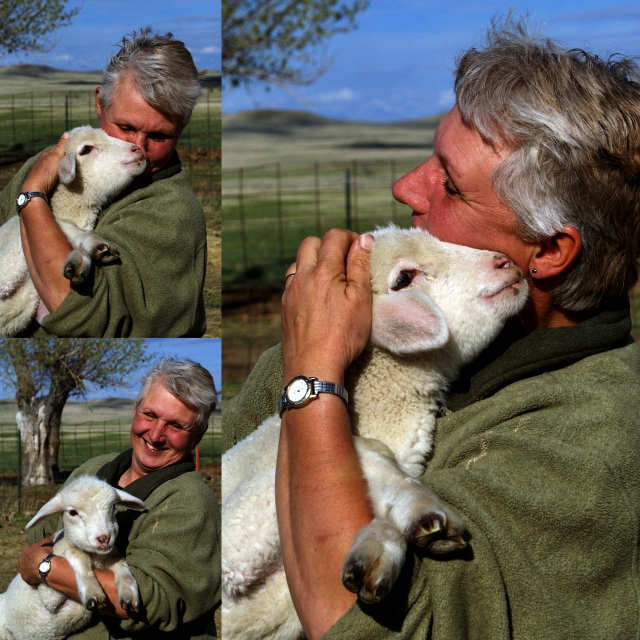 When I saw the photos, I was reminded of the many images of the Good Shepherd and the underlying message: We, too, are to be caring shepherds and comforters.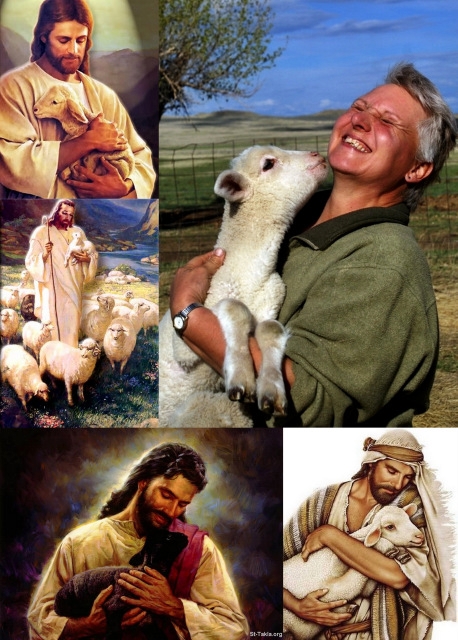 "A righteous man looketh well to the care of his animals." Proverbs 12:10 (That goes for farmgirls too :o)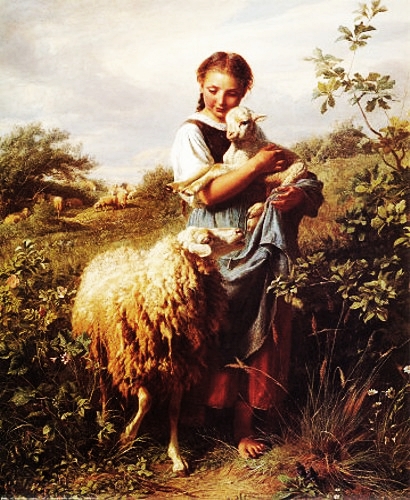 Some of us have other livestock animals to look after. For me, it is horses and cattle. One of our young heifers had her first baby the other day. Some new mommies don't always 'get' the idea of their new job and role in life, but she isn't one of them! Oh my, she is so proud of her bouncy baby boy. She nuzzles him, licks him all the time, lays next to him and basically never lets him out of her sight. She is exceptionally sweet and very tame also. There are times when working with cattle breaks your heart, frustrates you to the enth degree and angers you – specifically when a mother cow violently refuses to be a mother. But, this lovely young cow reminded me once again how marvelous it is to make a living close to animals. Good-hearted animals that encourage you by their kindly ways are a comforting balm.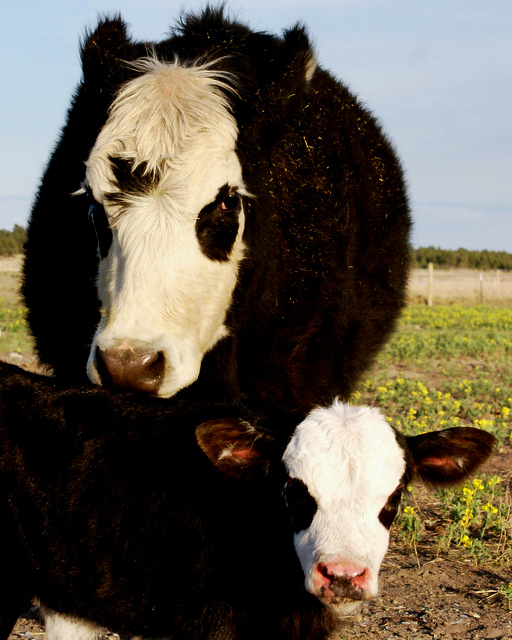 This is my FAV-O-Rite marking on cattle … the classic panda bear face. Isn't this baby adorable?!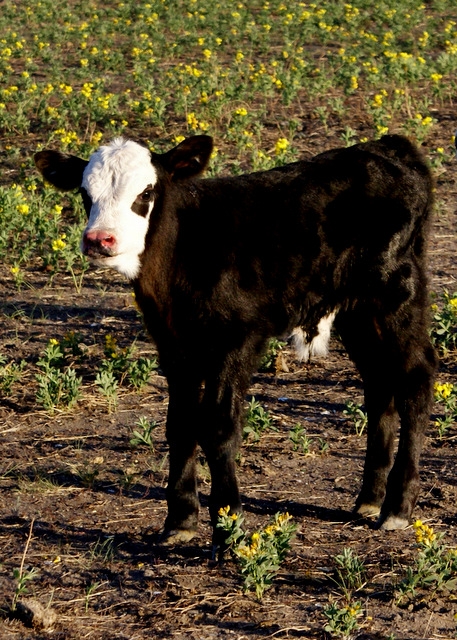 On May Day, my other farmgirl pal and I went on another junkin' safari. Our friend, Don, took us over to a very old ranch nearby. We were FAR off the beaten path! The lady who lives there is a shirt-tail relative of mine. Her mother and my great grandmother were 1st cousins … and her father and my grandfather were very good friends. Folks in small communities keep track of those things :o) It was a beautiful day in the piney foothills. Wild plums were blooming, bluebirds and nuthatches were flitting about in the scrub oak trees. It was comforting to meet someone who knew two people that I absolutely adored as a child – my 'gramma and grampa'. Donna is in the process of getting some of the old ranch 'junk' hauled off. There is a lot of iron — much of which was horse-drawn. She led us to every outbuilding and there we went shopping for 'junktiques'. We learned so much in the process … as Don (the veteran farmer-rancher) identified many Ag-antiques. Like what? Grain fanning machines, hand forged implement attachments, blacksmith tools, ancient woodworking tools, various saws etc.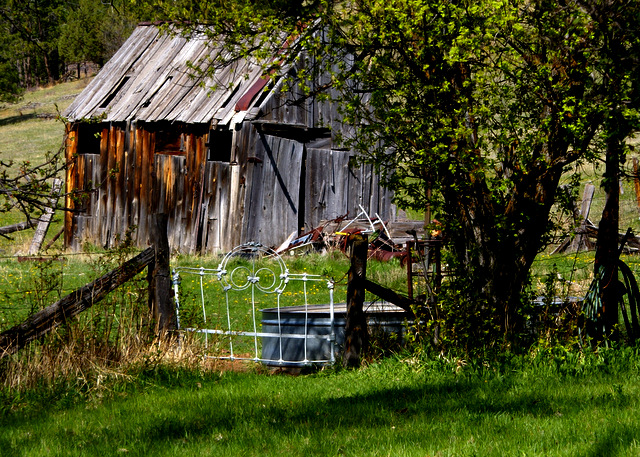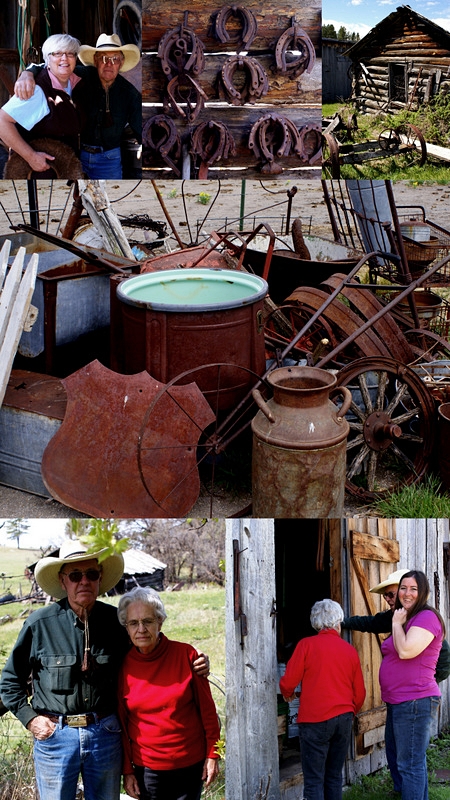 And here is the 'May basket' bouquet that I made from one of my finds – an old grain scoop filled with lilacs and honeysuckle.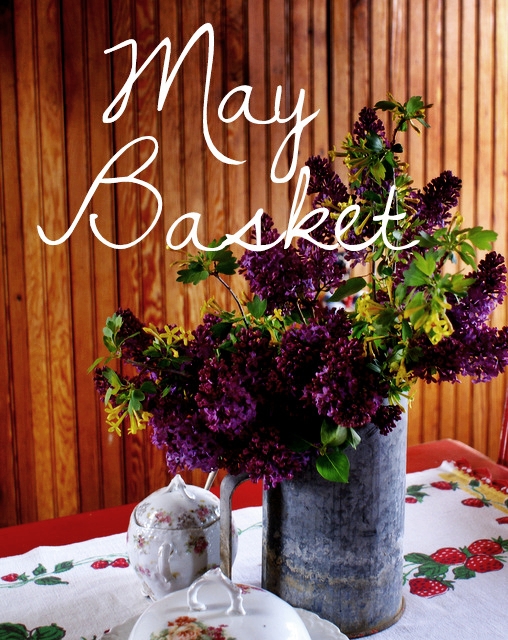 ELSEwhere, I'm gearing up for Glamping season! My little 1958 camper is ready to go. To take her on the road, I'll have to tuck away some of the decorative goodies or they'll be scattered all over the camper. When my camper & I aren't out on walkabout, she's going to serve as a guest cabin — a cabin in a can . SO, I've stocked her with creature comforts and vintage goodies. The 'Sisters On The Fly' gals claim that glamping makes girls out of women and it is oh so true! I'm 56 years young and having a lot of fun with my new playhouse.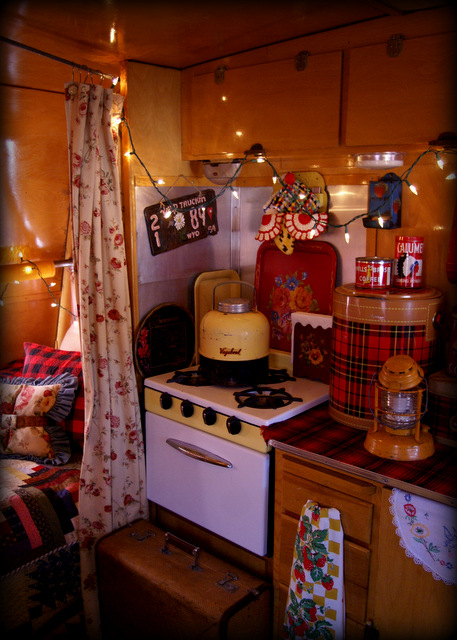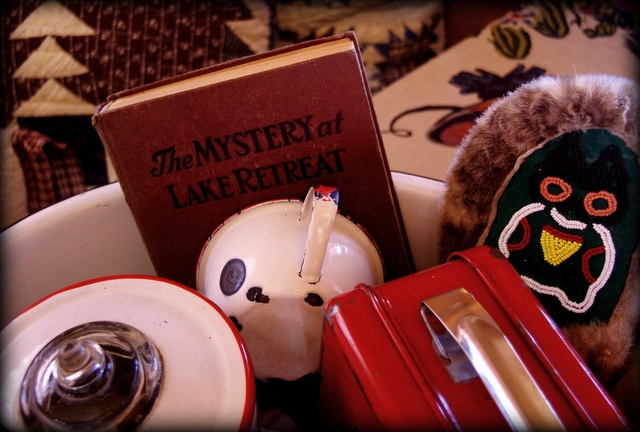 I found the above book at a 2nd hand store and plan to read it when I go camping this summer. Even if the book isn't that great a read, I love the the look of it. The book offers a comforting invitation backward in time to the now make-believe world of camping in a bygone era … the era of scotch plaid picnic containers, metal ice chests, wooden fishing poles and indian print blankets.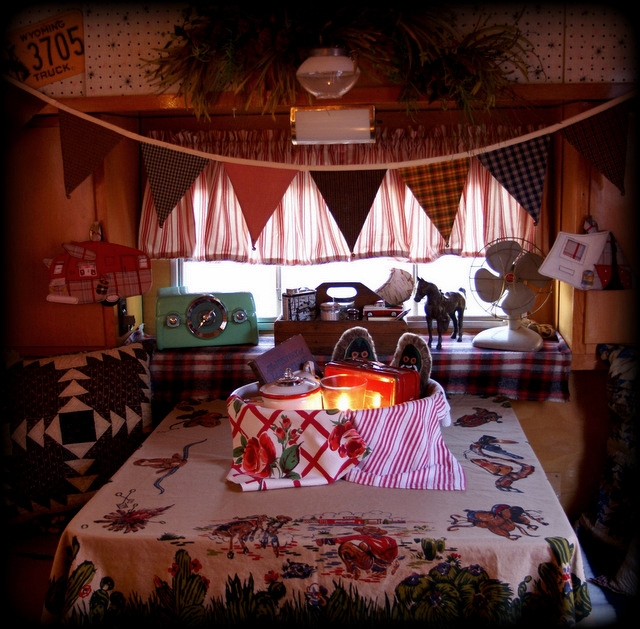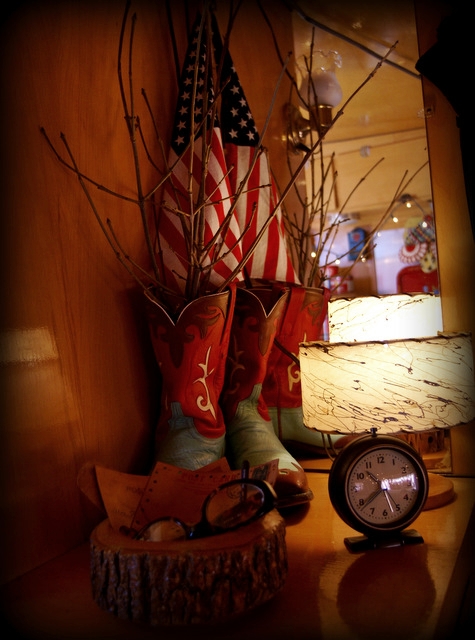 Are you relaxed yet? My mind wandered off to far away camp sites where marshmallow trees grow.
Nearly every day of our lives, there comes a time (or 3) during the day when we need to take a deep breath and push the hurried, harried demands of the world back and away from our personal space – out of our comfort zone. It is all too easy to get sooo busy that we let Life crowd us into a corner. When you feel that happening and the tyranny of the urgent insists that you cannot take a break, it is then that you most need to tell 'it' to Back Off. It only takes a few minutes in your mental 'happy place' to re-charge. Comfort is a soft spot to land, a place to duck out of the driving wind, a sanctuary with a gate that closes and when it does, the noise stops … like 'shhhoooop', and all is still. I bet you have a mental haven. What does your happy place look like? The beach, a quiet corner near a sunny cottage window, a woodland path in the fall, an old rocker in a screened porch?
Mine is a pasture — an open, grassy meadow and if there are Aspen trees and maybe a horse, Ahhhhhh, heaven – on – earth. I love to lie in the grass and watch the fluttering leaves of quaking aspen. And, if you are very quiet, you can hear their gentle tap dance. My name literally means "from the meadow" and I cannot imagine a more wonderful place to be. Here, I'll scoot over and make a place for you.