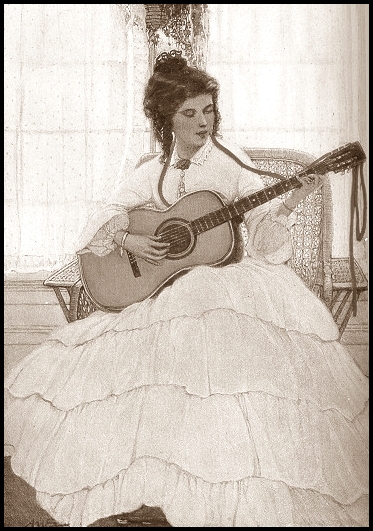 "I remember well when I met her, hung in a showcase upside down. Right then and there I had to get her, from that old shop in Brussels town." – Jeannine Deckers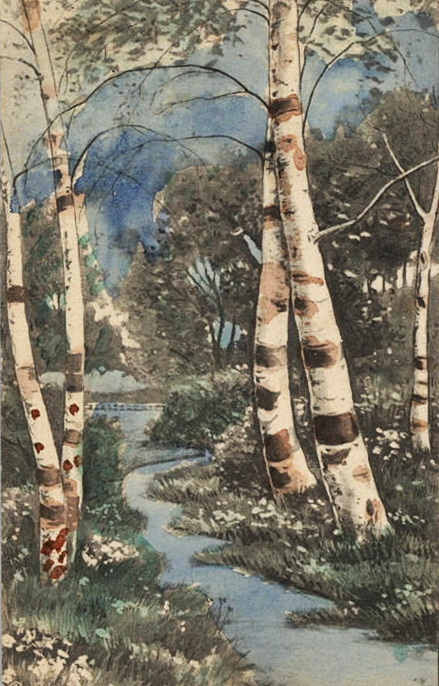 Favorite things. They are many. Birch and Aspen, Pansies, a flock of red Geraniums in clay pots, horses grazing in deep grass at sundown, a baby chick sleeping in the palm of your hand, a great "golden oldie" song, the way your Grandpa held your hand, the fragrance of a cedar chest, fireflies flickering their little lamps as if they delight in delighting you. Remembering favorite "things" is to be blessed as many times as you want to be blessed. Favorite memories, favorite songs, places, colors, people, moments … the list goes on and on, yes? We farmgirls are so very sentimental. Words from the song, "My Favorite Things" express my point perfectly … "When the dog bites, When the bee stings, When I'm feeling sad, I simply remember my favorite things … And then I don't feel so bad."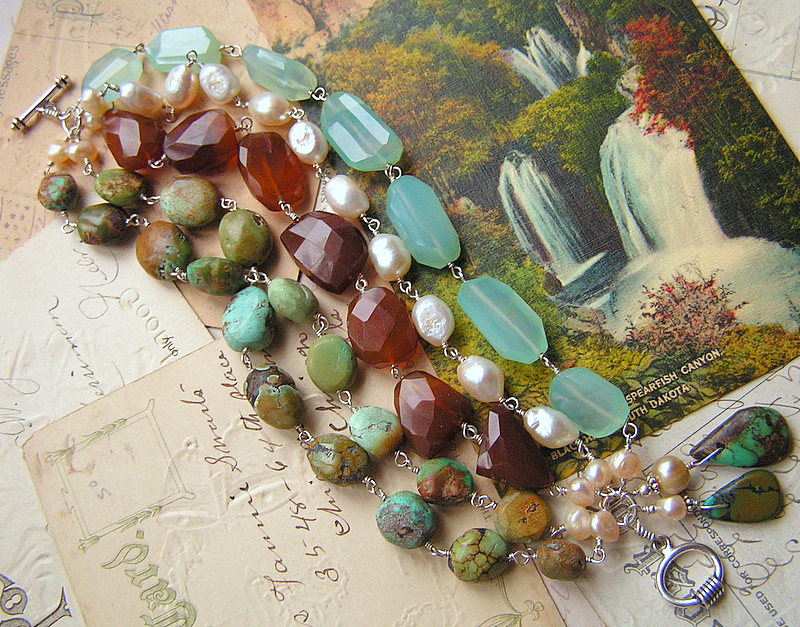 Above: A new favorite thing … the bracelet my sister, Beth, made and gave to me this past Christmas. The vintage postcard next to it is special too because it is a place dear to our hearts … Spearfish Canyon in the Black Hills (SD). All of my farmgirl pals love to tour the canyon also – in every season. You can visit Beth's jewelry website at http://www.miabellajewelryshop.com/ . Here she is below, my favorite (and only) sister.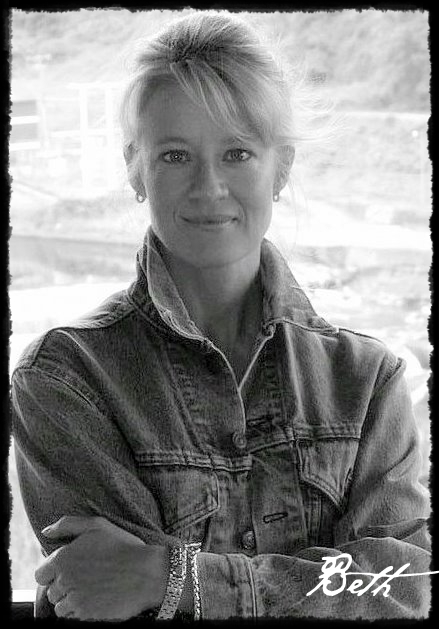 Pleasant recollection is one of the best therapies there are. Remembering good things is absolutely free and just a thought away. Treasures tailored to fit you and you alone are ready & waiting for a rendezvous. Sometimes, a trip down Memory Lane is bittersweet, but the fond recollections are worth the ache of missing loved ones no longer in the land of the living. I once read that "Pleasant memories stay with us so that we'll have roses in winter."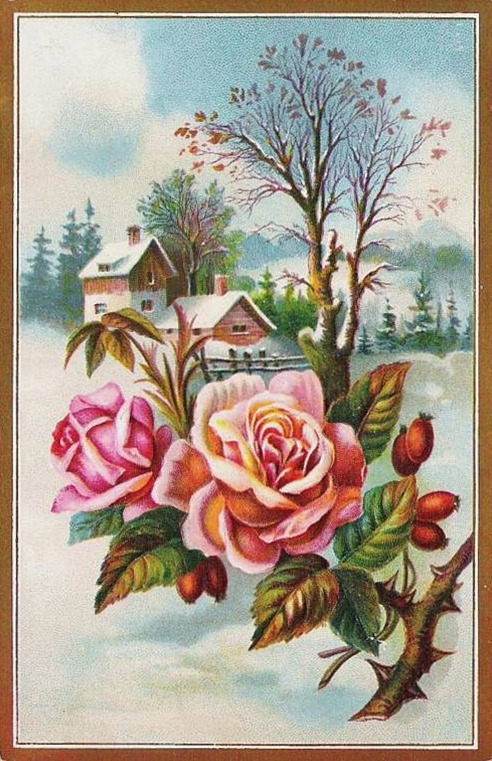 I don't know what your favorite things are, but I guarantee that before we're done, you'll have made your own list and if you're not smiling already, you soon will be. I would ask one thing of you, that you share some of your favorite things in the comments section below. I feel confident in saying that your favorite things will light up another farmgirl's spirit. On this very day, she may need a little firefly.
"Shine, little firefly shine,
Lead me and light me home,
Your golden light is a lamp in the night,
Wherever the wanderers roam."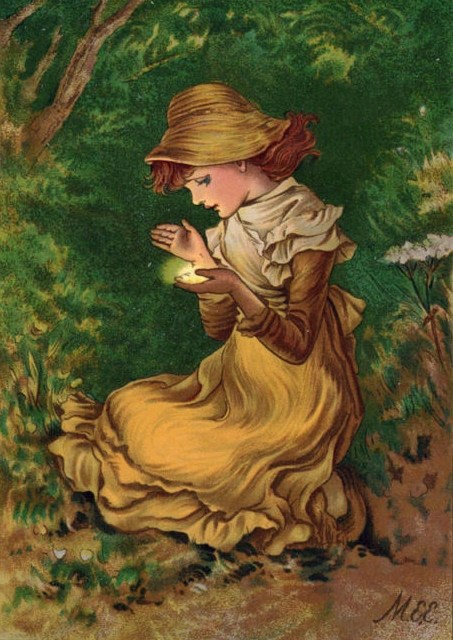 While your own favorites list is "loading", I'll share some goodies from my stash and follow a few threads wherever they may take us. I've always been very visually oriented. The gift of sight is not one I take for granted. The things I love, I love to look at. Hence, it was easy to stumble into photography as a hobby. I love old things in general … old-fashioned values, old doors, old textiles and antique imagery. I love kittens & cabins, bird nests & birch trees and vintage "camp-cottage" decor.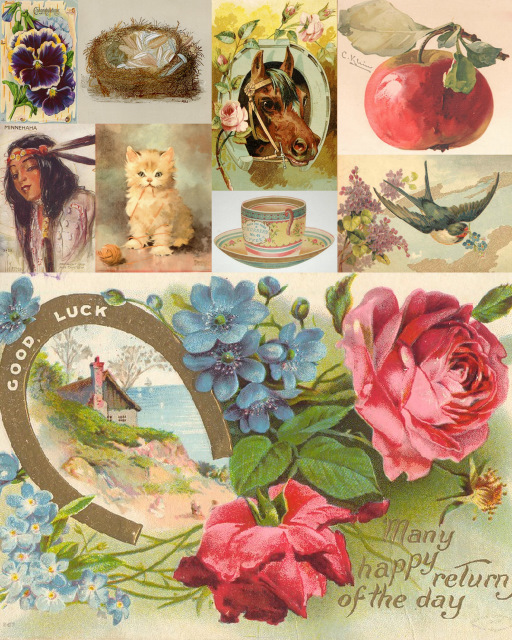 A farmgirl's treasure trove of favorite memories wouldn't be complete without your family. I didn't realize until I was an adult just how fortunate I was. My childhood was great. Below: My parents, my dad & I on my wedding day, our family in the early 1960s, and a photo taken of us during Wyoming's 75th statehood anniversary Wagon Train. The twelve day trip we went on in 1965 remains THE childhood memory of my life. Everyone dressed in period clothing and there were no modern conveniences. It was real & true "old west" adventure. Here we are, I was sitting on my pony. The white-bearded gentleman is my beloved Grandfather.
As some of you may know, I've been horse-crazy all of my life. My earliest memory (and it happens to be a good one) is of me sitting in the morning sun on my Grandparent's garage floor. I was about 4. My Grandpa's saddle hung on the wall close to the door, as did his bridle. I remember tasting the bridle reins. They were salty and and yet tangy sweet. I love everything about horses, their mysterious nature, the way they look and smell … the musky fragrance of horse sweat and saddle leather. My Grandpa was my horse mentor and I look forward to telling him all about another grand horse adventure in my life … working with the world-famous horseman, Eitan Beth-Halachmy. Getting to know "8" and his wife, Debbie, staying with them and working with them on some of Eitan's publishing projects was not a dream come true. It was a gift. I would never have let myself dream that big. Destiny brought our paths together. I will be forever grateful for their friendship and for how much I learned from them both. You can visit the Cowboy Dressage website at www.cowboydressage.com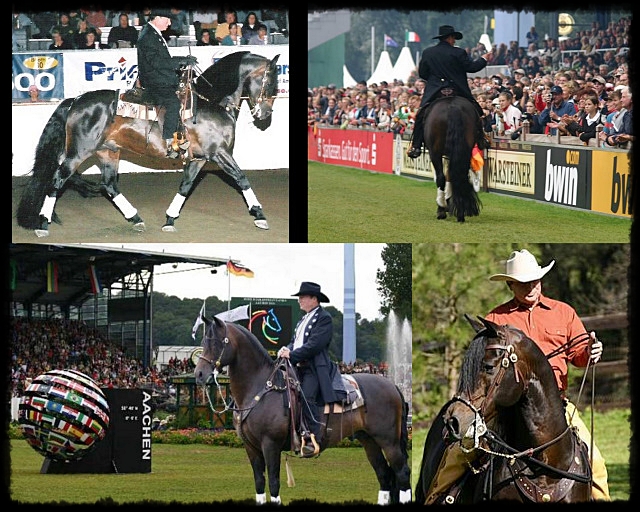 Many of my favorite things are close to home or have happened here. The birth of my palomino filly and finally getting to ride her last summer – both events are "forever" memories. While walking in the pasture, I found three bird's nests in the grass along the creek. I watched the nests closely and each pair of birds were successful. I've done some shopping at area antique shops and added several pieces to my collection of antique blue enamelware. I like decorative things that are useful.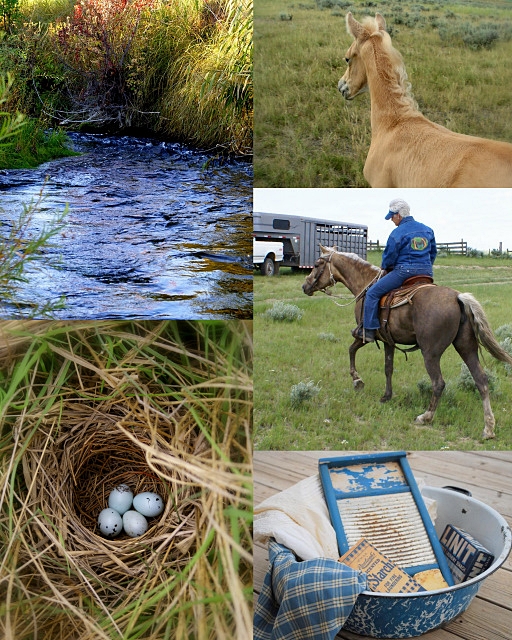 One of my favorite things is the song that "Maria" sang in "The Sound Of Music". You may know it by heart. I don't turn loose of favorite things in favor of new ones. I just make a bigger pile. When it comes to memories, you don't need a bigger shed. There's always room for more in your heart.

"Raindrops on roses and whiskers on kittens, bright copper kettles and warm woolen mittens, brown paper packages tied up with string … these are a few of my favorite things."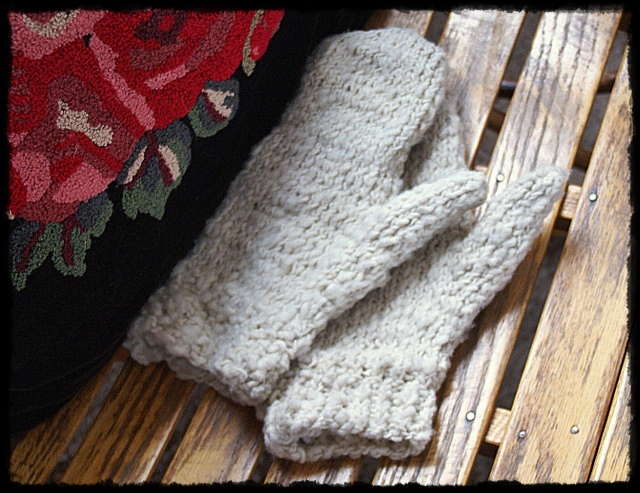 Above: Mittens that my farmgirl pal, Anita, made for me. She's knitting a pair for each farmgirl in our flock. Anita raised the sheep, washed, carded and spun the wool and then knitted our mittens. Lanolin, still in the wool, feels wonderful.
"Cream colored ponies and crisp apple strudel, door bells and sleigh bells and schnitzel with noodles, wild geese that fly with the moon on their wings … these are a few of my favorite things."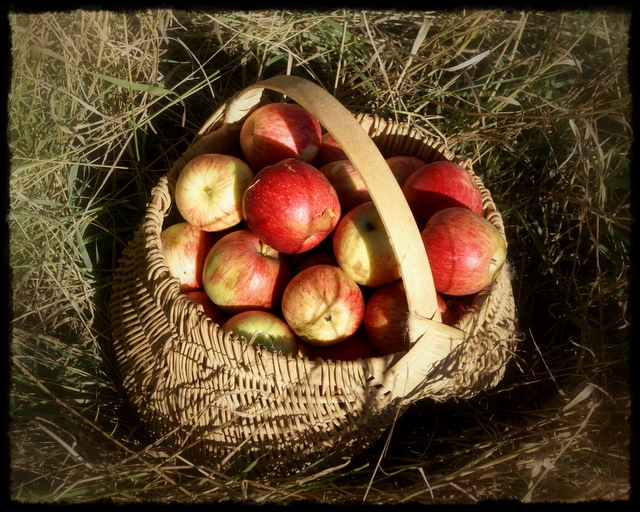 "Girls in white dresses with blue satin sashes, snowflakes that stay on my nose and eyelashes. Silver white winters that melt into Springs … these are a few of my favorite things."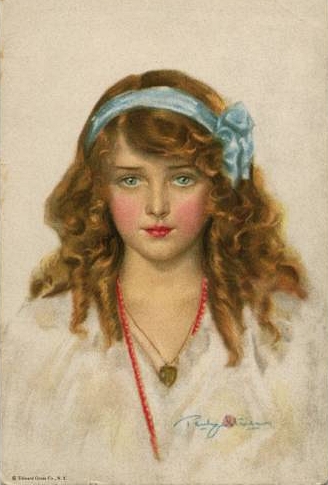 Satin ribbon of any color is a treat for both eye and hand. You can tie a length of it on or around so many things … a hat, a gift, wildflowers, a little girl's braid, a horse's forelock.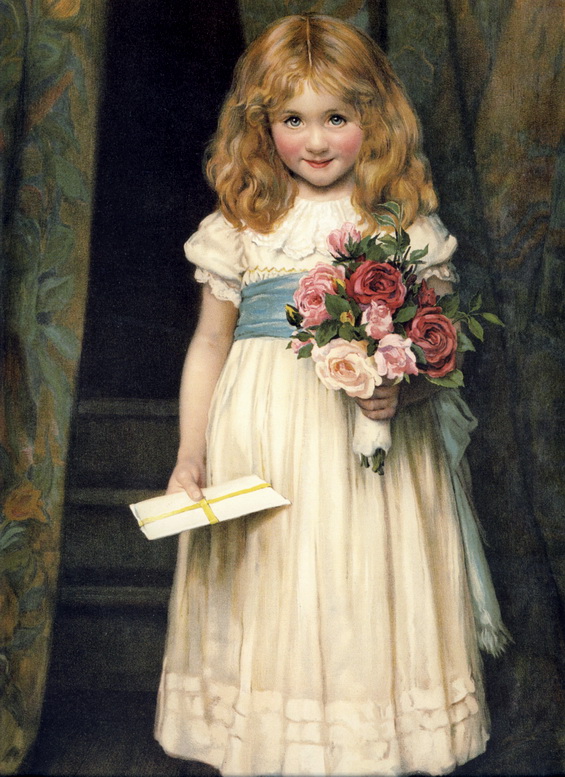 Another of my favorite songs, "Edelweiss", is in The Sound Of Music. It is a short, little song about tiny alpine flowers of white. It is also about patriotism. "Small and white, clean and bright, you look happy to meet me. Bless my homeland forever." Imagine yourself sitting on a mountain hillside covered with wildflowers. Suddenly, the only thing that seems small is you. Here, have a listen to these wonderful songs via YouTube …
Edelweiss:
My Favorite things:
Music. I do not play. I listen … a lot and the variety of music styles that I like is as wide as the plains we live on. But, to keep this article from getting way too long, let me just say that I lovelovelove guitar – Flamenco especially. Here is a link to my favorite performer, Jesse Cook – http://www.youtube.com/watch?v=Y6QinvxdkZA&feature=related – Tempest LIVE. Be prepared to be blown away!! I first heard Flamenco guitar in Madrid, Spain, at an open-air cafe when I was 15. If you can sit still while listening to this piece, there is something wrong with you!! :o)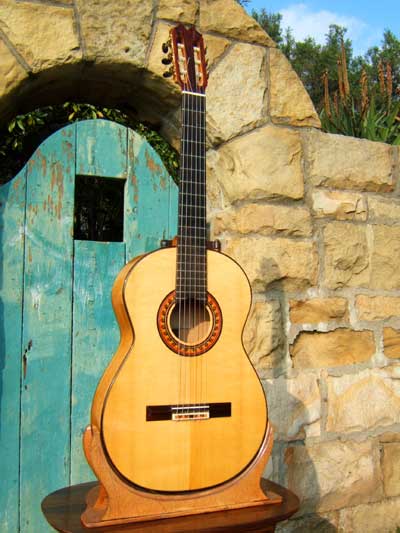 I have several favorite movies, but if you cornered me and insisted that I name my #1, it would be "The Singing Nun". The movie wasn't a "serious" film for movie critic types, but it was a box office hit with everyday people like me. The film also delivered a message, wrapped in the light of love for your fellow man. There is a new movie about her life also. I have not seen it.
Above: Images from the movie and of the "real" Sister Gabriel.
I first saw the film at our local theater when I was about eight. I often went to the Saturday matinees with my allowance in hand. A quarter paid for a ticket and a dime was enough for a carton of popcorn.
Prior to seeing The Singing Nun, I didn't have a favorite musical instrument. I did afterward. A love for the guitar stayed with me. I cried in the movie many times, most often because I was so moved by the melodies and the words sung by Debbie Reynolds. She played the "real life" nun, Sister Ann Luc Gabrielle (Jeannine Deckers). Every song in the movie is a diamond. Sister Gabrielle's life as a convent nun was made into a story for the silver screen and it was a HUGE box office hit. I just ordered it at Amazon — can't wait to watch it again.
"When words fail, the guitar speaks."
–George Szell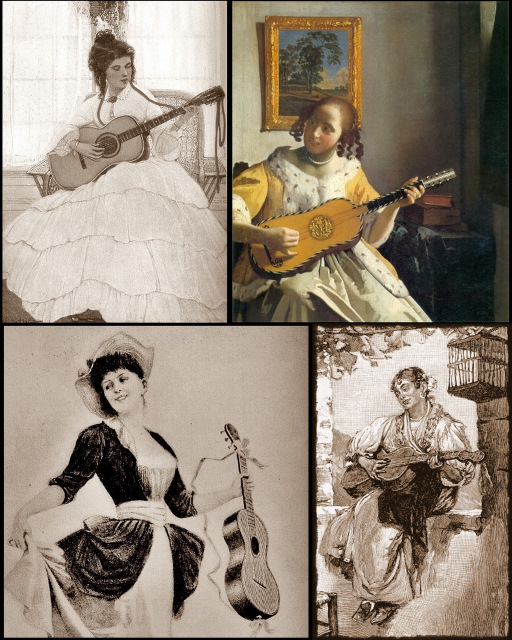 Sister Gabrielle named her guitar, "Sister Adele". The name, Adele, means noble and sweet. Adele seemed to possess the spark of Life and "she" was without a doubt a musical outlet for the divine language of love. Sister Gabrielle and Sister Adele made music that could only have come from Heaven. The human heart was the target and each song hit it's mark. So joyful, so full of light. No underlying doctrinal contention, no religious politics … just plain-spoken pure love set to music that you could tap your foot to. Sister Gabrielle was nicknamed Sister Smile ("Soeur Sourire"). Her joy was real and infectious and it covered the globe like sunlight passes over the earth to make morning. In 1963, she became an international sensation and even put an ear-to-ear smile on Ed Sullivan's face. She is best known for the song, "Dominique" which was #1 on the music charts in the U.S. and in the hearts of millions worldwide. Who'd have thunk that a worldwide hit would be credited to a Belgian nun??!!
Via YouTube, here are some of Sister Gabrielle's song video clips from the 1st movie; "Tous Le Chemis" features the real Sister Gabrielle and there are many photos of her; the last link is a promo clip for the NEW movie. It is said to be a more realistic account of her life.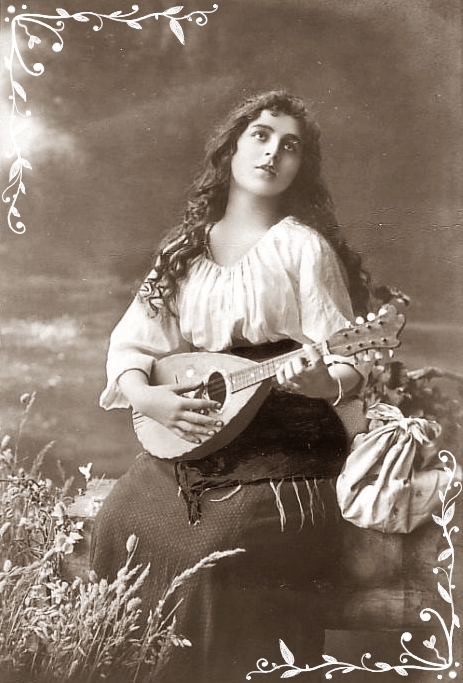 I struggled with where to go next with this article. I really wanted to end here on a "warm fuzzy" note. But, right next to good things in life, shadows fall. Sadly, Sister Gabrielle's later life was troubled. She left her life as a Dominican nun and returned to being Jeannine Deckers. At age 52, she committed suicide. Hard to grasp that a person so filled with light and joy could have lost her way. Tears streamed down my cheeks as I listened again to Far Beyond The Stars … after I learned about the way her life ended. In the hereafter, I hope Jeannine found the peace that eluded her in life and that she and Adele are together … joyful and singing.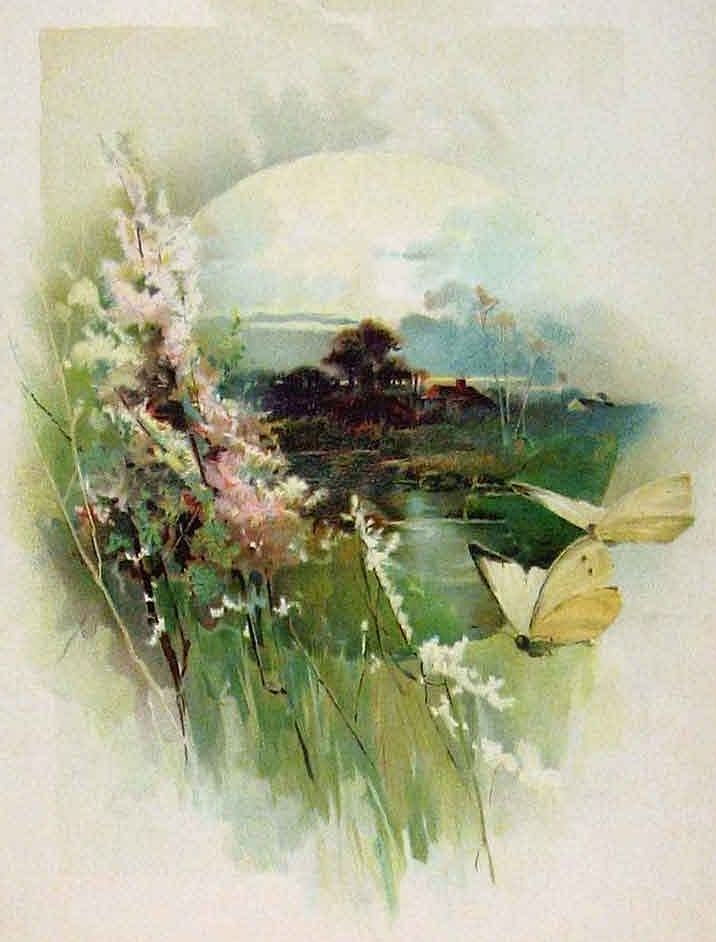 Reading about Jeannine's tragic end reminded me that peace can be lost more easily than we think. Under certain circumstances, the grasp we have on a steadfast "knowing" where we're to go can loosen and our strength fades. People can lose their lives in an instant, but they don't lose their way in a moment. It happens gradually, making it all the more important to keep your lamp light burning and watch where you're going. Shepherdess, Guard your heart, spirit and mind.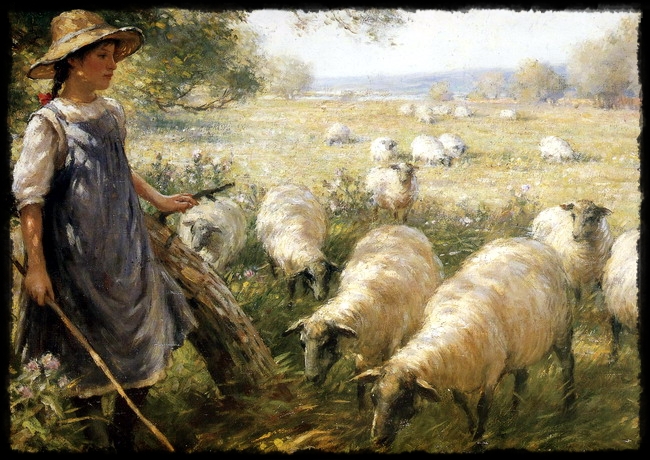 One of my favorite columns in the MaryJanesFarm magazine is "Here For Life". Make certain that where you are "for life" is where you truly need to be. Once there, send your roots down deep so that you can withstand drought, uncertainty, heartbreak and storms. The slippery slope has many faces. I knew several before I found my place "for life". When needed, I go to a quaint, country cottage within.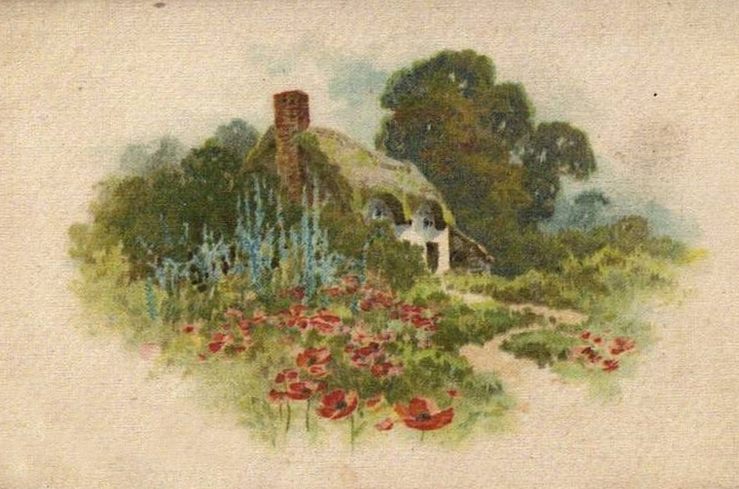 Do good, stay the course. Be Adele … noble and sweet, forever Adele.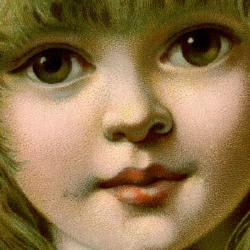 Below are parts of the song that Sister Gabriel/Jeanine Deckers wrote about her favorite possession, her beloved guitar.
Here is my guitar from Barcelona
Full of the soul of ancient Spain
Born of a tree in Catalonia
And of that mainly rainy plain
You'll like her form, gracious and slender
The sunny color of her skin.
You'll love her voice, mellow and tender
Her fiery beat will make you spin
I well remember when I met her
Hung in a showcase upside down
Right then and there I had to get her
From that old shop in Brussels town
Sister Adele shall be her name
One shiny day I heard God's calling
Oh yes, my Lord if You say so!
I packed my bags without much stalling
Took my guitar and said, Let's go!
Ever since then through every weather
Sister Adele stays at my side
Day in, day out, we sing together
Praising the Lord far and wide.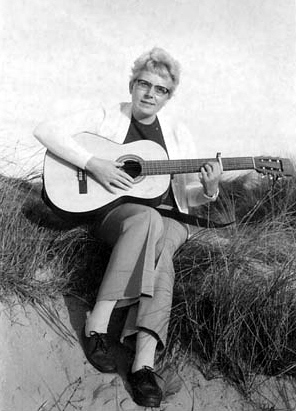 Jeannine Deckers 1933-1985