2013 was my first calendar year living on a farm. Whew!
I ended the year feeling rather overwhelmed. Both my husband and I lost friends at the end of the year and it put us in a contemplative mood. (another way to say "in a funk")
Man, we've got so far to go…
And then I started looking back at the photographs I took this past year.
And that made me realize that
Man, we've come so far…
2013
on the Farm
January
Cold Weather gave us
Eye candy out of our window.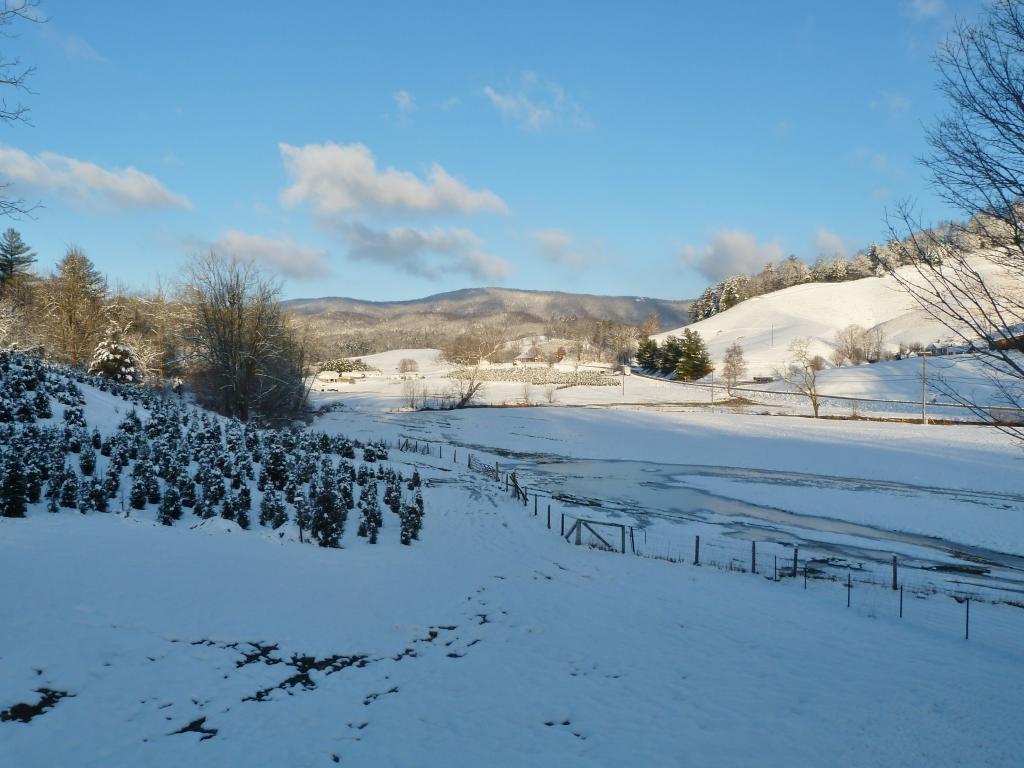 We played ON ice IN the pasture.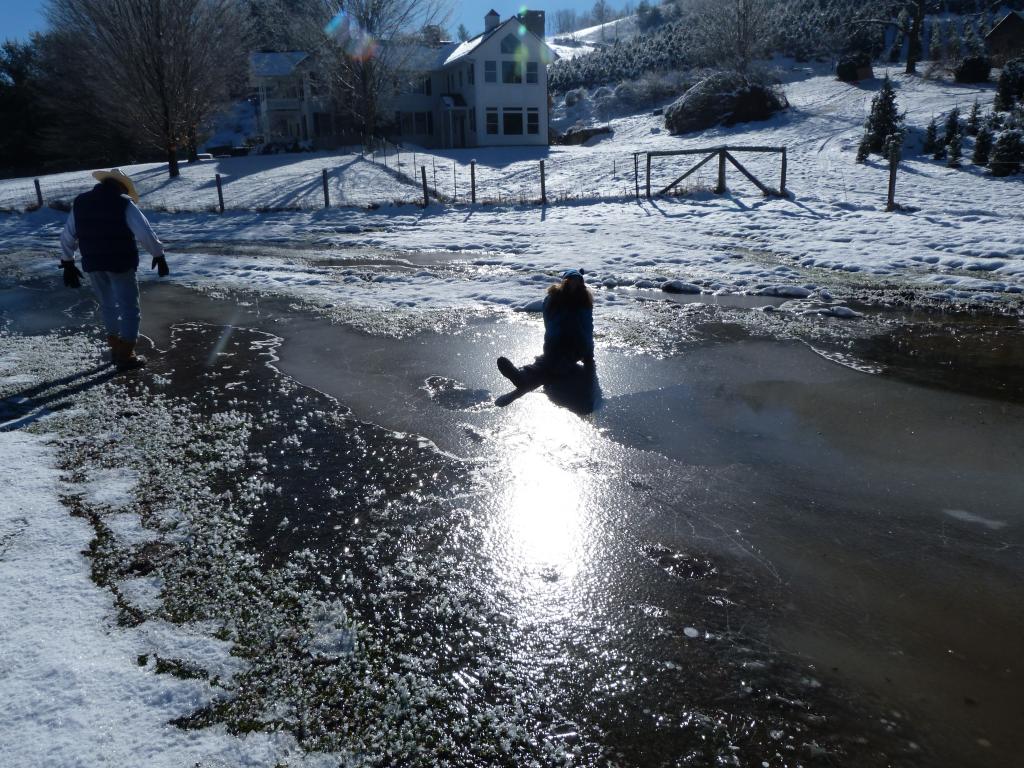 And made cute signs for the yard.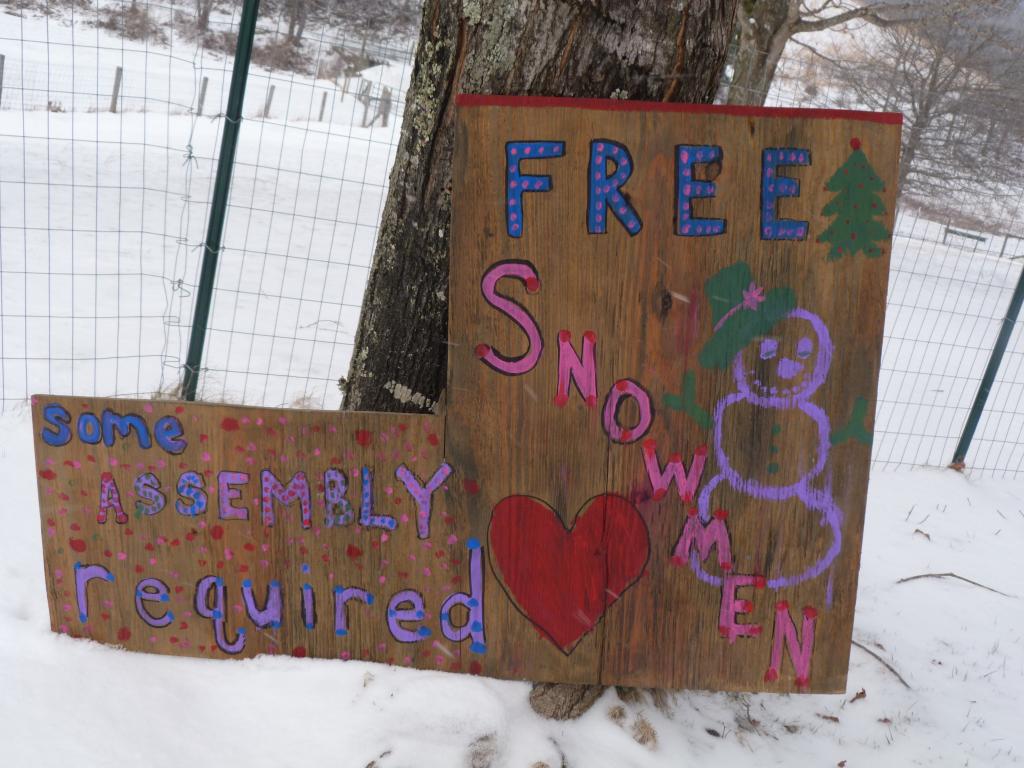 And my City Cowboy and I celebrated our 22nd Wedding Anniversary.
I think he might be showing me how much he loves me here.
Or maybe he's singing me a song.
"I'm gonna love your forever, forever and ever, a-a-a-men."
(We celebrated our 23rd just a few days ago. I'm so lucky! Love being married to him!)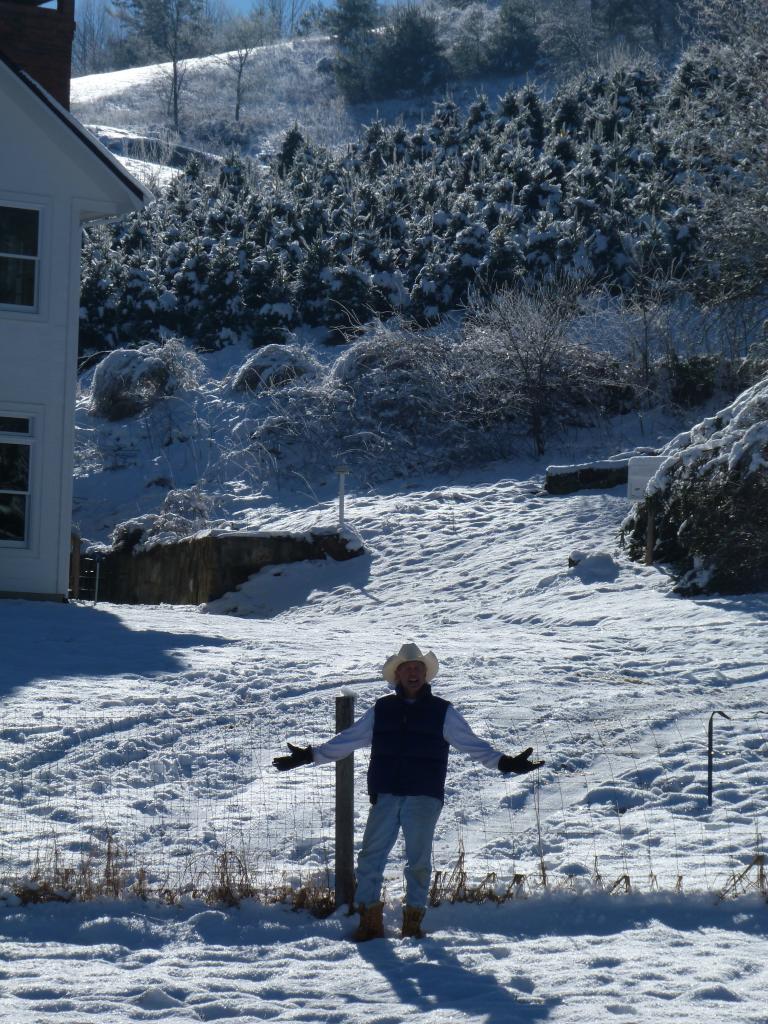 February
A new horse was delivered in the old-fashioned way.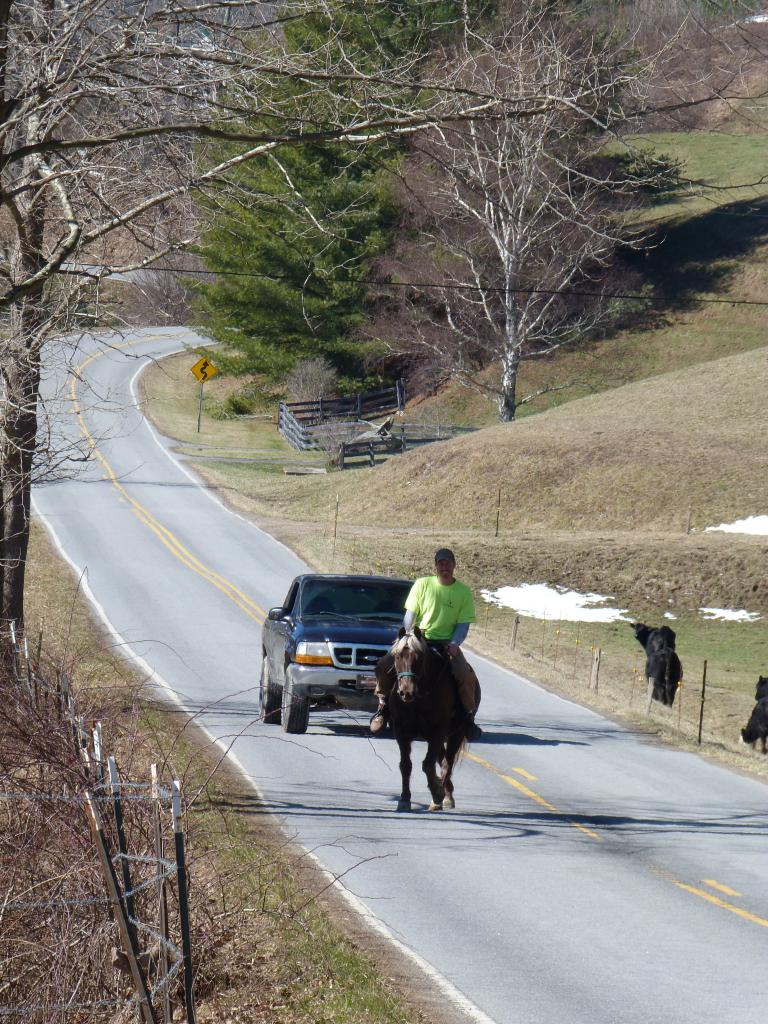 Master Magical Merlin, the great white horse who stole my heart and is my SOUL-HORSE-FOR-LIFE, quickly accepted  the new guy into his herd. We named him "Snickers." (Which, by the way, is my favorite candy bar.)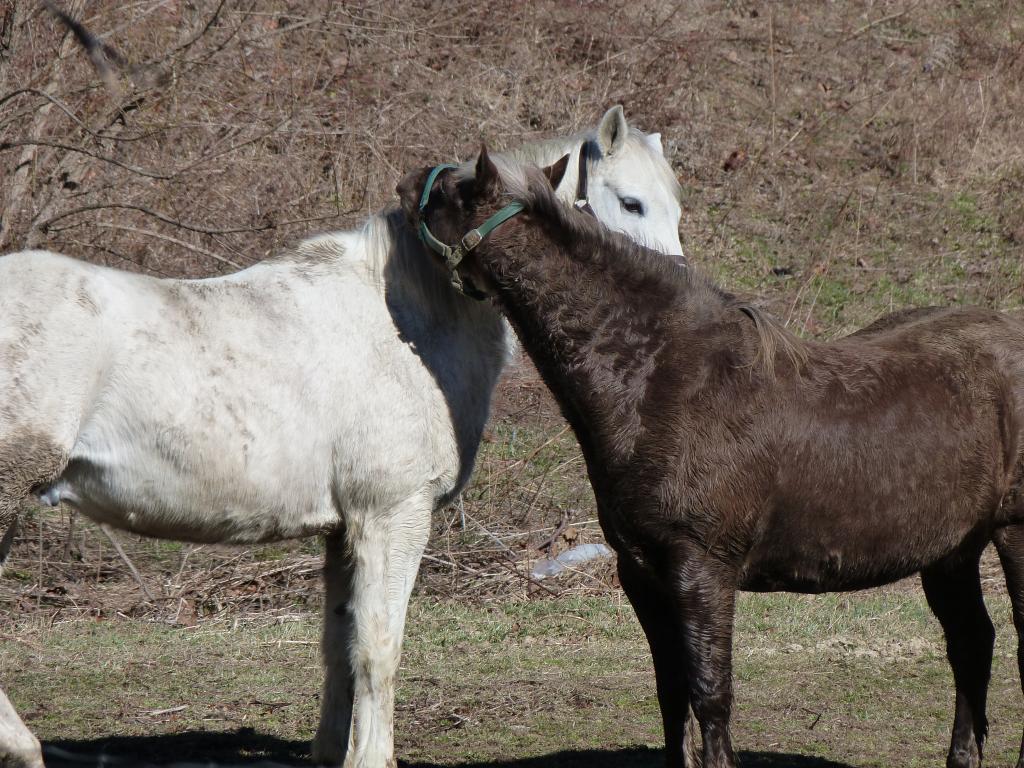 You scratch my back, I'll scratch yours.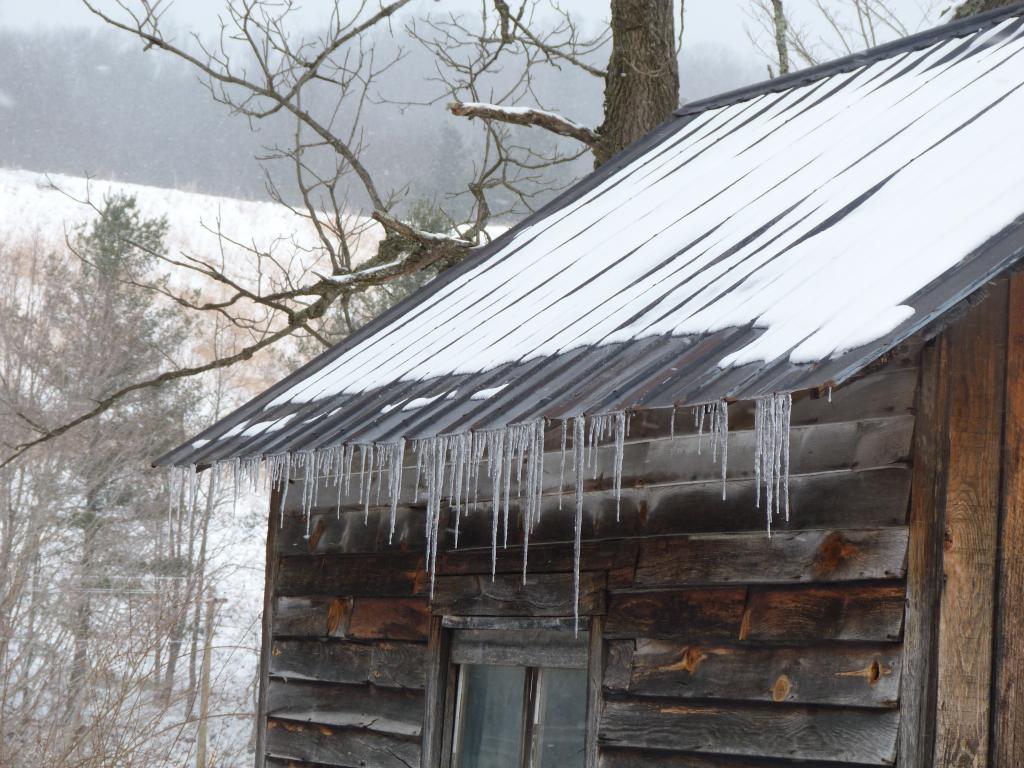 More eye candy as the Old Wash House is decorated by winter weather.
(The Old Wash House is eventually going to be my studio, I'm sure of it.)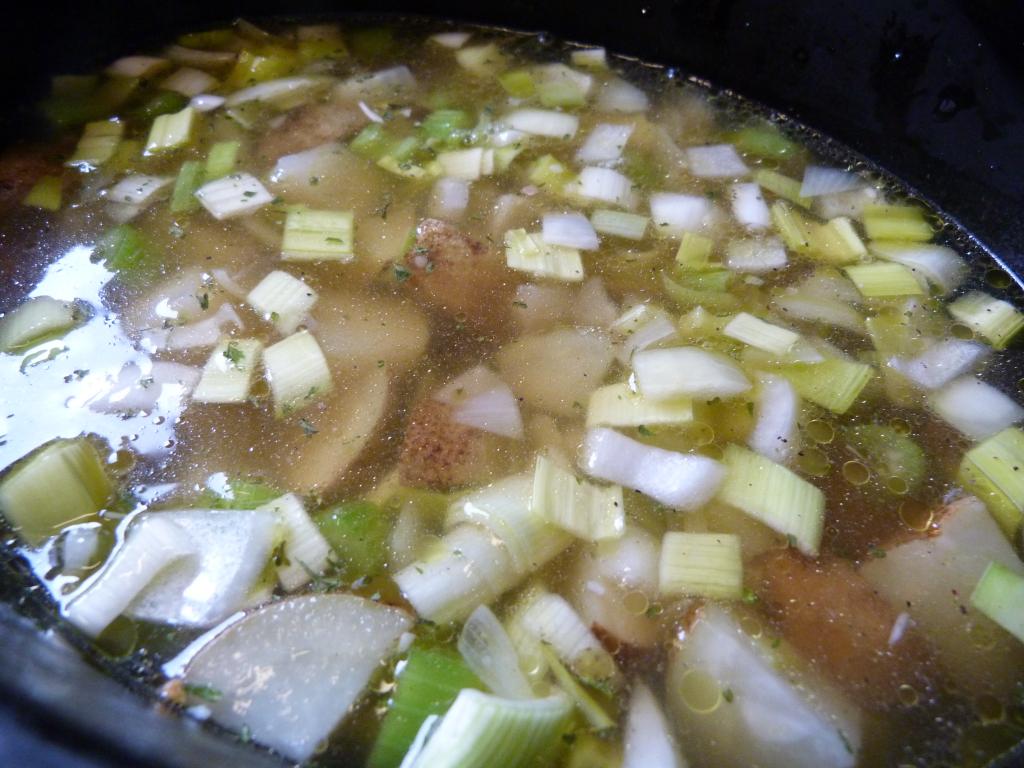 And we ate some kind of soup every day.
EVERY day. Without fail.
As the cold weather came to an end, my daughter begged me to make something other than soup. Whole food. Solid food. Food you can eat with a fork.
March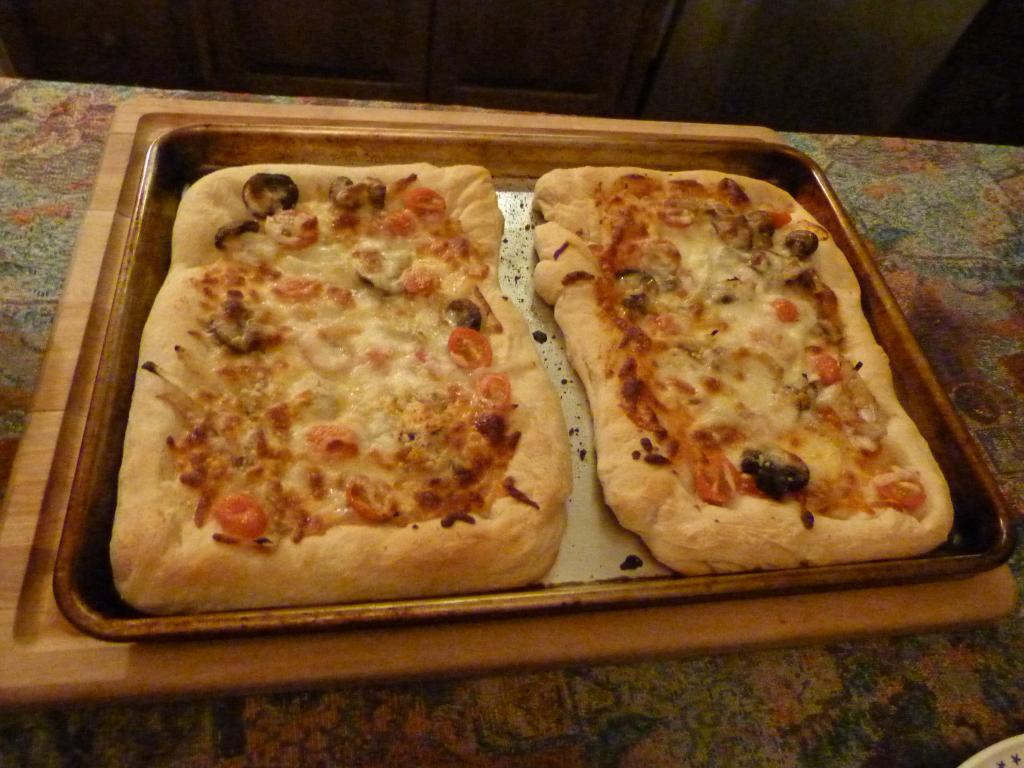 And so began the tradition of Friday night home-made pizzas. We have mastered them now, months later.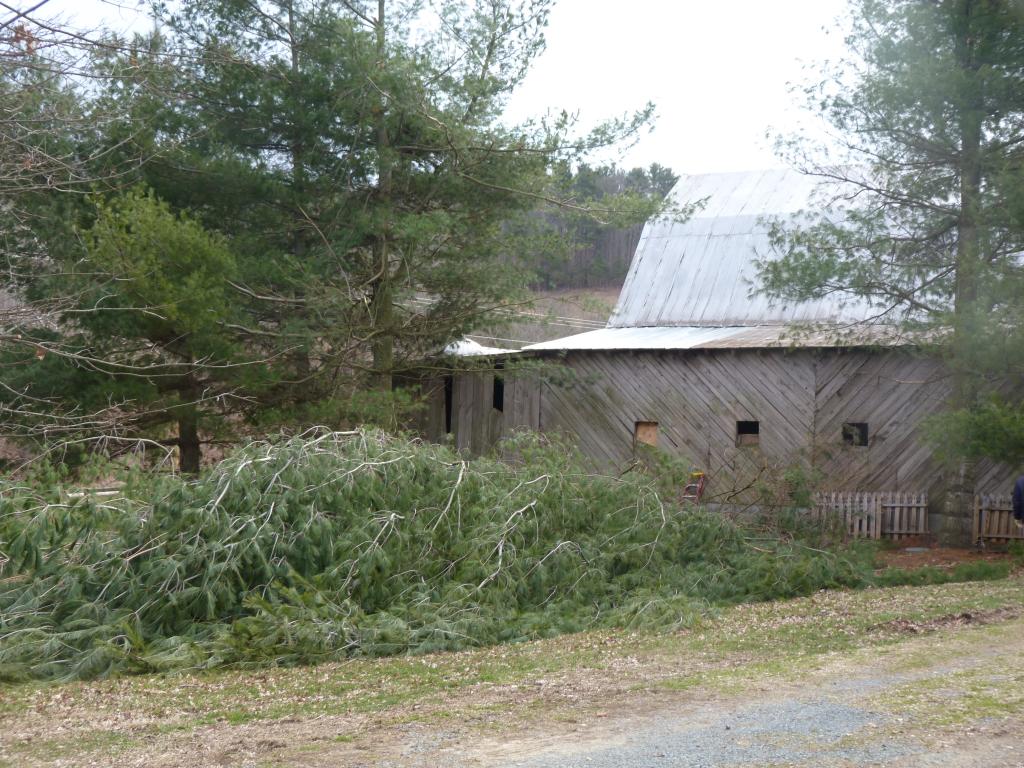 And ALSO SO BEGAN the barn project  for the 1900 Dairy~Tobacco Barn on our farm.
It started with taking down the dozen white pine trees that threatened to fall on the barn.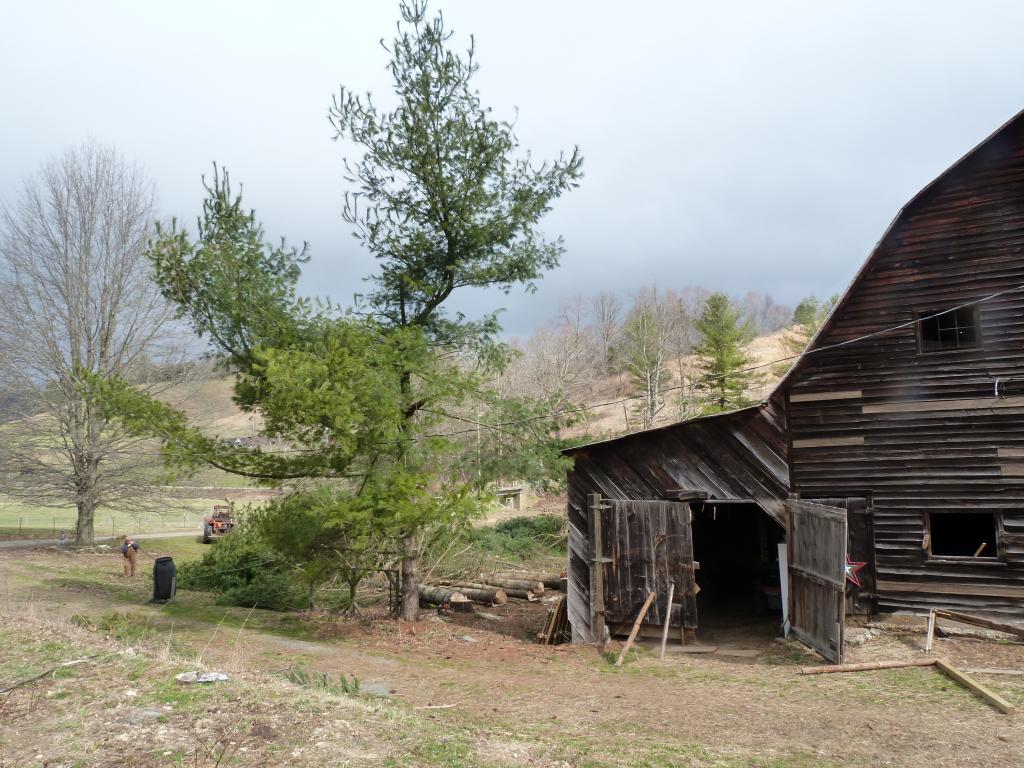 The last tree standing, right before it hits the ground.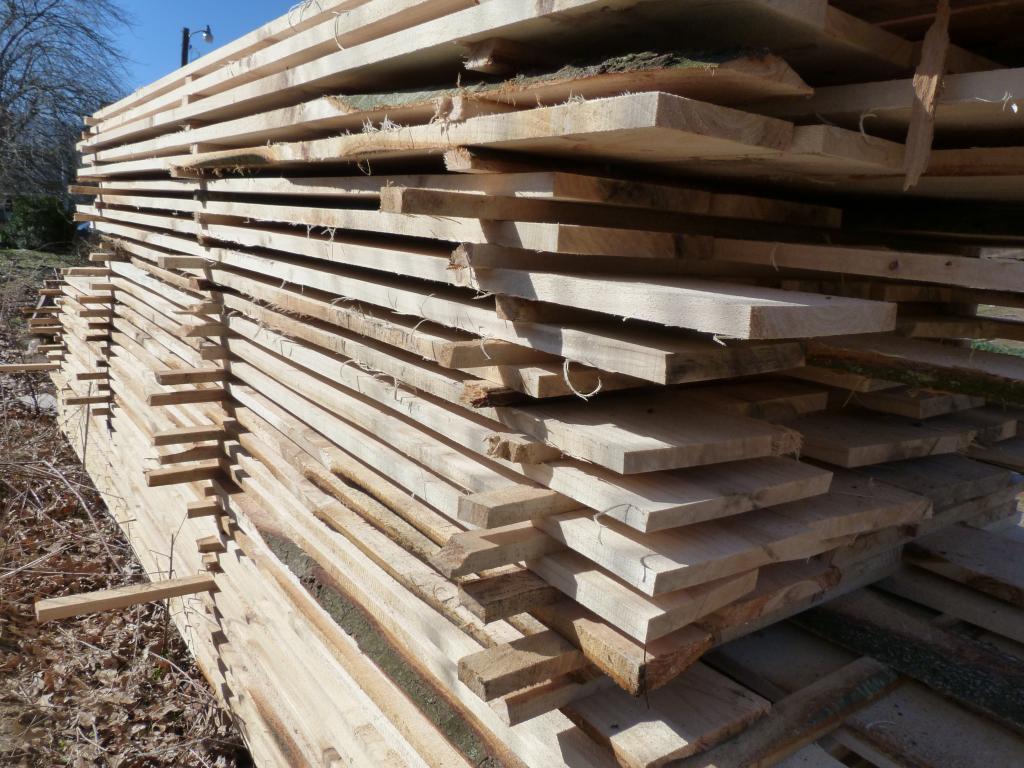 The trees were milled into lumber that will eventually be used as flooring in our kitchen.
April
April brought green to the farm again.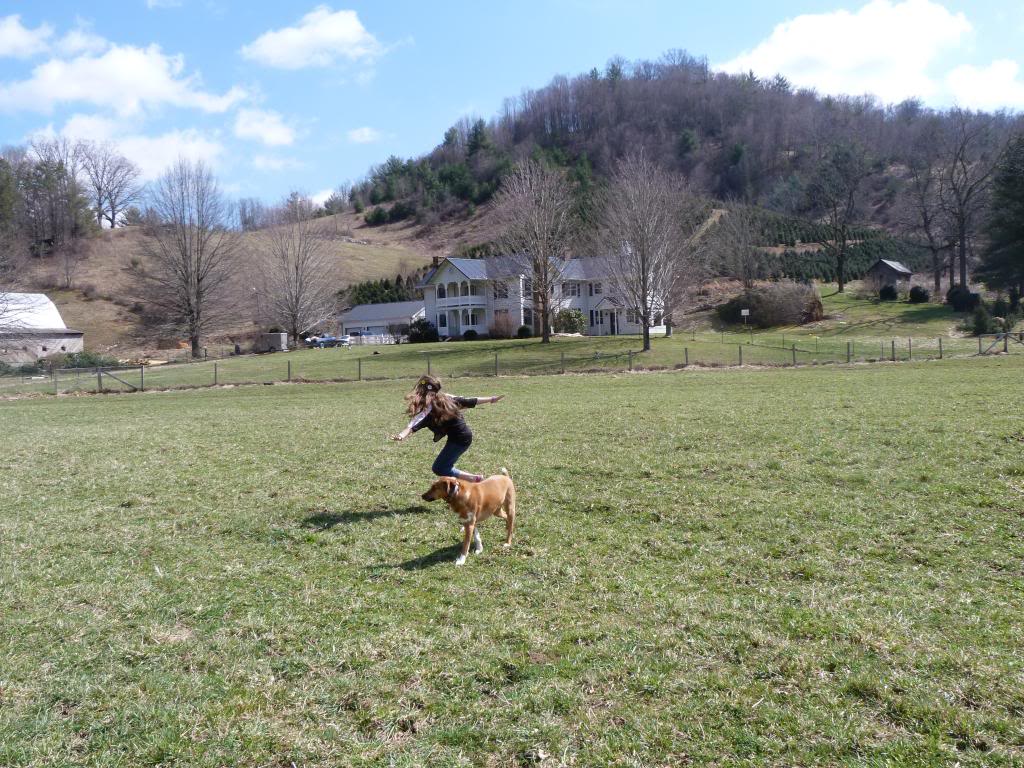 And playing outside.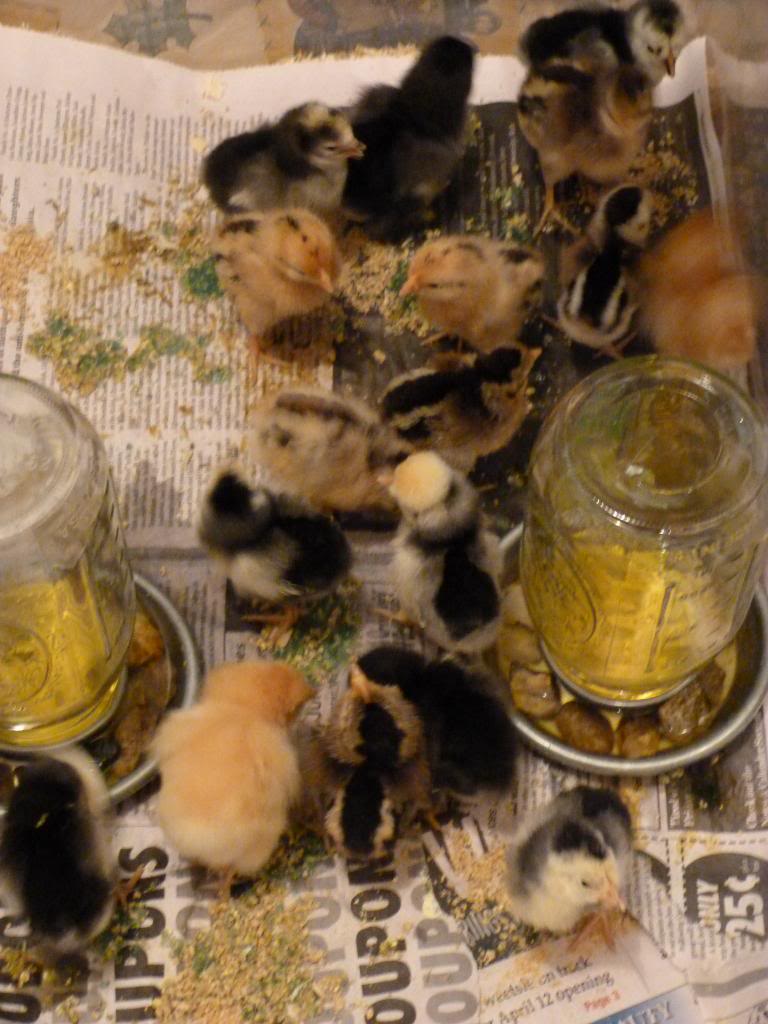 And 17 baby chicks delivered from Iowa to the local Post Office.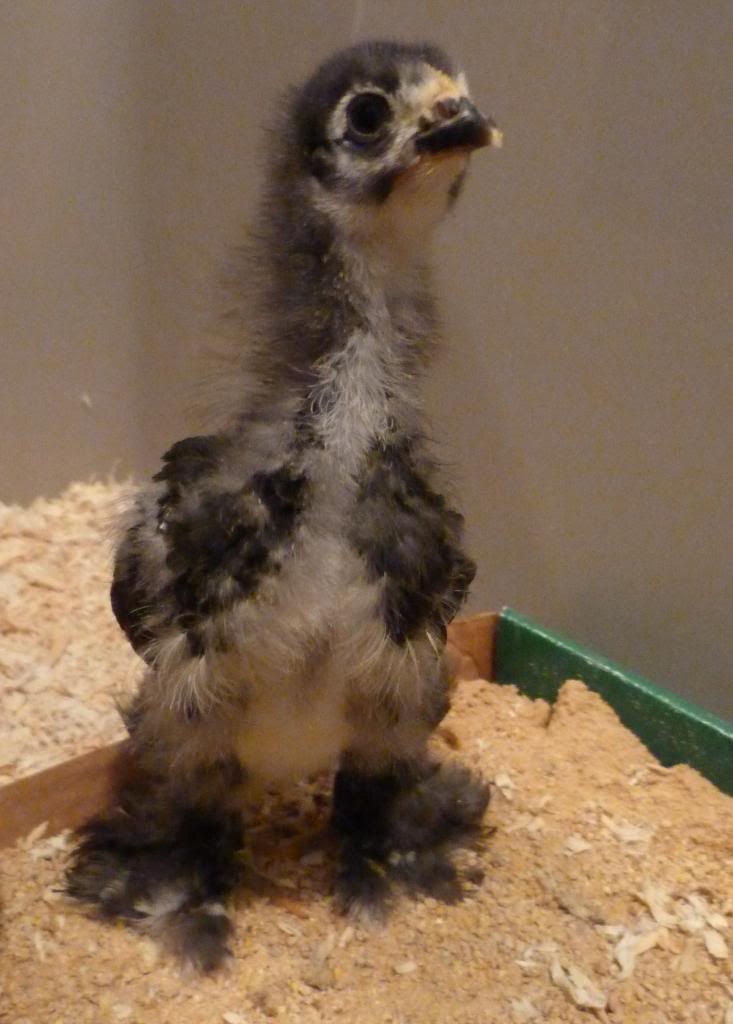 One of which my daughter announced, "It's a boy!"
"No," I insisted, "we ordered all hens, girls. Not a boy in the bunch."
May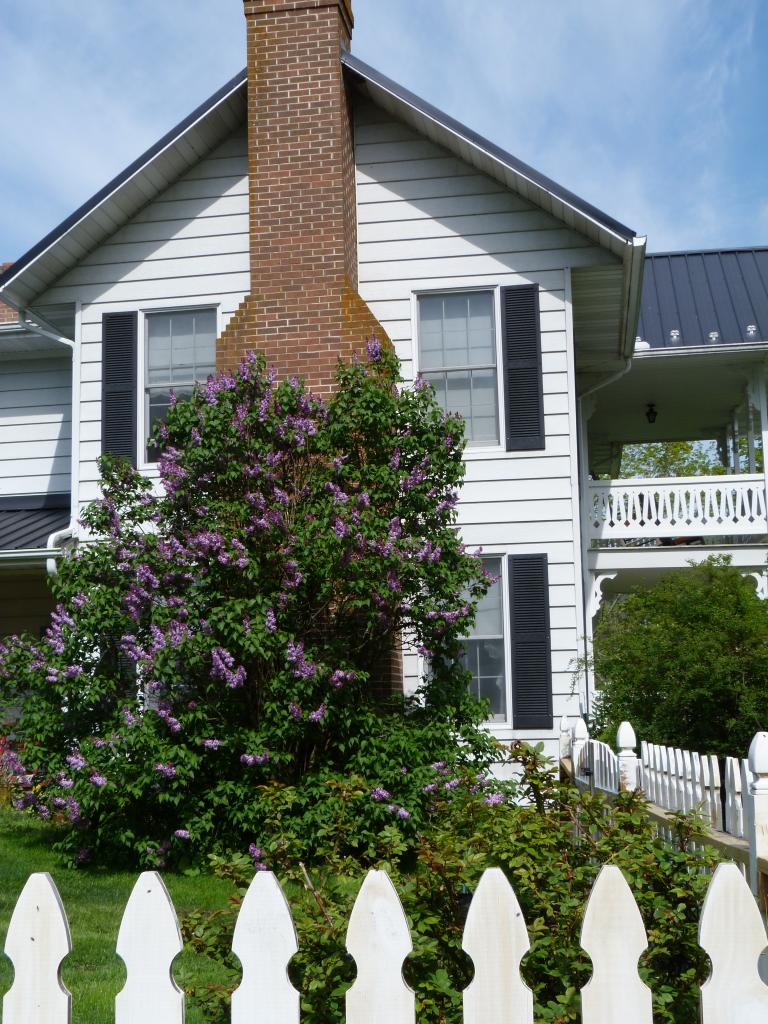 For my 50th birthday, this lilac bush popped into full, sweet intoxicating bloom.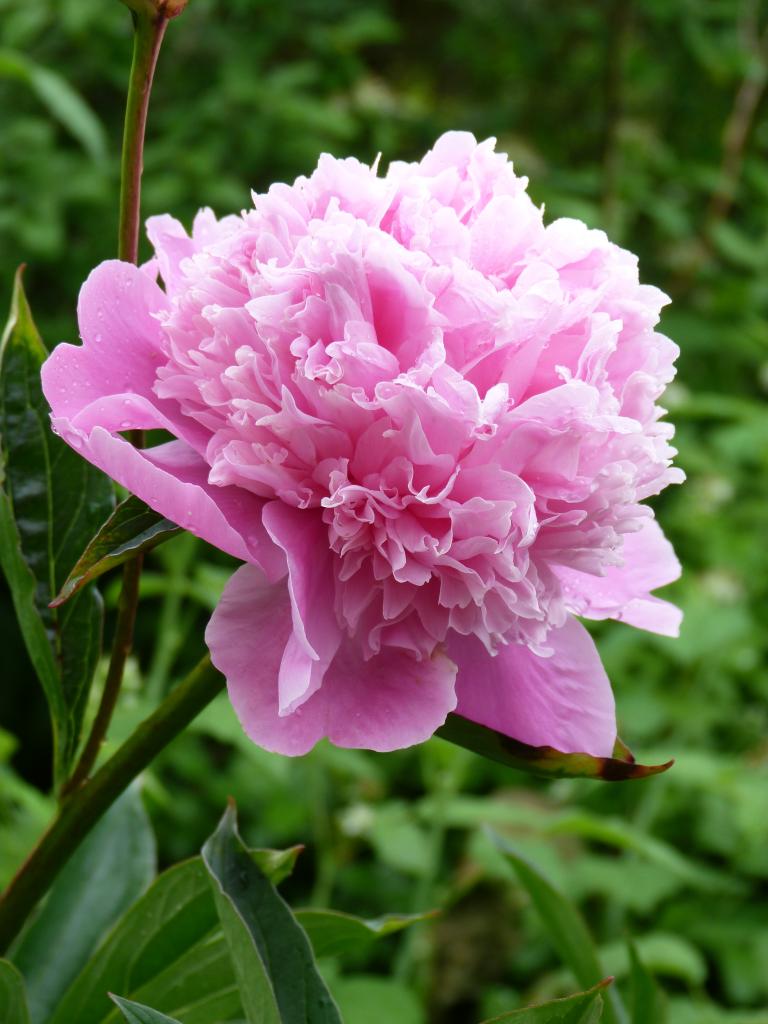 And then a row of old fashioned peonies showed their loveliness.
I wondered and day-dreamed about the person who, years ago, planted these beautiful flowers.
It was an exciting month as beautiful flowers surprised us almost daily, popping up all over the long-neglected grounds.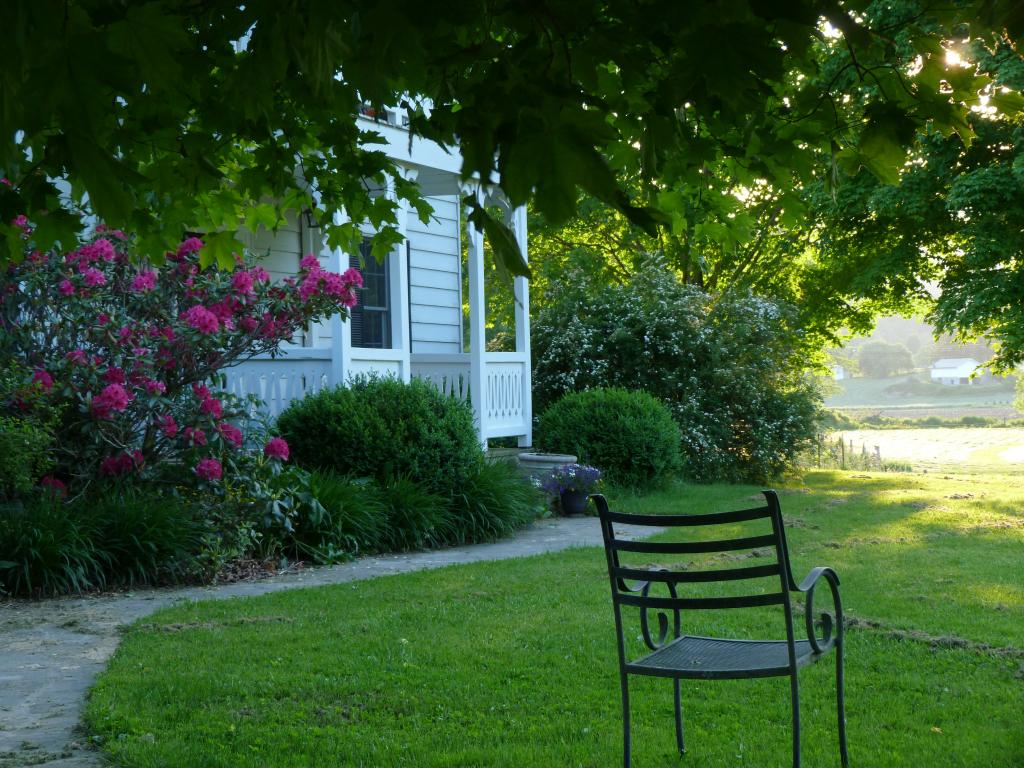 I put a chair under the big maple tree and SAT IN IT. Ha! But not for long.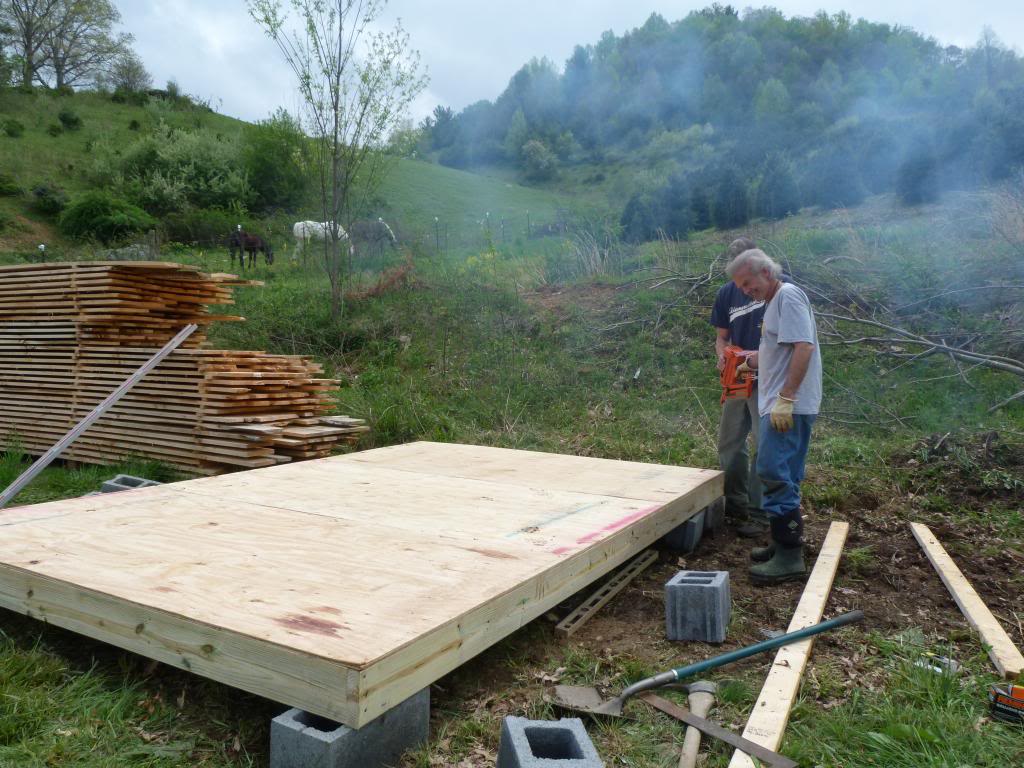 The chicken house project was begun.
June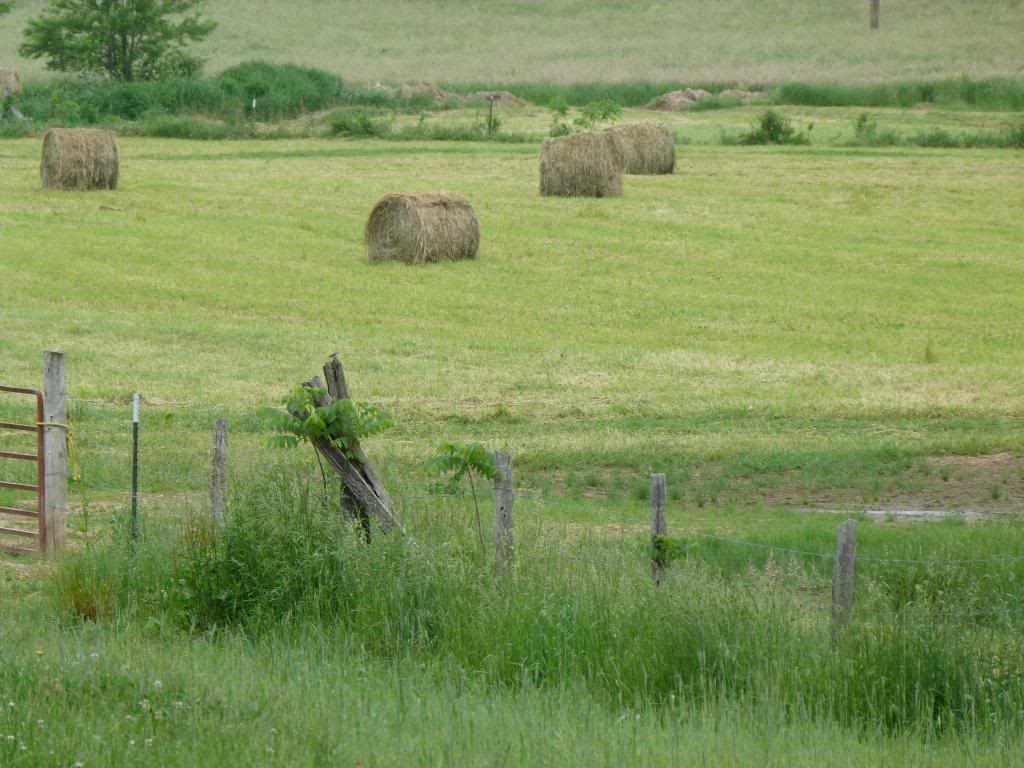 The "first cutting" of hay is accomplished.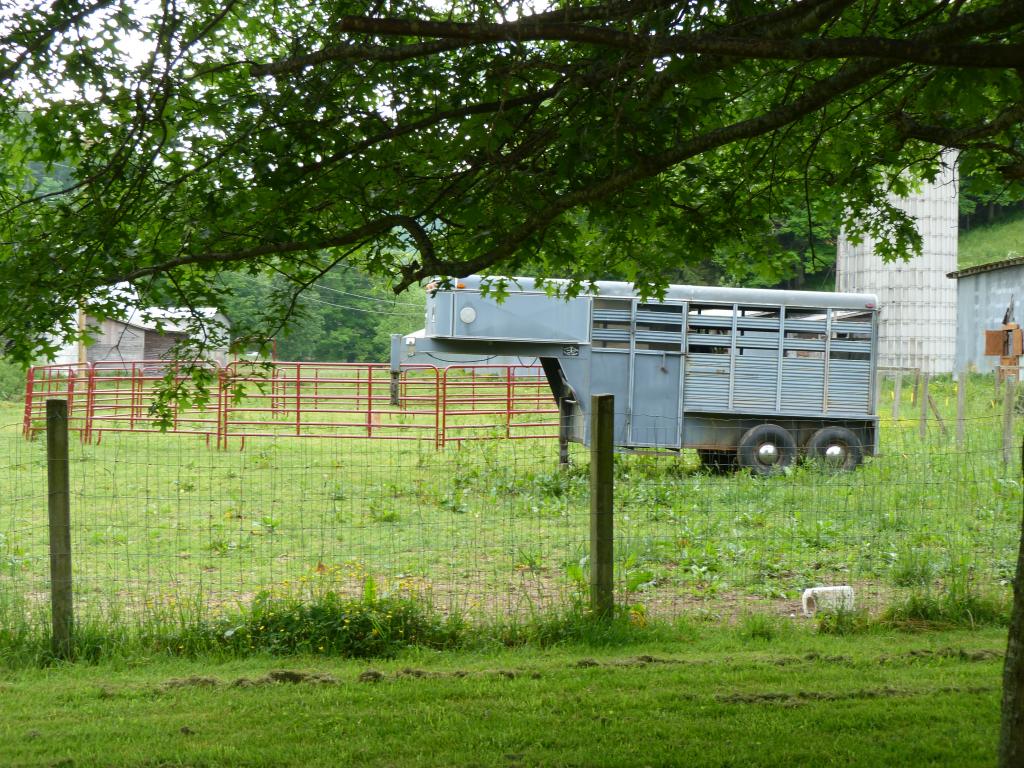 And I buy a horse trailer from a neighbor down the street because I have this BIG CRAZY dream about taking my BIG CRAZY soul-horse-for-life out and about on trail rides.
(a dream that continues to be just a dream)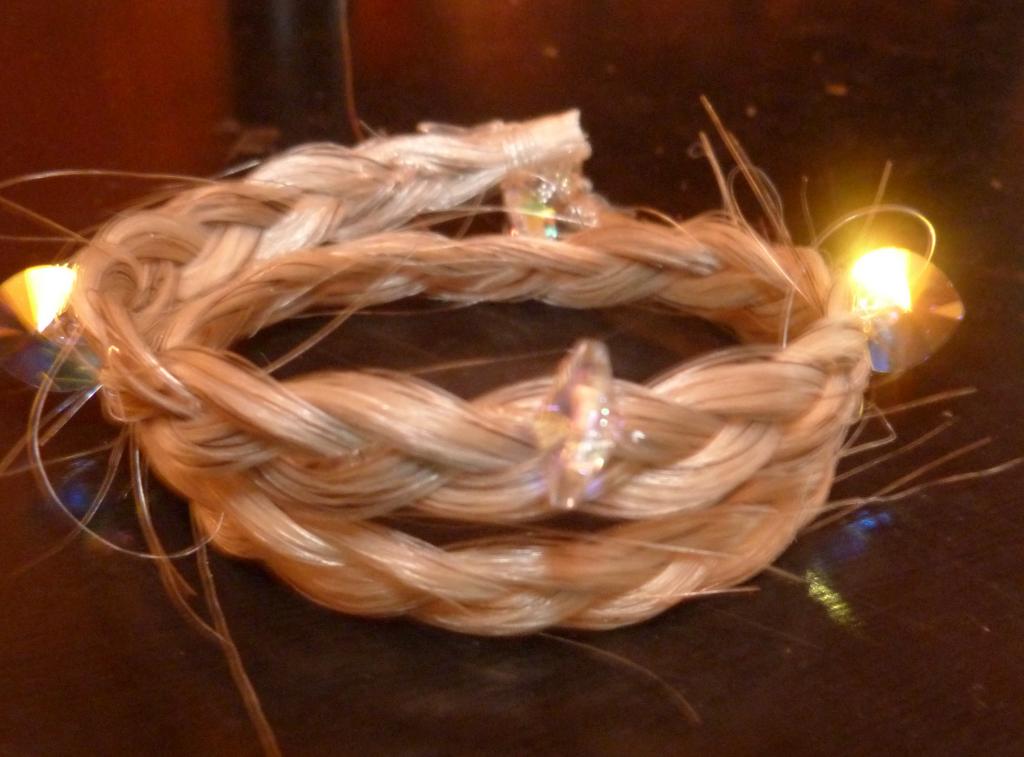 So my Soul-Horse-For-Life, Master Magical Merlin,goes off to summer camp to learn to be a beginner's horse. Since, you know, I'm a beginner. And well, he's not a beginner's horse. I made this bracelet out of his tail hair. I miss him like you wouldn't believe while he's gone. That's the way it is when you have a Soul-Horse-For-Life.
July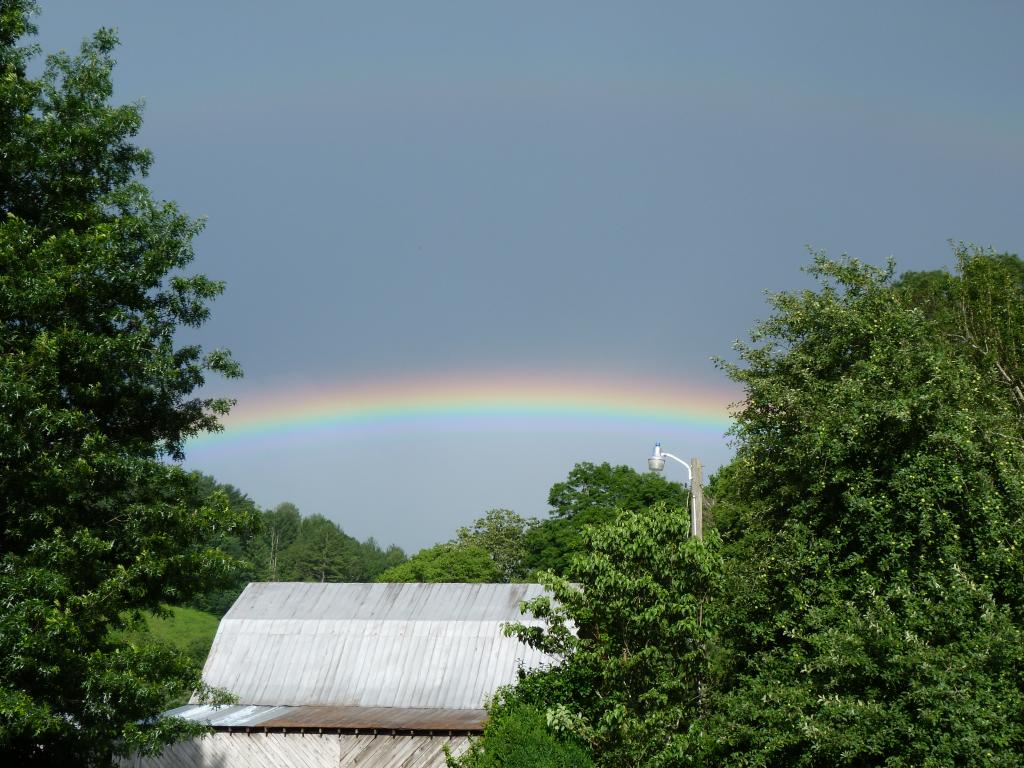 This Rainbow over the Old Tobacco~Dairy barn delighted us on a hot summer's evening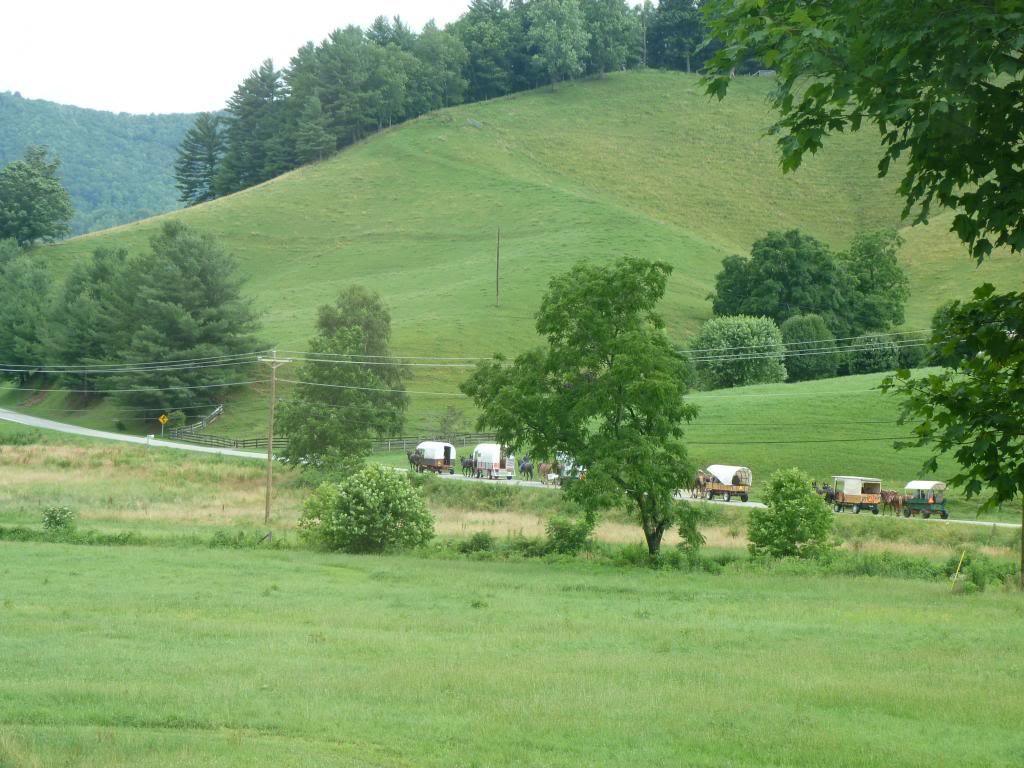 A Wagon train goes down the road in front of the house. We see this sight often in the summer. How cool is that?!?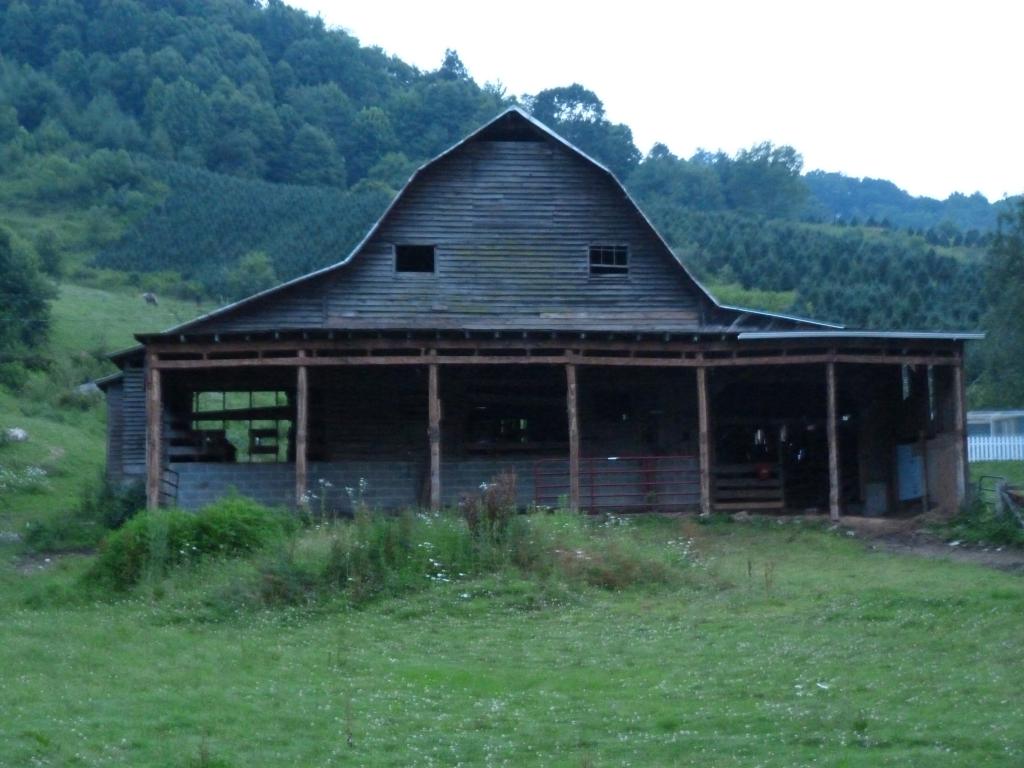 And we are making progress on the Old Dairy-Tobacco Barn.
It looks better when we got the icky metal pulled off the front of it.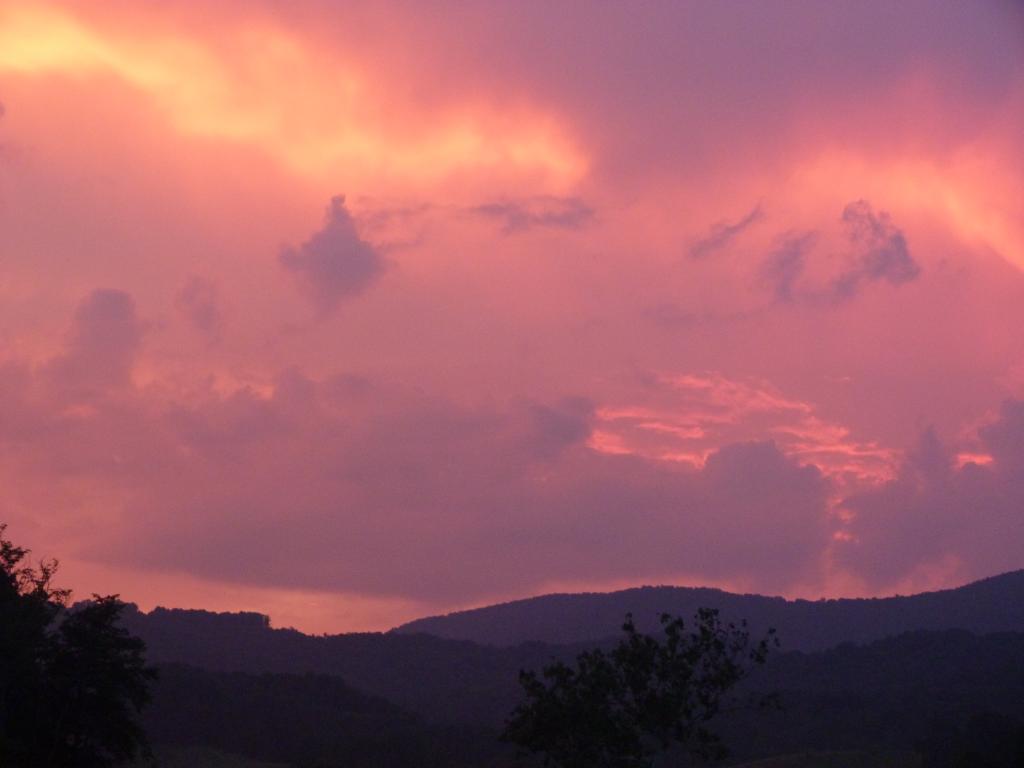 The day my Soul-Horse-For-Life comes back home, we are blessed with this amazing sunset.
His white fur was tinged in pink in this light.
I cried.
He was home.
August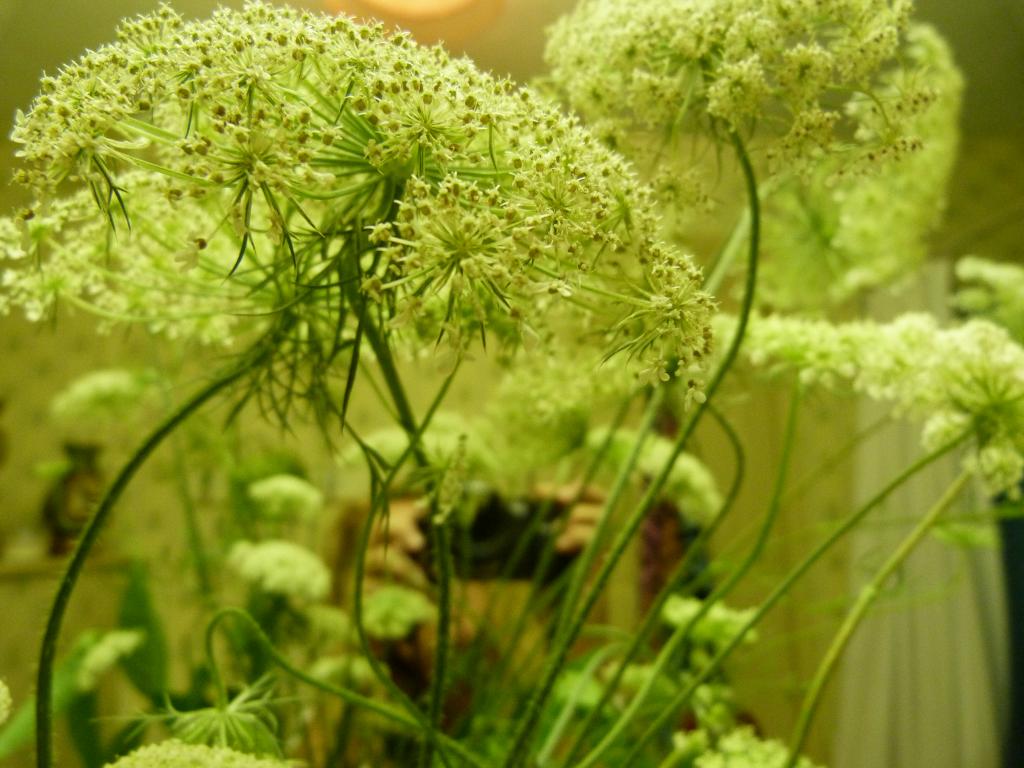 Self portrait among the wild Queen Anne's Lace. This stuff grows wild all over the farm.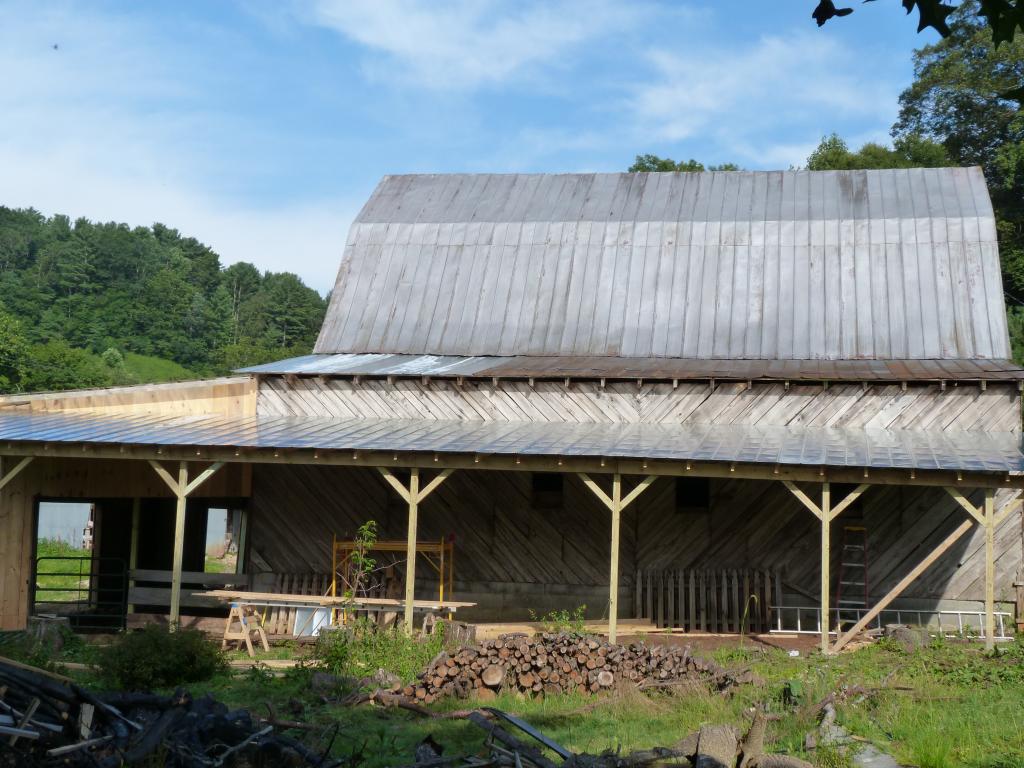 The barn project moves right along, with the addition of a drive-under lean-to.
Hmmm, what shall I park under there?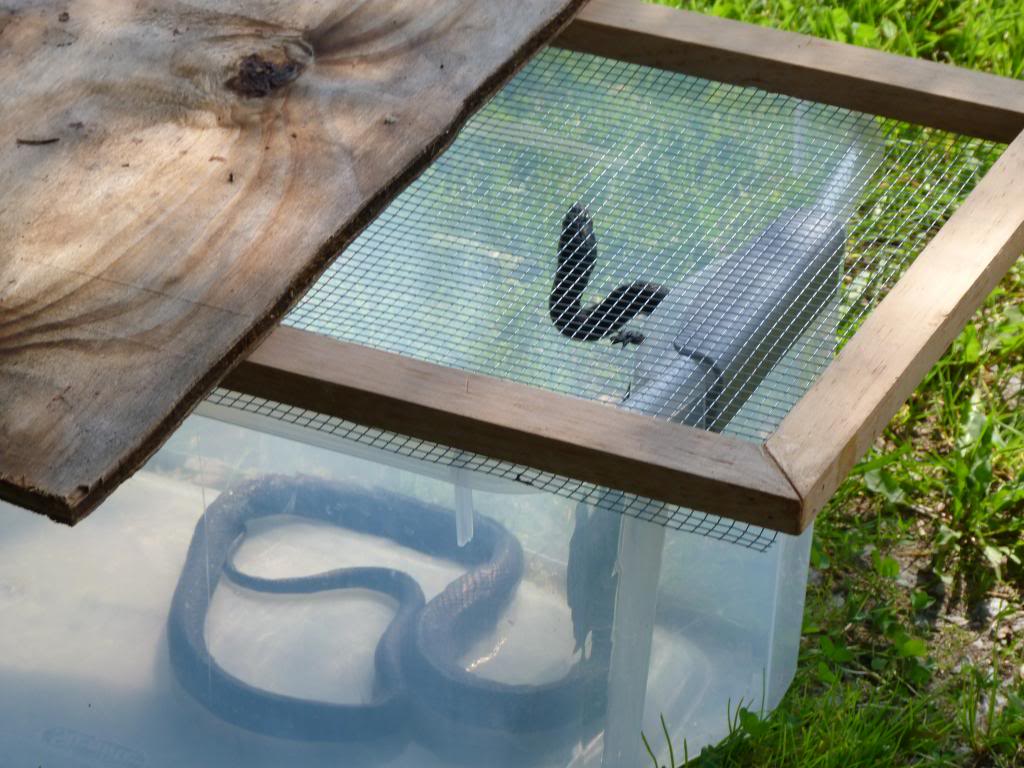 Then the Barn Project stalls as we find it is invested (hahaha, funny type-O! the barn is INFESTED with snakes, not INVESTED with them) with black snakes. We work to peacefully remove them.
"They are your friends," we are repeatedly told.
"They are not MY friends," I repeatedly answer.
I accidentally pick one up and put it in my arms. When it moves I fling it and I fall hard to the ground.
I am injured. (I still have neck pain. Can you believe that? Dang snake gave me whiplash.)
September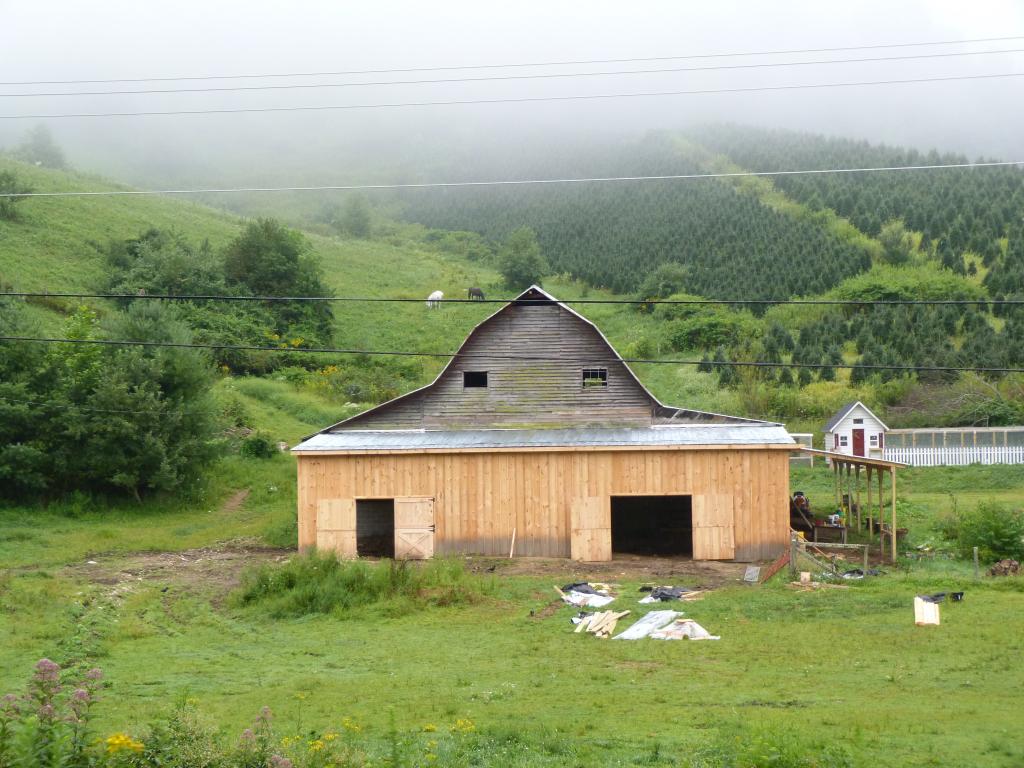 Barn project moves forward as we put a new front on the lower portion where the metal had been. This is the horse area.
Also, the chicken house and run is FINALLY looking mighty cute, as you can see behind the barn.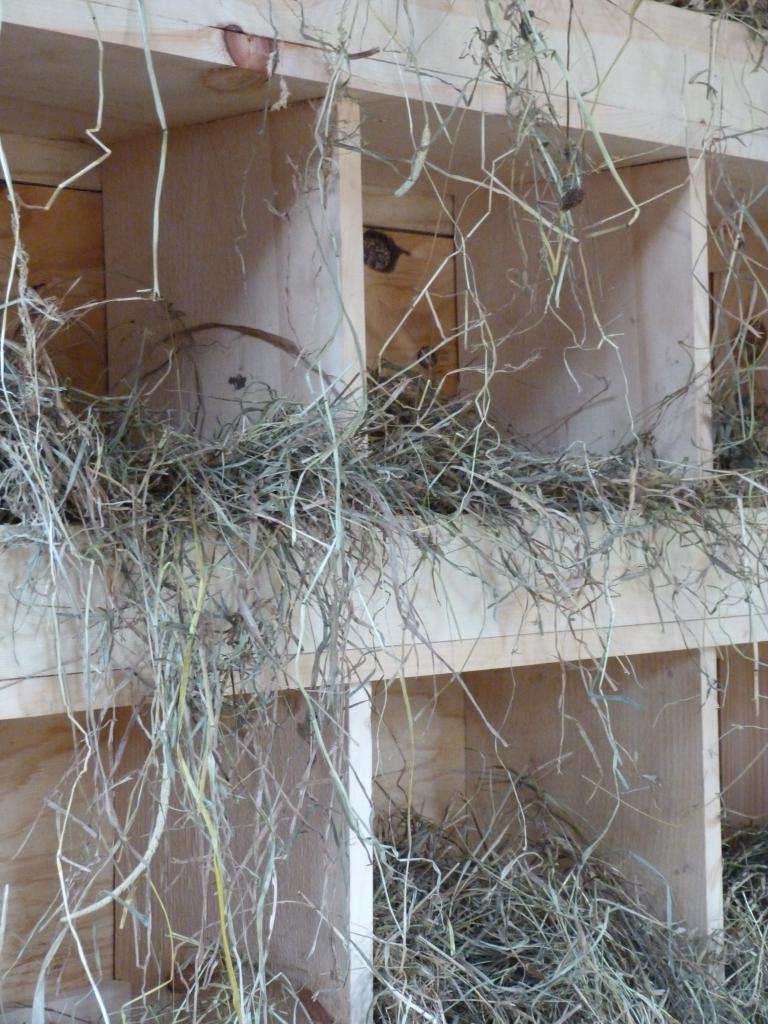 We build nest boxes in joyful anticipation of our hens laying eggs.
One day, one day….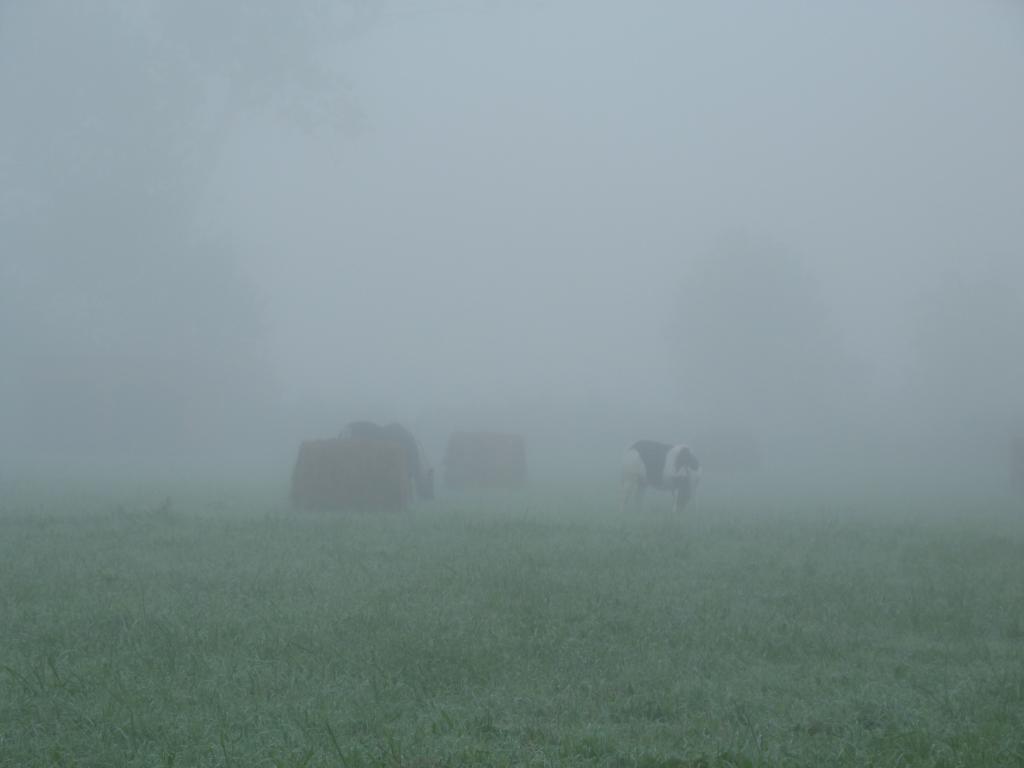 Yep, that's another new horse in our pasture in the thick autumn morning fog. A paint pony-miniature (dad was a pony, mom was a miniature horse) we named "Banjo."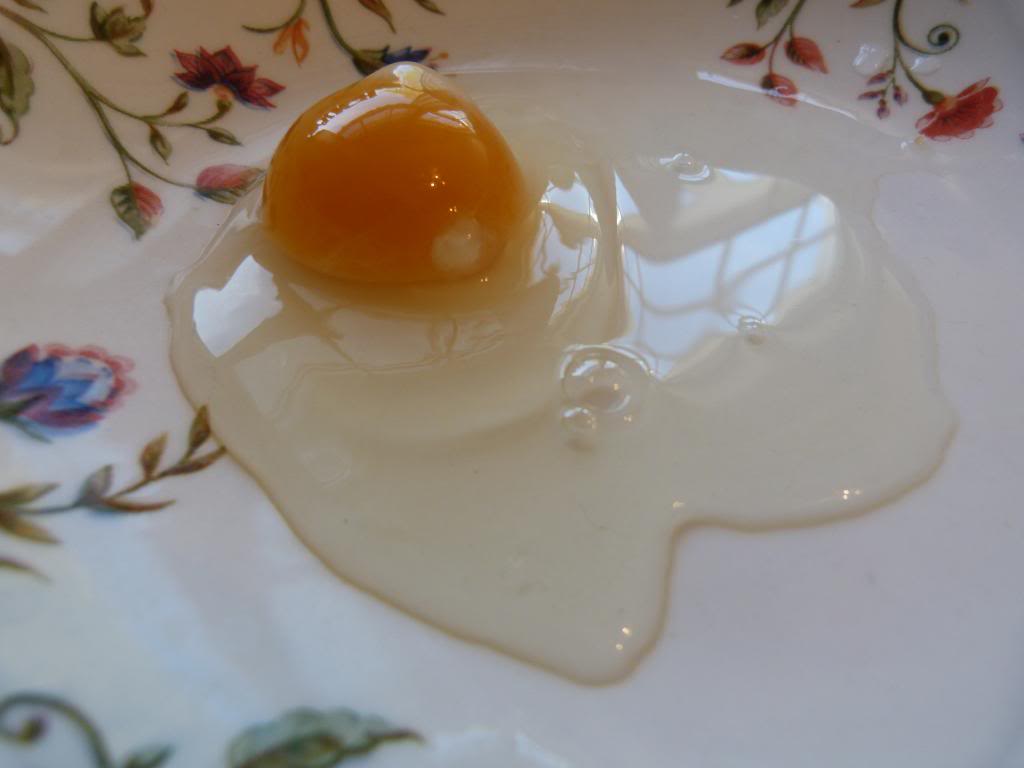 And WooHoo, we finally got our first egg on Sept. 22nd.
And oh. In other news….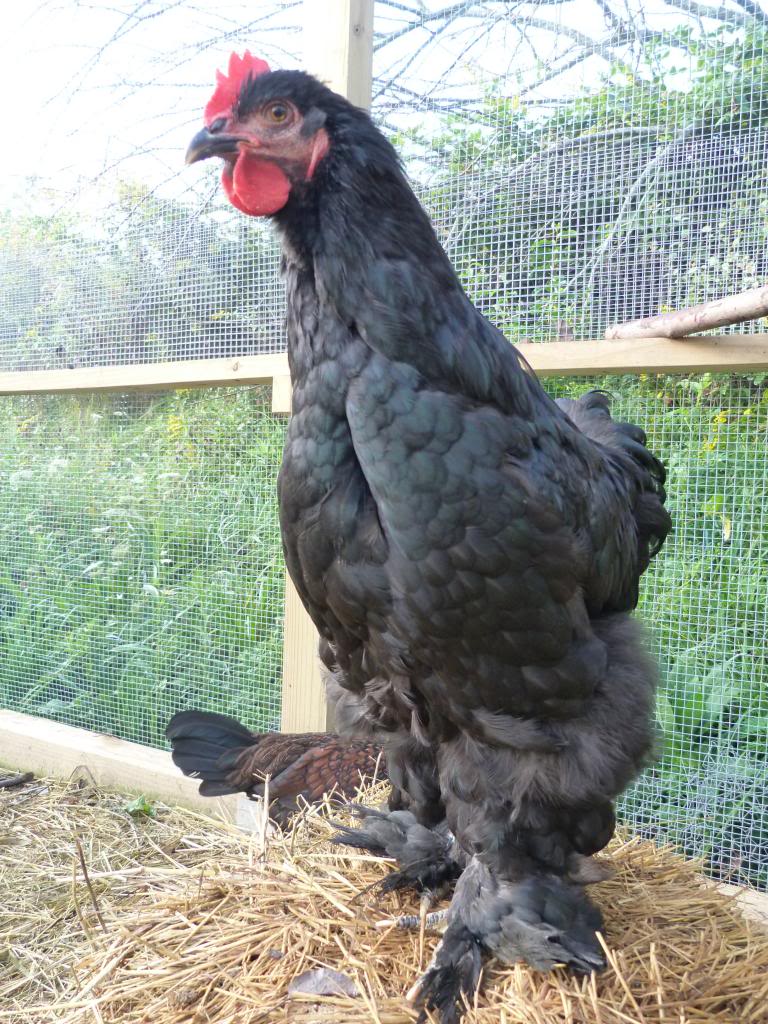 She IS a he.
My daughter was right.
We heard a COCK-A-DOODLE-DOOOOOOO in our chicken run.
(YAY!!!!!)
October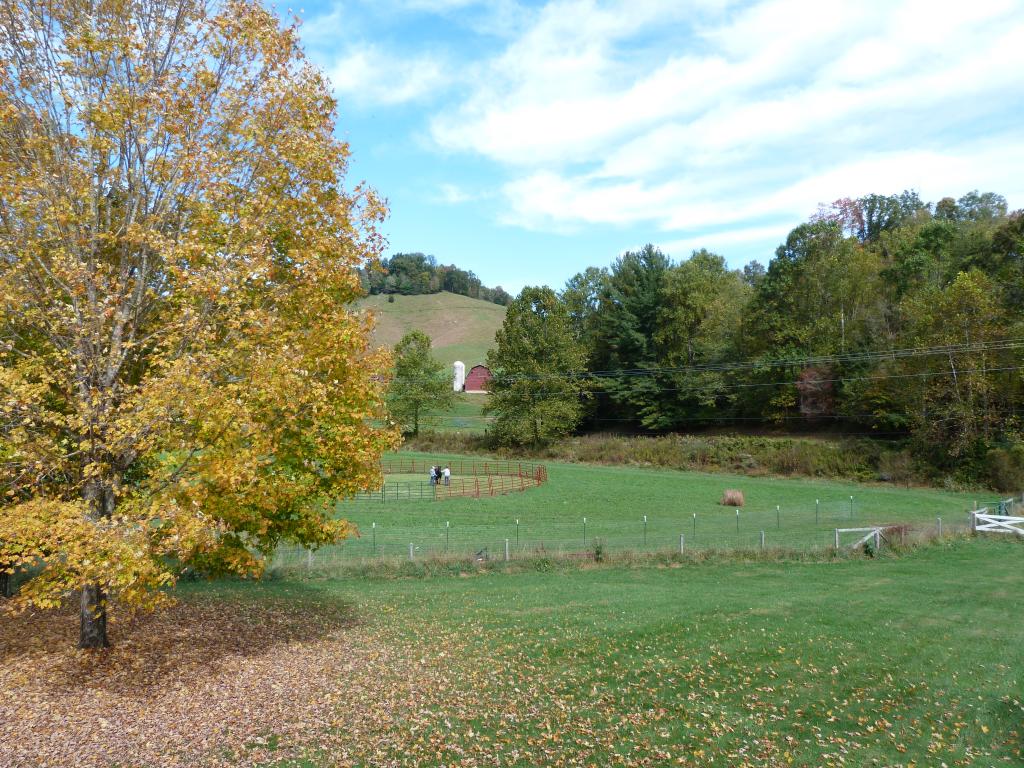 Jessi, the colt who was born on our farm before we purchased it, has his first lesson in being a NON-WILD horse. He was a champ.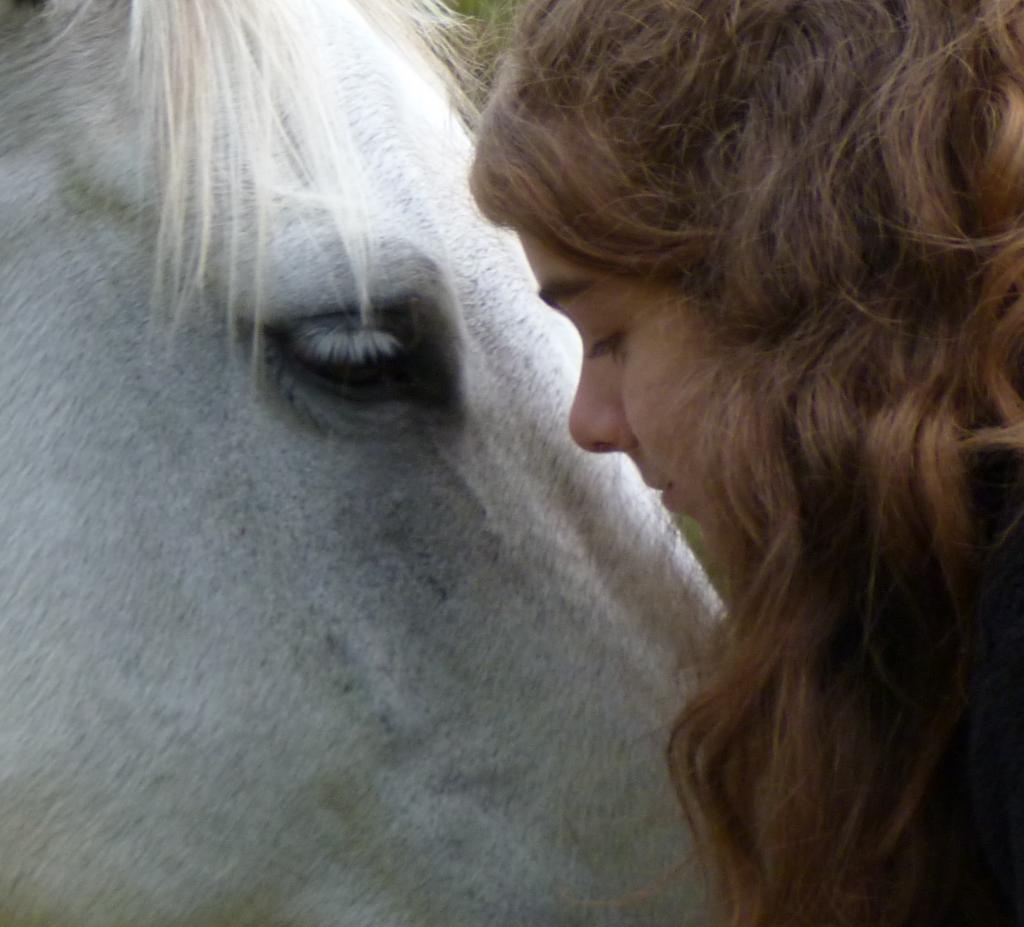 Merlin actually thinks my daughter is his Soul Person.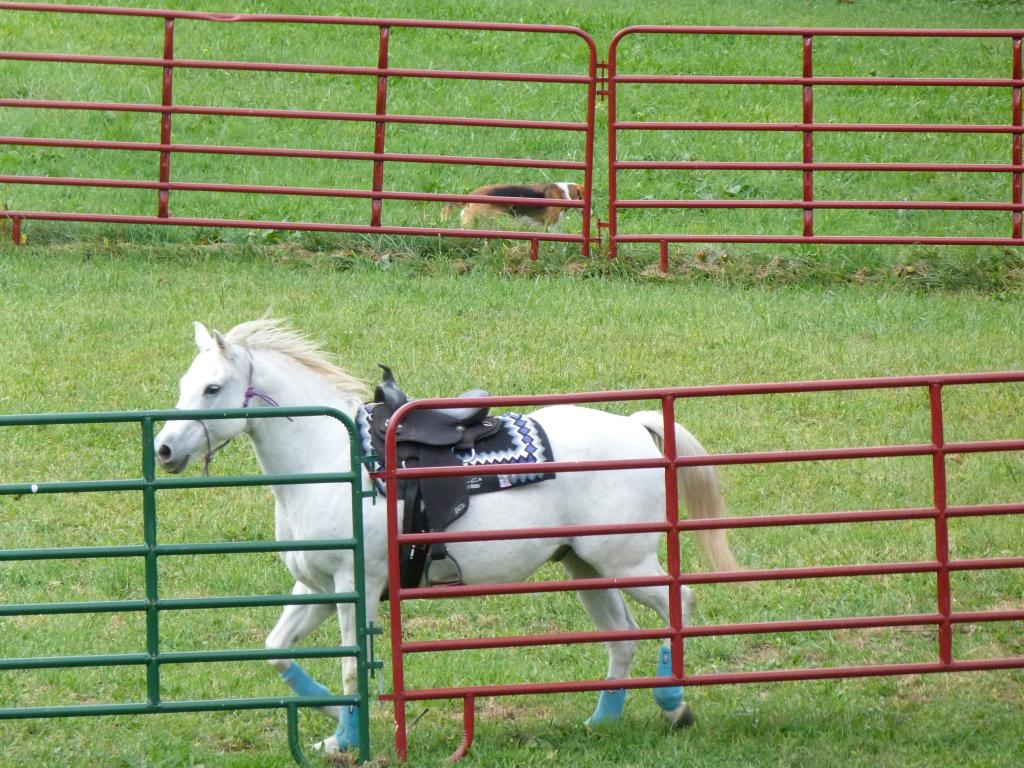 Here he is being his gorgeous self.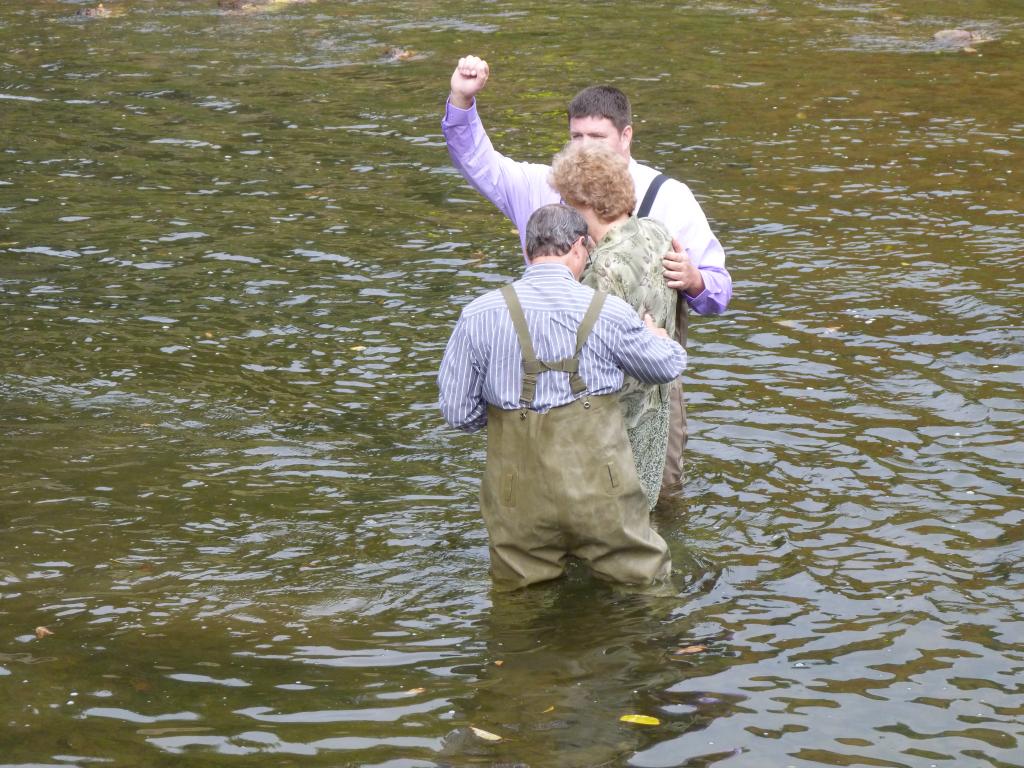 I attended a baptism in the local river.
I am moved to tears.
Amazing Grace indeed.
November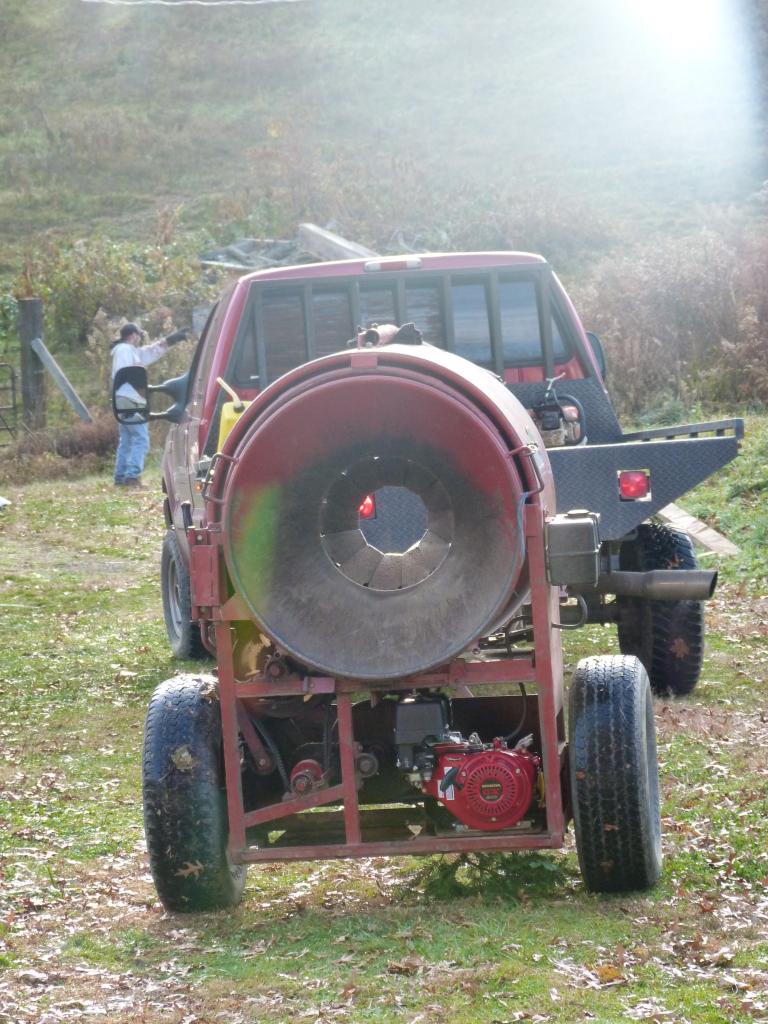 The Christmas Tree season begins when the tree baler arrives.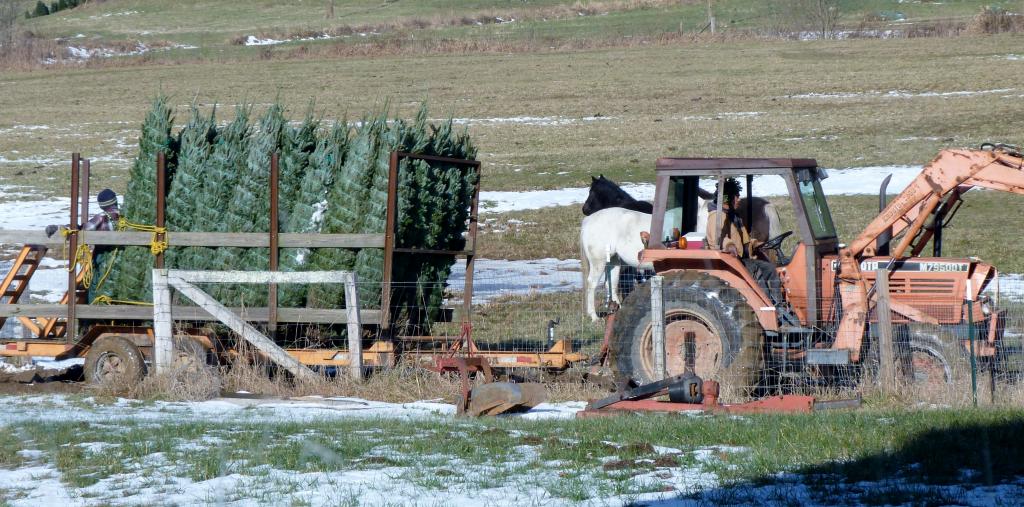 Oh, Oh, Oh, I forgot to mention that we built a run-in shed for the horses a few months back.
Here, it's painted and decorated and being much appreciated by the boys.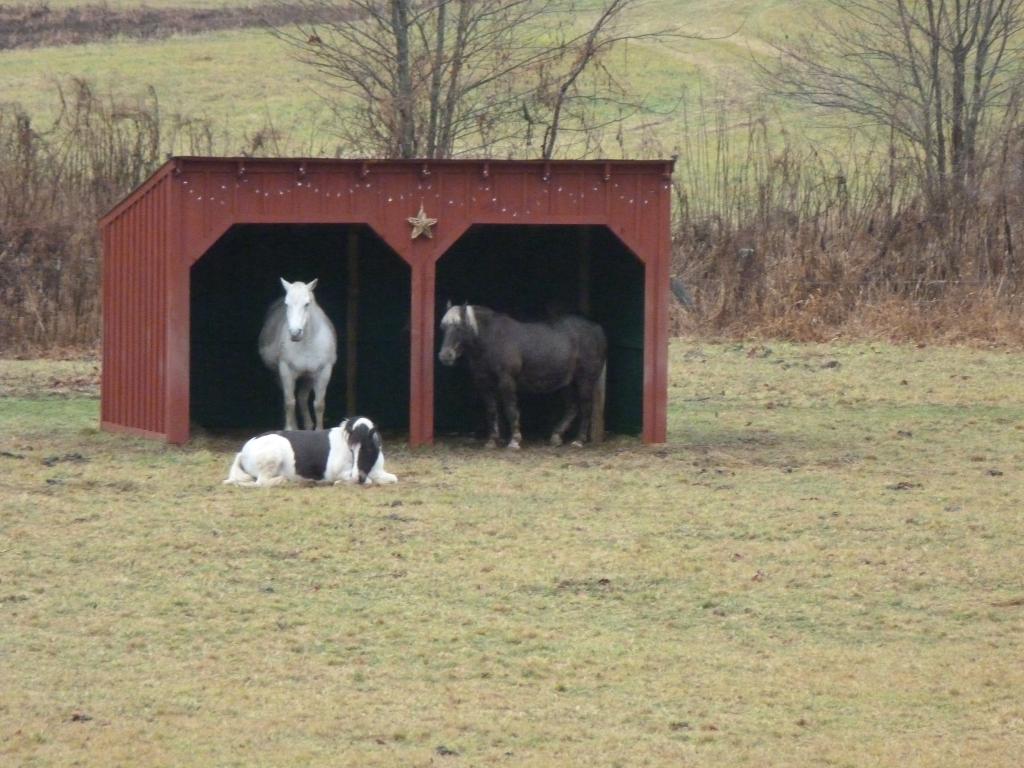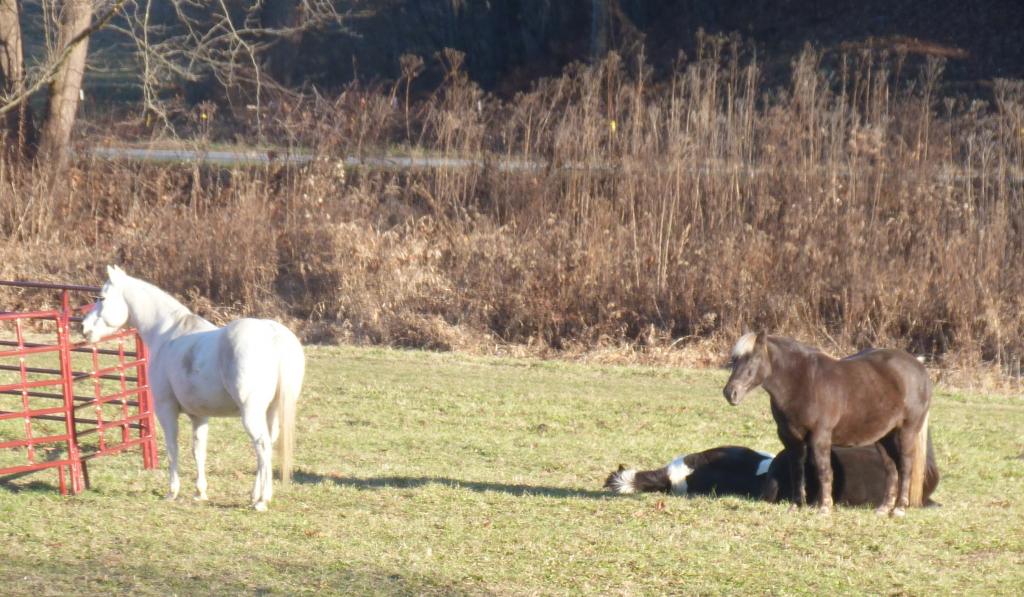 Now this is a photo of
TRUE FRIENDSHIP.
What you see here is two horses on the watch-out (Merlin and Snickers), staying alert so the other two horses (Banjo and Jessi) can rest deeply. Horses cannot rest deeply unless they feel fully safe and comfortable. They actually have many different levels of rest, the one you see most often is where they are standing, with one hind leg cocked. They are resting, but can take off in a nano-second if need be. Banjo is fully reclined, with his head down. He is in a deep sleep. Jessi is laying down, with his head up (which you can't really see because of Snickers.) He is sleeping big time, but not as deeply as Banjo. The two older guys, are keeping guard over the two younger guys. Snickers and Merlin keep a watch out over each other, but don't yet trust the younger guys to watch out over them. Herd dynamics are incredible to watch, I learn something new every day by observing my beautiful and peaceful herd.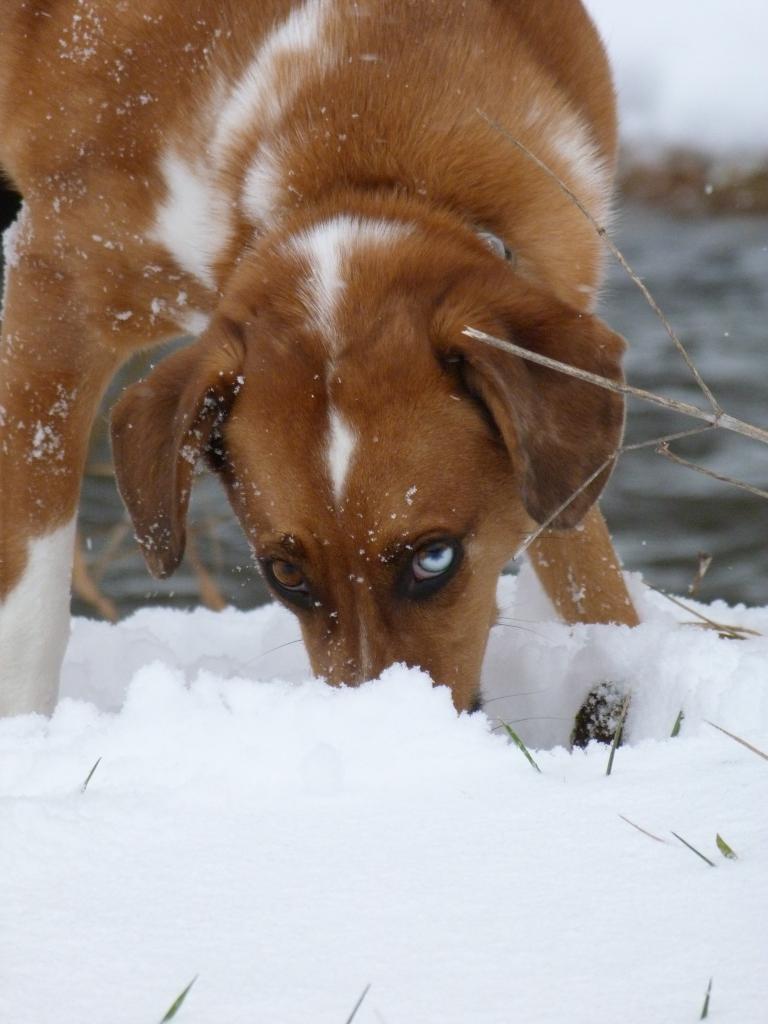 This is also a photo of FRIENDSHIP. Blue goes with me almost everywhere.
Faithful, courageous, loyal.
He loves the snow.
As do I.
December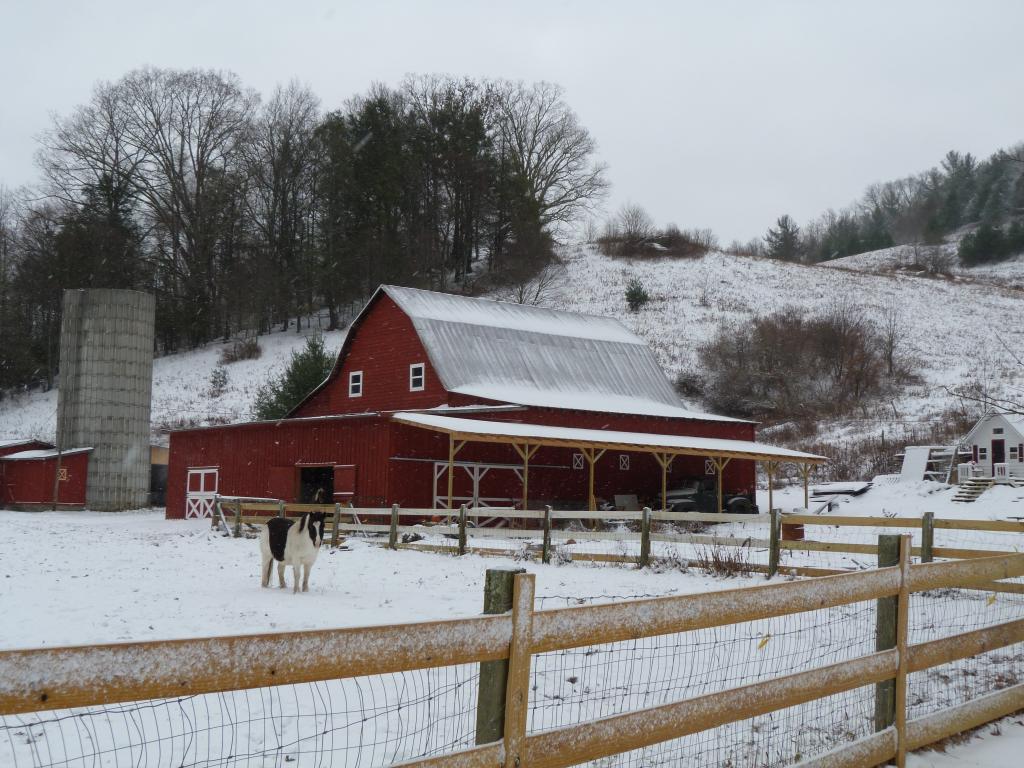 The Old Barn is painted and almost finished. What a project!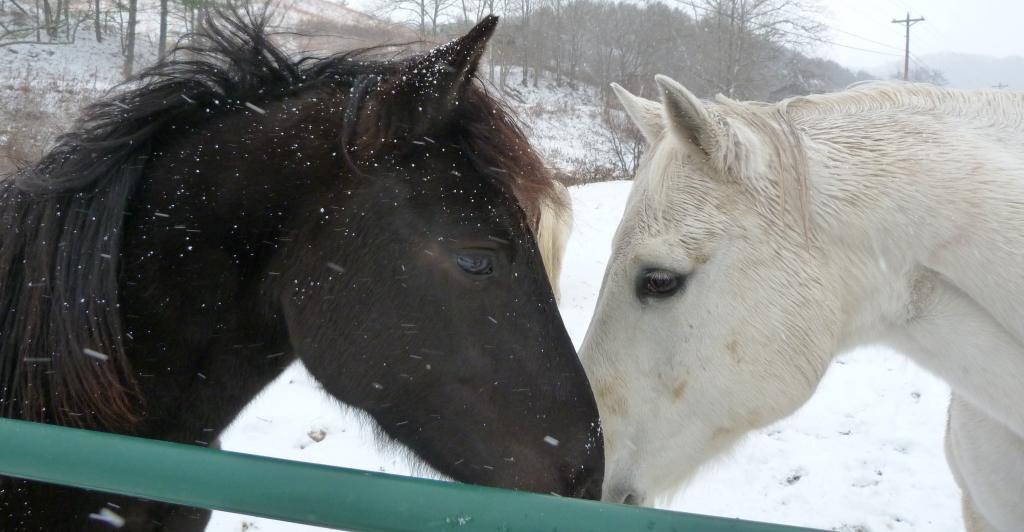 Jessi and Merlin
This is the store in my community.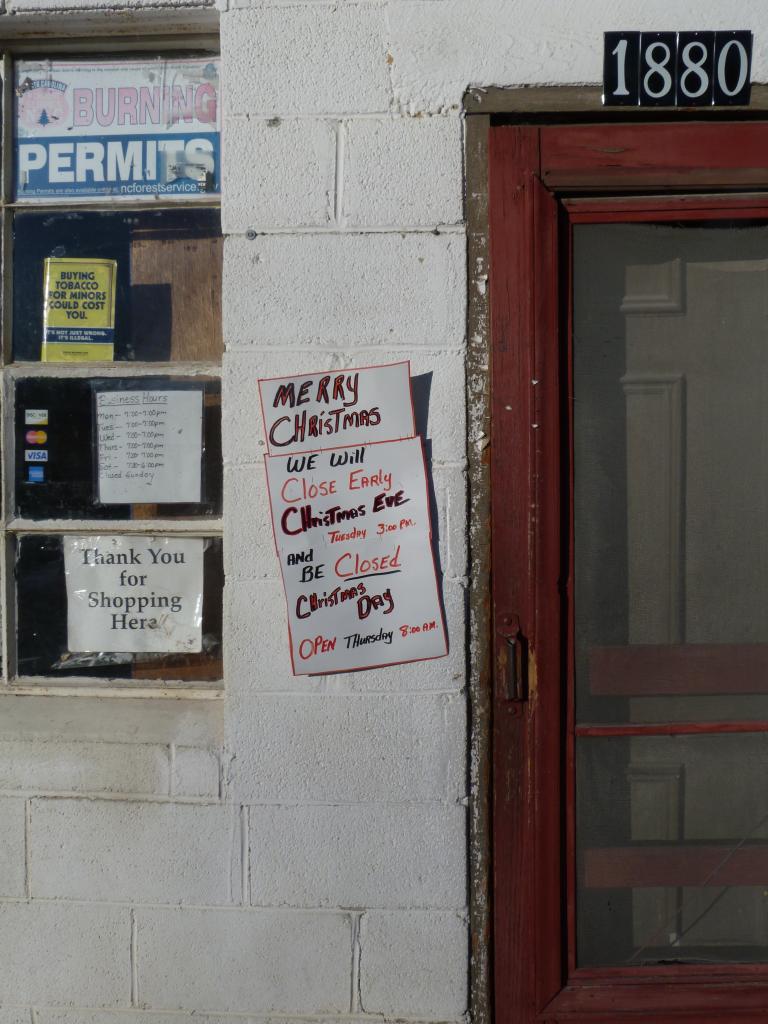 I also cried when we went caroling.
We met in the church parking lot and took a hayride house-to-house.
It was frigid and fabulous.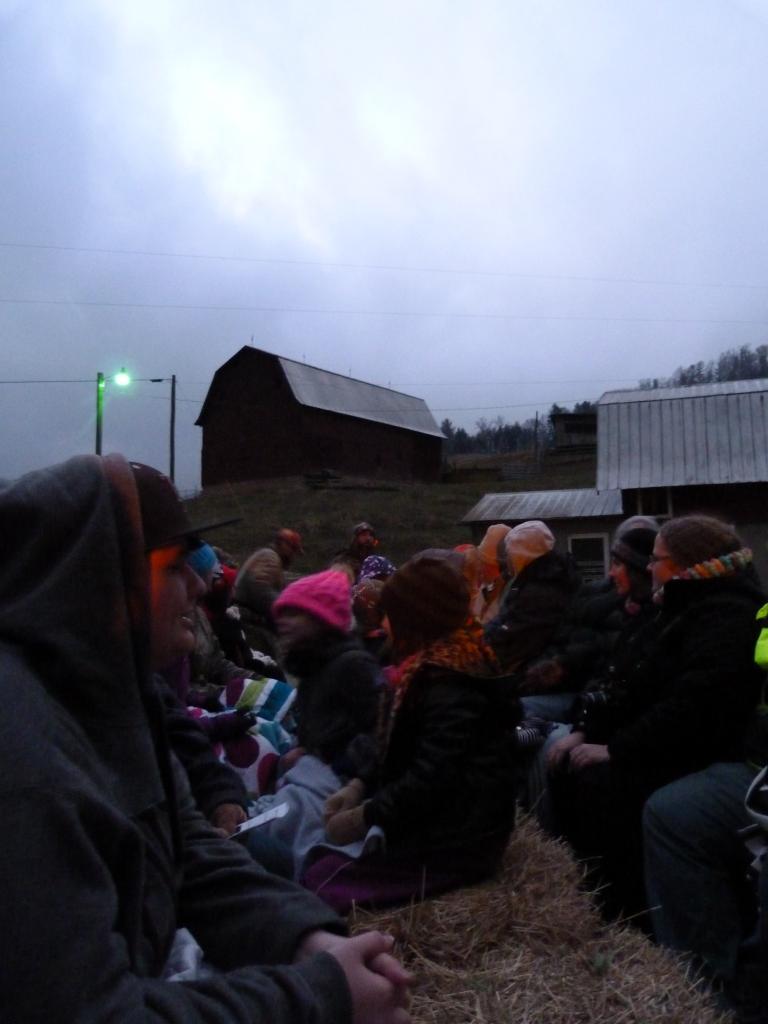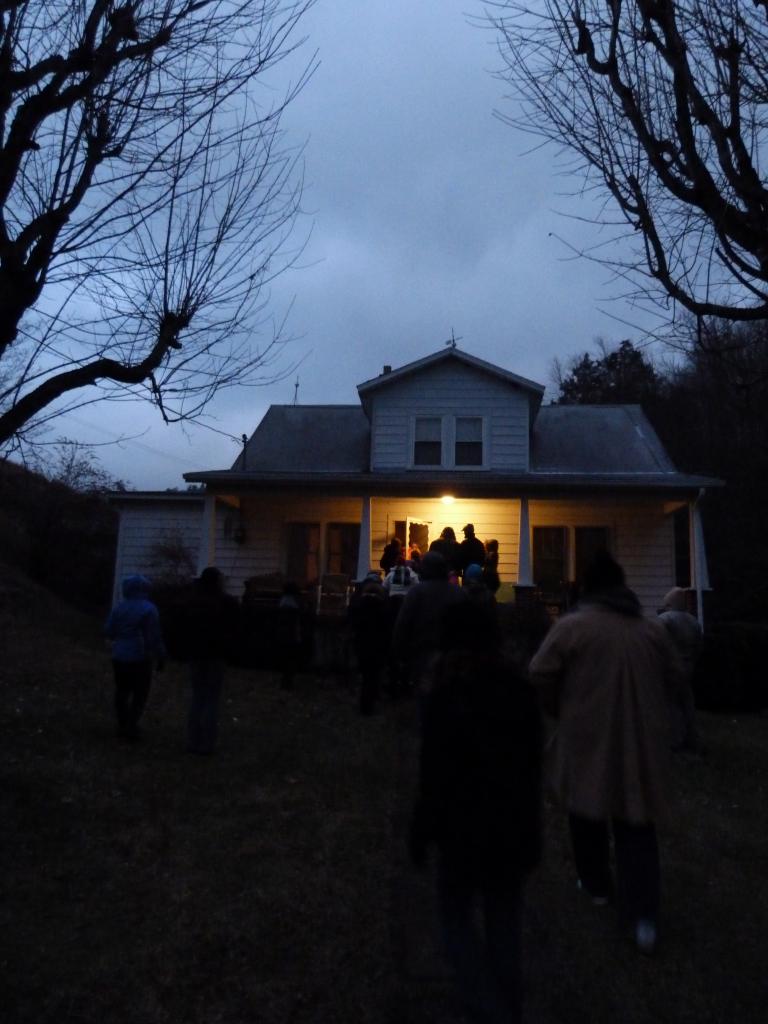 Caroling at a house.
"Joy to the world" for sure.
What a difference a year makes.
Just look at my farm now…..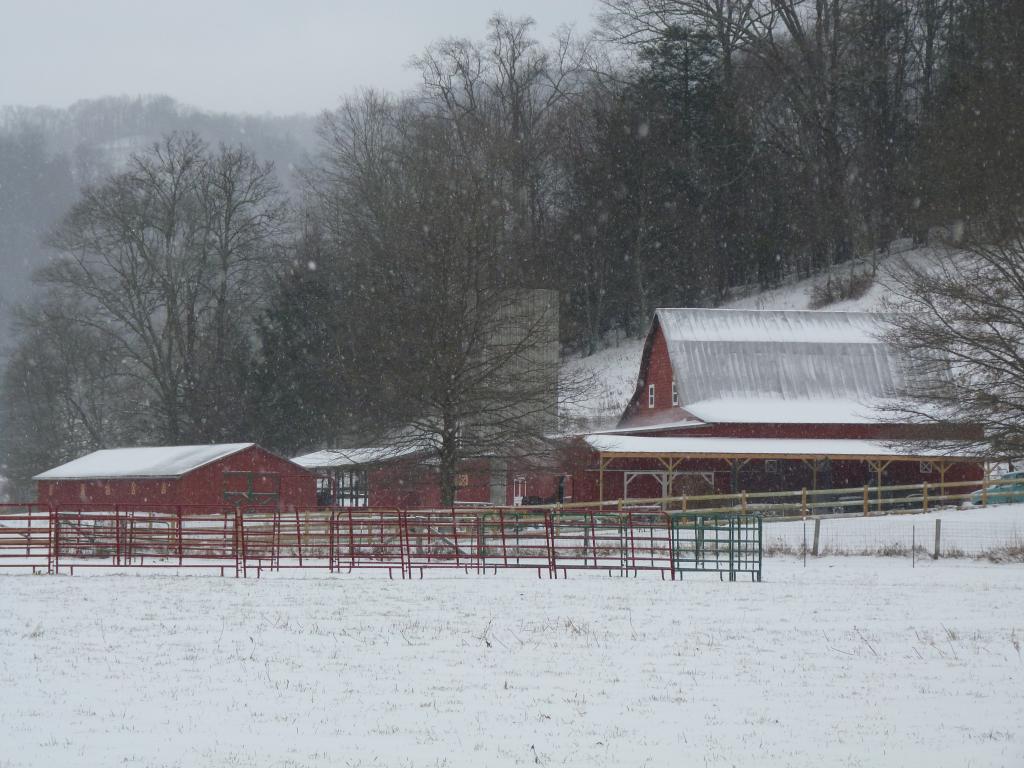 Until next time, My Friends, savor the flavor of life!
Lots of love, The City Farmgirl, Rebekah
The main lesson for me in 2013 was this:
Learn to In-Joy
ENJOY this day, this gift, you have been given.
Where-ever you are. (don't not enjoy today just because you long to be somewhere else.)
How-ever you feel. (don't not enjoy today because you don't feel as good as you wish you did.)
What-ever you've got going on. (don't not enjoy today because the agenda is full of things you don't want to do.)
Learn to ENJOY each day you have been given.
And, hey, you read that right. It says "Learn."
So that might just mean that we have to create the joy ourselves.
We might have to go out of our way to find it some days.
And that's okay too. Learn how to do it: How to In-Joy.
A lesson I learned from my Dad is this: keep your project list long: interesting and long.