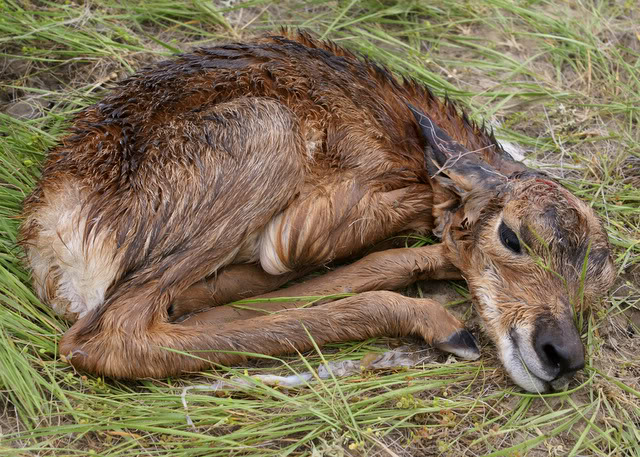 Springtime … early summer on the High Plains will have one of two effects on you. Wyoming's bountiful beauty may inspire words of admiration or you'll feel quietly awed and perfectly content to remain in that state … completely surrounded by the renewal of life in every direction you look. (Above: Newborn Pronghorn Antelope)


The most beautiful time of year in the "Cowboy State" is when summer is a young girl … like a wee lassie scampering through a grassy meadow.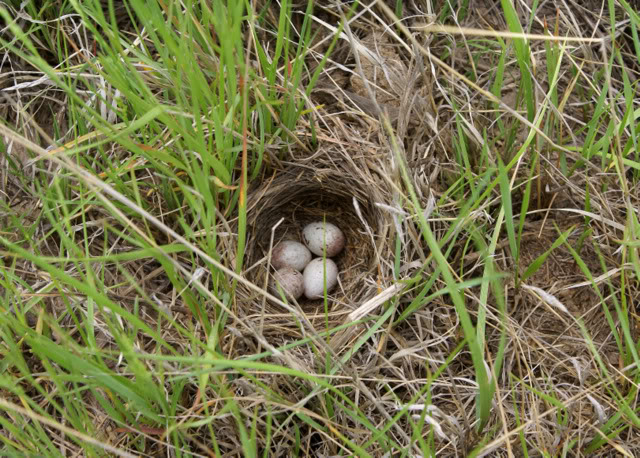 You just never know what you might find if you treat yourself to an outing. If you love Nature, you never lose your childlike sense of wonder that leads to delightful discoveries.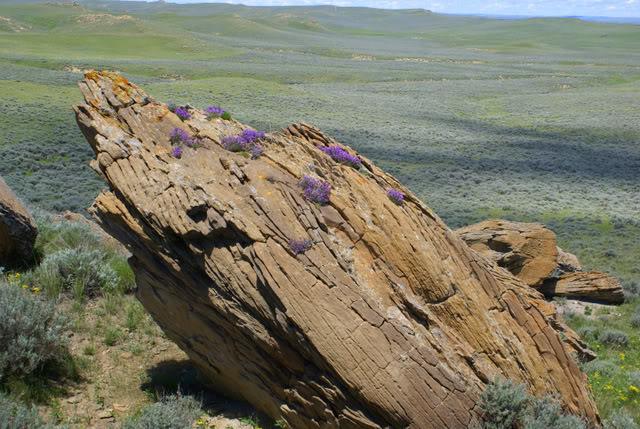 Brilliant, purple wildflowers thriving on a rock face is a miracle to behold for those who put a little thought into the placement of these beauties. Seeds found their way there, so did water and sunshine. But, so did frigid cold, driving winds and intense heat. We can take a lesson from this. A good attitude, determination and a few timely helps is all we really need to thrive and bloom … even in less than ideal conditions.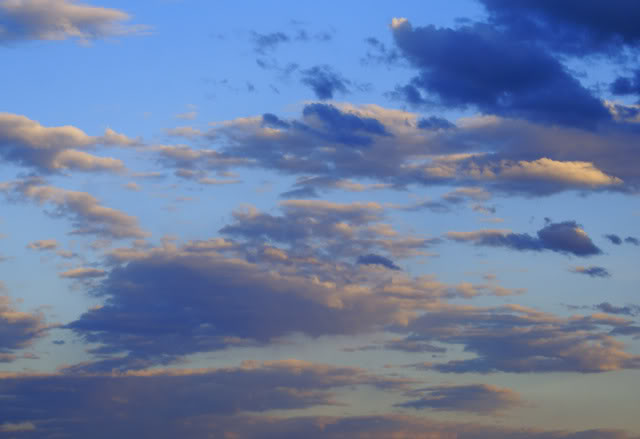 This time of year, I am often overwhelmed … in two directions. Let me elaborate a little. We have long winters and when spring and summer finally arrive, we have so much to do. Almost all ranch work is an outside venture. We look around and wonder how will we ever manage to get to everything. While out and about taking care of a very long list of chores, I'm overwhelmed in the other direction … a most welcome one. I find myself surrounded by a huge sky and a wide, wide world. The vastness of it all makes me feel like there is more time and space in my own little crowded corner of it.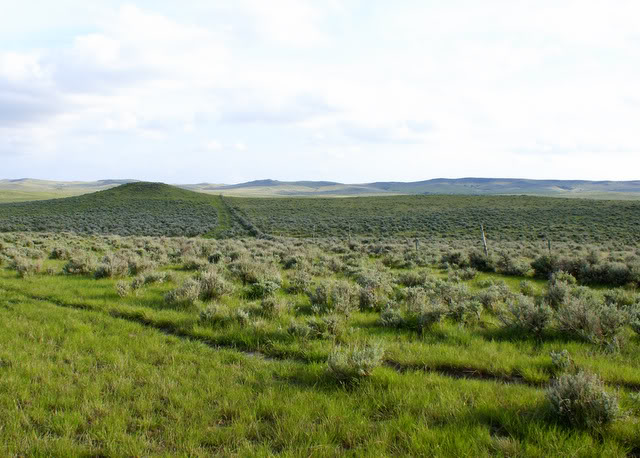 What I've just described is precisely where I am right now … in the midst of too much to do. A sense of bliss right in the middle of it all is thankfully included when I'm outdoors. Sometimes, all we have to do to get a little relief from the pressures of life is to simply look up, look away and take a deep breath. The smell of clean, cool, prairie air laced with the menthol coolness of sage is all it takes to soothe my anxious soul.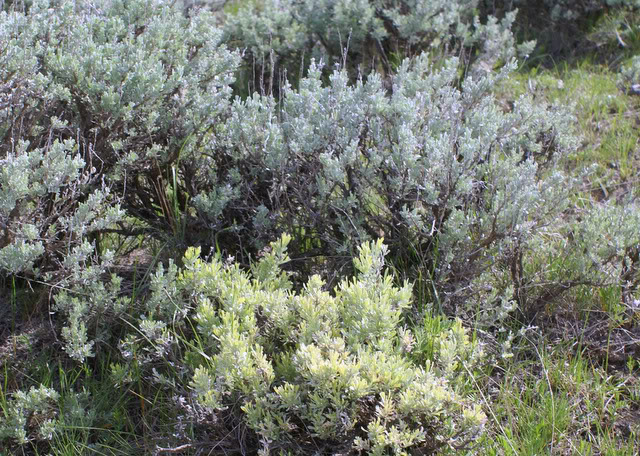 "A picture is worth a thousand words" – no truer words. So, rather than rattle on, I think I'll just share some of my favorite images of my world this time of year … early summer. I hope these photos do for you in some small way what they did for me when I was there.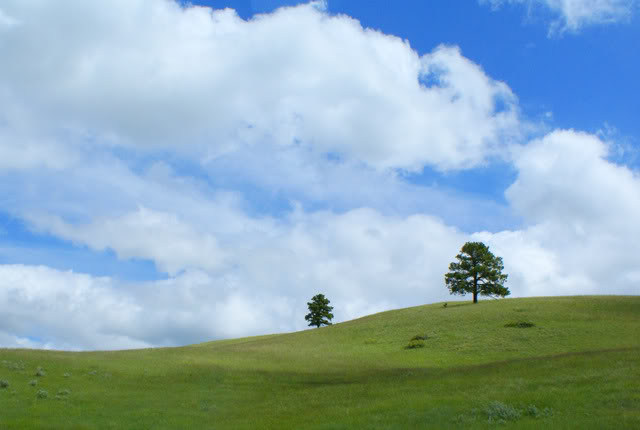 The prairie covered with a tablecloth of green velvet.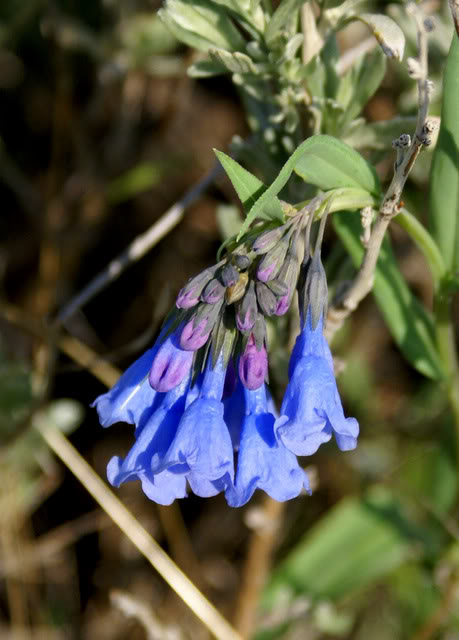 I took the above photo while I was riding my mare whose registered name is Apple Pi Bluebelle.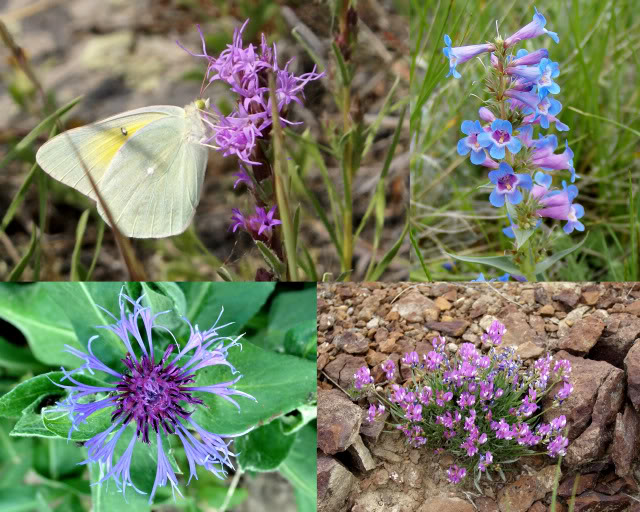 When the prairie finally sheds it's coat of drab earthy hues, she does it with fearless bravado.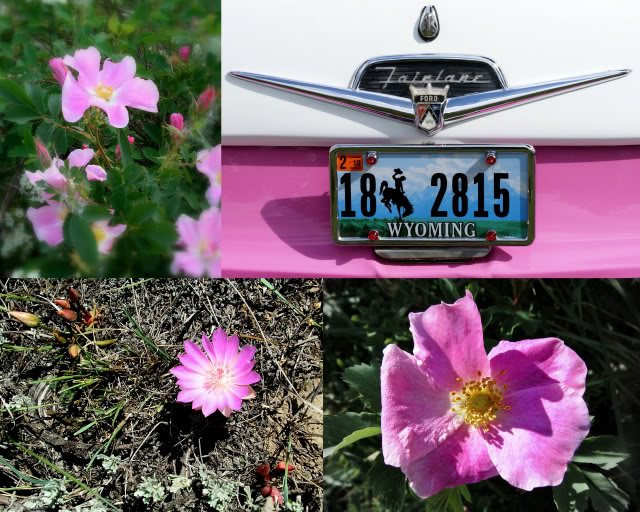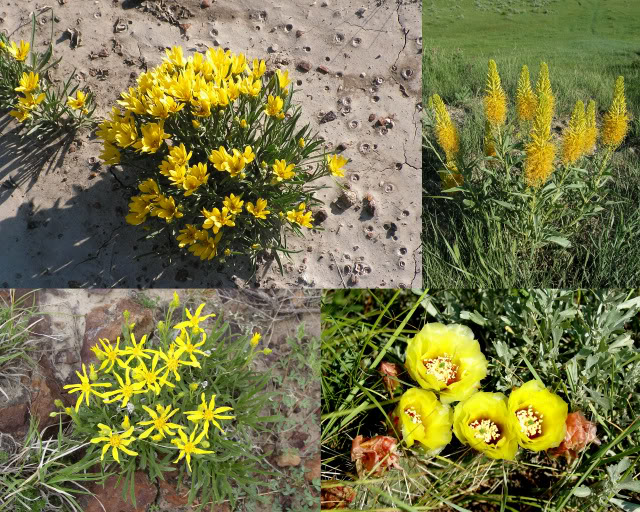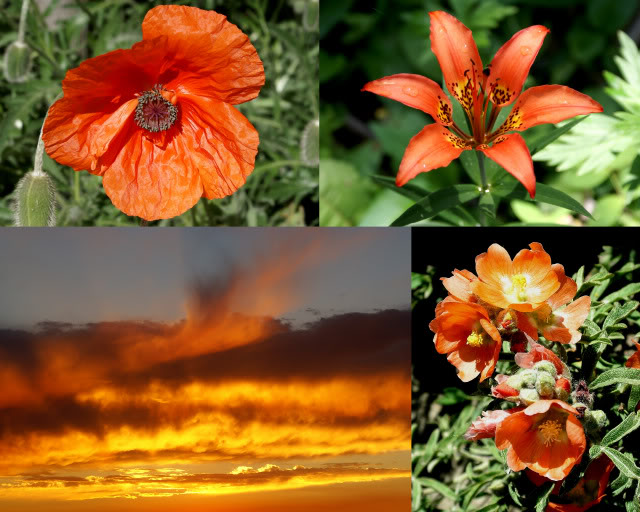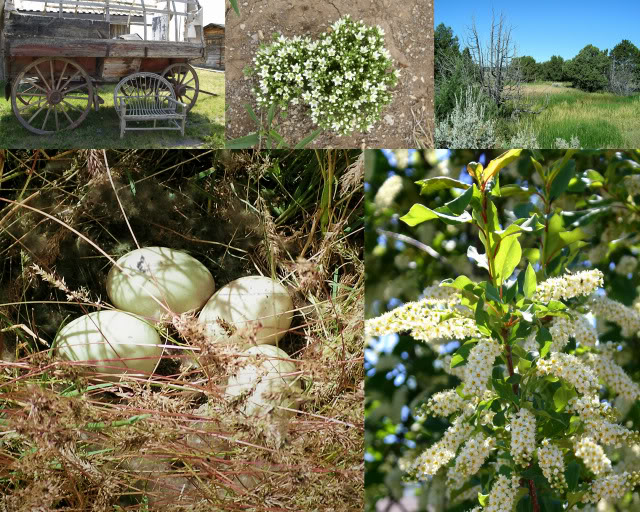 We live where the Black Hills of South Dakota leak across the border into Wyoming and the hill-country literally ends where we stand. We have evergreens and aspen at our back – the hill-country then gives way to the open plains … officially called the "Thunder Basin National Grasslands."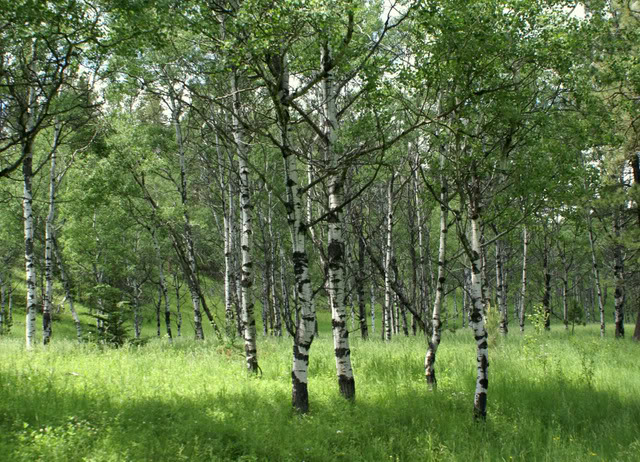 This is the land where my ancestors homesteaded. A shelter-belt of ancient Junipers is all that remains of my great-grandparent's cabin. There was a time in my youth when all I wanted to do was leave a place like this … and I did. Eventually, I learned what Dorothy did … that there really is no place like home, no place better. I was denied the opportunity to return until later in life. When I found my way back here, I never looked back over my shoulder. This is a grand place to 'be from' … but an even better place to stay put.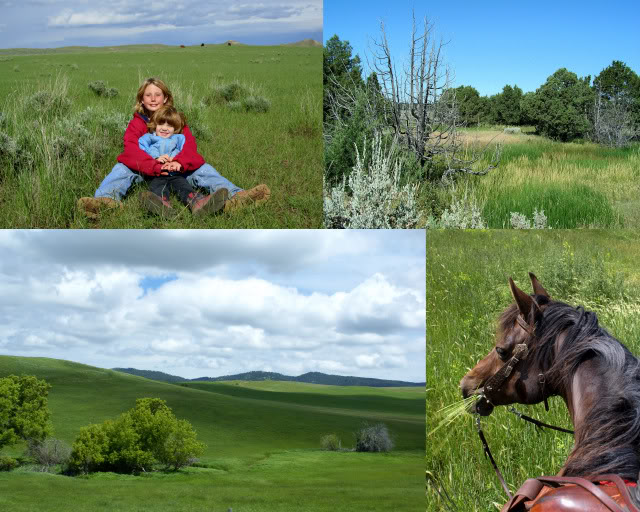 Just about every place has it's own unique beauty. I've traveled far & wide and I've seen much that this country offers in the way of natural wonders … I've been to all but four states. Yet, the place my heart yearns for is the land under my feet at home. I hope you're as fortunate. No one's life is perfect, but I can say that I've been perfectly placed and I try to be like the purple wildflowers on the windswept rock … blooming happily where I've been planted.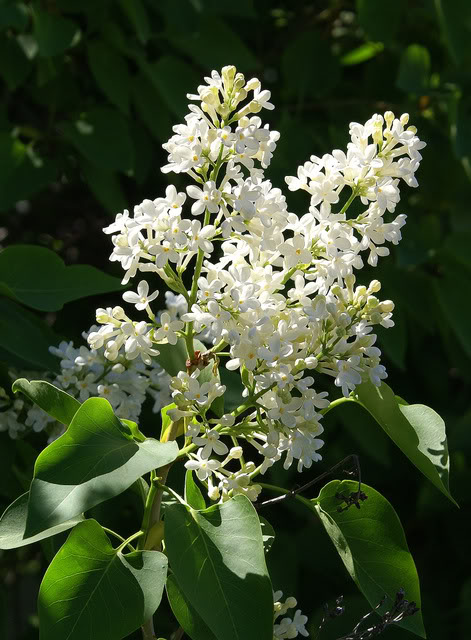 There is no sweeter scent than Lilacs and no better feeling than to be content. If the fragrance of the Lilac had a word meaning, I am sure it would be 'contentment'.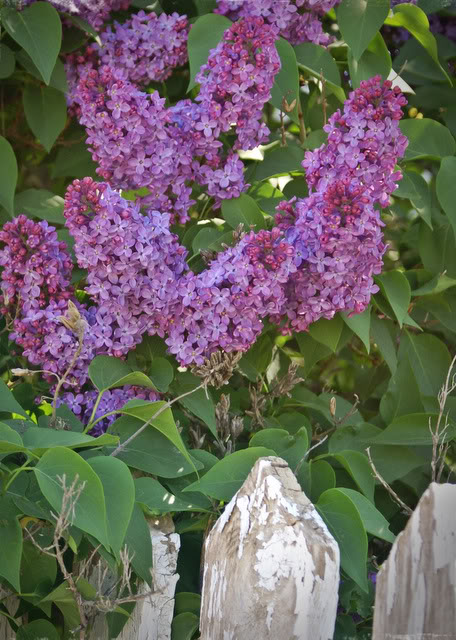 It is easy to be grateful and contented when beauty surrounds you and life is as it should be. I hope I'm not forgetful when I most need the scent of the rose … the rose of remembrance.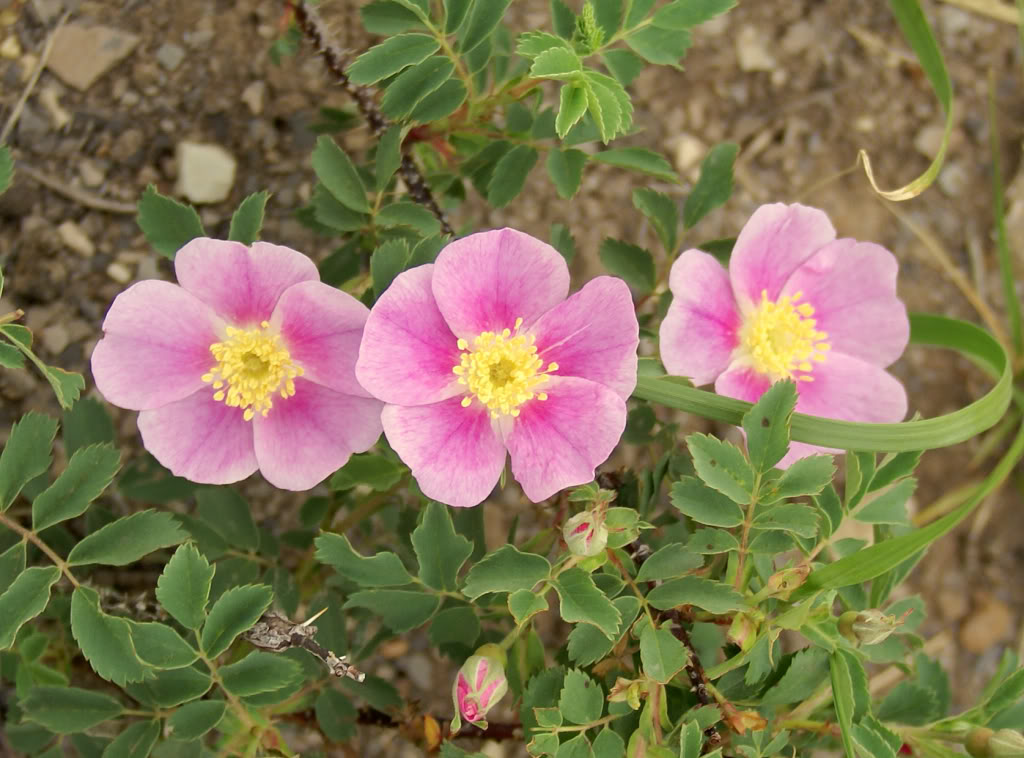 All photos were taken by Shery Jespersen.