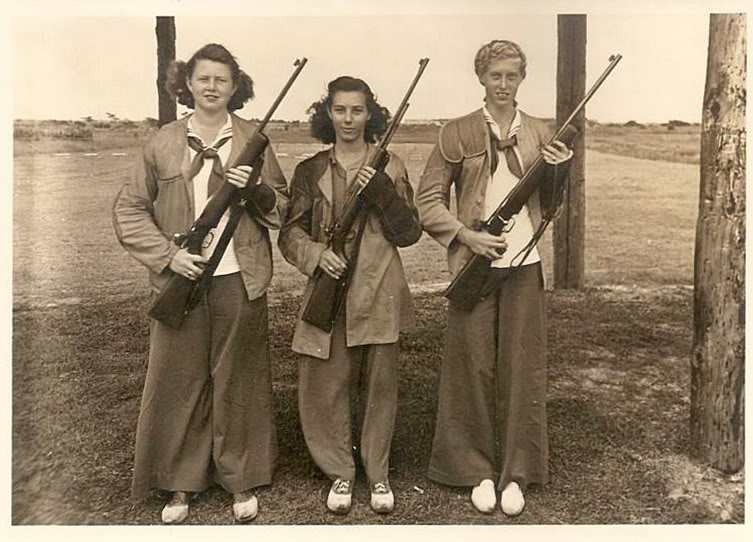 We had more fun than piglets in a "waller". We dined on buttery-rich, home baked crackers (MaryJane's recipe), organic "yard bird" salad, and for the crackers…homemade butter & herbed cream cheese. Homegrown and home-brewed Apple wine filled our glasses. We learned the basics of spinning wool, we swapped seeds and listened to Marty Robbins tunes played by the resident guitarist. And, on this same lovely evening in May, we shot paper daises full of holes! Who are we? We're "Guns & Aprons" Farmgirls!

The northern Wyoming based farmgirl sisterhood chapter, "High Plains Sage Hens", held their monthly meeting at Jerry and Anita Shepperson's ranch this past Monday evening. The weather had been cold, cloudy and very windy. We were skeptical about being able to proceed with our outdoor "project". But, on the evening of our meeting, it was as if the good Lord parted the clouds, turned off the fan, turned up the heat and gave us our first glorious spring evening. It was sunny and perfect. The primary goal of the get-together was to conclude our gun safety course that we started a couple of months ago. Our patient schoolmaster was the mister of the household, Jerry. Turns out, he is also quite a guitarist and a singing cowboy…the real deal.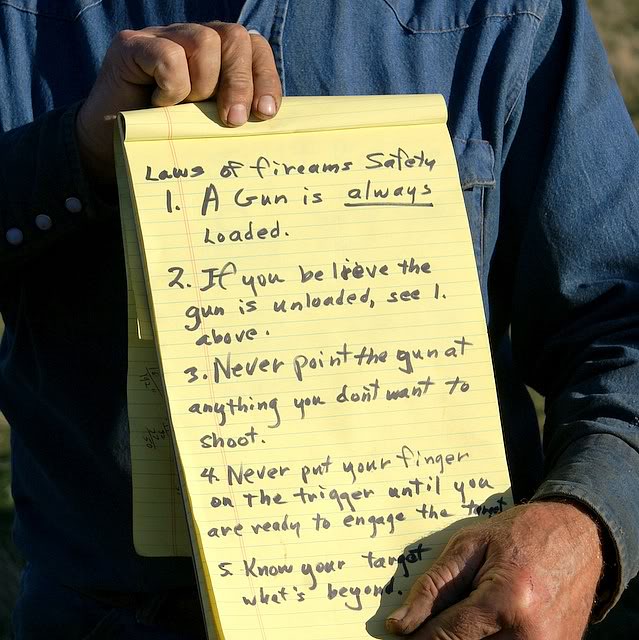 Jerry gathered his flock of "sage hens" and called the meeting to order. He started with the basic rules of safety for firearm use. #1. Always assume that a gun is loaded.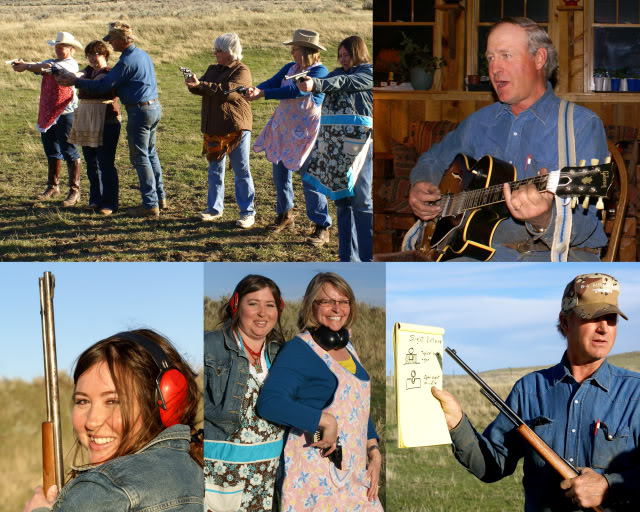 I can count the number of times I've fired a gun on two hands. Michele (jean jacket) had only shot a BB gun once as a child. Jennie brought with her a fancy pistol that was once her father's (she has it holstered in her apron pocket – see photo). Anita and Lisa are the most "gunny" of the bunch – Lisa being familiar with handling a pistol and Anita is more comfortable with a rifle. Jerry taught us the "How To" of both pistols and rifles. We each got to shoot several rounds at colorful, paper daisy targets that Anita made.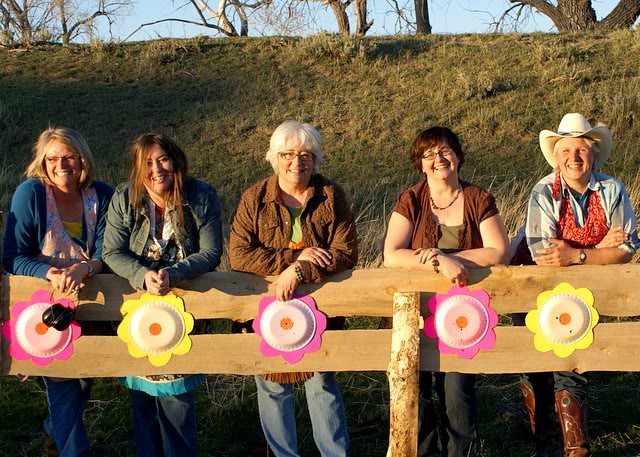 Oh, did we have a grand old "bang up" time! Jerry was such a good sport and he put up with our giggling and smartaleck shenanigans with manly grace. We laughed at each other, we laughed at ourselves, and we cheered one another on in our "2nd Amendment" inspired outdoor shootin' gallery classroom.
WARNING: You're now entering "brag mode". Jerry asked if anyone was interested in trying some of his other guns. I told him, "You betchya, I got game!" Below is the result of me shooting his .45 Magnum pistol. Notice the BIG hole right in the middle of the bull's eye!! *(The rest of the bullet holes were from .22 caliber bullets).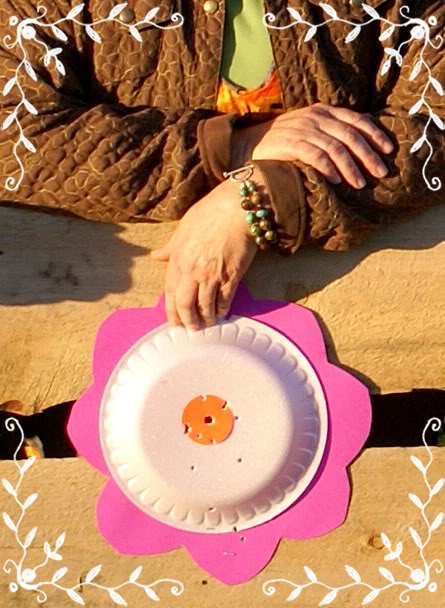 Our evening at the Shepperson Ranch also included a farm tour. Farms and ranches in the springtime are bustling with activity and a very common sight is a chicken house full of little 'peepers'. Anita's heirloom layer chicks, meat birds and turkeys were busy eating under the brooder lamps. Matilda (Anita's milk cow) had given birth to her calf about a week before and our evening meal was greatly enhanced by Matilda's rich milk from which Anita made fresh butter and herbed cream cheese spread. Before we arrived, Anita and her Border Collie had brought in the flock of freshly sheered sheep for the night; she mentioned that lambing is less than two weeks away. We walked past the sheep and moved on past the raised beds (yet unplanted) to see her new garden shed. She planted root crops last week. Beyond the chicken house is the orchard. Next to to the front of Shepperson's bermed home, Anita created a babbling brook and a small pond just a week before. It is stocked with colorful goldfish that resemble Koi. After dinner, we talked Anita into showing us the basics of spinning. She really does fill every corner of the word "farmgirl". She began her journey on a ranch in Montana. Her family produced a lot of wheat and barley. She tells of single-handedly preparing large meals for the working crew when she was just a small girl. Her mother was out working alongside the men.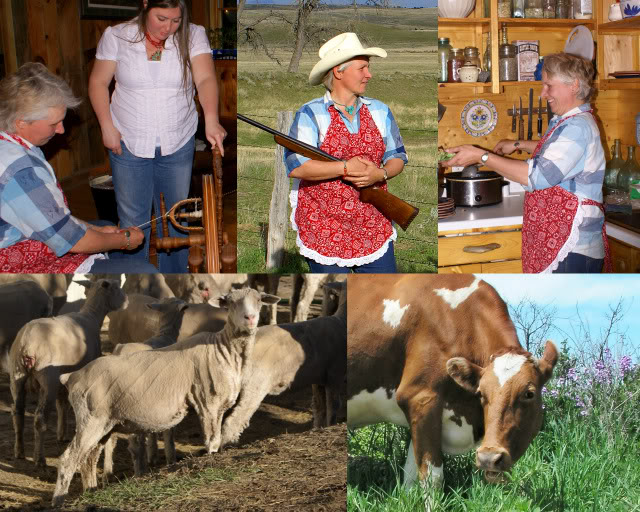 Have I mentioned that when we have our farmgirl get-togethers, we laugh and laugh and laugh … and laugh. Please look for the photo in which Lisa demonstrates one of the many uses of a farmgirl's apron…wiping away tears…tears of laughter in her case.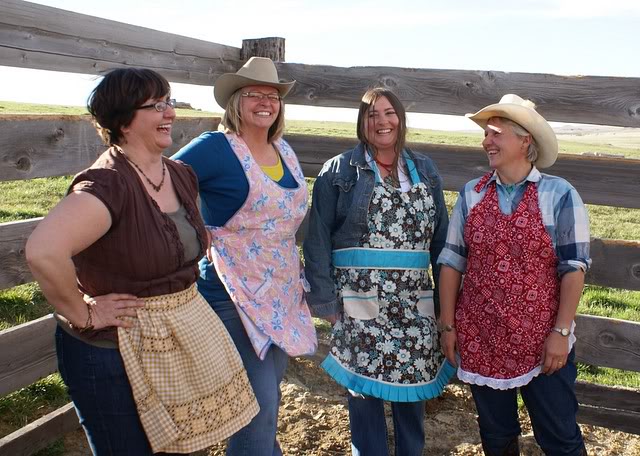 It is the duty of every farmgirl to provide her sisters with a regular dose of Vitamin J (for joy). Pleasant socializing with A-Grade people creates a setting for replenishing. You nurture and give and you get it right back. The more you give, the more you get until you reach "critical mass" and then with nowhere else to go, the excess froths over the top … looking for all the world like uncontrollable giggling. Silly? Maybe, but we don't want the cure.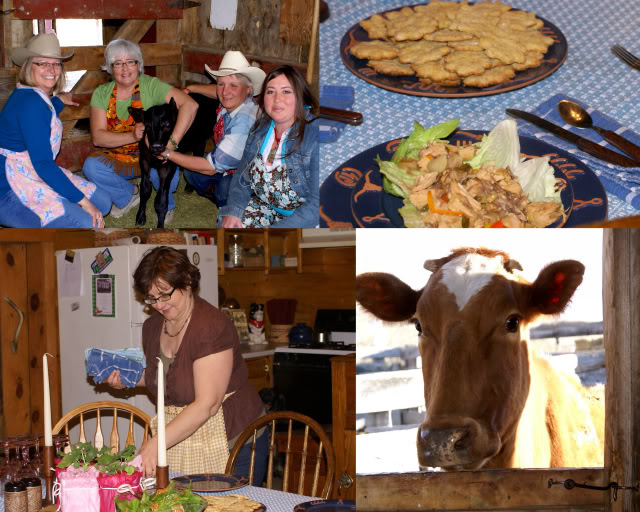 Anita is busier than a June beehive, but she managed to make a wonderful 100% organic meal for us. Here are the details: Thai chicken salad (yep, she raised the bird), buttery rich crackers (MaryJane's recipe), herbed cream cheese and butter (yep, she milked the cow), and home-brewed Crabapple wine (yep, she grew the apples and made the wine). As little party favor gifts, she started 'pink parfait' geraniums quite awhile ago and gift-wrapped them in tissue for us (setting on the table).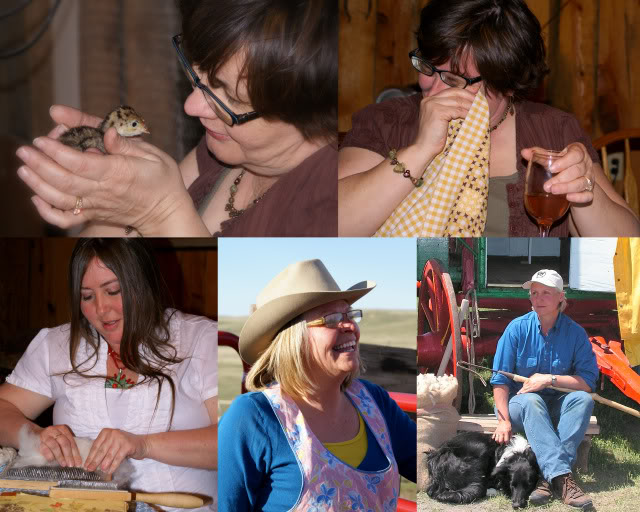 When I planned the content for this blog article, I didn't foresee the effect the photos would have on me. As I reviewed them, it hit me like a bullet (pun intended)…just how much my farmgirl pals enrich my life. Jenny – Her smile is like sunshine, mischief sparkles in her eyes, her sense of humor is a 10 and she's 'good black dirt' all the way through. Michelle – 110% sincere, sweet as honey, kind to the core, artfully industrious and she is a living lesson in "giving from the heart". Lisa – Caring is her middle name, her heart is as big as her love of laughter and she's one of those very rare birds who really listens, I mean really listens; anything she puts her hands to…She Does It Right. Anita – If there is someone who lives every minute to the fullest, it is her. She squeezes the most out of a day on the ranch, yet she always makes time for helping others. Always. In everything … she's 100% 'git er done'. I'm awed by the unique goodness of each of my farmgirl pals. I've done nothing to deserve such comradettes and I'm so grateful that I can say they're my friends. Oh, gimmee a hanky. I hope you have such acquaintances. If you find yourself hankering for some and you haven't gotten involved in a farmgirl group … Do It Right Now! If there isn't a sisterhood chapter at the ready, make one! I did.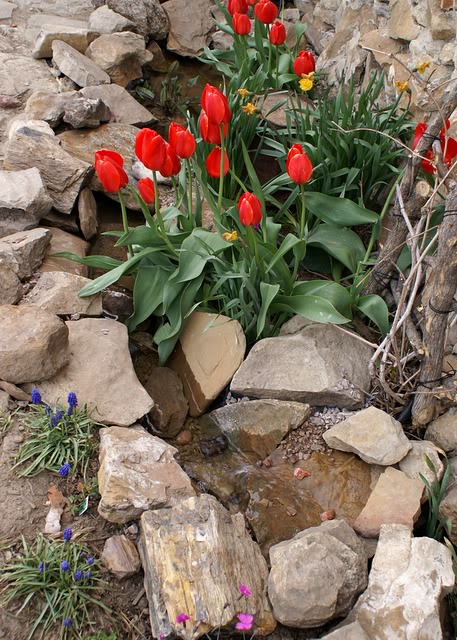 Much can be discerned about a person if you look at the company they keep. I'm not talking about exteriors, I'm talking about looking at the marrow of people. Having said that, I'm encouraged and inspired. Some of the natural forces in this old world can gang up on you from time to time and make you feel wilty, weary and short on what it takes to shine. Then, like magic, a caring friend scoops you up and lifts you out of that ooky barnyard mire … you know the kind that sucks you down into it. As I pondered these things, I heard a whispered challenge … Be the woman my friendships suggest. Humility is appropriate here. I don't feel proud to be me, I feel blessed to have them.