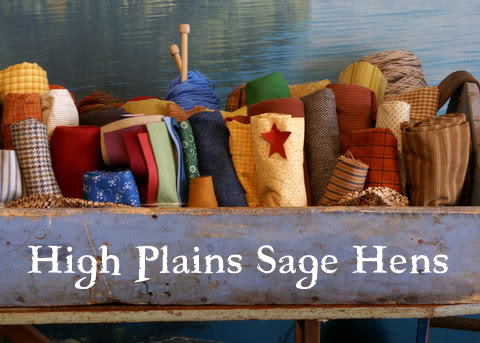 I've mentioned in earlier posts how jazzed I am about our local flock of farmgirls. Now, northeast Wyoming has an official farmgirl sisterhood chapter and we're calling ourselves the "High Plains Sage Hens".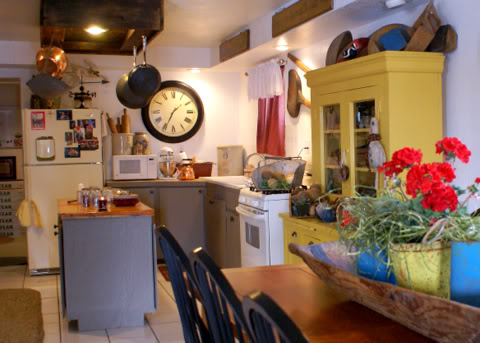 Last week, our new friend, Michele, had us out to her home in the country, the geography being "All Wyoming". We drove 40 miles, some of which was a gravel road winding its way through rough foothills, redrock cliffs and expansive meadows. The landscape is home to a variety of trees, shrubbery and many species of native grasses. Ponderosa pine, spruce, fir, birch, scrub oak… the latter was laden with lacey hops vines. I want to take another trip out 'thataway' to make a large wreath of the vines.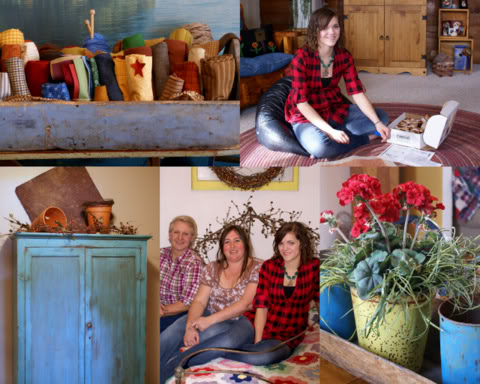 The age variance in our bevy of farmgirl beauties is wide and deep. At 53, I'm the oldest and our youngest is sweet 16. "Michele" — I've always thought that was such a pretty name and the old Beatles song was sweet and easy on the ears. Our Michele fits her name to a "T"; at 35, although young (in my eyes), she's a farmgirl extraordinaire. She and her husband, Darren, gutted and renovated their country home and in three short years! Michele has decorated much of it with the fruit of her own hands. She also works full-time as a nurse. I don't think the girl sleeps!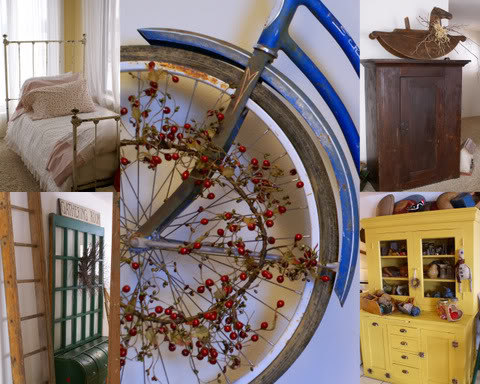 On this day, our farmgirl visit centered around Michele teaching us how to make 'locker hook' rugs. "Snack time" included her special recipe of spiced tea and pumpkin chocolate chip bread. Naturally, a home tour was in order. Michele has collected some fabulous antiques and she displays them with fearless farmgirl style. Oh, her birdhouses! They're just too much fun… most being quite large and sporting all kinds of funky-junky wonders. Our afternoon at Michele's was a feast for the eyes and soul food for our spirits. "Michele, my belle"…you're as sweet as honeysuckle, kind to the core, and if that weren't enough, you brought old-fashioned congeniality and a wheelbarrow full of incredible talent to our flock.