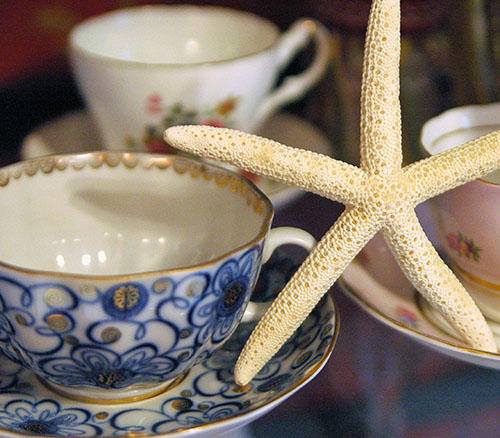 I have loved antiques, old houses, and places since I was a young girl. I must have gotten the gene that makes you like the smell of must, dust and old things in general. Perhaps that's why I am attracted to antiques and vintage furniture as my canvas. An elaborately turned leg, a curved drawer or the entire form of a piece will strike me and I will have to bring it home! I guess my need to rescue these "pieces of the past" and give them a new life in these modern times is a way of preserving the past in some small way.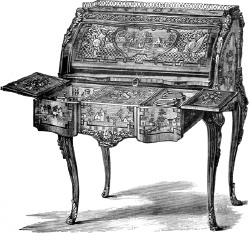 Do you feel the same way too? While my friends are reading the latest best selling novels, I'm luxuriating in books on The Decorative Arts, Arts and Crafts Period, Victorian Living, English Country and French furniture, Country Gardens and of course, farm life. I adore watching movies made in the time period 1700s to late 1800s just for the scenery. Ladies dresses fashioned in beads, brocade, silk, satin, velvet, and hats with feathers. And who doesn't love a buggy ride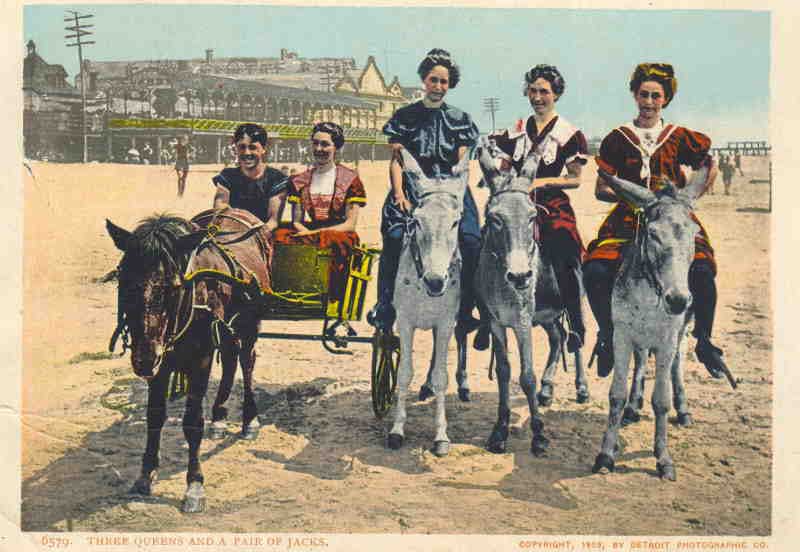 or a stroll along the beach at low tide?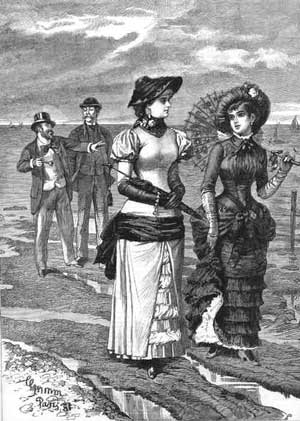 I began collecting antiques and china in my mid 20s.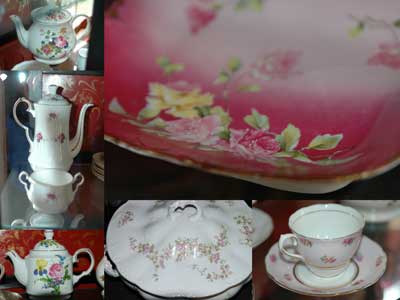 I collect for the pleasure of it. I use the heart beat factor as my guide.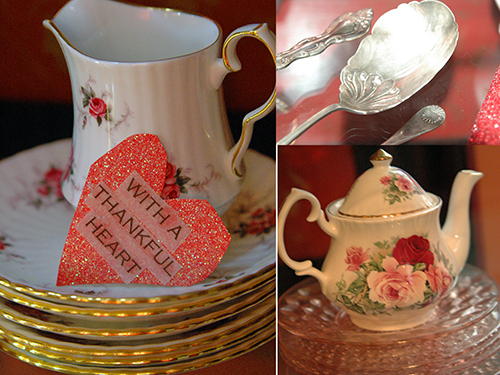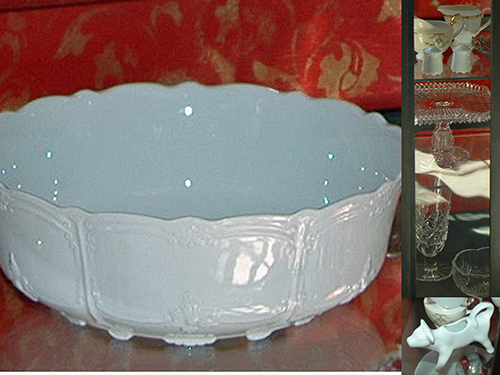 If I see something and my heart skips a beat, I know it's meant for me!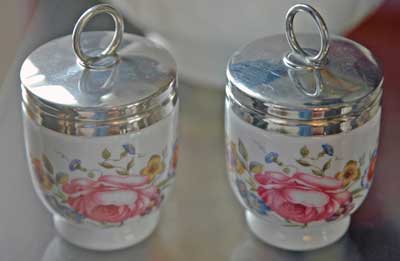 Like these egg coddlers. Aren't they cute? Once I got them home I promptly learned how to cook coddled eggs and served them for breakfast fairly often until the fascination wore off! I haven't done that in forever but I love to see them peaking out of my china cabinet and I still remember the rush of excitement I felt when I discovered them!
The time comes for all of us collector types to decide how to display our treasures. I always wanted a china cabinet for my little gems but it had to be just the right one. Some of my furniture finds are meant to remain as I have found them, but those that have lost their luster from a previous life call out to me for something more.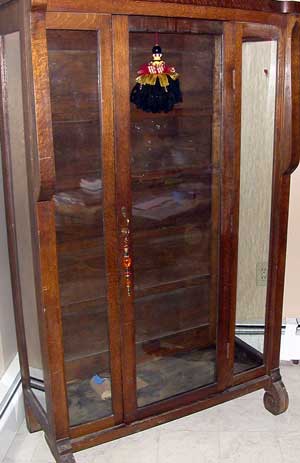 A dear friend invited me over to take a look at this china cabinet (made in the late 1800s early 1900s from quarter sawn oak). She was moving and had no use for it but in a glance I knew she was perfect for me. It belonged to her grandmother once upon a time but it had been doing hard storage duty in her basement for 30 years! The original oak shelves had warped due to moisture so I replaced them with new glass shelves. There were stains and gunk on the bottom shelf from years of spillage of who knows what. I loved that it had glass on all 4 sides, and that the entire front of the piece was glass too. On the way home I envisioned my china pieces arranged just so in their new home. But what about the outside?
All I needed was a bit of inspiration!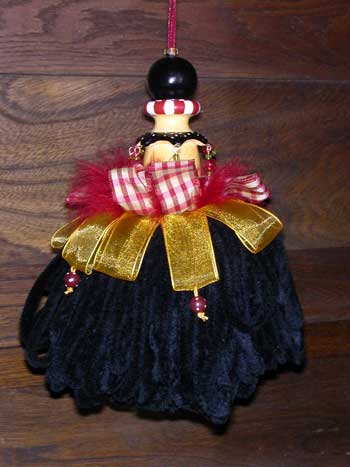 A fun birthday gift got me rolling.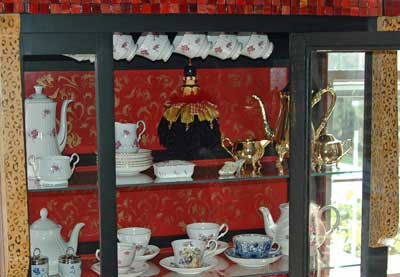 I decided early on that this cast off was going to be something special. I wanted it to be an expression of my personality. She's a little on the sassy side and a bit funky too. At heart she's really just an old fashioned gal!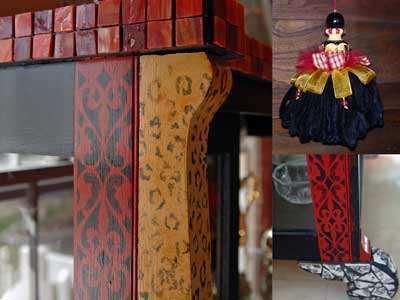 I combined the art of stenciling, mosaic work and a bold color pallet for a look of sophisticated farmgirl whimsy! The black and white toile pattern on the mosaic tiles add an old fashioned touch to the rounded feet which were too damaged for paint alone. I stenciled the red back panel with gold metallic paint in a swirl pattern. Oh, you want to know about the cheetah spots on the front? Animal prints have been used in the decorative arts for centuries. They can be used in a myriad of ways in any room.
They're just plain fun! Use a little or a lot! It's your house!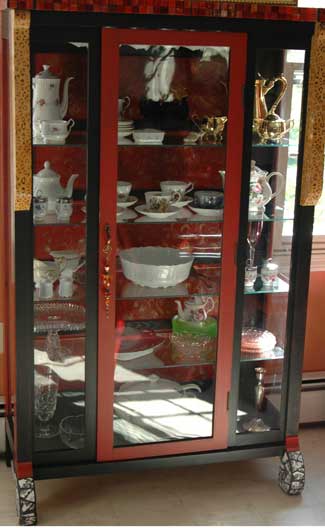 The most important thing to remember when re-purposing your thrift store and flea market finds is to have fun and be imaginative in the personalization of your pieces. They'll be more than just recycled; they'll be your "one of a kind" family heirlooms for years to come.
"Creativity is not the finding of a thing, but the making something out of it after it is found."
~James Russell Lowell
Royal Design Studio has some of my favorite stencil patterns for furniture, walls, floors, and ceilings. Check out this link!
If you're hungry for more coddled egg info visit this link too! http://whatscookingamerica.net/Eggs/CoddledEgg.htm
Tell me, what nifty- thrifty things have you creatively recycled lately?
Until our next shoreline visit…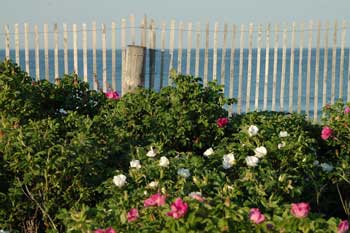 Make Each Day Your Masterpiece
Beach Blessings farmgirls!
Love, Deb