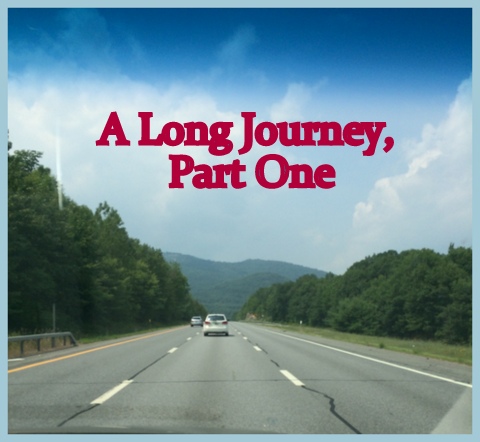 I'm blessed that I've been relatively healthy my entire life. I had typical 1970's childhood illnesses like strep throat and chicken pox, and was only in the hospital at age thirty when my daughter was born. I've always eaten healthy and exercised. Five years ago, inspired by MaryJanesFarm, I went completely organic. I avoid processed foods and alcohol, don't smoke, and come from "good stock". During my twenties and thirties I remained healthy, aside from nagging respiratory illnesses that stopped after going organic. I'm hardly sick, bouncing back quickly without antibiotics. I'm active, a "busy bee". That's how I realized something wasn't right. Gradually, I started feeling unable to do everything I wanted to. More and more, I'd fall short  finishing chores, frequently feeling fatigued. Often it felt like I was "coming down with something", but never would. I was tired all the time, knowing something was wrong.
I can't pinpoint the start of feeling so poorly, but it was early 2013. Symptoms were sneaky. A headache one day. The next, my joints would hurt, but never in the same place. One day, it'd be my ankle. The next, my wrist. My neck hurt, shoulders ached. I felt fatigued.
I wondered if I had Lyme disease. I live surrounded by woods in Connecticut, the "birthplace" of Lyme. I'm outside daily, and each summer pick more than a few ticks off myself and my dogs. The summer before, my dog started showing symptoms typical of Lyme, so my vet treated her with a round of antibiotics. She bounced back just fine. I'm always clearing brush, picking berries or walking dogs, so if anyone has a chance for Lyme, it's me.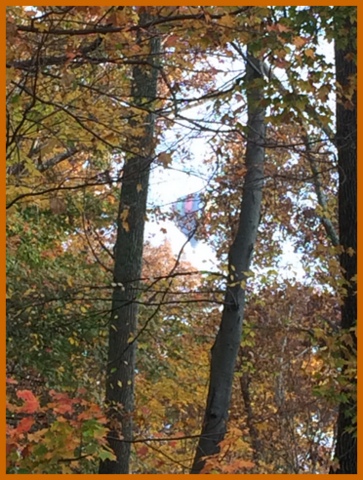 In May 2013, I was due for yearly check ups, and mentioned how I was feeling. The doctor said she'd do blood work, but wasn't that concerned. A few evenings later, I got a phone call. My doctor sounded funny, and said she had bad news. The Lyme test was negative. I had "Hashimoto's Thyroiditis" –  thyroid disease. There's no cure. I would have to be on medication the rest of my life to manage it. I asked, "Is it life-threatening?" Her answer was yes, if left untreated. The room was spinning. She told me since it wasn't her specialty, she couldn't write the prescription for the medication. I  needed to make an emergency appointment with my "regular" doctor, and find an endocrinologist.
I didn't relish the thought that I'd have to rely on a medication the rest of my life to stay alive. The. Rest. Of. My. Life. What if something happened and that medication became scarce? I disliked that I'd be taking a synthetic substance, to boot. I eat clean foods, use all-natural health and body products, even make homemade non-toxic cleaners for my house. Now I'd be swallowing something chemical…forever? To me, it was like opening Pandora's box. I've watched others in the cyclone of taking one medication, only to have symptoms resulting in needing another drug to counteract side effects, then another drug to treat other side effects, until they're on a virtual mixed cocktail of prescription drugs. Yet, it was a relief to know what I was up against (or so I thought). There could've been a worse diagnosis. I'd just take my daily pill and get on about my life.
Please don't take me wrong…I'm not against modern medicine. I would've died a thousand deaths without it, and wouldn't have my husband or my daughter if it weren't for modern medicine. Though today's conventional medicine has issues, there are important medications that many people must take to stay healthy. I just want to live as natural a life for as long as I can.
I know others with thyroid disease, who were shocked at how well I'd been functioning with such high thyroid numbers on my bloodwork (T3's and T4's, and thyroid antibodies. Your body attacks your thyroid as if it were an invader). Several friends battled thyroid cancer. Neither thyroid disease nor cancer runs on either side of my family, yet it's often hereditary. I come from ancestors who usually live long lives with hearts that finally give out. Why was I the one with this? What lay ahead?
I remember that first dose, taken an hour before anything else on an empty stomach, first thing in the morning. Our daily ritual of snuggling with the dogs and catching up over coffee would have to go by the wayside. After taking it the very first time, I thought I was having an allergic reaction, feeling funny immediately.
Every morning, I woke up an hour earlier to take the medication. I'd feel a burning sensation down my throat no matter how big a glass of water I drank. Stomach issues followed.
Because Hashimoto's is a slow thyroid, most people lose weight when treated; not me, while on the medication, I packed on pounds.
At first I did feel some improvement. But by fall, my joints ached worse. I had more headaches. Menstruation stopped. My stomach hurt. I was sluggish. My hair thinned. And that was just the beginning.
If I was on the right medication why was I getting worse? Was there something else wrong with me?
Until Next Time…Farmgirl Hugs, Nicole