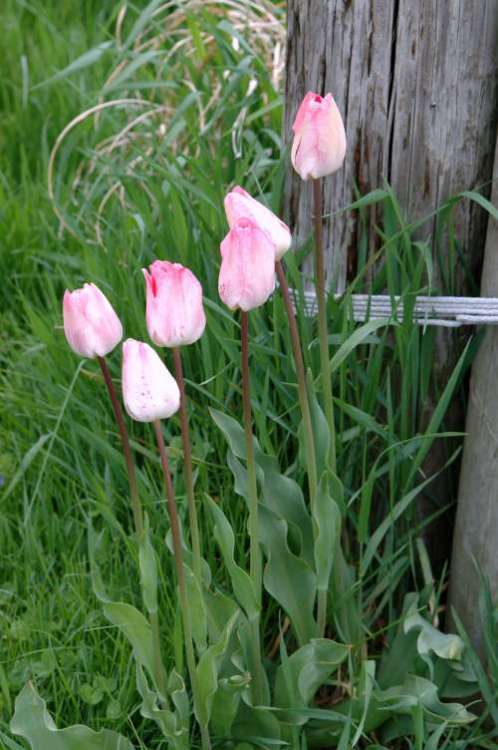 Dear Sisters,
Can you believe we are only a few short weeks away from the first day of Spring? Just the thought of warmer days and the greening of my gardens brings pleasant thoughts while I shovel the newly fallen snow off of my car and walkways. But that's not all that's helping me get my spring-spiration on. Every year in deep winter I spend time getting re-acquainted with a few of my favorite garden guru's from days gone by. The gardens of Tasha Tudor, Beatrix Potter, and Claude Monet' are worthy of a trip to the Library or a quick Google search for I can always count on them to remind me that each new growing season promises new lessons to be learned and more joys amongst the flowers and garden visitors. Come on in and meet one of my favorite garden ladies of yesteryear!
Doesn't this beautiful oil painting by impressionist painter, Childe Hassam just make you want to dive right into Celia's garden? I can almost smell the flowers and feel the warm sea air on my skin. It must be mid to late summer by the looks of everything a bloom.  In her  book, An Island Garden, first published in 1984, Celia shares her 50 x 15 garden plot illustrated with a plant by numbers scheme. Some 57 plants are listed such as; Sweet Peas, Hollyhocks,
Poppies, Single Dahlias, Sunflowers, Love-in-a-Mist, Lavender, Honeysuckle, Bachelors' Buttons, Damask Roses and many more beautiful flowers graced her garden from early spring right through the first freeze, as late as November in a rare year.
This is the cover of the famous Childe Hassam edition (first published in 1894) and the first reissue (1988) by the original publisher, Houghton Mifflin Company. My copy arrived two days ago and I've had a difficult time not staying up into the wee hours of the morning to finish it! Not only is Celia's flowery prose so telling of the way writers wrote in Victorian times, but the beautiful works by Child Hassam of Celia's garden that are scattered throughout the book are enchanting. As much as I love being able to access virtually anything under the sun about gardening with a quick click of a button, the old-fashioned garden lady/farmgirl in me enjoys slowing down and soaking in a once-upon-a-time garden tour written in the gardeners own words. She speaks of the familiar calls of visiting birds, sewing seeds in eggshells that prove to be difficult to transplant, the never-ending weeding, and when to transplant tender Sweet Pea starts, all of which have been brought to the island by a bumpy boat ride in early spring.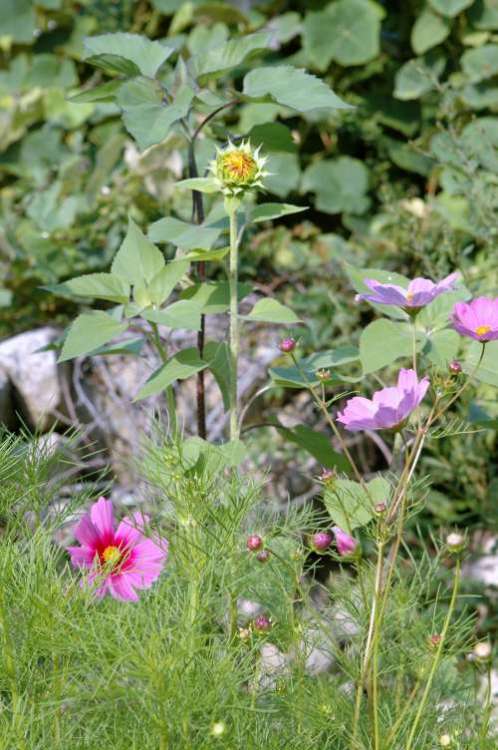 You see, Celia and I have something in common. She was an island gardener and I am a beach farmgirl! I'll admit it was the title of her book that caught my eye because I'm always cultivating gardens in my mind for Dandelion House and at the cottage.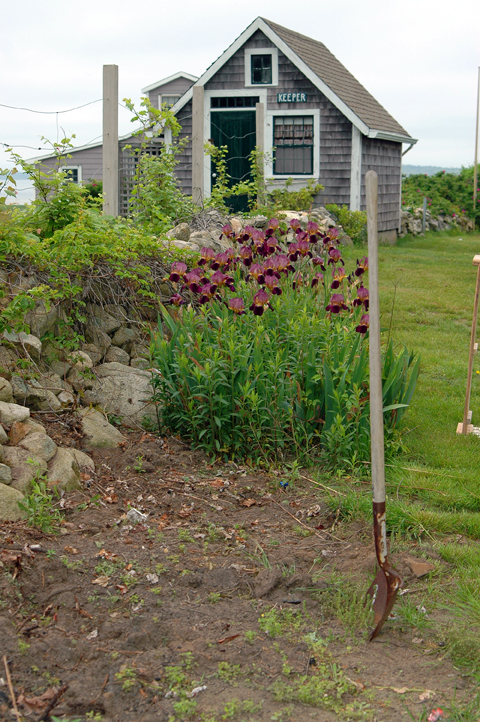 I hoped I might glean some seaside gardening tips in her book ( which I certainly have) but it's so much more than that. Celia's, An Island Garden is a glimpse into a lady's love affair with flowers of all kinds and her intimate relationship with them which started at the tender age of 5. She lived much of her childhood on White Island and later returned to the sea as a wife and mother of three children to Appledore Island, where her father had built a summer resort hotel. It was there she cultivated her beautiful gardens and writing about them betwixt and between rearing children and helping run the resort.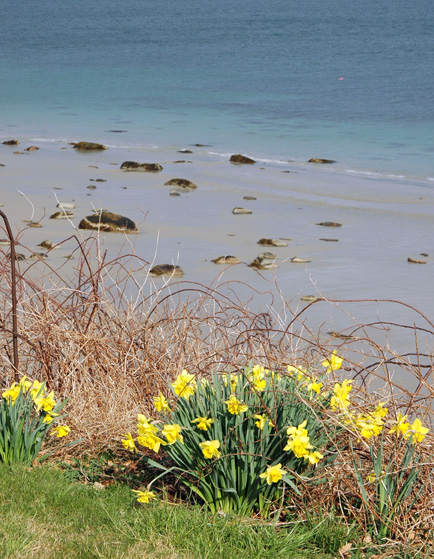 Celia's appreciation for the all mighty miracles that lie within each seed is apparent on every page. A gardener has to have a great sense of hope and optimism to begin with. It takes heaps of faith, hope, love alongside the protective prowness of a newborn mother to raise beautiful flowers to their peak. Who else, but the most dutiful mother would wake at 4:00 o' clock in the morning, trek outside in her nightgown with a flashlight, and pick slugs off of her precious, newborn sprouts until sunrise when they disappear out of sight?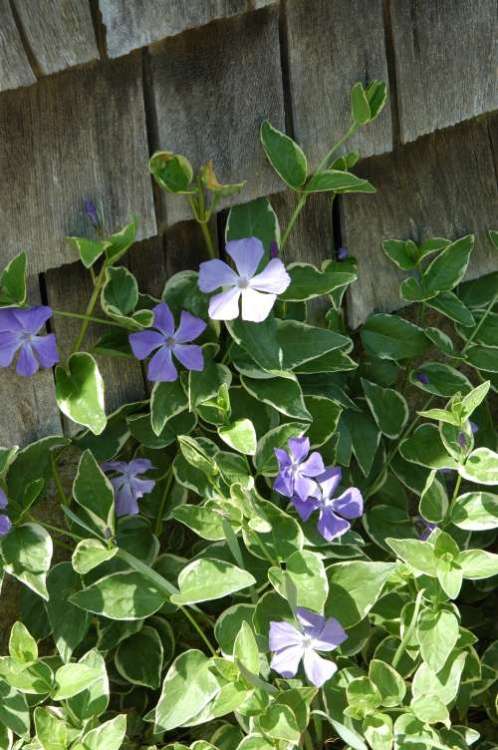 I'm already half-way though An Island Garden and I can't wait to read it again! It's a wonderful winter escape for this flower-starved farmgirl.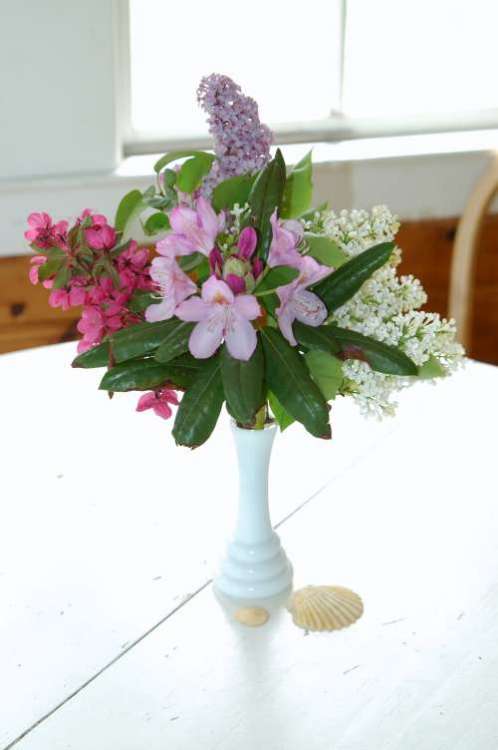 As you know, I've been experimenting with growing annuals by the boatloads for the last couple of years in preparation for taking my flowers to my local Farmers Market one day.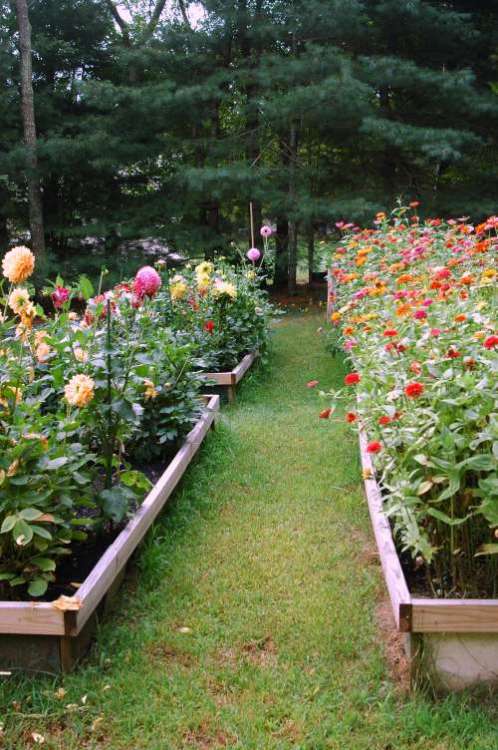 Well, THIS is my year! I just had my logo created for some advertising I'll be doing in our local Edible South Shore & South Coast Magazine over the summer months. I'm so excited about how it turned out! Let me tell you about what inspired my design. I love, ( no, I ) LOVE antique and vintage botanical drawings and illustrations like those found on antique seed packets, botanical calendars and catalogs. Something about those colors and designs just speak to me. With that in mind, I asked a friend who is a graphic designer to create a " vintage inspired" logo for me that I can use in print ads as well as marketing materials such as business cards, banners and labels for my flower bouquets.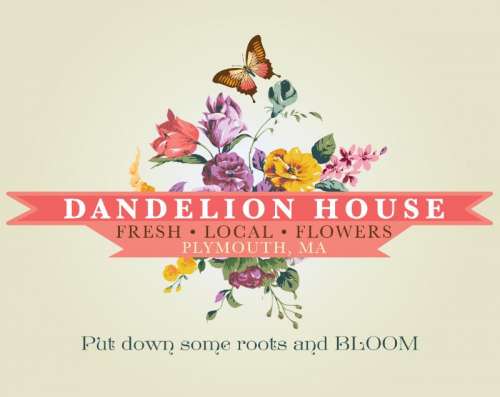 Ta-DA! She nailed it didn't she? I couldn't be more pleased with it. This is just the logo without contact info. I've got one all ready for the magazine ad with the addition of my email address and blog address. June seems like an awful long way off as I look outside at those 6 foot snowbanks lining my driveway but I can picture myself under my pop-up tent surrounded by flowers and smiling farmers market friends.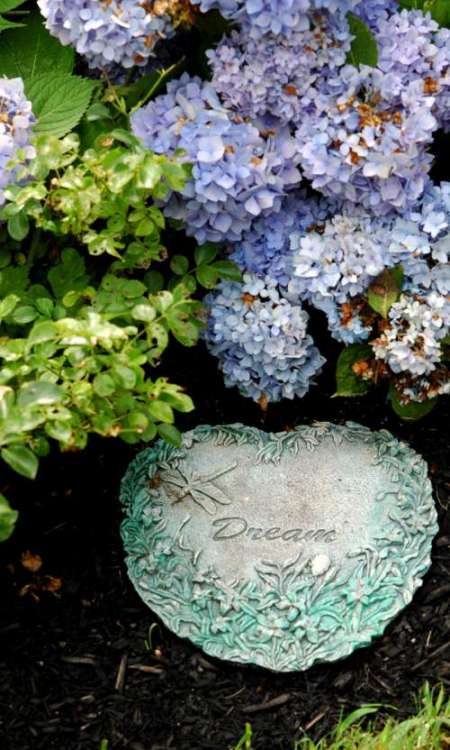 In the meantime, I've planned two spring~spiration garden outings to get me in gear for a flourishing flower season!
Celia Thaxter's garden welcomes visitors on Appledore Island ( one of 9 tiny islands that make up the Isles of Shoals located 6 miles off the coasts of New Hampshire and Maine) I'm thinking of an early to mid-July date for my visit. I want to see the gardens at their peak!
Next up is The Heirloom Festival in Wethersfield, CT. America's historic seed farm of Comstock,Ferre & Co. It's a celebration of spring planting season and a travel back in time garden day with top speakers, vendors and historic craftsmen. Sunday, May 24th. It's just a short 2 hour ride from my house. I'm hoping to bring home some heirloom seeds and seedlings.
Now, pray for rain and sun, sisters! I'm ready to put down some roots and bloom!
What are you doing to get ready for spring? Share your dreams, plans, trips, etc…
Until our next shoreline visit~ may you find plenty of spring~spirations to get you through these last few weeks of winter. Soon it will be baby farm animal season too!
Much love and Beach Blessings,
Deb # 1199