To teach is a gift, but to also inspire is extraordinary. I still vividly and fondly remember my most influential teachers, those possessing a certain magic. Inside Newtown Middle School, there's a unique classroom. Part hands-on workshop, part retro-museum, this amazing class was constructed by an equally fantastic teacher.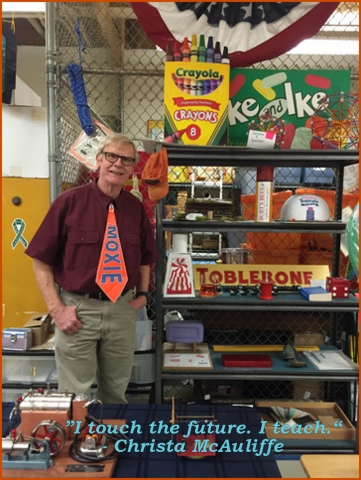 Mention Donald Ramsey to students past and present, and they light up. In the field for thirty-seven years, Mr. Ramsey teaches Technology Education to seventh and eighth grade. This unique class uses the application of science plus math in a hands-on way, encompassing industrial arts, transportation, communication, and history.
Starting out as a vocational teacher at an alternative high school, Mr. Ramsey later served in administration but missed being in the classroom. "I didn't feel as connected to the kids". He had a dream for an interdisciplinary classroom in a shop setting – combining different subjects typically taught in schools. Inspired by a book read in college, Mr. Ramsey felt subjects could all be interrelated, covered under the umbrella of technology.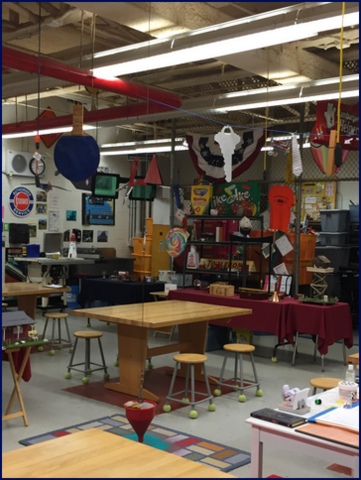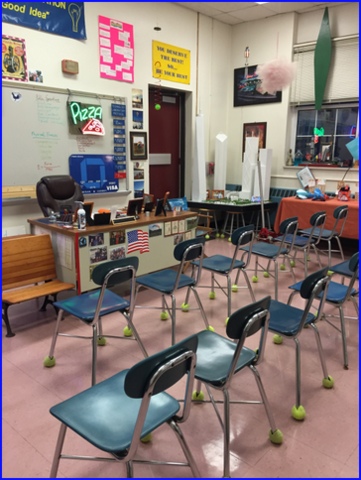 Students attend Technology Education as a "special', a series of rotating classes taken for a six-week session. At orientation, parents were in awe of the classroom bursting with color, to-scale models, and gadgets. Mr. Ramsey says the space lends itself to the interdisciplinary idea, with scientific and historical items combined with student-made projects and gadgets of his own interest. Influenced by an uncle who loved hot-air ballooning, Mr. Ramsey hopes the room inspires kids with dynamic things in motion.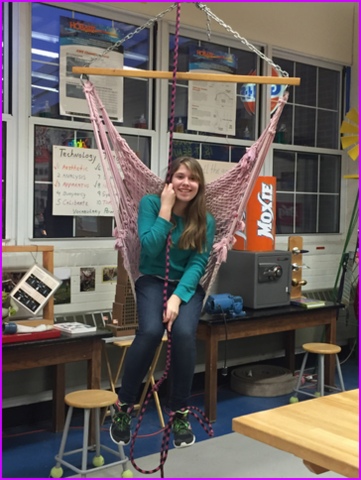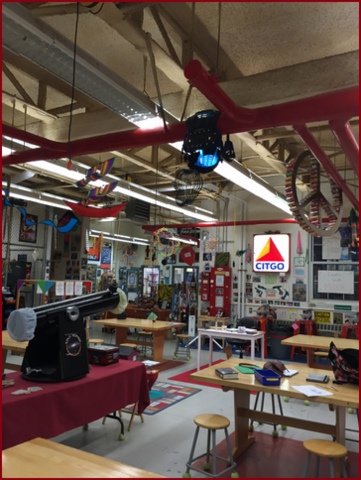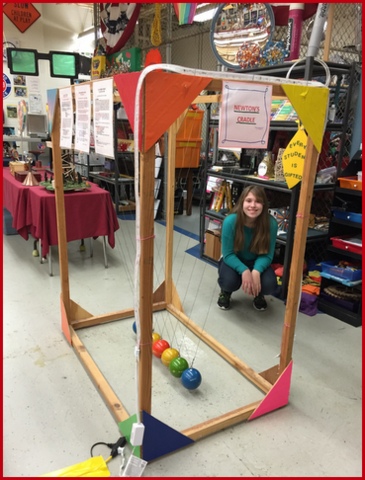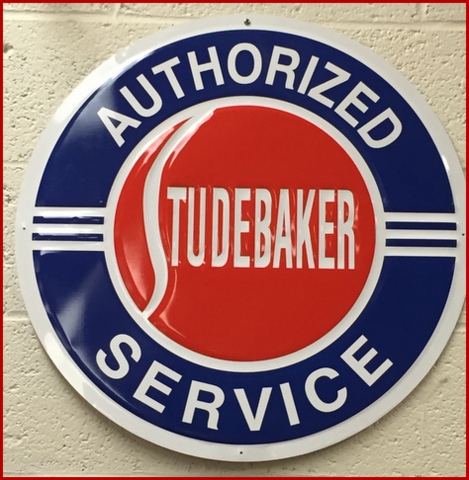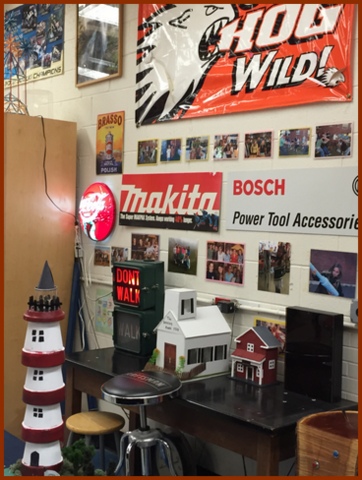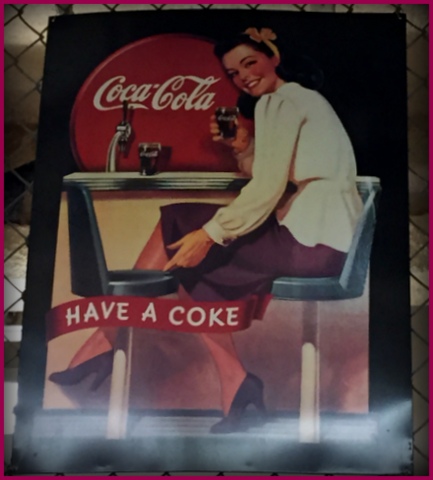 The decor started with unique items found at tag sales and flea markets Mr. Ramsey thought would spark kids' interests, brought in as a sort of "show and tell". Students were fascinated! Soon kids, parents, and others were bringing in and donating all sorts of things. Many items are hand-made, getting kids interested in things besides today's electronic devices. Mr. Ramsey says, "Kids should be connected to the historical and human value of things." He adds, "Craftsmanship has lost favor to a 'throwaway society'. Craftsmanship is one of the best parts of humanity. Flaws are beautiful."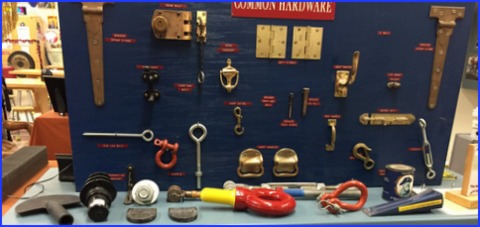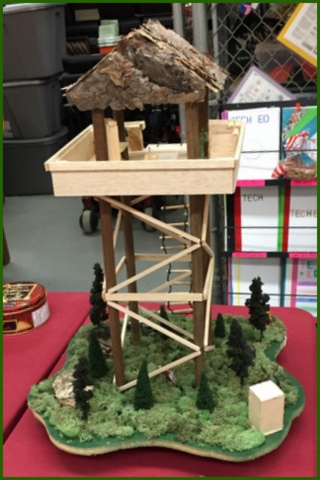 It's not just the room that inspires, it's Mr. Ramsey's devotion to students and the art of teaching. Though technology changes, shaping history as it goes along, Mr. Ramsey says kids are kids – their trials are timeless. Middle school's a difficult age, one Mr. Ramsey remembers well. "Sometimes a student lacks motivation due to other things going on. Everybody's gifted in their own way". It was a teacher who first recognized that Mr. Ramsey was good in logic, and that recognition changed his whole life. "A surgeon helps one person at a time. A teacher can inspire a generation and break a cycle of failure." Mr. Ramsey adds that he also learns from his students and that "to inspire…to motivate…is to validate. The students come to the table with their own experiences and passions. Success is based on discovering one's passion; teaching should be a partnership, a facilitator to help discover students' interests. Everyone's unique. If kids know you care about them, they'll learn. The subject is the vehicle to reach the student." Flourishing in his class, my daughter was sorry when her time in Technology Education class was up. She still pops in to visit, as do many others, including alumni.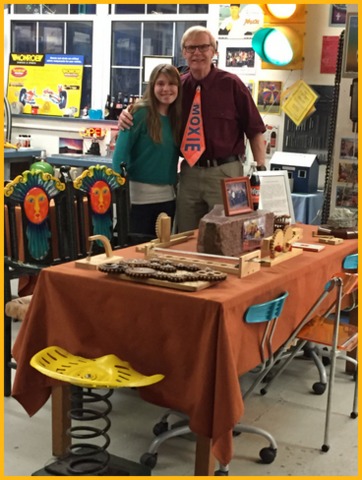 Mr. Ramsey's favorite pieces on display are sentimental and nostalgic, mostly projects made and donated by students. An example is the Archimedes' screw made by a female student who still visits. She went on to attend Nonnewaug High School's Agricultural program. Female students participate in a class that they might not have gotten to in past eras. Mr. Ramsey states, "Technology is not gender-specific."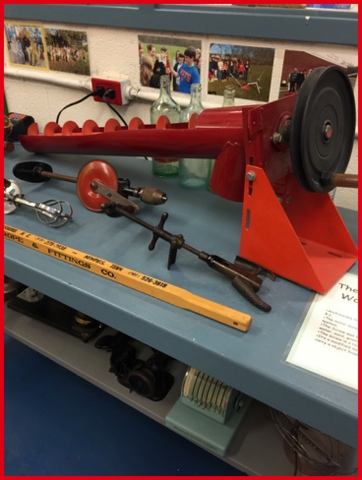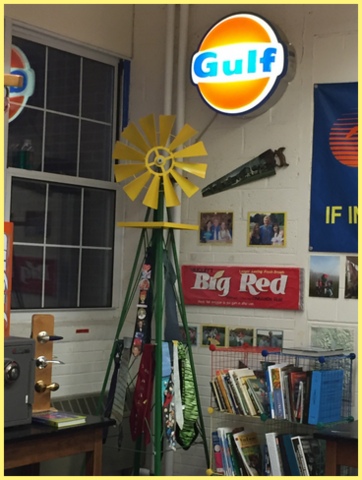 A tie rack loaded with zany ties, an example of students and teachers working together, is a student's idea from ten years ago. She wanted to "take something ordinary and make it extraordinary". The collection of student-made ties has grown to over 1,000, and Mr. Ramsey has kept every one of them. The "Moxie" tie he's pictured in was in honor of the school's "Retro Day".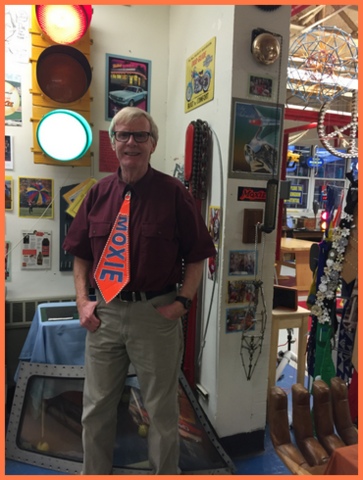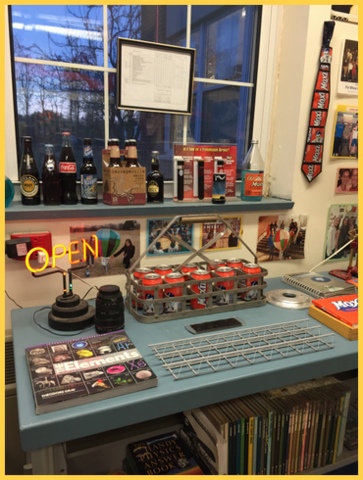 Moxie is defined  as "energy, pep, courage, determination, and spirit." The word originated from a vintage New England soda company, most popular before 1930. After nationwide marketing, "moxie" found its way into the English dictionary. Mr. Ramsey first heard of it in Maine on a rafting trip. He loves the nostalgia combined with the message to learn without being afraid to try new things, something he has tried to do throughout life. (He's currently learning the trumpet for the first time ever). Mr. Ramsey's motto in and out of the classroom is "Live and learn with moxie!" He's doing a great job of teaching with moxie, too.
Did you or your kids have a teacher who taught with 'moxie', too? Leave them a shout out in comments!
Until next time…Farmgirl Hugs, Nicole