I'm standing in the cold mountain stream that runs in front of our farm.
The water is freezing, but I've got my muck boots on so my feet are cold, but dry. (cold feet, warm heart, or something like that)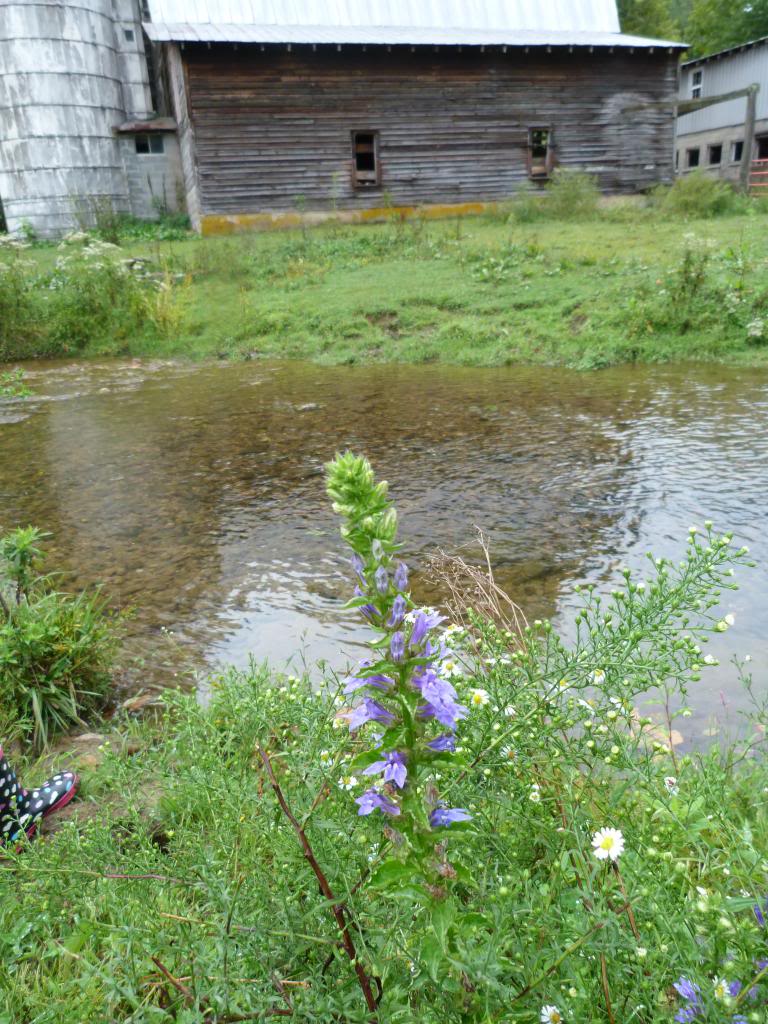 I'm here to harvest sand for my chickens….


My chickens use the sand to help them digest their food (grit) and also for dust baths.
And sure, I know….I could go and just BUY a bag of sand.
But why would I? I'd miss out on all this wet, cold fun.
All of a sudden I notice beautiful small rocks in the water. I start filling my coat pockets with their loveliness.
One is layered quartz.
Another has flecks of shiny silver and gold.
I found one so green I wondered if it could be a semi-precious stone.
I was scooping up one that had a peace sign of marble swirled in it (very cool!) when a tween-ager wanders up. She had her rain boots on (said boots are photo-bombing that photo if you look closely) and came into the water to help me.  I see an opportunity. "Look at all these rocks, each one unique and different. What if this stream had only rocks that were exactly alike? Boring! I wouldn't be filling my pockets with them. I wouldn't be taking each special one inside to put them on my kitchen window sill to join their brethren. I wouldn't be admiring each one daily."
She saw right through me. "It's not that easy," she sighed. Then she mumbled, "I wish I had grown up when you did."
Me too; things seemed easier then. I don't know if it really was or not, but it sure seemed that way to me. Or maybe I was more insulated from the crap-ola in the world. It's easy to be more insulated when the internet wasn't invented yet and all we had were 3 VHF television stations and 3 UHF ones.
I thought about the time this tween overheard a group of girls talking about cutting themselves in the bathroom. This was when she was in 6th grade in a small, rural school. Not in the big city, but in the big country. Cutting. Themselves. Girls.

I thought, too, of my daughter's friend whose mom told her to "try to be prettier." My heart hurt.
These days our young girls want chicken legs.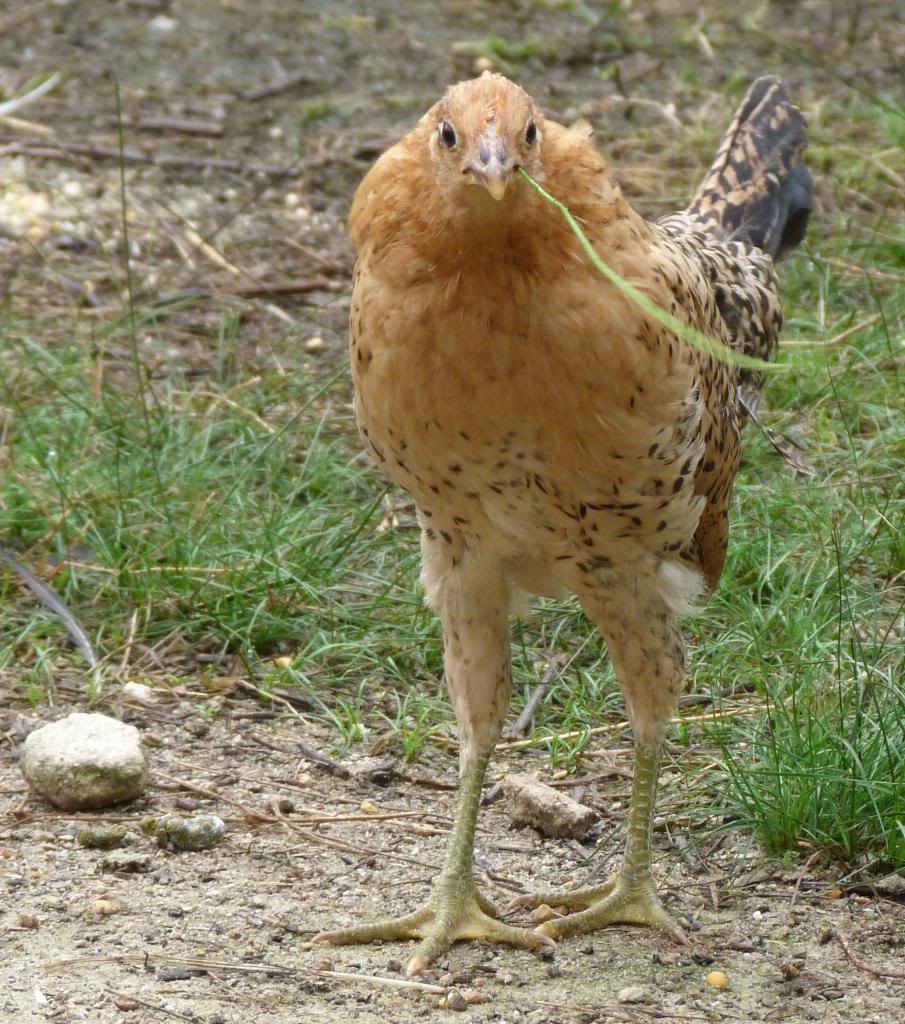 They aspire to have "thigh gaps" (being so skinny that the legs above the knees don't touch each other) and protruding collar and hip bones.
What do you want to be? Skinny and hot. No wonder so many girls have eating disorders and inferiority complexes. This is not healthy: not emotionally, mentally, nor physically healthy.
I've come to believe that we are sleeping on the job of raising our children. Somewhere along the line we gave control of our kids over to people and industries that don't care about them or their development. We mindlessly accept whatever the media and fashion industries put out there. I realized it years ago when I went to buy a bathing suit for my young daughter. Padded tops, skimpy bottoms. For. A. Child.
It's hard for females to make peace with their bodies. Even skinny, beautiful models struggle with this. Did you see the TED talk that model did? So how do we help our girls develop self-esteem, self-confidence, and self-worth when they are continually bombarded with messages and images telling them that they are "less than"?
Speak up, stand up, and have the courage to be the woman you want your daughter (or niece, granddaughter, sister, friend) to grow up to be. "Healthy and whole" must become the new "skinny and hot." But how???

First step, we have to wake up.
We must mindfully create ways to mitigate the damage done by culture and society to the developing minds and bodies of our girls. We've got to both invent and be the solution. That means we must be aware and vigilant. Not only of the culture around us, but of ourselves too.
I wonder, how much do we talk about our own negative body-image issues in front of our daughters? How much do we obsess about our own looks? Do we let a "Hollywood" mentality creep into our own psyches? Are we in awe of the star who has a baby and is back down to a size 2 in 30 days? Do we praise our girls for their appearance more than anything else? Do we buy them the padded bras and thongs when they are 12? Can we learn to say "nope" to them?
Can we find and engage them in activities that empower them?
This is yet another reason why the Farmgirl movement that MaryJane started is hugely important for not only us, but for our girls.  Explore the Farmgirl Sisterhood if you haven't already….here is the link to the section for Young Cultivators. It's for young'uns 8-13 years old and is a great way to get them excited about  Farmgirl/Farmboy wholesome stuff. We need more of that.
Now, your turn to talk. Why do you think the Farmgirl movement is so important TODAY MORE THAN EVER? And what ideas do you have for helping our girls (and ourselves) find happiness with themselves?
Until next time, Friends, savor the flavor of life!
Lots of love, The City Farmgirl, Rebekah
One of my favorite bands, the Avett Brothers, sums it up pretty good in their new song, "Another is Waiting."