Ever since we bought this old farm, I've wondered about its "Heart and Soul."
I've looked and I've listened.
I've wanted to find it so we can be true to it. The farm was in the same family for 150 years before we had the honor of becoming the new stewards and care-givers. The house provided shelter and warmth for many generations of children; the land provided food and income. We want to do it right. We want to honor its heart and its soul. I think we've done that with the house; now it's time to figure it out with the land.
Oh, this?
This is my crazy angel baby.
There is no reason whatsoever for his photo here.
I just took this pic and when I uploaded it and saw all that soft fuzzy neck fur, I thought you might want to kiss him. Yes, go ahead. It's as soft as it looks. kiss, kiss, kiss.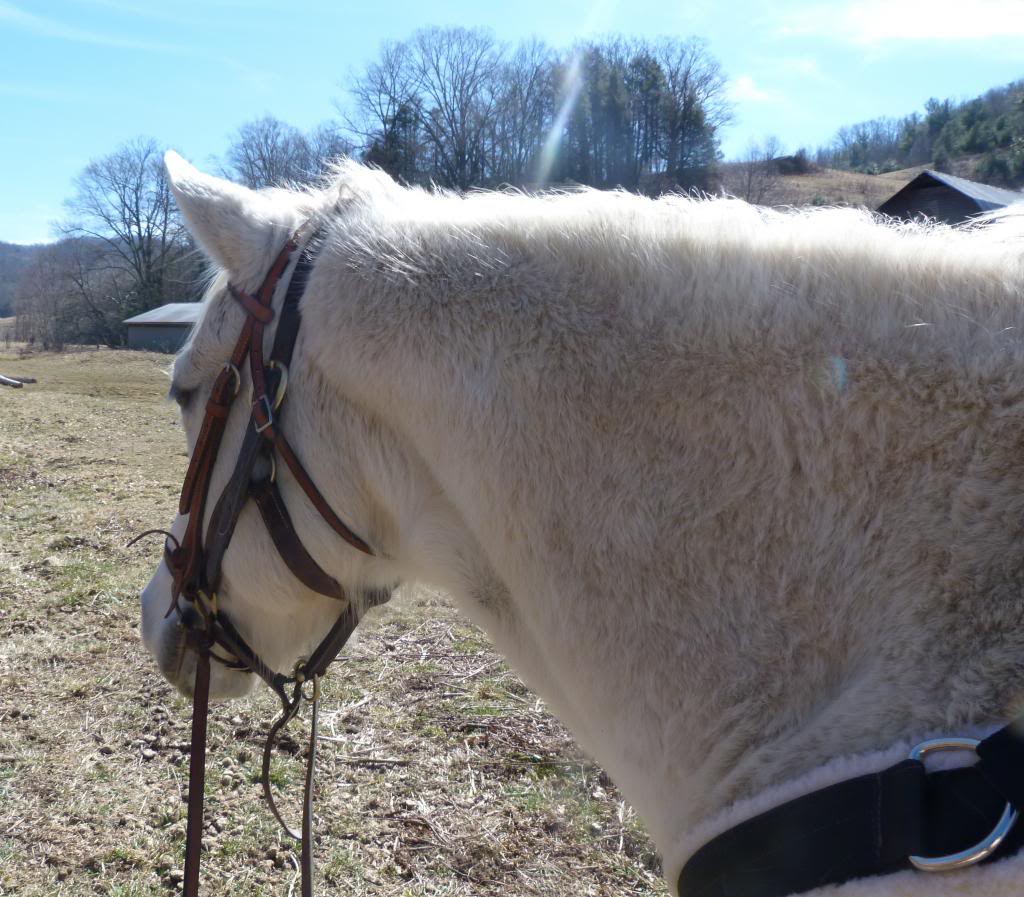 This, the month of HEARTS, the month of SEED CATALOGS, has really gotten me thinking.
What are we going to do with this farm? In the long run. You know, the BIG picture.
We have 75 acres.
We have no farming skills or knowledge.
We have no equipment.
Oh, this?
There is no reason whatsoever for his photo here.
It's just that he's been doing so well lately. If you remember, when I bought him and brought him here to our farm, he went from being a gentle, lazy gentleman to a wild child. Yep, he went wild on this farm. Wild!
So, I had to call in a Horse Whisperer to whisper to him because he would not listen to me.
And she is an incredible Horse Whisperer.
Anyway, the Horse Whisperer took this photo with her phone on Valentine's Day. She's something else. We're lucky she had time to work with us. Now he's a  gentle, yet wild gentleman, which is actually a nice combination.
kiss, kiss, kiss.
Anyway.
If you've ever bought an old property or house or farm yourself, or worked on one, you know that there's always a lot of trash in the yard, in the out buildings, under the bushes, in the weeds. I had a friend who bought an old house and found all kinds of treasures buried in the yard. Every time she dug a hole to plant a bush or a flower she'd find silverware, jewelry, knives, coins. All kinds of good stuff.
There are two things that I find the most of here.
One is beer cans. I think I mentioned that the tenant who lived here before us liked to drink al-key-hall. ALOT. A. LOT. ALOTALOTALOTALOT. ALOT. And, I don't believe he ever went to the garbage dump. This farm WAS his garbage dump. Yay for me, huh? Yes, I know.
Two is shoe soles. What is it about shoe soles? Don't ask me, I don't know. The shoe itself is gone; it's just the soles that I'm finding. Why are these all over this farm?? I've thought that perhaps nice people used to give him shoes because he looked like a hobo. Yep, he looked homeless and smelled homeless and stayed drunk all the time, so maybe they gave him shoes. And maybe he just threw them out in the yard? IDK. But I find them often and everywhere. Shoe soles: not the SOUL of my farm.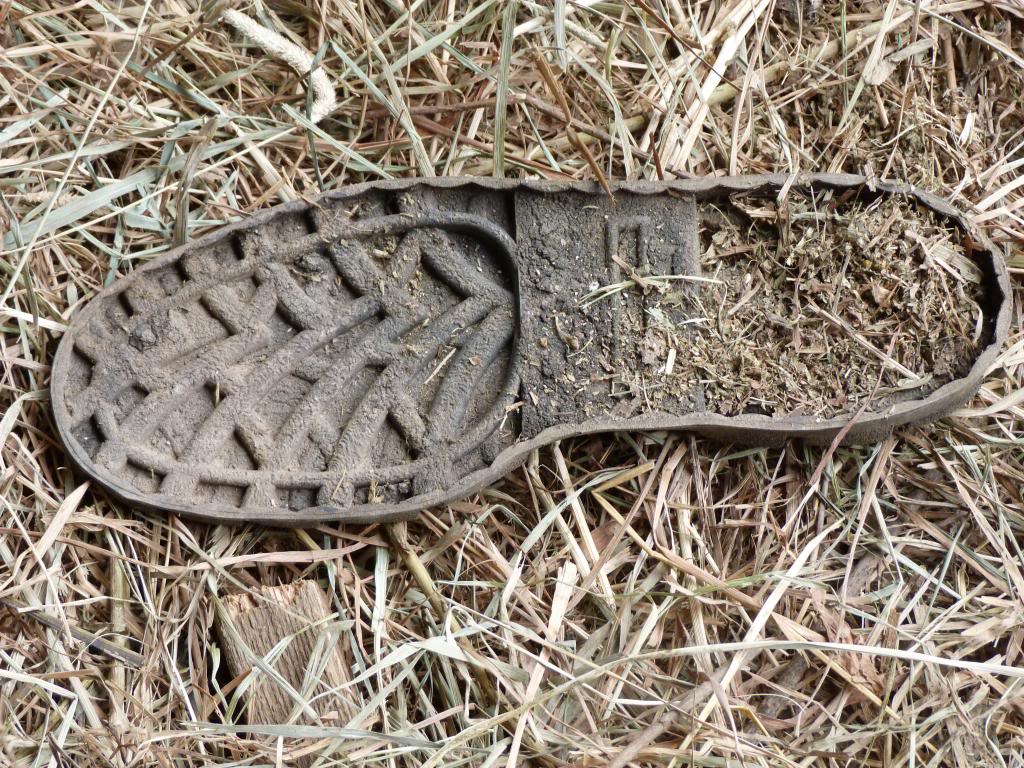 But, back to the Heart and SOUL of this farm.
I finally fingured out that we need a master plan and a master plan diagram, so we're working on that.
And we need a tractor. No two ways about it. So we're working on that.
And we need to try to save the outbuildings before it is too late.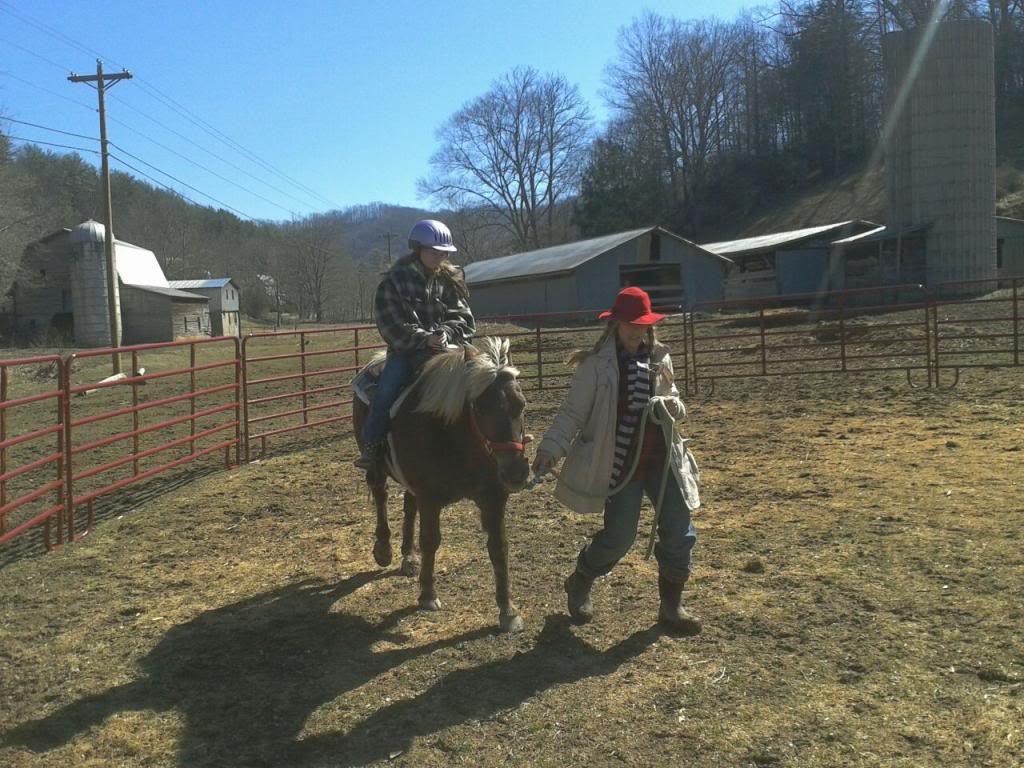 This photo kinda shows you the shape the farm buildings are in.
They need a lot of attention. Do you think one would make a good law office? Nope, me neither!
Wait, am I beginning to look like a hobo myself?
Hmmm.
Oh well. Maybe people will start giving me shoes.
AND I forgot to tell you.
We got another horse. That's him in this picture. Isn't he cute? He's an overweight Rocky Mountain Horse.
I guess adding horses works like I hear adding children does. You know how the first one you have you over-think everything, research everything, over-prepare, etc, etc, etc? And then after that you just kinda add on. (I only have one child, so I can't speak to this firsthand; but so many of my friends have talked about how different it is with the children AFTER the first. You know what you're doing, you're far more comfortable with your skills, you don't worry and document as much.)
Anyway, that's the way it was with our horses.
We have three now.
Here they are out my bedroom window.
Excuse me a minute while I blow them kisses. I'll be right back.
smooch, smooch, smooch, kiss, kiss, kiss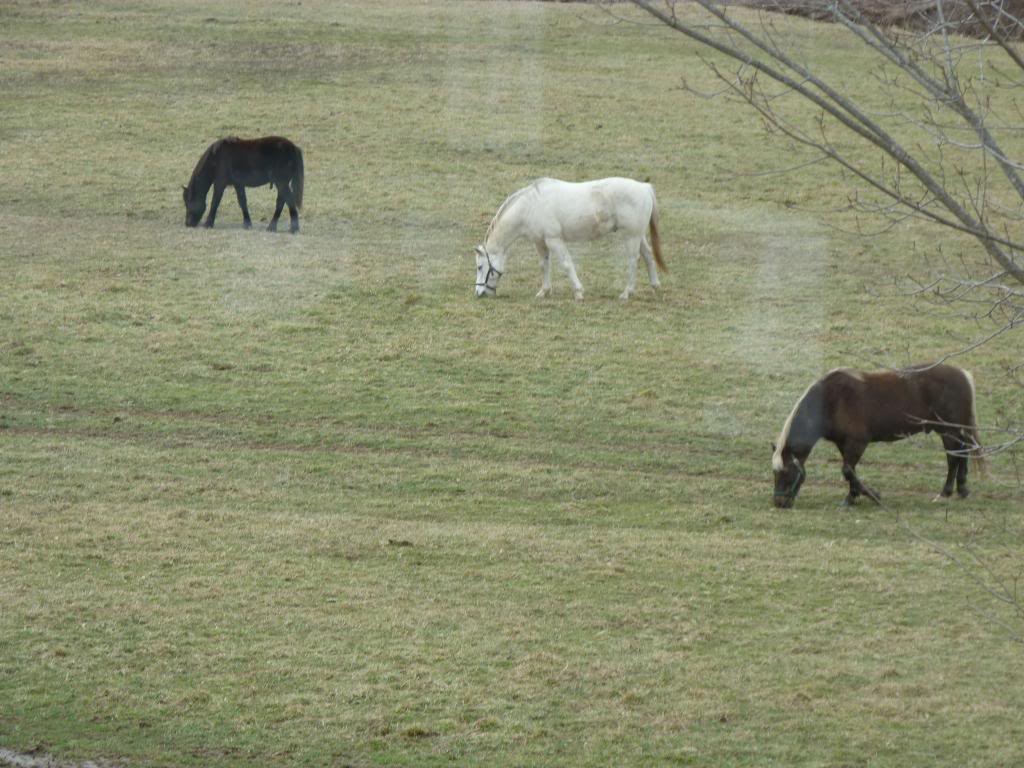 LOVE THEM.
So, I'm looking for the Heart and Soul of this farm. In addition to old ramshackle buildings, it has Christmas trees, steep woods, the pasture area, and some "bottom land."
The sky is the limit with this Farm. I guess we are only limited by our imagination, resources, time and energy. Big limitations now that I think about it.
The learning curve is huge; I should add that to our limitation list. (For example, if I had my little garden patch back in Atlanta, I would have planted my Sugar Snap Peas by now. Here, I don't know when to plant what.)
I know I want chickens, but I don't know anything about chickens. I don't even have a chicken house.
I've got a brush problem in my upper pasture and am thinking about green brush control: goats. I don't know anything about goats.
I think animals are a part of our Farm Heart and Soul. Not animals to raise for meat, but taking care of animals. Maybe rescues.
"Happy is the house that shelters a friend." Ralph Waldo Emerson
That's what I've always said to my husband when taking in new animals. That and
"What's one more?" Rebekah Teal 
We LOVE animals. I've got to make sure we do it right so they'll be healthy and safe.
And, hey. I think human friends are part of the Heart and Soul here as well. I'm loving keeping a pot of soup on the stove and bread in the oven. It would be fun to do some farm events here, like an East Coast Farmgirl CampOut. Maybe that's part of the Heart and Soul too.
So tell me. Where do I look? Where did you look? Where did you find the Heart and Soul of your place? (Even a rented apartment can have Heart and Soul.) I think sometimes we find it; sometimes we have to create it. Where did yours come from?
Here's another SOLE I found recently. An old horseshoe at the edge of the creek, buried in the bank.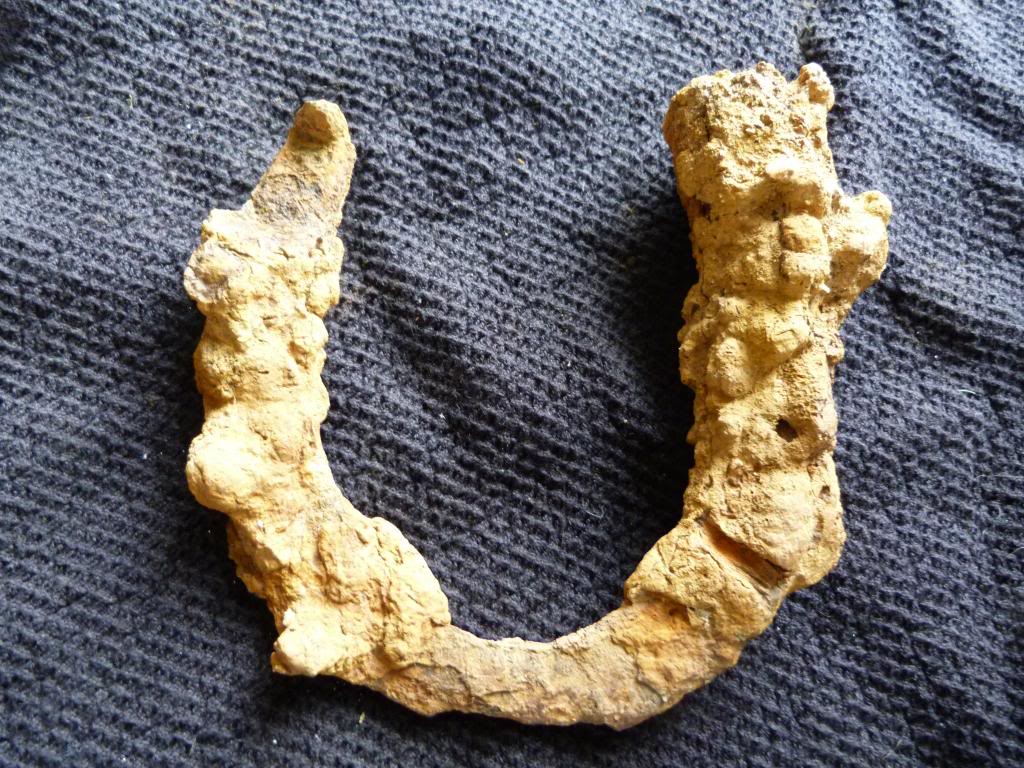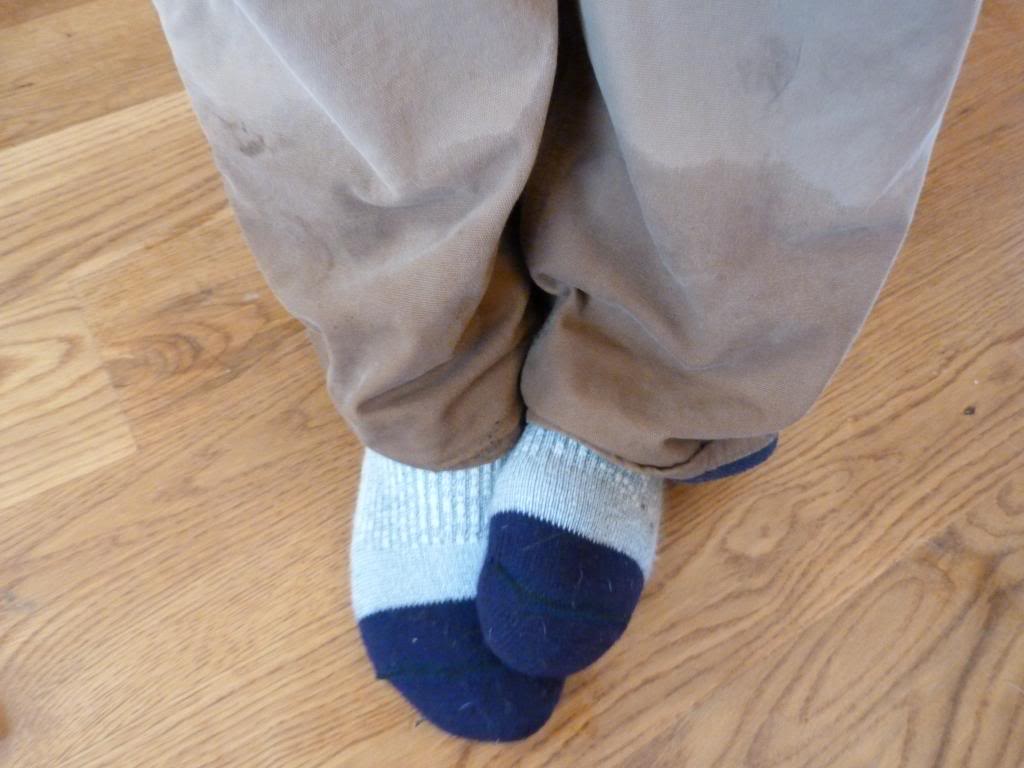 tiny rocks attached to it…maybe some how THIS is the soul of our farm.
Until next time, Friends, savor the flavor of life!
Lots of Love, The City Farmgirl, Rebekah