"There's nothing better for the inside of a man than the outside of a horse."
Ronald Reagan
How have I lived 49 years without a relationship with a horse? I don't know. My insides could use it. I have been afraid of them most of those years. And then something happened. I moved to a farm and am getting to know horses.
And it was inevitable. It was bound to happen. I want my own horse.
I don't see any reason I shouldn't get one, do you? I have a farm, I have a barn, I kinda know how to ride, I have a cart full of hay…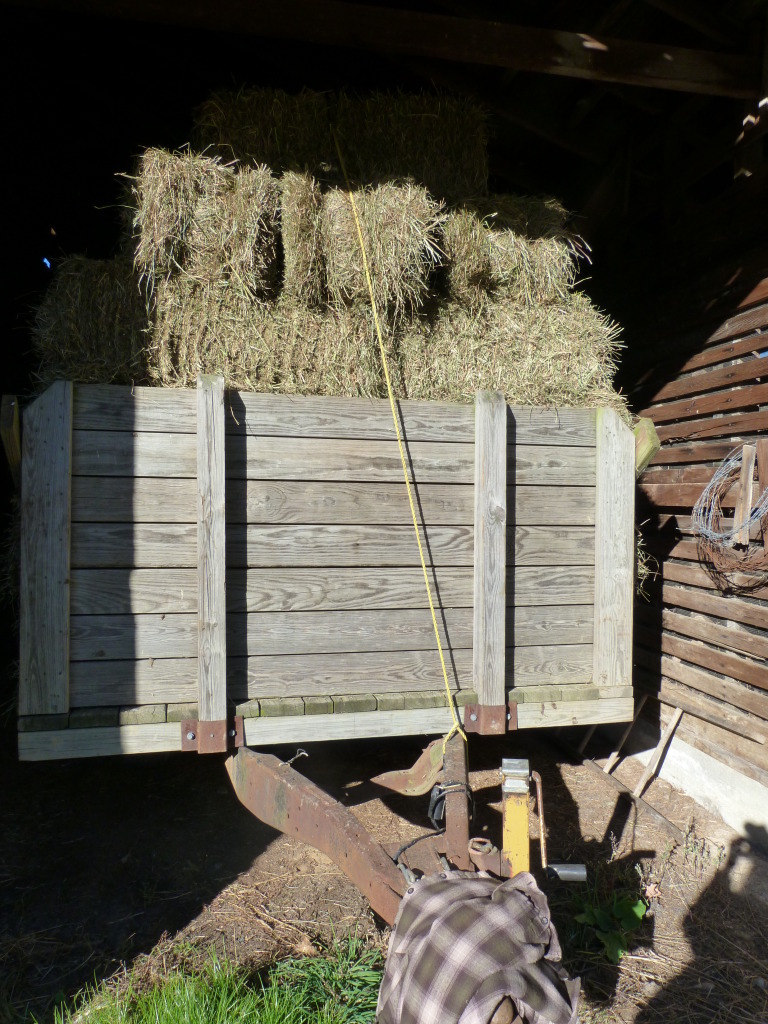 And some hay in the front field.
I've always wanted to do this with a roll of hay and this year I did!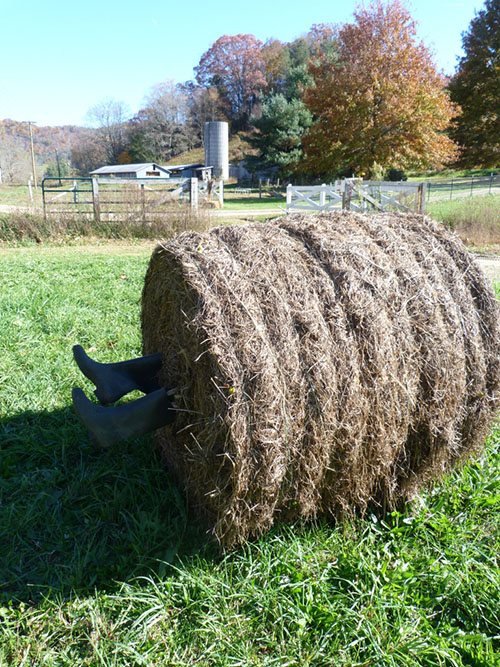 Yes, I am on the hunt for a "husband" horse or a "granny" horse or a beginner's horse. They all mean the same thing: a horse that will carry anyone. A horse that is so well trained and calm someone who never rides can ride him or her. Oh, and I want this horse to be beautiful. And not too expensive. Tall order? I'll say.
You don't happen to remember my trail ride, do you? Oh my. I didn't breathe the whole time and came home with a backside that was sore for days. I was so afraid. I was sore afraid.
I've come a long way, Baby. I'd like a do-over on that one. If I rode Cowboy today, he wouldn't be off in the neighbor's yard eating her flowers and bird seed.  No siree-bob, I'd be able to control and move that horse where I'd want him to go.
So I look on equine.com and equinenow.com and dreamhorse.com. I comb craigslist. I'm not looking for A horse, I'm looking for THE horse.
THE horse to love and cherish and take care of forever.
THE horse to ride around on this farm.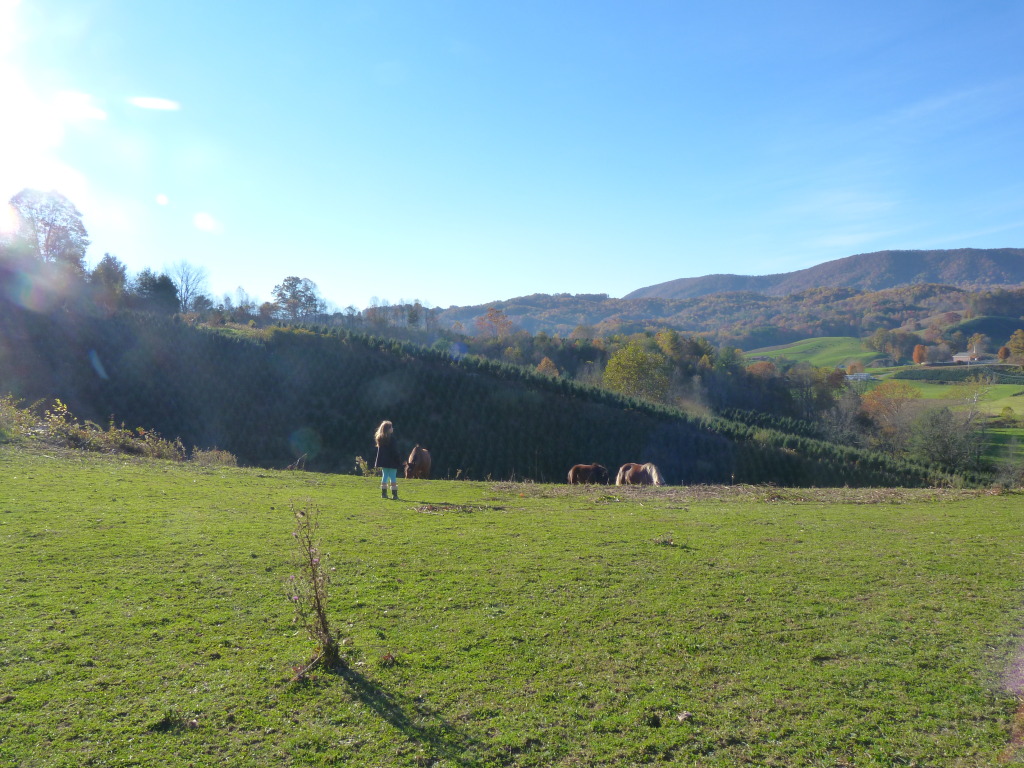 I went to meet a horse last week. I was so excited I couldn't sleep the night before. I drove 2 hours to meet him. I came home a little disappointed. We just didn't have the report I am looking for. Am I asking too much? Maybe, I don't know. Should I wait for the perfect partner? Or just get one that will do?
I don't know horses that well. I don't know how smart they are. I don't know how loving they are. I don't know how they relate to people. I don't know how they respond to people. I've spent most of my years avoiding them.
But now that I have a farm….I WANT A HORSE!
I spoke to my horseback riding instructor about it. She said—hey, why don't you wait? You can get through the winter here first. You can lease a horse now and see how that goes. You can learn some more about horse keeping and make sure you like it. You can get further along in your riding skills. Then maybe next spring you can look around.
She was talking to ME. She doesn't know ME very well.
So, I said. Honey, I'm pushing 50. And I want a horse now before my bones get any more brittle. I've got the pasture and barn, well, a barnish kind of place. I've got some money tucked away for a farm animal, so it might as well be a horse. There are horses already on my farm. And I've been able to figure out pretty well how to take care of a child. I think I can take care of a horse.
I talked her into it. Alright then, she said. Let's get you a horse. I'll come and give you lessons at your farm on your horse.
THAT'S what I'm talking about. Never take no for an answer.
I'm sure I've mentioned that horses live on my farm. They are not ours; they lived here when we bought the place. When we first moved here, I would NOT go in the pasture with them. No way, no how. They scared me half to death. I thought they were wild and untrained. Now I know that they aren't as wild as I thought. They aren't broke to ride or anything, but they are not crazy wild. They were working horses at some point in their lives. But now they pretty much just hang out on the farm. Last year they each had a baby. My husband happened to be up here doing some due diligence on this farm when the babies were born. He emailed me back pictures of the moms and their babies by their sides. Love. One of the colts is now my daughter's. He was the first of the two colts to approach a person and it was my daughter he came right over to. His name is Jessi. I talked the owner into selling Jessi to us. And he decided to give him to us. Give! The people here are so nice.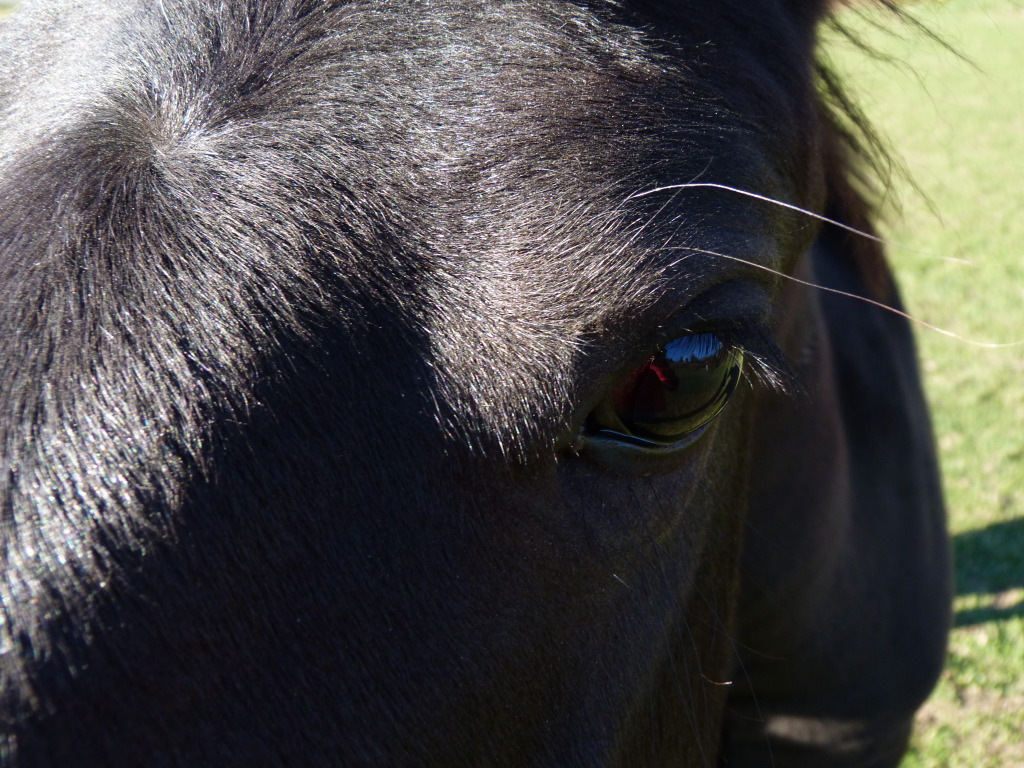 Jessi's warm, smart eyes.
Yes, he will be fixed and trained at the appropriate time.
We started feeding them about a month ago and now they come to us.
We can pet their heads. Here's one of the moms yesterday with my daughter.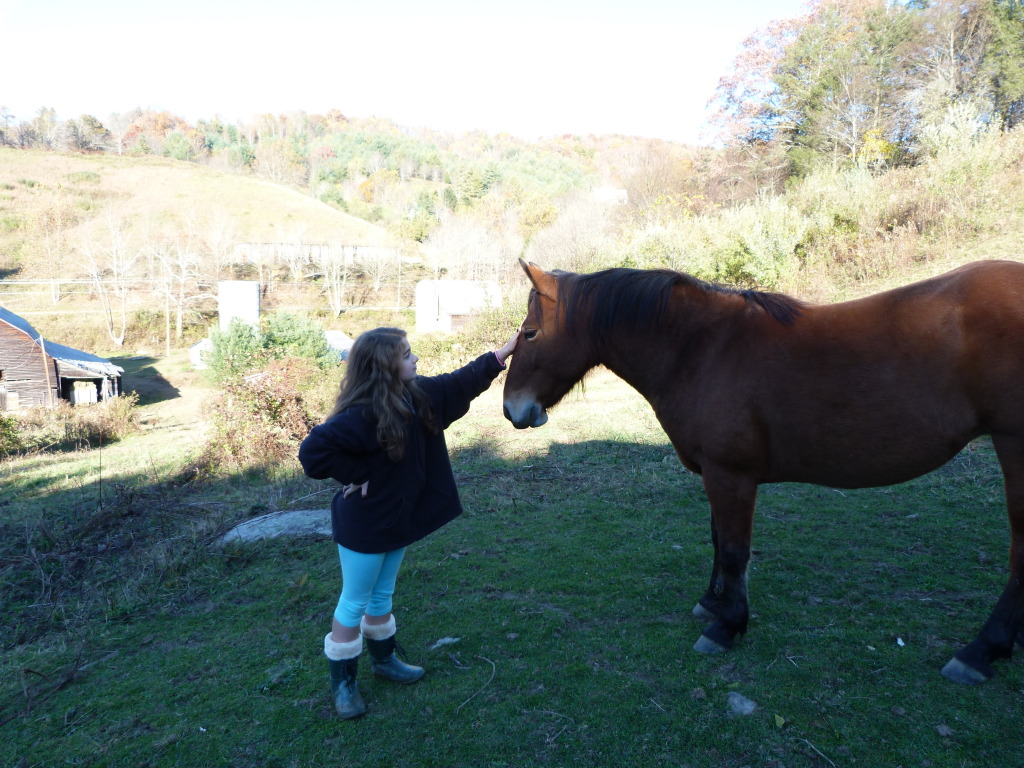 I have a few grooming tools that I am going to try to use on them. With a fence between us, I mean.Their manes and tails are full of what we call cockelburs. I don't think they've been groomed before.
And I'm working to fix up this end of the barn for them. I want it to look better from the road without spending a lot of money right now. This is some kind of tin or metal on it. Any ideas to immediately and inexpensively improve this side? Come on. I know you've got more vision than me. Give me some ideas.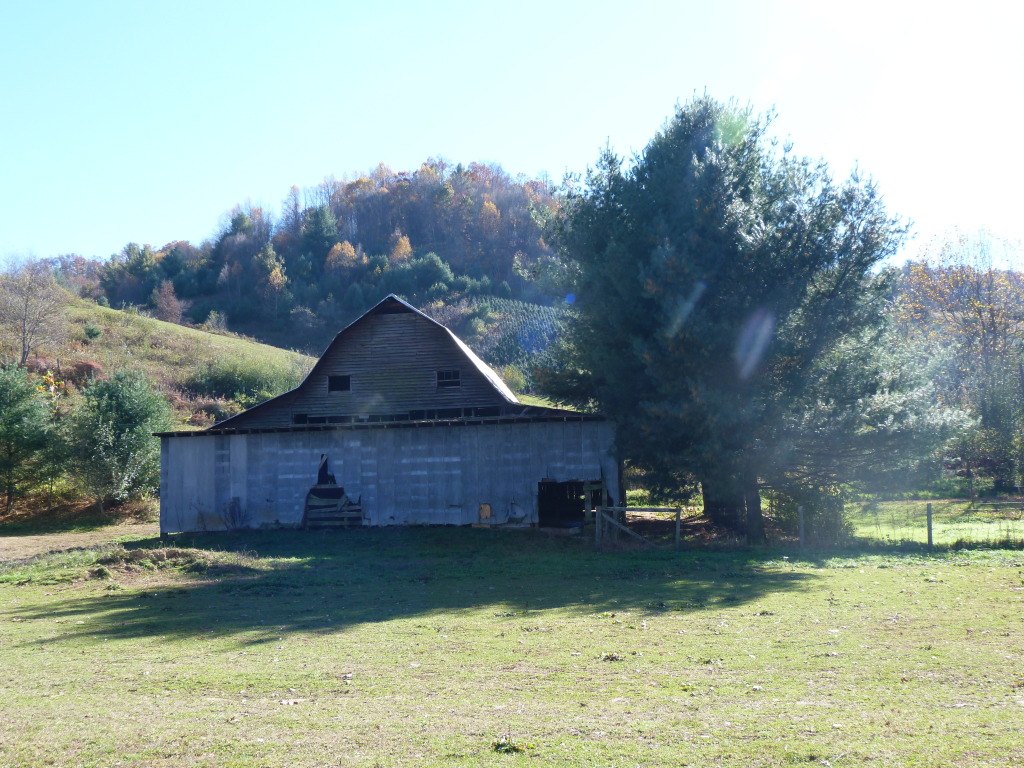 That opening on the right we've decided to make a door, I know that much. It is also totally open on the left end. It was used for equipment and hanging tobacco. I want it to be our horse barn. Oh, and I'm going to take down those big trees on the right. I'm afraid they will fall on the barn.
I videotaped me calling the horses down from the hill. Check it out at
www.rebekahteal.com

.
I call it the Horse Yeller. No, not the Horse Whisperer, but the Horse Yeller. You'll see what I mean. Haha.
So, I'm horse shopping. I've been talking to lots of people selling their horses. The question I always ask is this: "So….your goofy friend from the city is visiting you. Do you let her ride this horse?" If the answer is no, that horse is marked off my list. Because as you all know. I AM the goofy friend from the city.
Talk to me.
Until next time, Friends, savor the flavor of life!

Lots of love, The City Farmgirl living in the Country, Rebekah