It's that time of the year. Time to assess and resolve.
What was your favorite book that you read in 2011? What was some new music that you discovered? What was something new you learned to do? What did you do that you are most proud of? What was something you learned about yourself?
Before I share my answers, let me tell you how excited I am about the start of a new year. I feel that way every single year. Standing there on the threshold of the New Year, I just love to look at all the possibilities. Think about all the things I can accomplish; all the things I can learn.
That's one reason that I don't go for those electronic calendars for my personal, home calendar. You just can't get that same inspiration and excitement. (At least I can't.) I need colored pens and a pretty calendar.
I've always enjoyed shopping for my personal planner calendar. There's nothing like going to the office supply store and looking for it. Standing there, flipping through the pages, dreaming and wondering about the upcoming 365 days. Here's the one that caught my eye this year.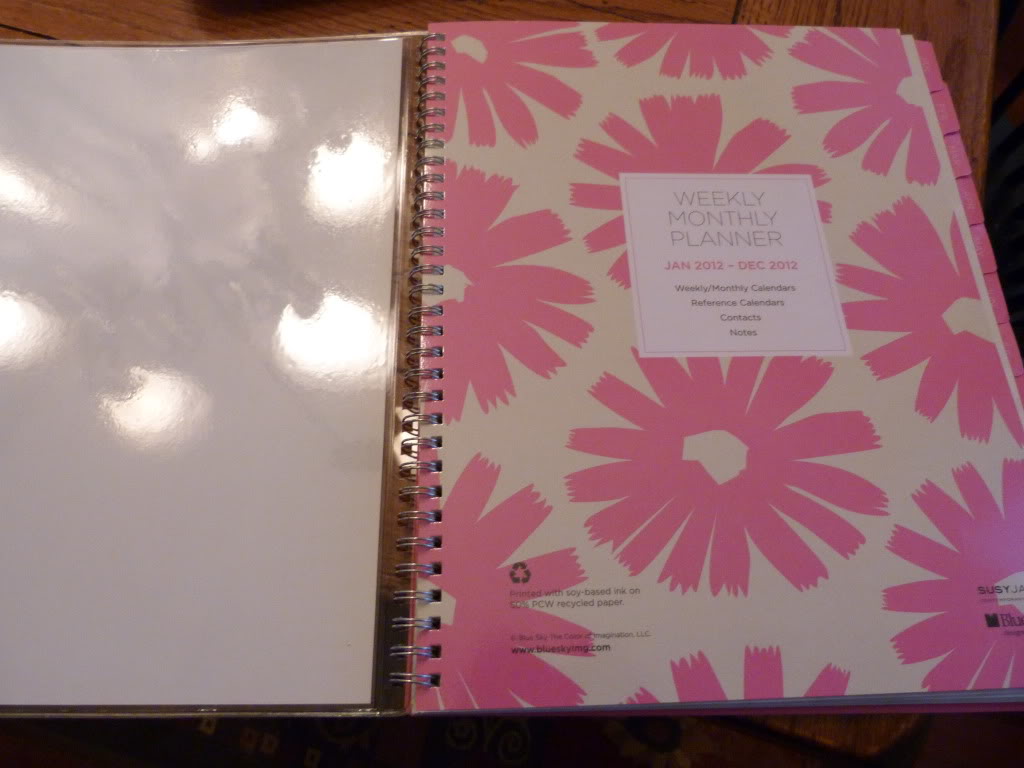 And then I come home and put on a pot of tea. I sit down at the kitchen table with: TWO pieces of blank paper, my new calendar, my mug full of colored pens, and a cup of tea.
A new year is a clean slate. A fresh start. A beginning again.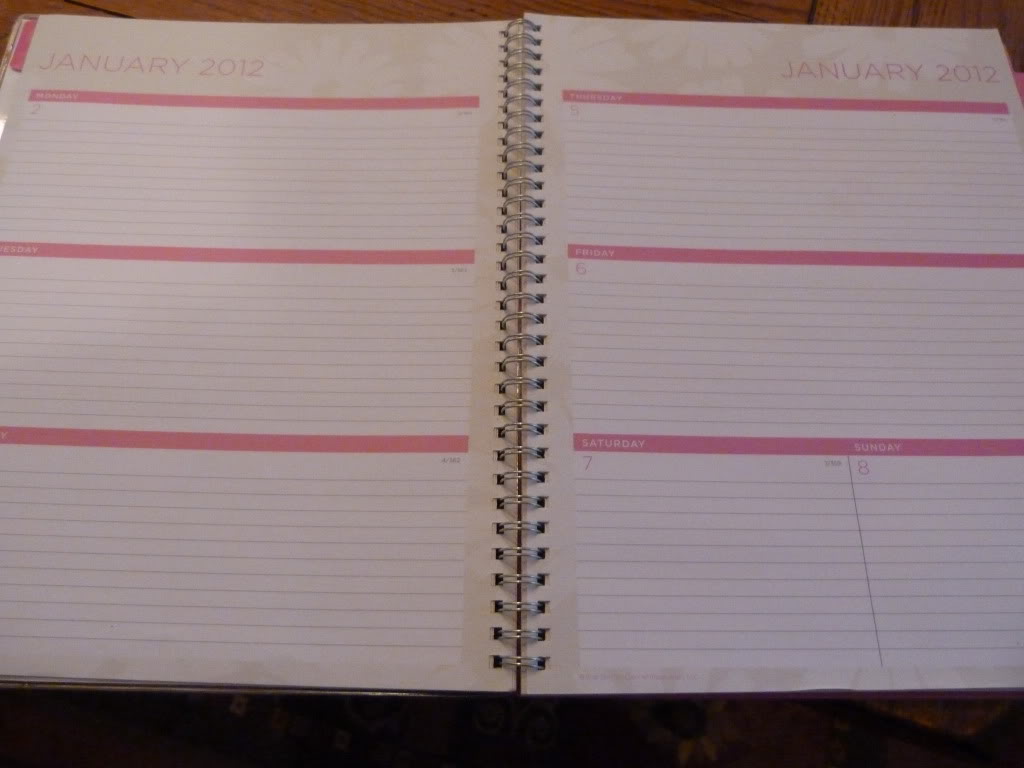 The FIRST piece of blank paper is one that I use for assessing and analyzing. I've always thought I have to look behind me to look ahead. So I sit there and think deeply about the last 12 months. What did I accomplish? What did I learn? What do I regret? For me, the page won't turn out to be a nice, clean numbered list of things. It will be words and doodles and ideas going in all different directions. There will be words circled, some hearted, some written big, some small. The previous year laid out in front of me.
Having a clean slate also means forgiving. Get rid of grudges and the old baggage holding on, weighing you down. Now is the perfect time to forgive everybody for everything, including yourself—especially yourself. (Like, whoops, still mad at her for that. I need to release it.) What I always have to tell myself is this: nobody is perfect, so quit expecting yourself (or anybody else) to be. This is all part of the assessing.
And then I move on to the resolution part. That's what the SECOND blank page is for. For me, this one is always more of a list than the assessment page. It's neater. "This year, I hereby resolve to…"
How did resolutions get a bum rap anyway? I don't see what the problem is with resolutions. If you don't have resolutions or goals, then how can one progress?
I read the other day that a study showed that 35% of us don't make it through even January living by our resolutions. Maybe that's it. We don't like to fail, so we don't reach too high. I say—don't be scared of failure. Reach even higher than you ever thought possible. Bet you'll grow and learn. Ben Stein has a quote I like: "The first step in getting what you want out of life is this: decide what you want." Decide and then write it down.
I'll try to scan in my resolution page so you can see it. If I can get it to work, I'll post it
www.rebekahteal.com
.
But this represents one thing on the list. (The paint, not the dog.)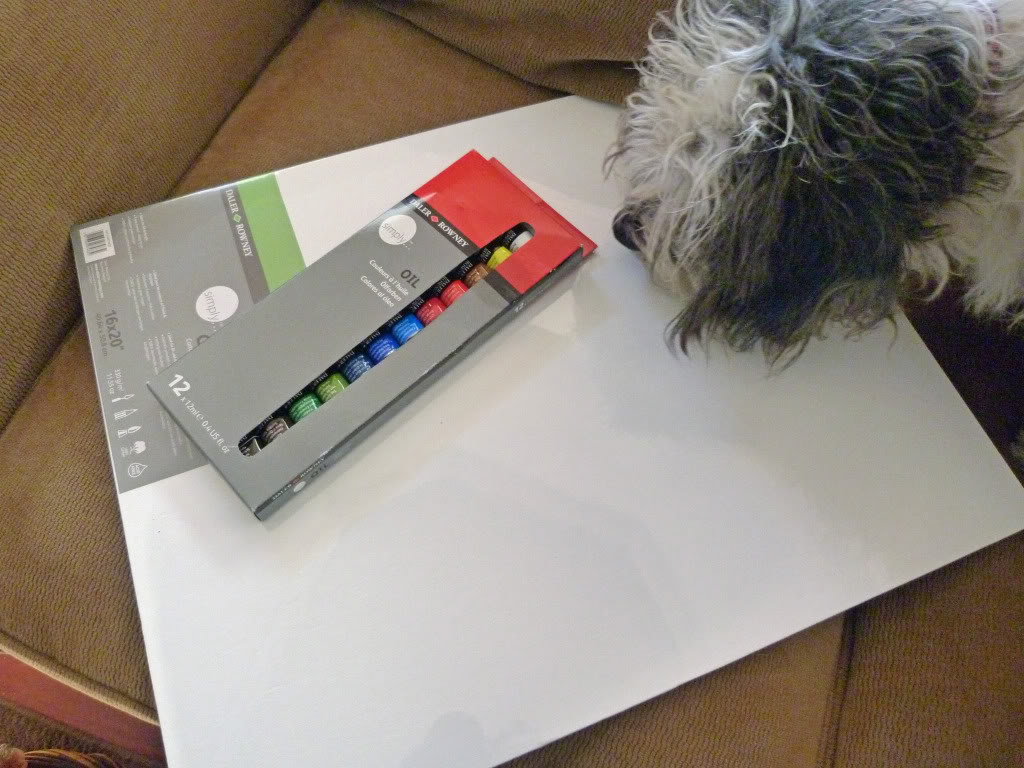 Now, let's look back at 2011.
BOOK
Something I always do is keep a list of books I've read during the year. I don't keep a list of the law or business books, only the books I read for enjoyment. My favorite book this year was the one I just finished,
My Own True Love
, by Shelia Kay Adams. I didn't want it to end. There were others that I read this year that I really enjoyed. Like
The Dirty Life
, Kristin Kimball.
Blue Lights
, Joan Didion.
The Center of the Universe
, Nancy Bachrach.
Twenty Chickens for A Saddle
, Robyn  Scott, to name a few. Actually, I guess I could say that I enjoyed every book I read in 2011. I've come to the point in my life that if I start a book and don't like it, I put it down. I feel no need to waste my time on a book that doesn't grab me right away. Okay, what was your favorite read of 2011? We need to get a list going.
MUSIC
The music I discovered this year is the Avett Brothers. Oh lawdy. Their CD
I and Love and You
is killer.
The title song
on youtube. Discovering them has actually helped me formulate one of my resolutions. You ready? Okay, here goes. I resolve to learn to play the banjo. Ha! How funny is that? (I also hereby resolve to see them in concert! Come to Atlanta, Guys!)
LEARNED
The thing I learned how to do in 2011 is play the guitar. The underlying lesson was that you CAN indeed teach an old dog new tricks.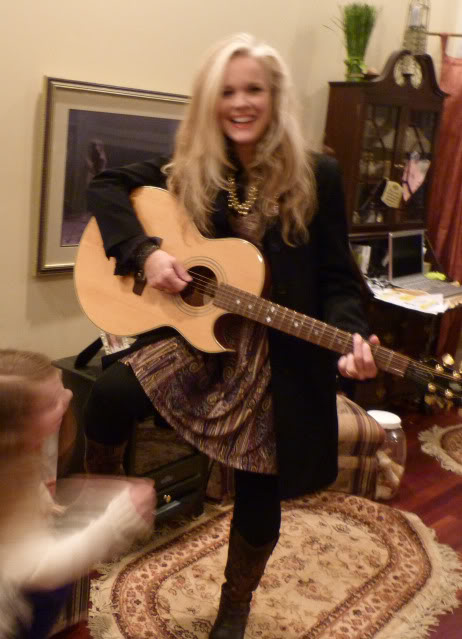 Now I'm not great and don't have time to practice a lot, but I totally understand it. Just wish I could sing. People laugh when I sing. They think I'm kidding. Hey y'all, I'm not kidding!
PROUD OF
I am most proud of….wow, that's a hard one. I have no idea. I don't take much time to pat myself on my back or list accomplishments. I'd probably go with parenting and family. I'm a very good mom and wife, and I am very, very proud of that. Yes, I am most proud of making my family my number one priority. When opportunities presented themselves, my question is always—will me doing this take away from my family? Yeah, I'm proud of that. And it will be that way in 2012 too.
LEARNED ABOUT MYSELF
I learned about myself that I really do long to live in the country.
Your turn!
Until next time, Friends, savor the flavor of life!
Lots of love, The City Farmgirl, Rebekah