This is not the article I intended to write. It's funny how that happens. You sit down with one thing and wind up with another.
Here's the way it happened this time.
See, I always take my computer with me for my daughter's ice-skating lesson. The rink has wifi, and I am able to get a lot of work done during her lesson and practice session. Today, while I'm there, I plan to write a blog post about gardening in July's heat. I get started and then abandon it right away. Why? Because my spirit is wound tighter than an eight day clock. Or as we say in the south, tighter than an old lady's girdle.
So what do I do? I put away my computer and go and rent a pair of ice skates. And I attempt to skate.
(I am from Georgia: so, surely you know how well I skate.) But I get out there in the rink, and I free my spirit.
Slowly, apprehensively, cautiously I make my way around the rink. At first I hang onto the handrail. Over and over I go around and round. I love the coldness inside the rink (wonderful contrast to these 96 degree days we've been having). I love the feeling of my hair blowing behind me. This is fun. I am smiling. My spirit is lifted. I am free.
As I skate, my mind wanders to the quick, overnight trip my daughter and I made to Chattanooga, Tennessee last week. We visited an aquarium that had a butterfly house. The butterflies were beautiful to watch. One gorgeous blue beauty landed on my daughter. But what I thought about most was another butterfly. It was at the top of the glass ceiling. I watched as it flew into the glass, over and over again. It never came down away from that glass to enjoy the fruit or the companionship or beautiful flowers below. It just banged and banged, trying to get out. Look down, Butterfly, things aren't so bad in the house.
I don't want to be like that butterfly….
While we were in Chattanooga, we did three very cool things that lifted my spirit.
Number One Cool Thing, we went to the Tennessee Aquarium. (That's where the butterfly house was.)
We saw the cutest, happiest penguins ever.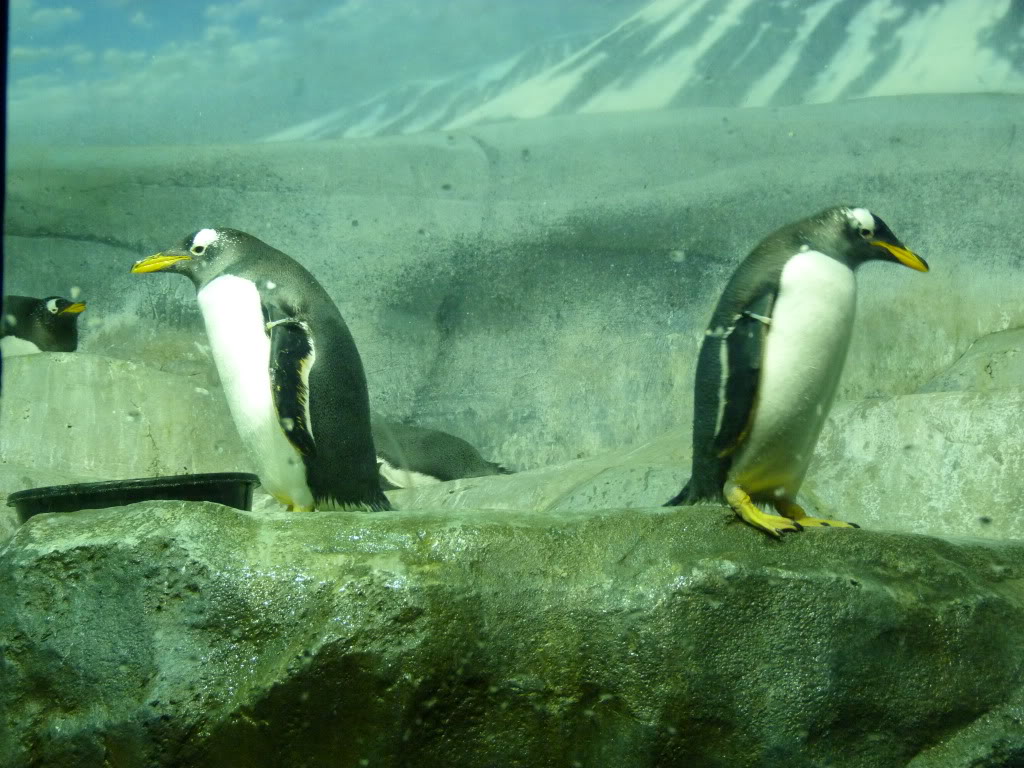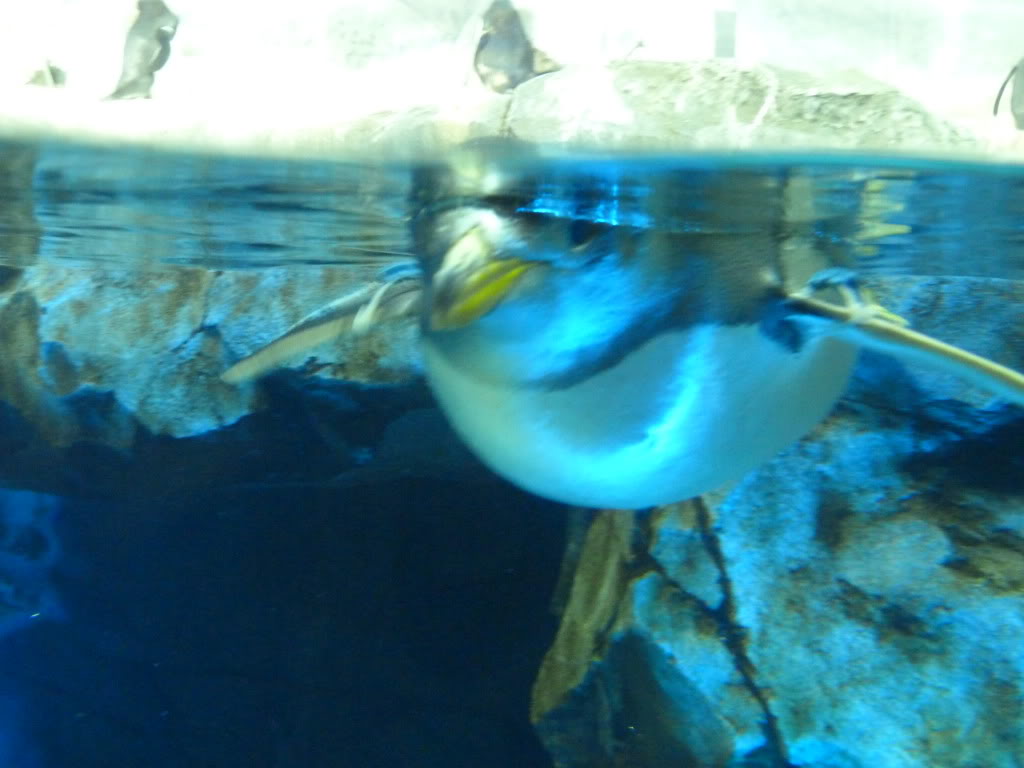 This one swam underwater towards me and just hung out there.
This shark swam towards me and hung out too long.
Alright, already…
Go on with your bad self…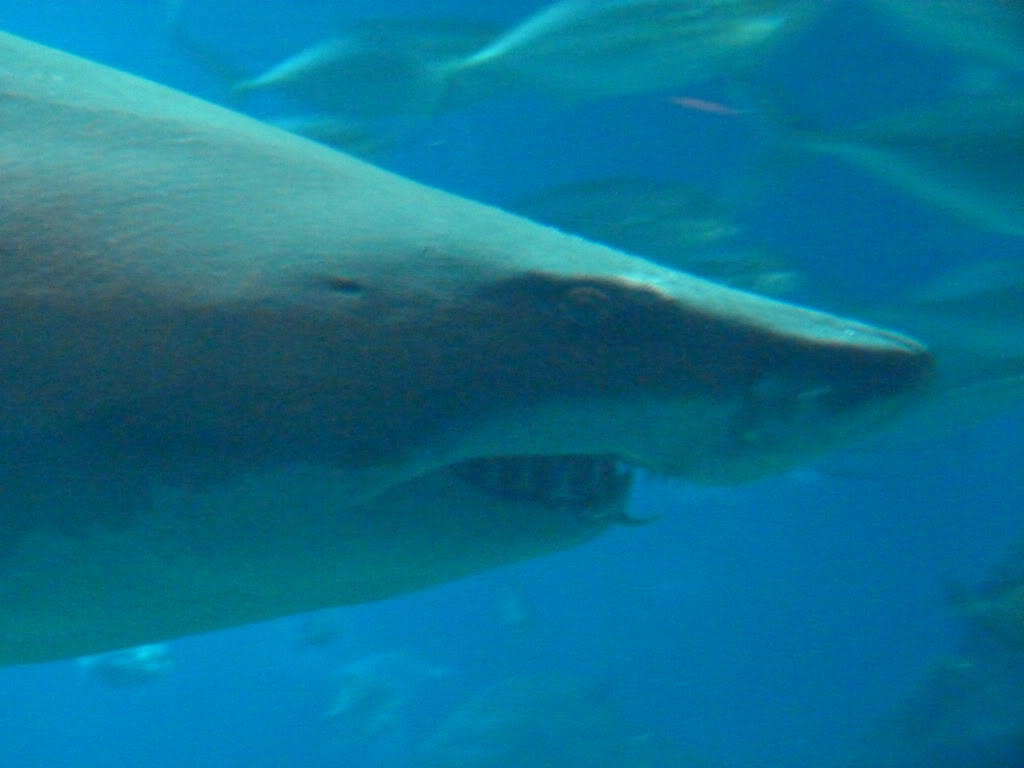 yikes.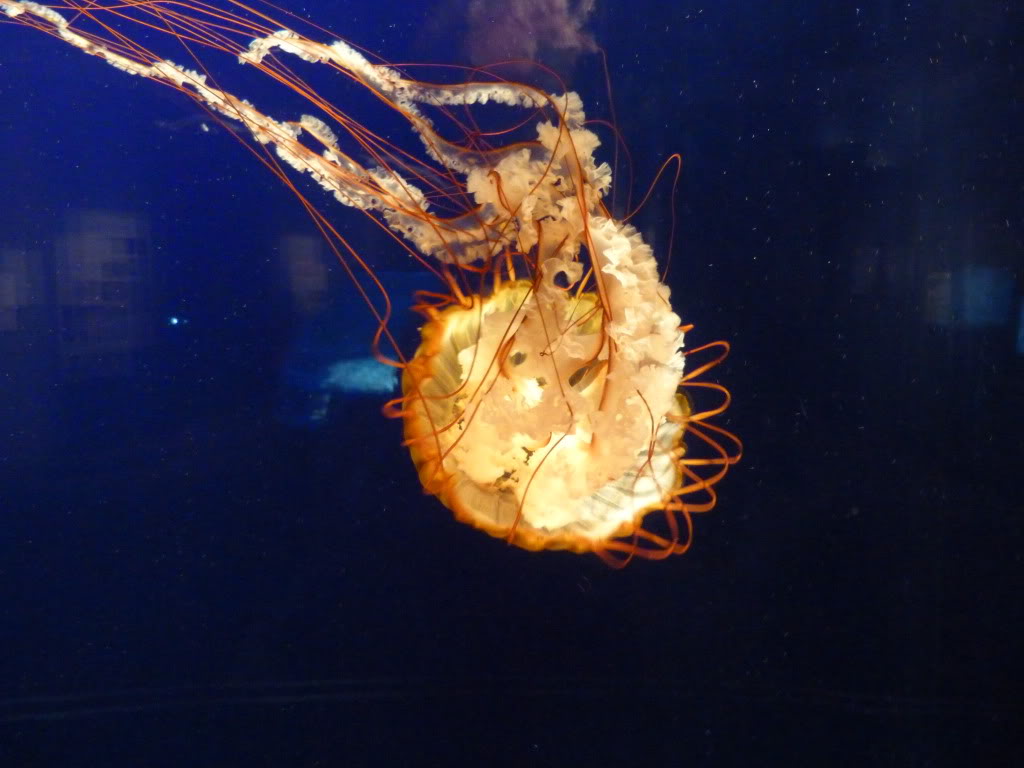 Never thought jellyfish were cool before.
But they were.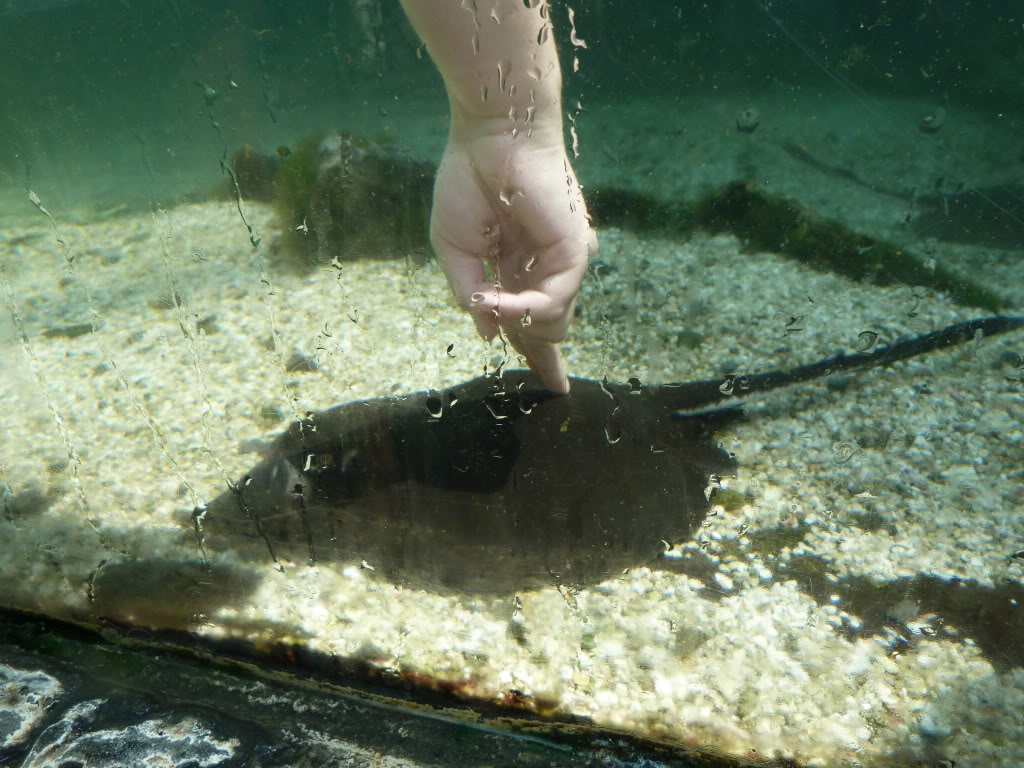 Touched a baby stingray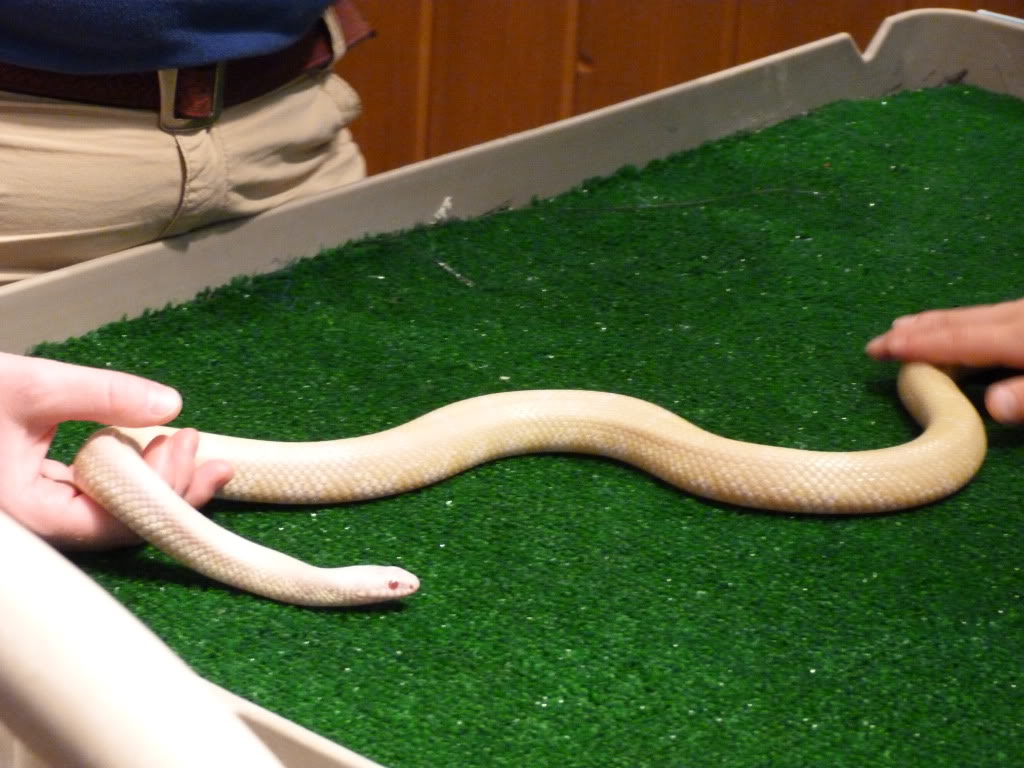 Touched a snake
Yes, I did too!
I touched this snake.
The lady held it.
And I took two fingers and stroked it.
And it was soft, like well worn leather.
And I didn't die.
So there you go.
Perhaps my fear of snakes was FREED some?!?
Number Two Cool Thing, we stayed in an authentic Victorian Train Car at the Chattanooga Choo Choo.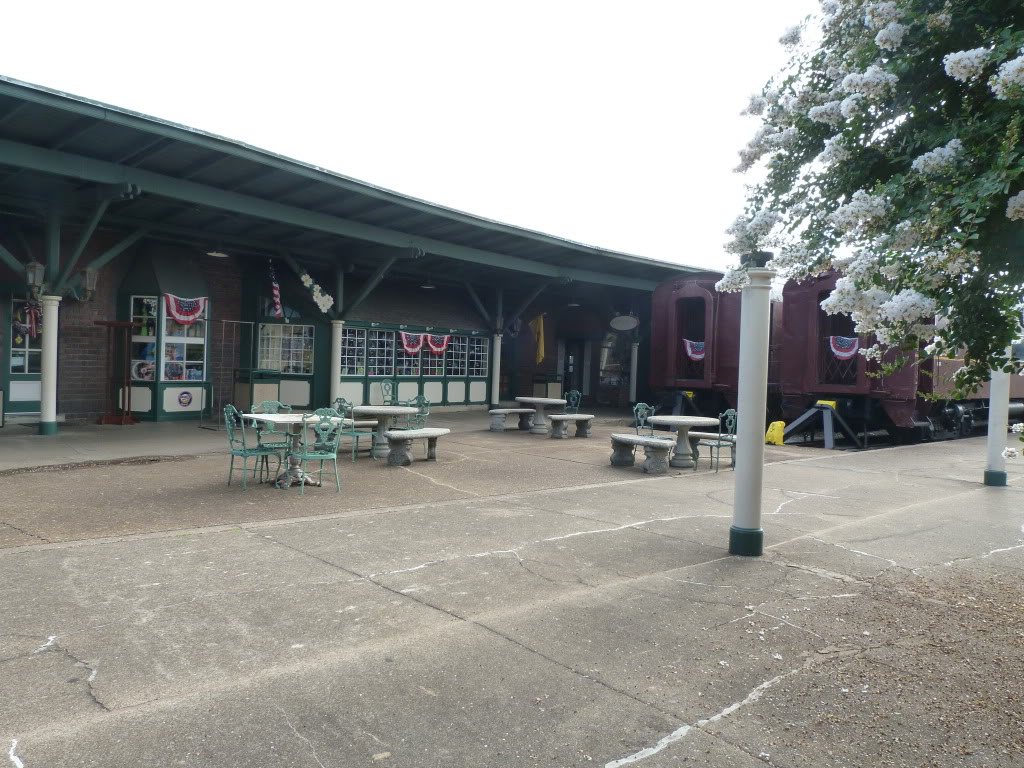 Train cars are to the right there…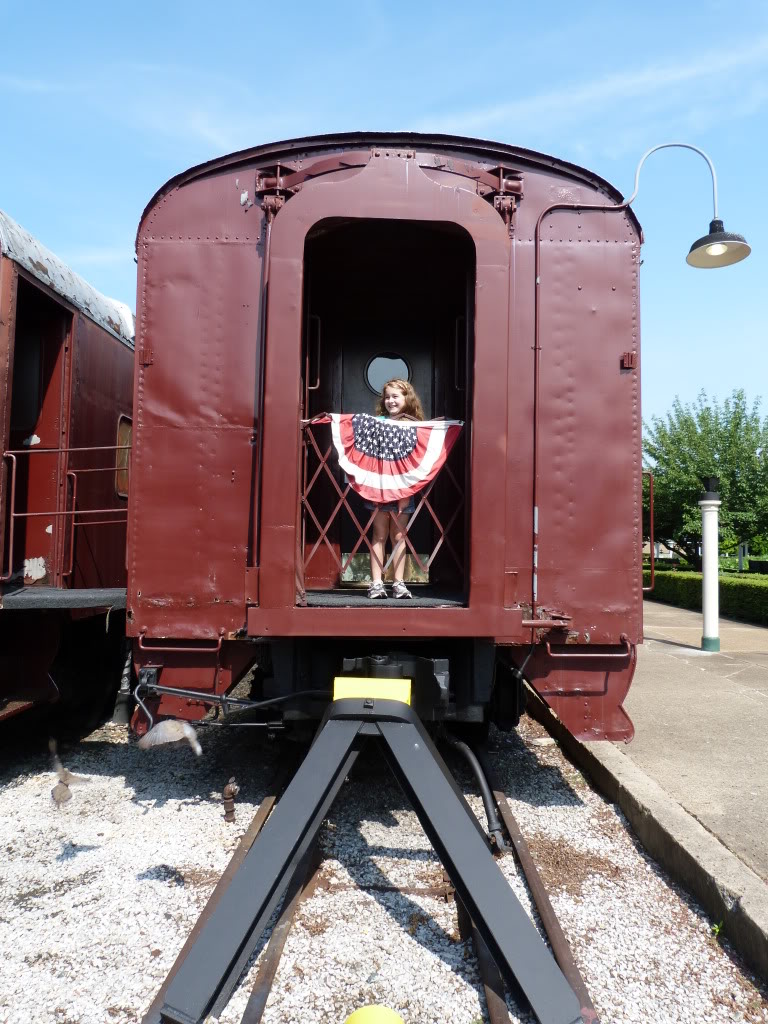 Outside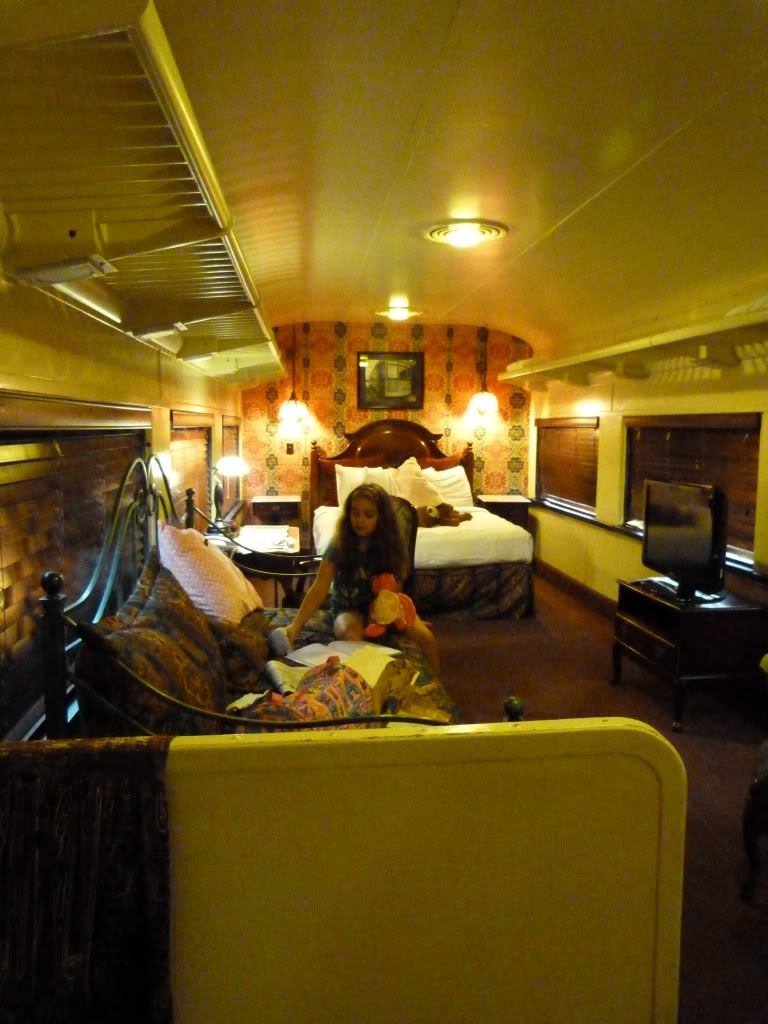 Inside
And Number Three Cool Thing, we hiked down into a cavern, over 1,000 feet below, deep into a mountain, to see a 145 foot waterfall named Ruby Falls.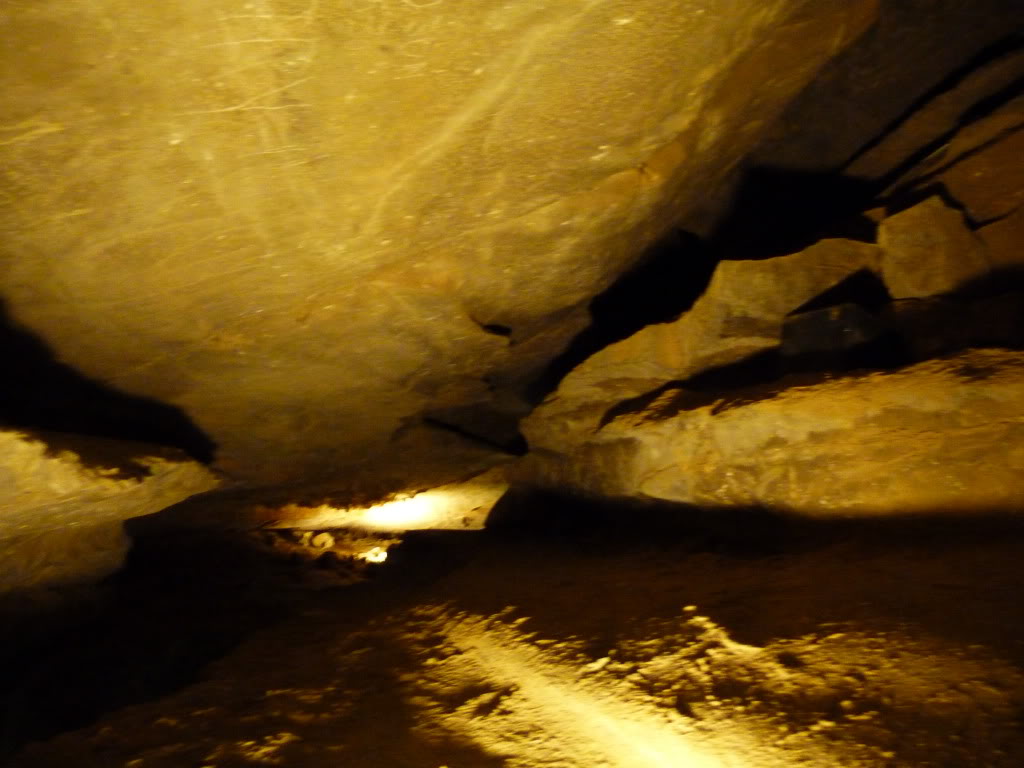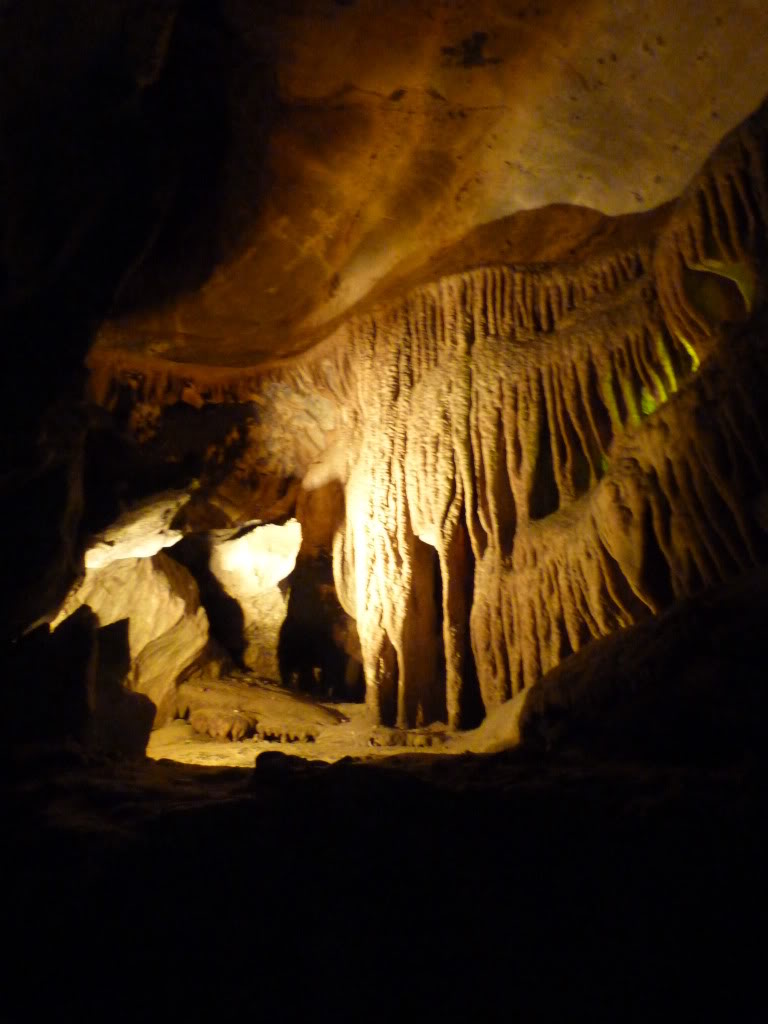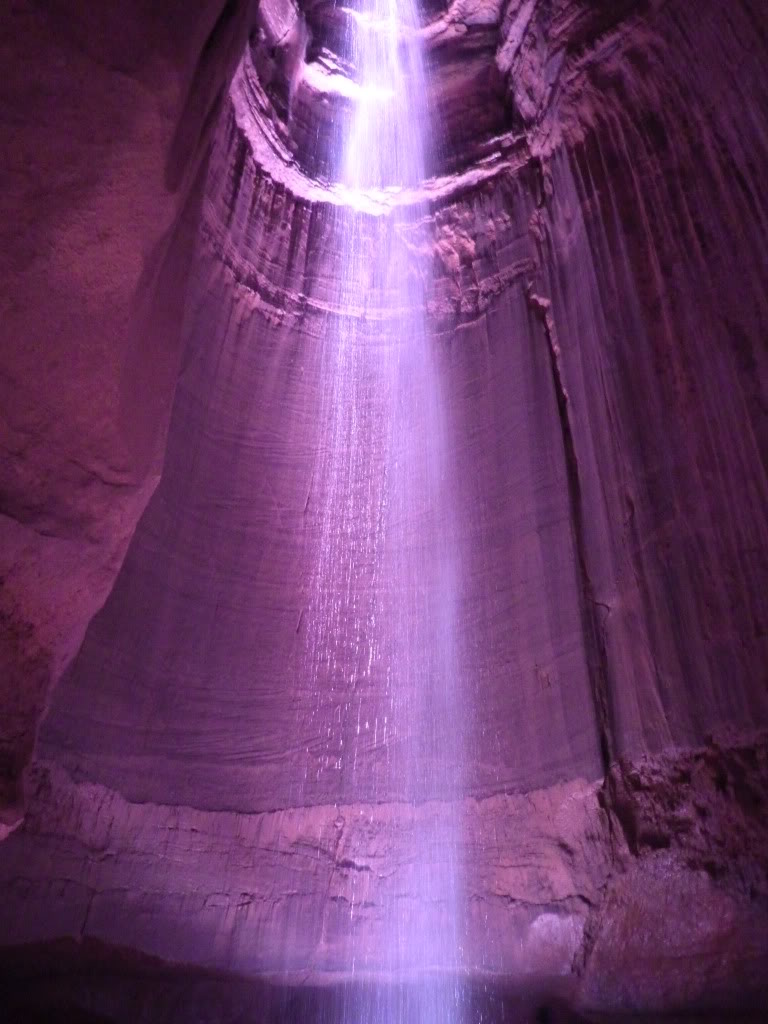 Which brings me to this post.
10 Ways To Free Your Spirit.
1.
Spend some time with someone under the age of 12 or over the age of 80
2.
Get outside (go for a walk, dig in the dirt, or just sit on a bench)
3.    Do something fun
4.
Read your favorite book again
5.
Go to a musical (or rent one)
6.
Take EXTRA vitamin B's
7.
Pray/Communicate with higher power
8.
Do something you've never done before
9.   Buy some fresh blueberries and peaches and enjoy every bite
Okay, well, that's only nine. How do you lift your spirits when they're drooping or dropping?
Until next time, Friends, savor the flavor of life!
Lots of love, The City Farmgirl, Rebekah