"We're going to the farm."
"I think it's back at the farm!"
"When we were at the farm…"
The Farm. When in certain places and in certain company, "The Farm" means the same thing to everyone who is in the know.  I work on one farm, but when I'm referring to "The Farm" around these parts, everyone knows it's in reference to Spring Creek Farm.  Even though these two farms are only about a mile away from each other, one is "The Farm" and one is "Sun Circle."  When in North Dakota, where there are hundreds of farms, "The Farm" is Evan's parents' farm.  When in Minnesota, where there are also hundreds of farms,"The Farm" is my mom's place in central Minnesota.
I guess it isn't too interesting that we do this, we all refer to "home" or "the house" or "the store" and nearly anyone would understand what we are referring to…but the farm seems different somehow.  The "the" carries more gravity, to me.  Perhaps it's because of the familiarity one has with the singular farms in their lives?  Or maybe it's just because I have farm fascination and think it should be special somehow.
One of the major parts of referring to a place as The Farm is that one or more people in the conversation are very familiar with the land.  The Farm in Palmer is well known by many–it is a place for learning, growing, exploring and exercising for students, teachers, farmers and community members.  It is over 700 acres, but it is a piece of land that I am incredibly familiar with from a couple years of hiking its trails, leading groups of all ages and working the fields.  Evan's family has lived on The Farm in Valley City for about sixty years.  His grand father could spot arrow heads from a tractor, his cousins have bird watched in the hills and he and his brothers have discovered North Dakota's second largest waterfall in their explorations.
The high-lighted "The Farm" today is my mom's place in Fairfield, Minnesota.  I visited a few weeks ago with Ava, and had the opportunity to explore while getting some work done.  It isn't really a working farm…my mom got it almost twenty years ago as-is–it came with some raspberry plants, a cat and some hay fields.  As a kid, my brothers and I would wade through the hay fields to find old car parts and to explore the old out-buildings.  As a teenager and college student, I would only visit The Farm on Thanksgiving and the Fourth of July, spending the least amount of time there as possible.
As I get older I really enjoy my time at The Farm and wish I could spend more time there!  Alas, I have been living very far away for the last six years and my visits are short and few.  On our whirlwind midwest tour, we had the opportunity to visit for a bit over a day.  While Ava was napping one morning I decided that I should mow the lawn.  In order to do that I had to first pick up all of the sticks and debris from the grass so the always-on-the-fritz mower wouldn't jam.  I ended up getting distracted in the best of ways–seeing beauty around every turn and taking photographs of this lovely little farm.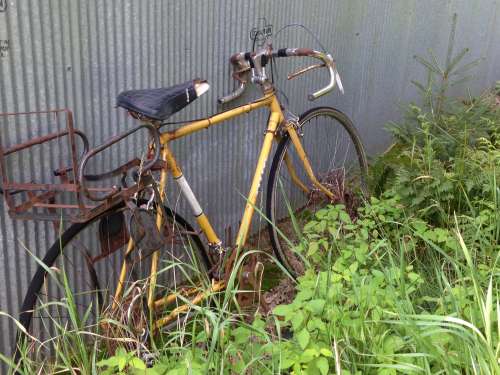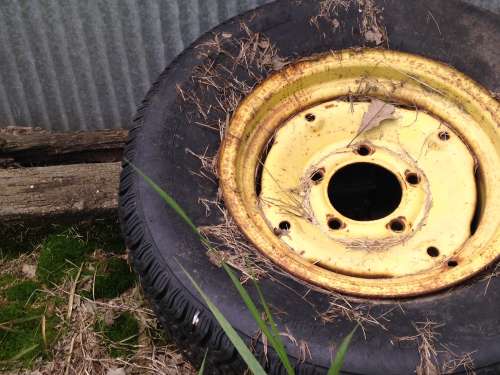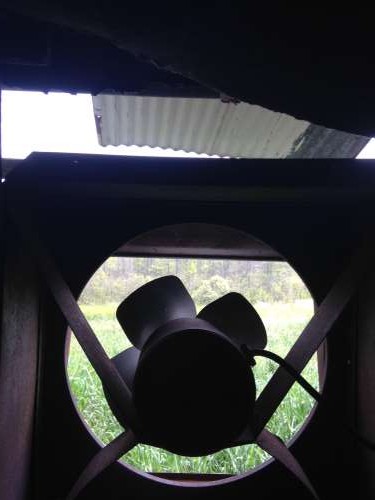 When I asked my mother if I could feature her The Farm on my blog, she said something along the lines of: "What are you going to show them? I know, my good line of heritage gophers!"  New gopher holes were one of the things we discovered in our walk-about.  The land there isn't farmed much these days, a neighbor hays the fields and my brothers hunt deer in the back.  Without the intimacy of farming the land, it's important, to me and my family at least, to get to know the land some how.  It's easy for bad things–whether they be people, animals, water or weeds to start taking over large parcels of land when they aren't observed.  Who wants bad things abusing a good The Farm?
In my mowing preparation I got to see places and things I hadn't explored for a decade, and it was lovely.  I found myself fantasizing a bit about putting the old out buildings to use with a few animals and some new tools.  I imagined rows of vegetables contouring one of the hillier fields and wondered if that would ever happen.  Will it?  Who knows, but a Farmgirl can dream.  One thing a dreaming Farmgirl can't get to?  Actually mowing the lawn…sorry, mom.
What is The Farm in your life?  How do you get to know the land, buildings and creatures that call it home?
Until next time,
Sending you peace and love from AK,
Alex, the Rural Farmgirl