Hearing the word, "bee" what comes to mind? Honey…insects?  I think of backyard hives I hope to have. Farmgirls also think of our beloved MaryJane and the Farmgirl Sisterhood. In my hometown of Newtown, Connecticut, "bee" has an additional meaning: "The Bee" is the local newspaper. I recently toured The Newtown Bee, discovering the paper's name isn't the only unique attribute of this historical gem.

Near a corner of Main street, just down from the monumental flagpole, sits a red clapboard building, home to The Newtown Bee. While the staff takes what they report very seriously, much about The Bee is different than other newspapers. Stepping inside, one doesn't enter a stark, sterile office, but a cozy place, resembling an eclectic museum of unusual and fascinating Americana.  Three friendly canines who regularly come to work with their human counterparts greet those stepping through the door.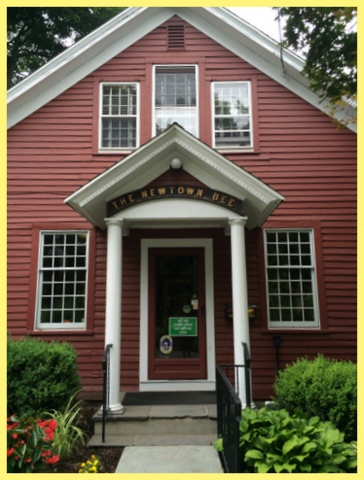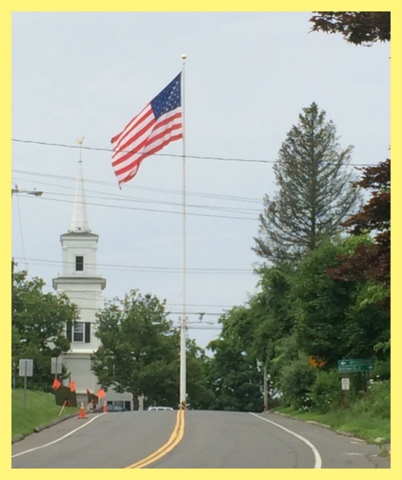 R. Scudder Smith, Publisher and Executive Editor, is passionate about antiques and folk art. Many pieces have found a home along the offices and walls of the paper. Antique honey pots, cigar store Indians, weather vanes, finials, and carousel horses are just a sampling.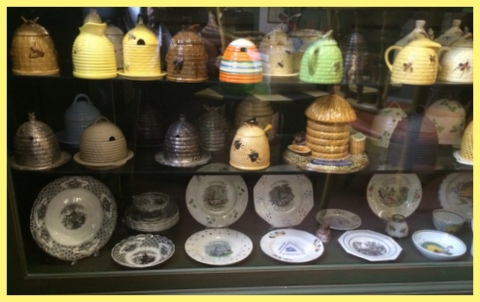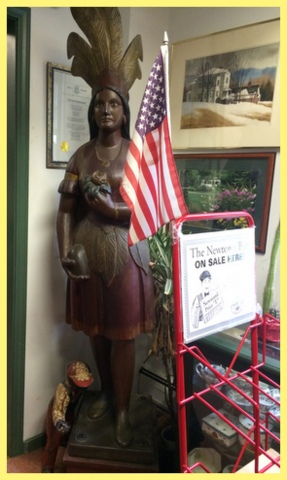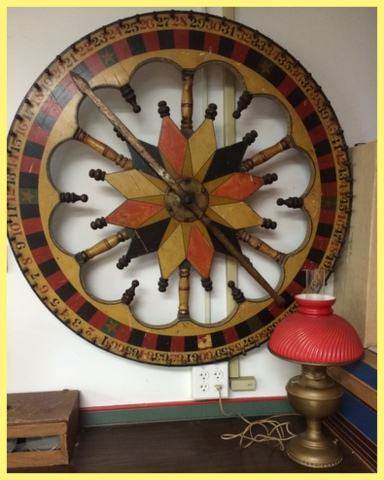 Along with the usual awards and framed front pages one might see in a news office, every nook has something interesting to catch the eye. "Bee related" items are mixed in with local history like the old ball from atop the flagpole.  (It was Mr. Smith's passion for antiques that launched The Bee's separate, successful publication, Antiques and Arts Weekly, a significant read for New England antique enthusiasts, dealers, collectors and auction houses).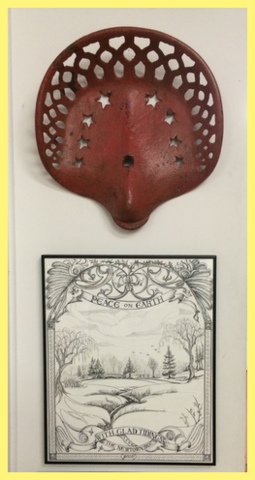 The first issue of The Bee was released June 28th, 1877 by eccentric John T. Pearce. Copies were passed out by hand. The front page contained a fictional romance piece along with local happenings. Mr. Pearce was unpredictable, sometimes leaving his job duties to others, mysteriously disappearing, and later reappearing. Papers weren't issued with any regularity, and by 1880 Mr. Pearce's practices took a toll. Competition sprung from a new publication, The Newtown Chronicle. A former exchange editor from a paper in Springfield, Massachusetts, Reuben Hazen Smith, moved to Newtown, purchased the failing Bee, and later bought out the Chronicle. Due to the poor condition of the worn hand press, it took four weeks from his purchase for Mr. Smith to get the paper running again, but The Bee's been published regularly ever since, by the Smith family to this day.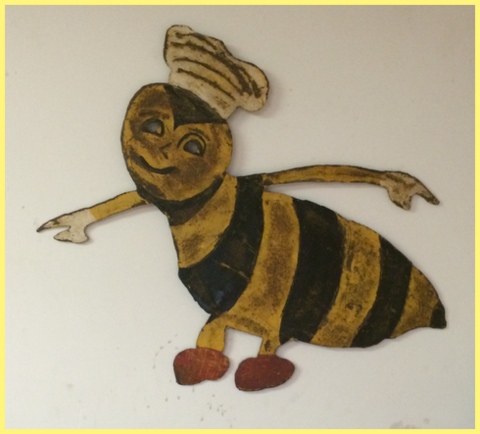 Editor Curtiss Clark thought he'd work there for awhile out of college – and has been with the paper forty-one years! In earlier years, Mr. Clark says the paper had a lot of correspondence sent from other towns. In more recent times, the newspaper has concentrated locally, "covering every aspect of community life". Mr. Clark says coverage of a town this size by a local editorial staff is rare – most similar papers are now owned by bigger publications. He's seen the face of media change firsthand.  In 1994, The Newtown Bee was  the first paper in Connecticut to go online, and is also on social media. "Heavy online presence makes it 24/7," says Mr. Clark.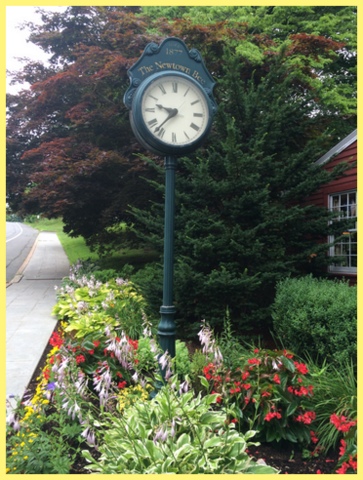 The building itself has been added to several times, resulting in a maze of offices and hallways. A year-round Christmas tree graces one of the many corridors, bringing more fun for the staff. Shannon Hicks, Associate Editor, says, "Every department has its own crushing deadlines and stress. The tree offers a fun outlet." Typesetter Linda Bauer creatively changes decorations to coincide with various holidays and events.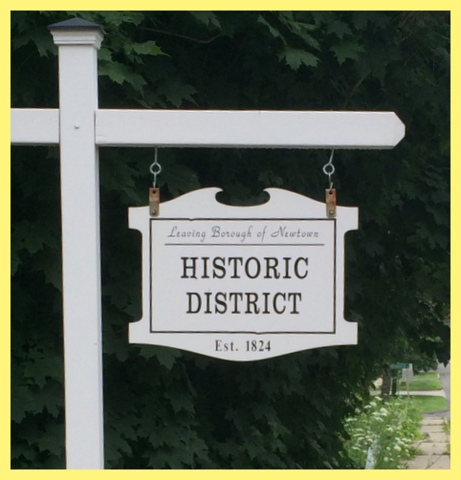 Through time, the paper and how it's created has changed and updated. For townspeople, The Bee's a household word; a big part of small-town Suburban life. I learned quickly moving here that to know what's going on about town, one needs to read The Bee. From "Horse and Pet News", to announcing little one's birthdays, to "Snapshots", a column about a different Newtown resident each week, the paper's more than just "the news". Residents often greet each other with "Hey…saw you last week in The Bee!"  Soon, families will be eager for the issue with school bus schedules. Whether reporting news good or bad, celebrating local residents' accomplishments, or recording what's happening with our kids in school and sports, it's nice to see that while The Newtown Bee changes with the times, in many ways it stays the same: always an important piece of a close-knit community.
Hope you enjoyed our "tour" of my town's paper!  Tell me, do you work in a unique workplace, too? Leave me a comment letting me know you stopped by.
Until next time…Farmgirl Hugs, Nicole