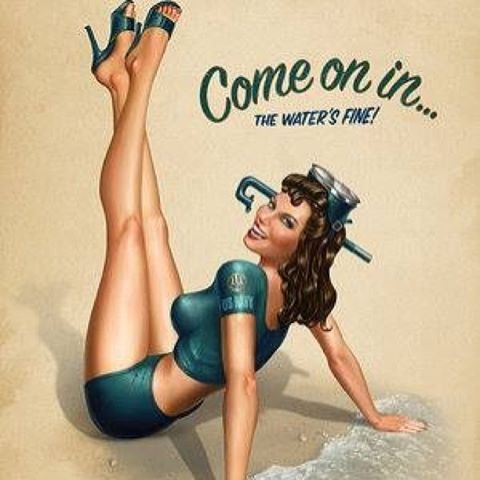 Dear Sisters,
I hope today's post finds you all deep in summer fun! After all, the gift of summertime's long days invite slowing down and relaxing times with family and friends!
Everyone has their own 'brand of summer fun', but for us it's always the same! You can always find us at the cottage- 'off grid and out of touch' on the sandy shores of Cape Cod Bay. If you're a beach lovin' farmgirl, come on in the water's fine! It's BEACH DAY with Deb and her crew!
Before we hit the beach, let's stop off at the cottage first! Once we've had a look around we'll hit the beach!  We finally checked off replacing that ( not so hip and retro) vinyl flooring in our kitchen dining/breakfast nook area.
There, the keys are on the rack, we can relax now and have a look around the cottage kitchen! I always say, don't blink you'll miss something!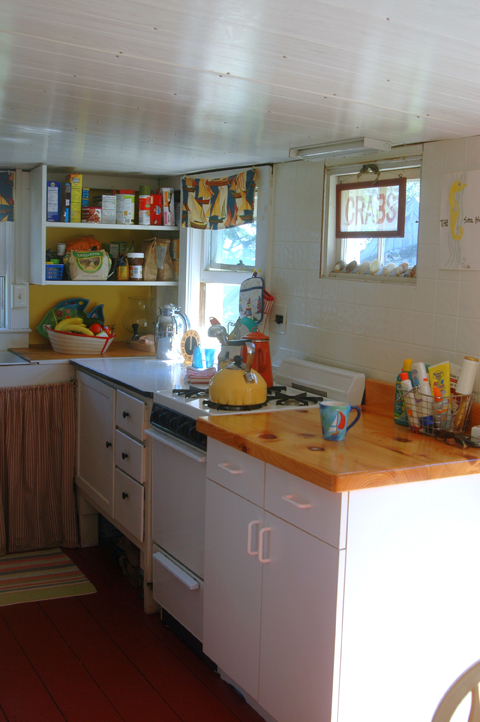 I'm loving the floors now that they are painted to match the floors in the other rooms of the cottage! It makes the kitchen feel so much fresher and larger somehow too! I know, these aren't typical beachy colors. To us, the beach is a happy and serene place so we chose CHEERY colors for the inside of our little cottage by the sea. It reflects our emotions about the beach to a T.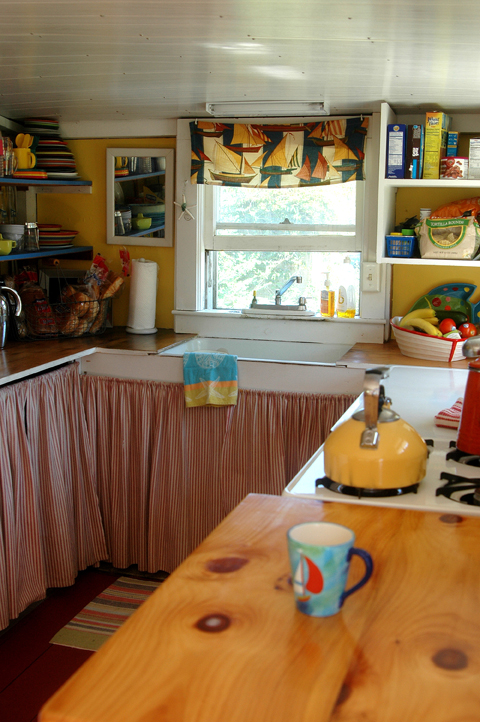 I love the red and white ticking curtains under the sink but I've had them for ten years… I'm thinking about a big yellow and white buffalo check fabric next time around!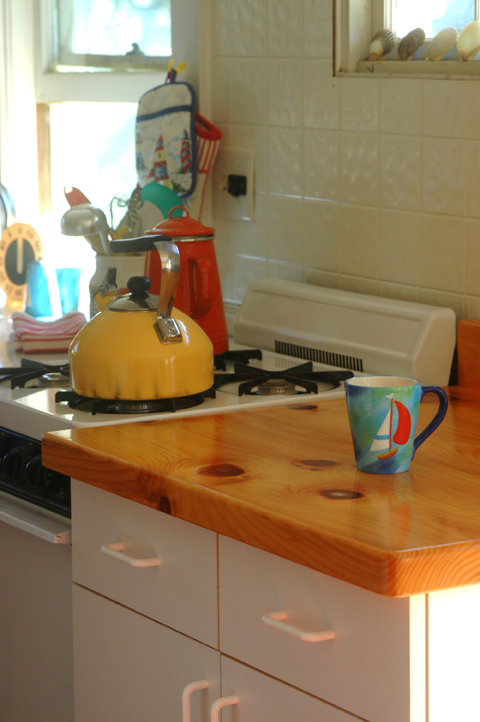 This countertop is new to the cottage this year. My brother in law made it for us for Christmas and surprised us by installing it before we opened up the cottage this spring! He made it to match the rest of the wooden countertops I revealed when I removed the icky, sticky blue contact paper a few years back. The old counter top was a laminate retro fit from an old kitchen counter top but it was beginning to sag. This new thick pine countertop will stand up for many years to come and it just warms the whole kitchen up with it's rich honey hue.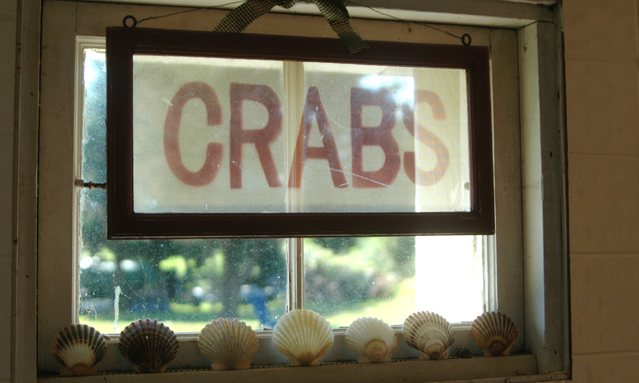 I found this cute sign at a local thrift store. It's a great reminder that no crabs are allowed at the cottage. Just the kind you can eat!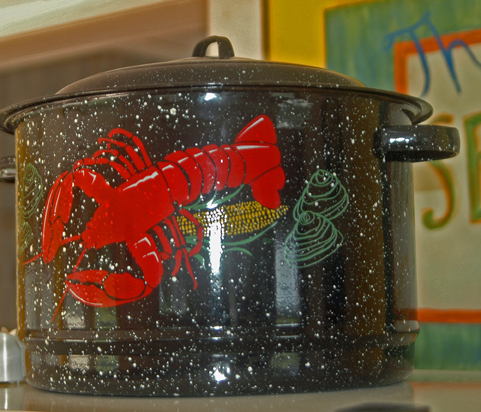 We picked up a new to us Lobster Pot from an estate sale earlier this spring to have on hand for steaming fresh lobster! This pot is actually big enough to cook an old fashioned New England Clam Bake. It's been years since our beach community has had an " in ground" clam bake! What fun those are! And the food, after baking all day under a pile of sea weed is so tender and delicious!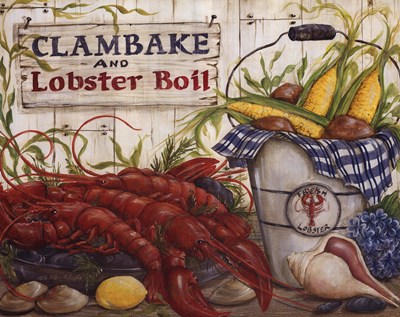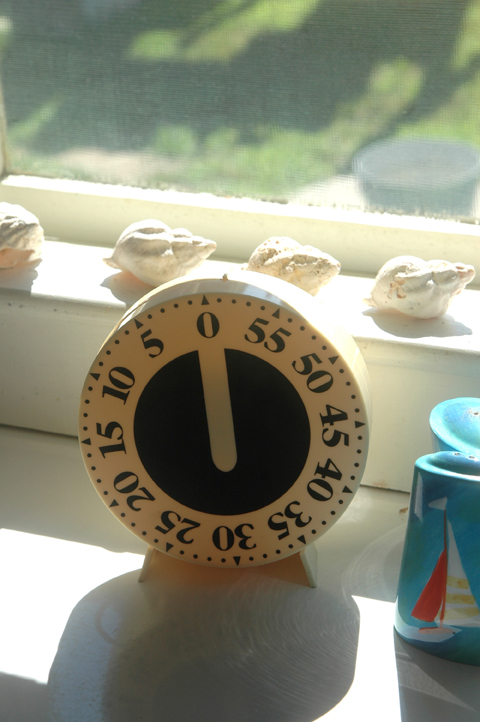 Time's a wastin'! Let's get down to the beach! Max ( the cottage corgi ) is ready for a swim!
Poor little fella, he is actually a little anxious in the water. Just look at those eyes.
I know what he's thinking, " Mama, why did you put me in this silly life vest? You know how nervous I get when you guy's go swimming " !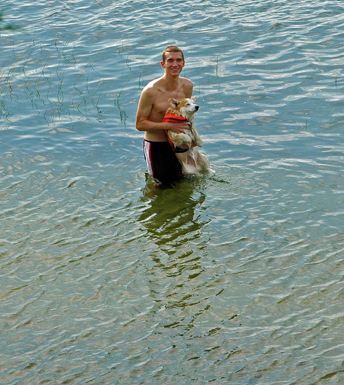 His little Corgi legs will only take him so far.  It's a good thing my Zach was there to give him a rest!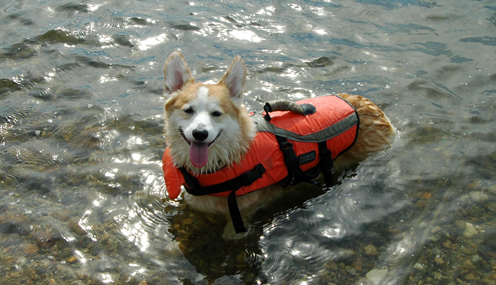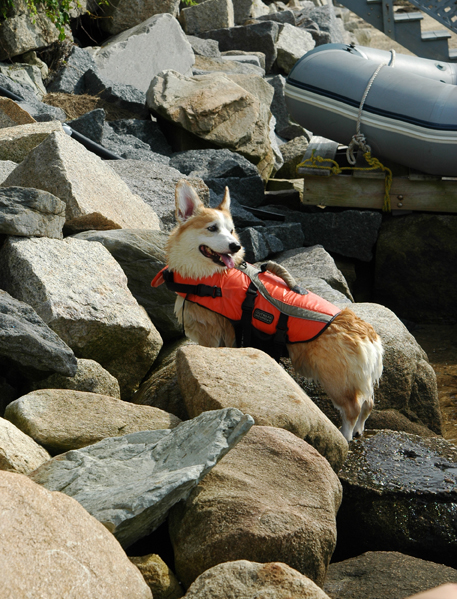 A much happier Max now that he's on "dry land ".
The herding instinct really comes out in Max when we go swimming. He barks frantically and tries to herd us all together when we are in the water. Poor thing goes nuts if someone swims to far or jumps out of the boat for a swim in the nice warm creek.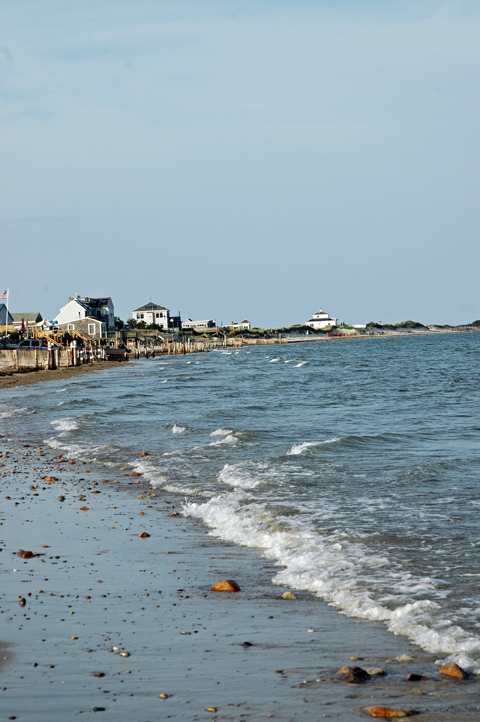 We've had just glorious weather all week. Perfect for beach combing and cool nights for sleeping. We even spotted a rare BLUE bull grazing in the dunes!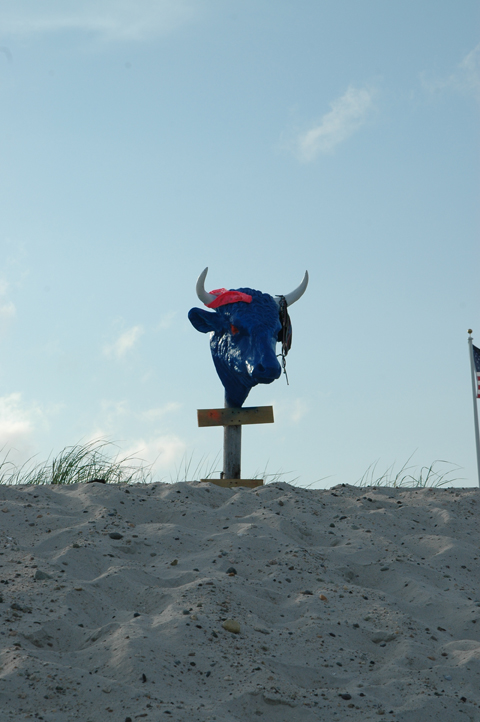 I have no idea what it signifies, maybe it's there to scare off monster waves that threaten the cottages and the dunes along our fragile beach.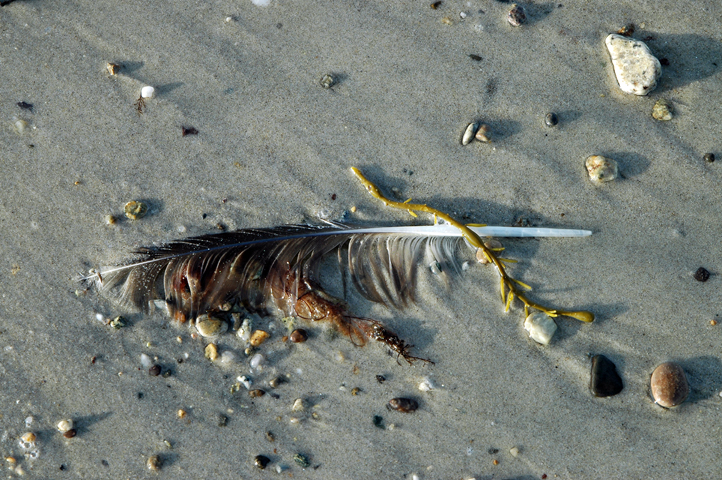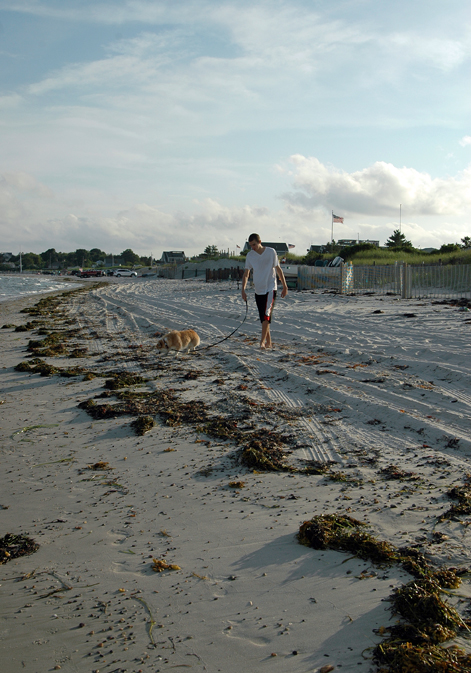 Hey, what's that I see? Our crew is waiting for us. All aboard!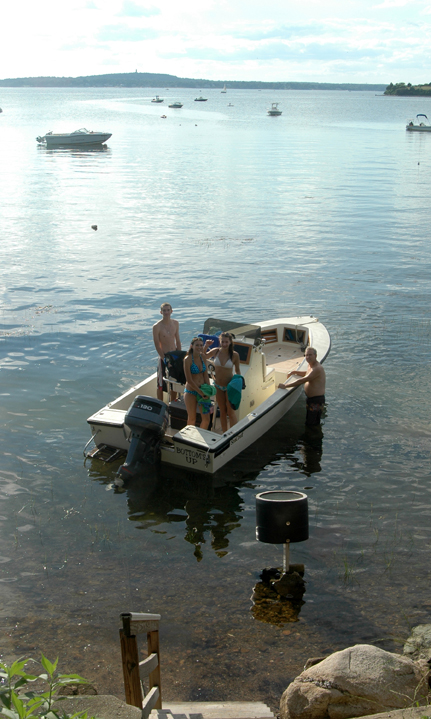 Thanks for joining us for a mid summer BEACH DAY!
I always love our visits from the shorelines!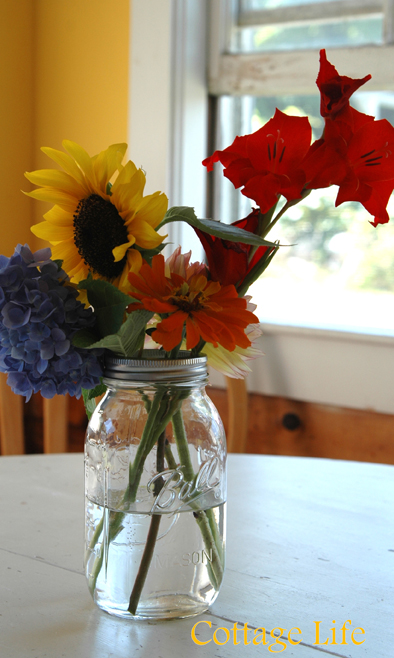 Until next time! Soak up all you can of what's left of summer and be sure to leave me a note once your back on dry land.  I want to hear what you've been up to!
BEACH BLESSINGS
Much love,
sister Deb # 1199