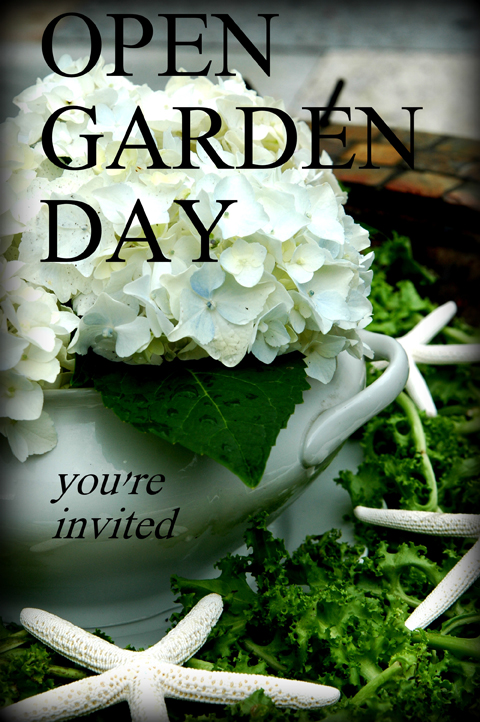 Dear sisters,
When is the last time you threw caution to the wind, stepped out of your comfort zone, and let your dreams set sail towards horizons unseen? It's scary isn't it? Every time I get the BIG IDEA to try something new I get a case of the butterflies weeks before, imagine that no one will like what I have done ( or even worse ) judge me unmercifully for trying. To make matters worse I'm plagued with self-doubt. My emotions ebb and flow between being terrified and over flowing with anticipation. I don't like feeling that way ( or maybe I do ?) I'll admit, I'm a bit of a stirrer upper. I like my seas a little rough sometimes but, I like to be the one making the waves! Last November in a weak moment over tea ( obviously spiked with MaryJane juice ) with friends I announced that I was going to have my first ' open garden tour ' this summer. The statement just flew out of my mouth like I'd done it a dozen times before. Pif! What did I have to lose? Having just come off of the biggest flower high ever, (compliments of my FIRST SEASON with annual cut flowerbeds) I was in a state of gardeners gushiness. I guess you could say the combination of mourning my beloved blooms and feeling excited about NEW growing possibilities for the coming year got the better of me. What's a farmgirl to do?
Gather your courage and go for it that's what!
Don't think for a minute I would leave YOU out of THIS FARMGIRL adventure!
If you can bare it, come on it for all the dirt AND some ice cold citrus water!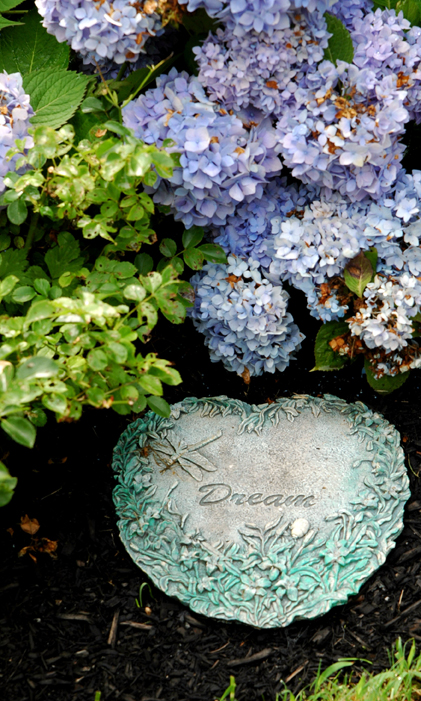 Fueled with excitement I didn't really think about how much physical work it would be to finish planting flower beds in various gardens and then spread three yards of mulch to keep them all hydrated in this mid summer heat but, I knew the largest areas of my garden were " mature enough " to put their best FLOWER faces on for an afternoon of show and tell.  And they did not disappoint! In fact, they were on their best behavior and made this garden gushin' momma very proud! But first, I had to work and plan, plan and work. I was " out straight " for a week so the garden and I would be ready for our guests. When I say, I, I mean I! My handsome Yankee started a new job in May so he's not as accessible as he was when he worked from the home office. We're grateful for sure and we're adjusting to the new routine but I sure miss seeing his smile through out the day and when I need them, his muscles! He did do his magic on the trees, shrubs and edging beforehand so that I could get the new plants in and mow the lawn. Unfortunately, our very willing and able 17 year old son came down with an untimely summer cold with a nasty cough the week before my tour so he was unable to help. It was at this point I knew I had more work cut out for me than I had originally thought. But, I wanted my tour to be over the top wonderful, beautiful and INSPIRING. So, what did I do? I got to work PERSPIRING.
My fellas had their bi annual white water rafting trip with the Boy Scouts the same weekend so the night before the big day our daughter and I and her BFFL Katie got the inside of the house ready and they made a lovely sign for the front yard with black foam core and white chalk. While they finished the sign and tidied up I made a few light refreshments to serve throughout the tour. We collapsed into bed sometime after midnight ready for a fun and colorful day ahead.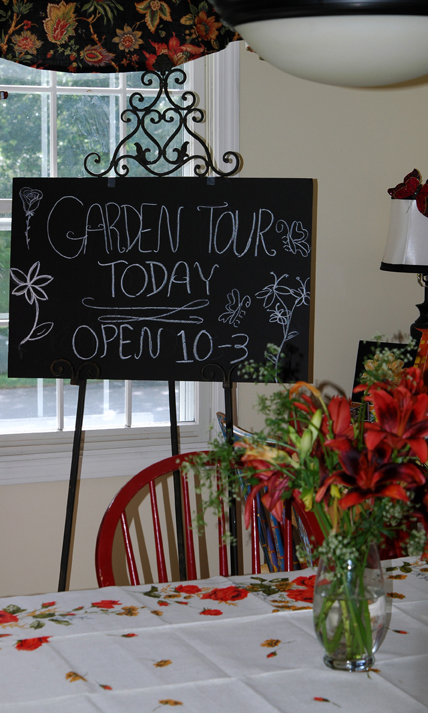 Whew! I don't know about you but I think a relaxing garden tour sounds perfect right now!
WELCOME TO DANDELION HOUSE OPEN GARDEN DAY!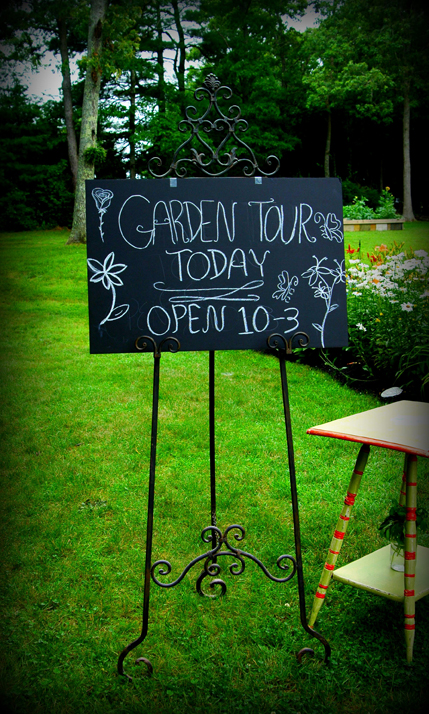 I placed a table at the front of the garden for a guest book, a plant list and some of my post cards for Dandelion House.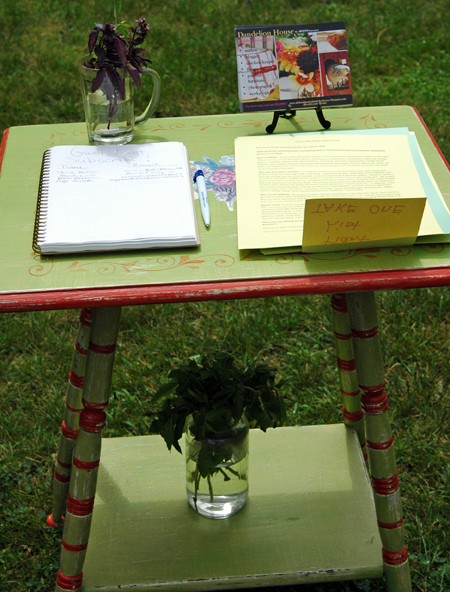 I placed a couple of small jars filled with fresh basil and mint on the table to prime my guests before entering the garden. Ahhh.
Okay! You're off!  This is a self guided tour so please enjoy the following images with some relaxing music ! Simply click on the music then open this blog in different tab to continue. Enjoy! I'll see you at the end of the tour for some fresh citrus water and more garden chatter!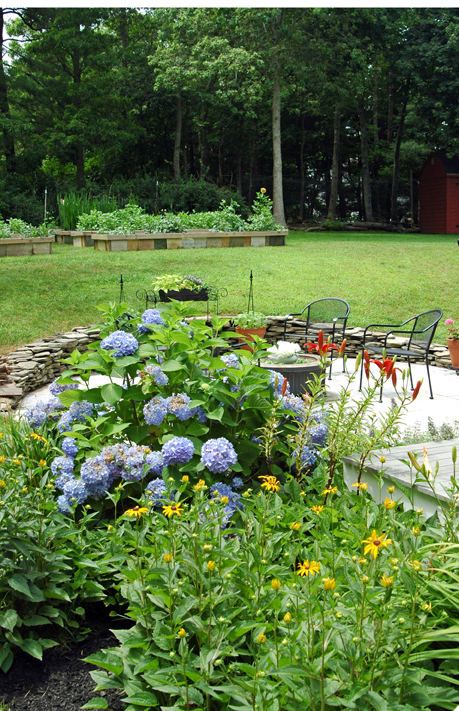 Hydrangea ( Endless Summer ) and yellow daylily and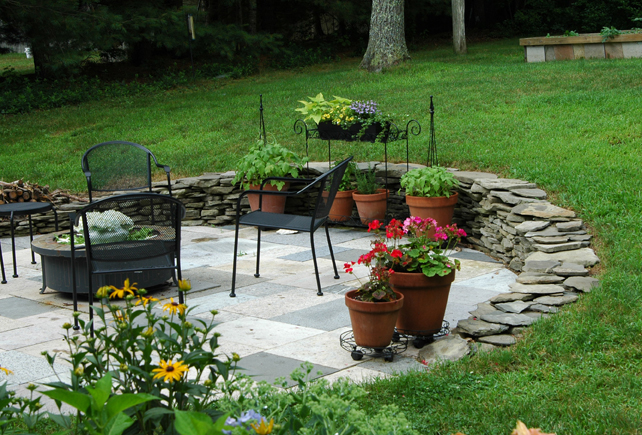 our scrap stone patio made by my hubby.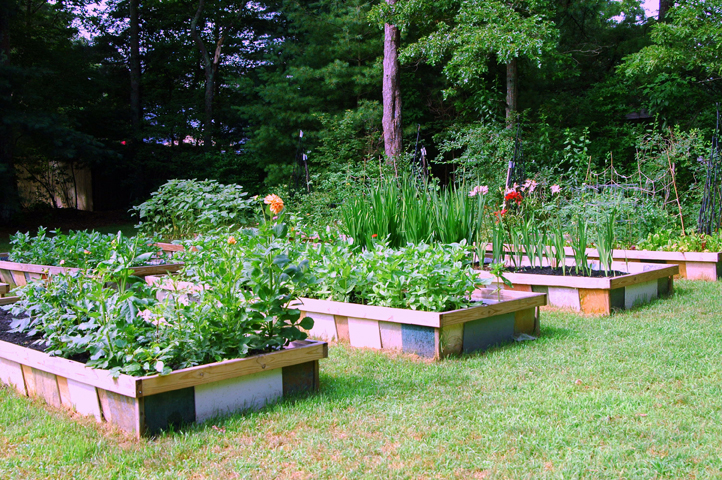 Raised Cut Flower, Veggie and Herb beds
My mom ( Joy ) and her friend Diane walking amongst the flowers.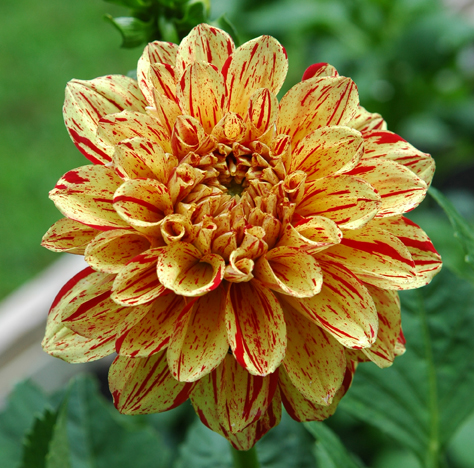 First Dahlia blossoms!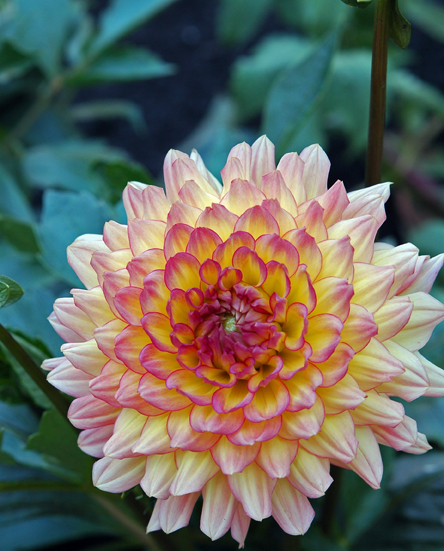 Gladiolus in bud.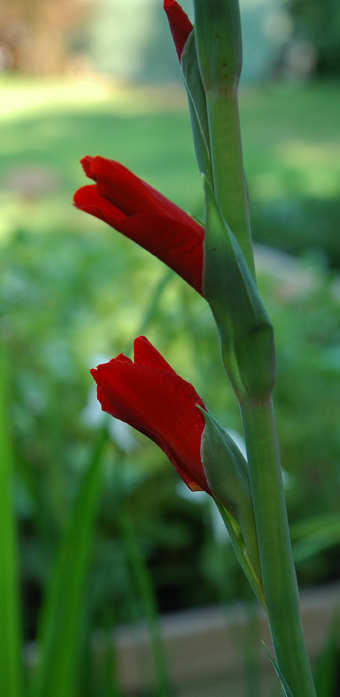 You know how I love red!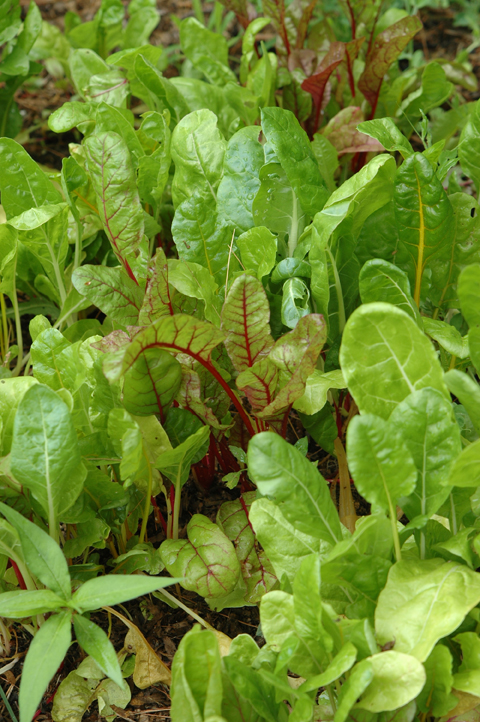 Mixed baby lettuce and Swiss Chard planted for my "girls".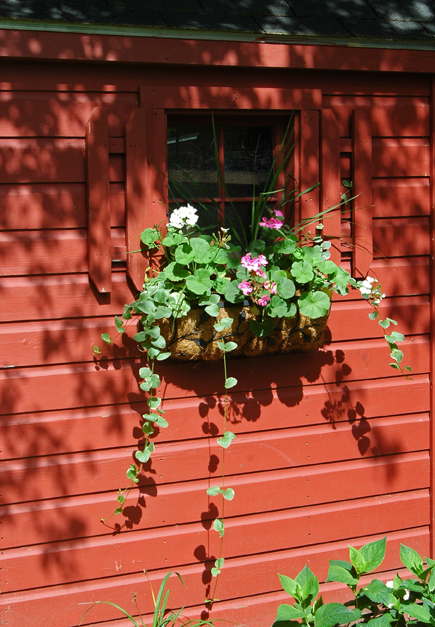 Garden Shed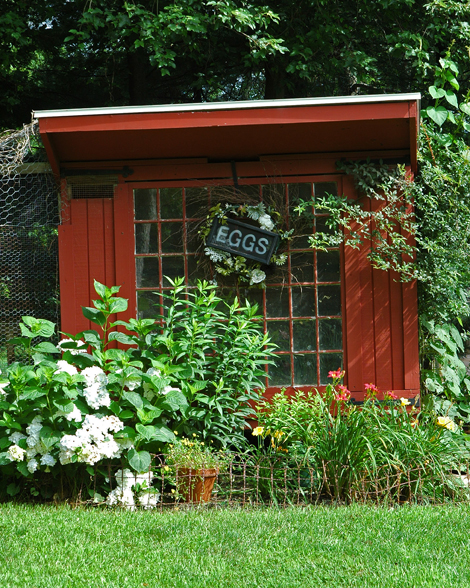 The Little Red RECYCLED Hen House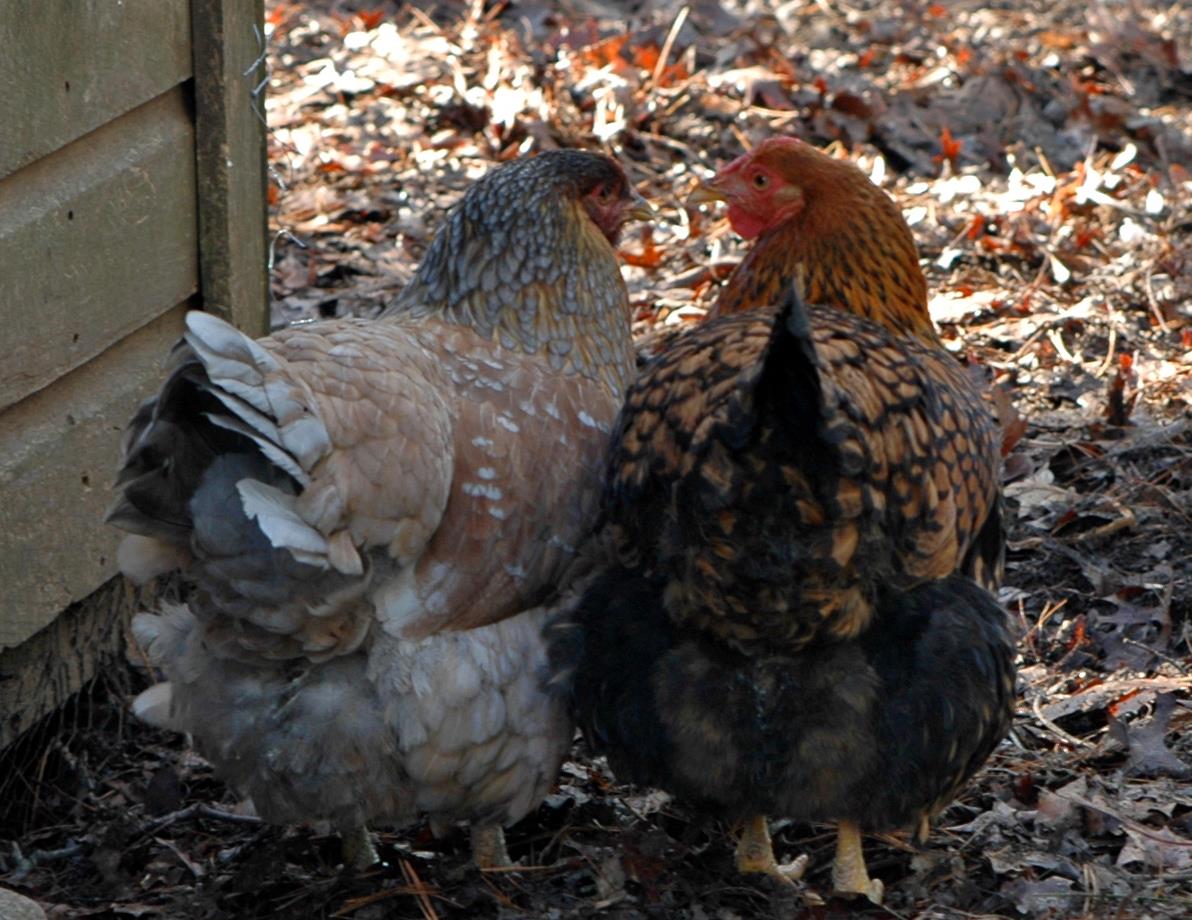 Hazel and Lacy Lou (my fat bottomed girls).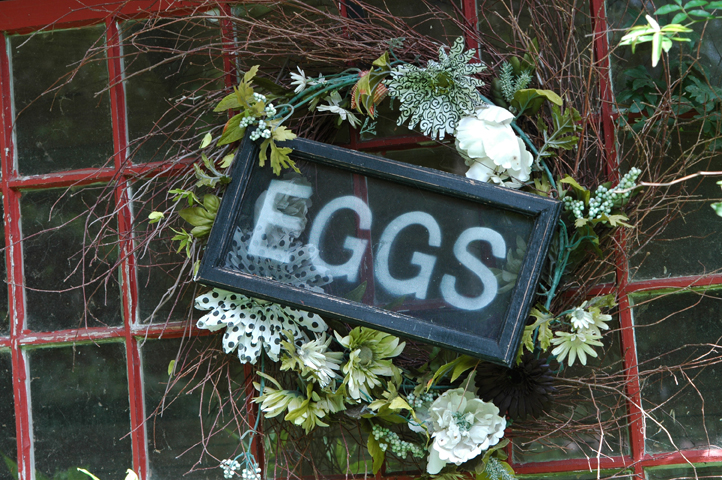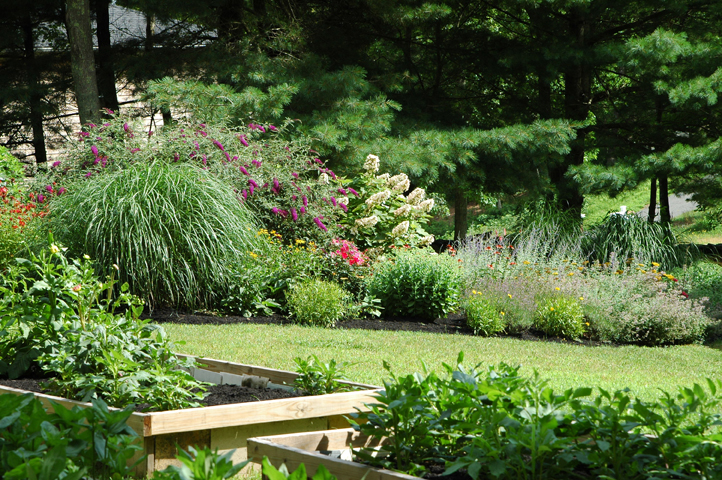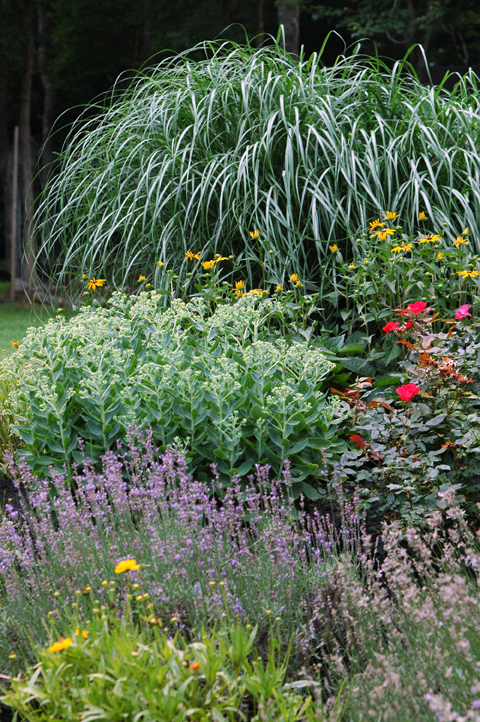 Butterfly Garden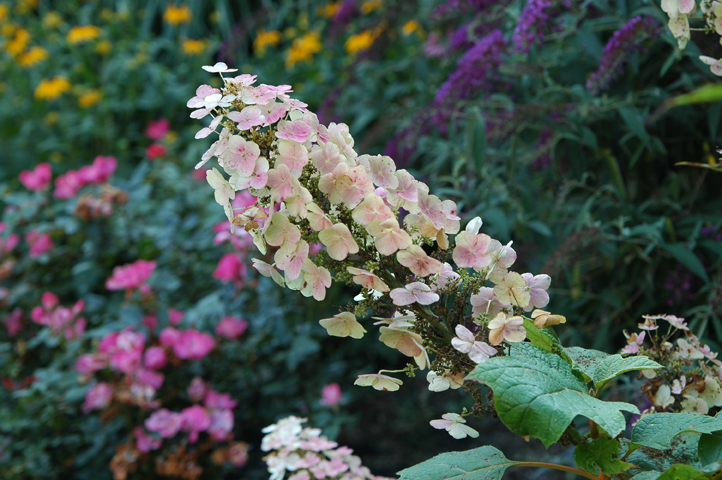 Oak Leaf Hydrangea Blossom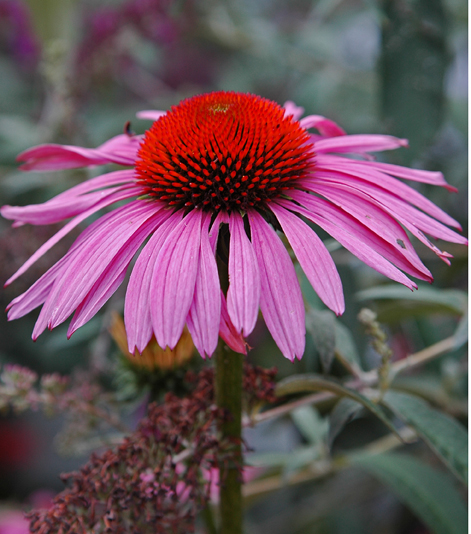 Purple Coneflower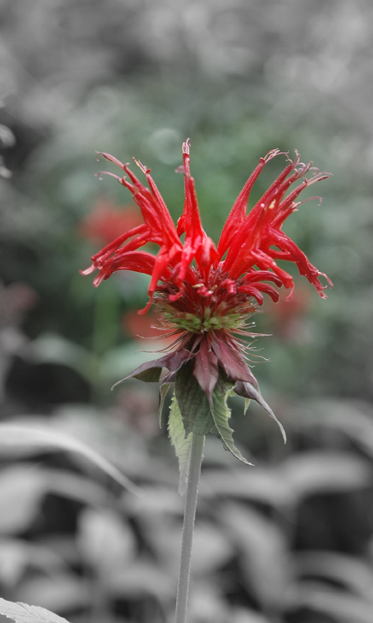 Jacob's Cline ' Bee Balm '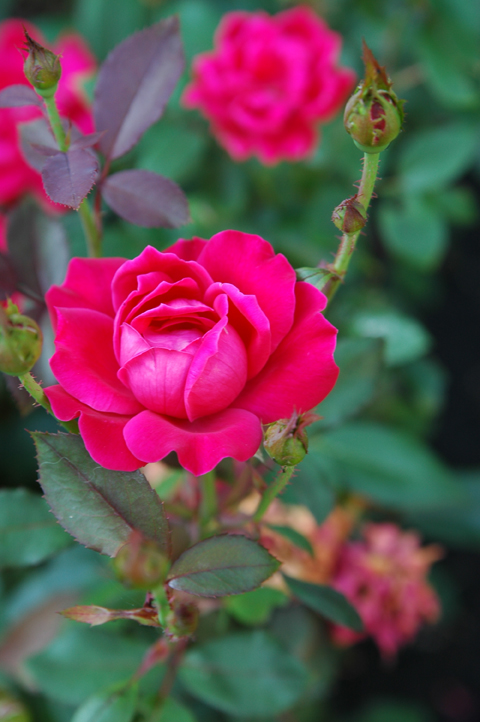 Double Red Knock Our Rose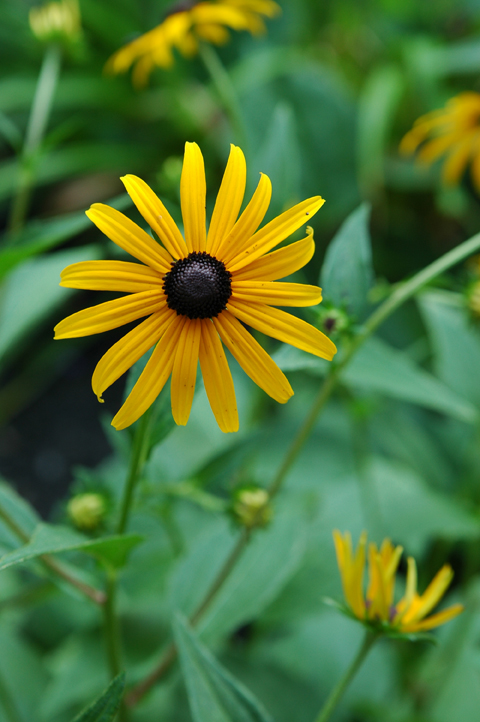 Black Eyed Susan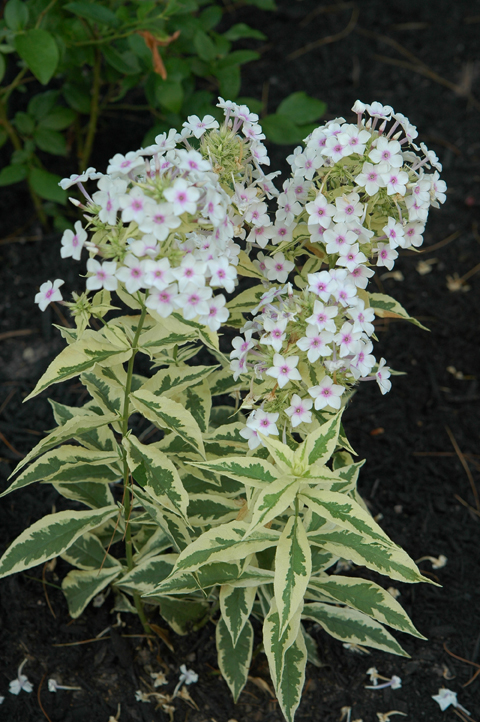 Variegated Tall Phlox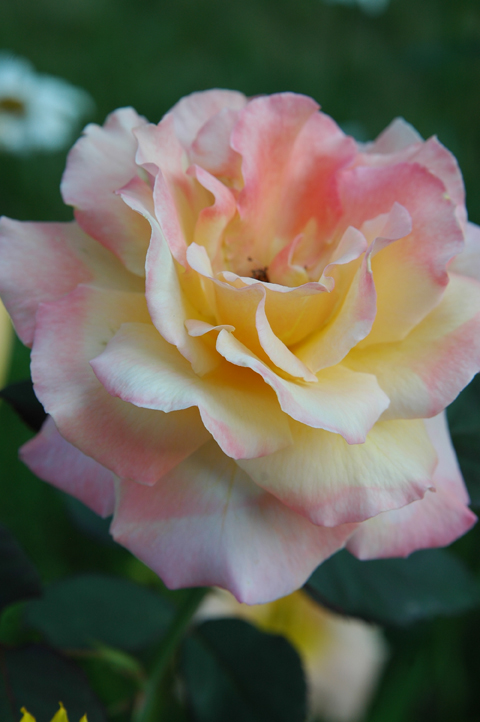 David Austin English Rose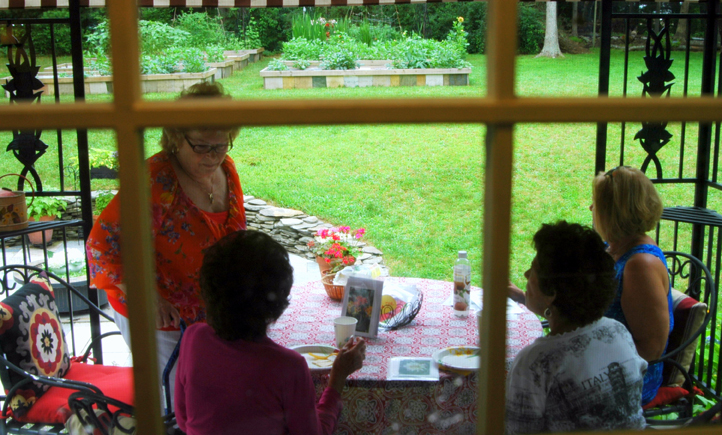 Some of my guests ( Joy, Diane, Carol and Mary ) after the tour under the gazebo enjoying some light garden fare.
I bet you could use a drink too!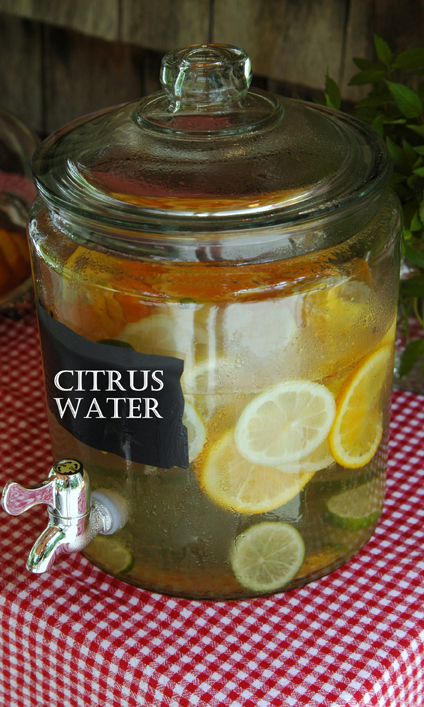 I also set out a basket of my homemade notecards so my guests could take home a reminder of their day in the garden.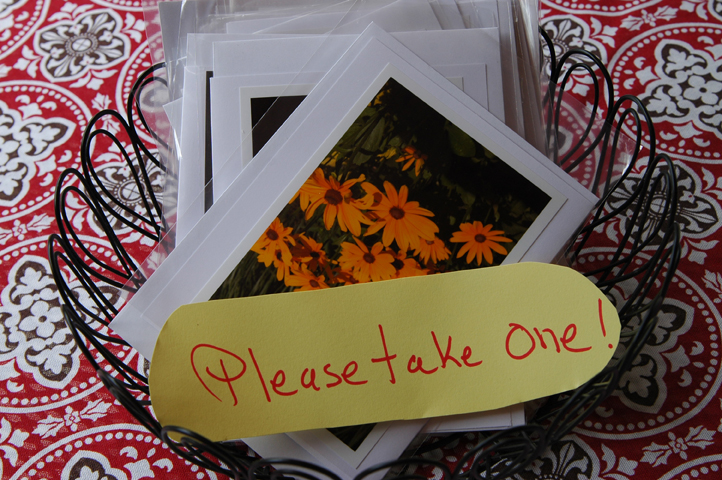 Here's what Pam Denholm of South Shore Organics had to say after her visit:
 It was lovely to see you Deb, your garden was lovely and I enjoyed our visit very much. I think the tour was perfect, of most interest was the layout of your garden and how you positioned your flowers. I did learn something new. I am definitely going to be planting some of those Knock Out roses. I have tried to grow a more traditional English rose in my garden , and have tried three different locations with no luck at all. At the end of this year I will pull them out I think. I also loved how you fenced in your chickens. We have a wooded area at the back of our yard and I would love to do something similar for them because their run is very small. They seem happy enough, but I want more than anything for them to have more space ( and to get more chickens).
I am INSPIRED! I get very impatient, we have only been in our house for a few years and have had some big (and expensive) grading and tree removal projects to undertake before I could do anything, so I get frustrated that we are not making enough progress and I don't have a pretty garden. Plus, starting a new business and raising a family are ( happy ) gardening distractions. But walking around your garden and listening to you talk about the fact that it took three years for the scrap stone patio to be completed and listening to you talk about each project that you have undertaken reminded me that it takes time. Rome wasn't built in a day, but and the end of it you have a beautiful garden that has been well worth the effort. So, I just need to keep plugging away and now instead of feeling defeated, I WANT to keep plugging away:) Pam
Michael Hart and his " partner in crime" Laurie Hepworth publish and edit our local Edible South Shore Magazine. It's quite possible you have an edible publication in your town too. Their mission is to bring more FRESH local food to your table by featuring local farms, homesteads, restaurants, farmers markets and more.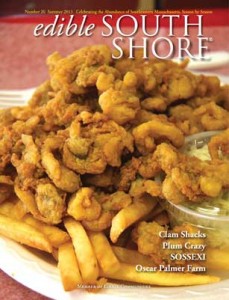 They came to the tour with Pam because we all have yet another, GARDEN TOUR in the works. We are in the early planning stages of putting together the First Annual South Shore Sustainable Backyard Farm Tour! I'll keep you posted!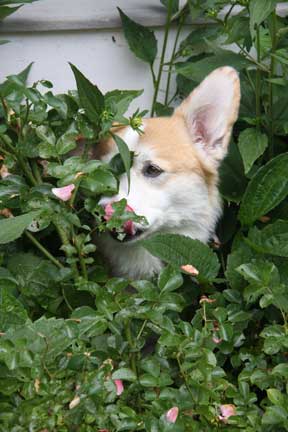 Michael caught Max smelling the roses…
The idea to open my garden had a little more oomph behind it than just flaunting
my flowers. Beautiful gardens of any style, shape, size and color have the power to take people away from their worries and concerns. They inspire NEW GROWTH in the viewer as well as future gardens. I wanted to share the beauty of our backyard homestead with others in hopes just a little of all the love we have planted  (minus the stiff muscles, sweat and dirty feet) would rub off on those who came to visit. A place where ones cares and troubles fall away even if just for a day giving way for new garden dreams to begin.
I hope you got that too! There's only one thing I would change about this perfect day with friends in my garden. Having all of you here too!
Next time YOU have a BIG IDEA and your nerves are getting the better of you, pull yourself up by your FARMGIRL BOOTSTRAPS and drink a cup of MaryJane juice! You know she's there rootin' you on ( and so am I ) so go on and make some waves! Thanks, MJ!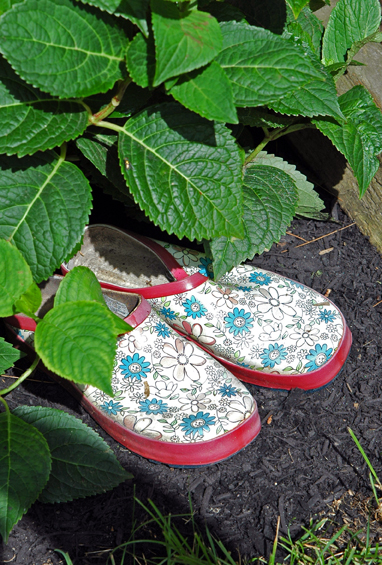 As always, thanks for letting me " gush " from the shorelines!
Until next time…
BEACH BLESSINGS and HAPPY GROWING!
much love,
Deb # 1199