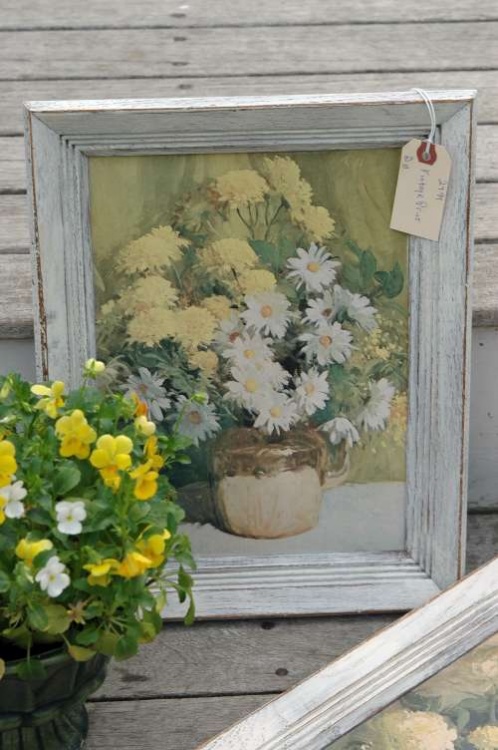 Dear Sisters,
Happy Spring! Would you believe we had a nor'easter yesterday? It's still very winter like in many parts of the US and I know some of you got snow right along with us. Will it ever end? Of course it will! In fact it's supposed to warm up along the shorelines for the weekend bringing rain that's sure to send Old Man Winter packing for good! What's a girl to do when she'd rather be outside digging in the dirt? I've been taking advantage of the cold weather to get some much-needed spring cleaning done. And I'm not talking dusting, mopping and fresh towels for all the bathrooms. I wish! Nope. I've been knee-deep in boxes in the recesses of our basement. Do you think I found any treasure? I found a few things I can't live without, but I'm giving the rest the ole heave-ho! Well, most of it anyway…
Honest to Pete! Where does it all come from? Wait! I can answer that. It's me… I am the culprit behind most of the " stuff " in our basement. I can't help it! The artist, Junker, flea market goer and lover of cast offs "with potential" in me has a hard time passing up a good find. But, as time ticks on I'm beginning to realize there is truly only so much time in a day, hours in a morning or afternoon that can be filled with creative and purposeful endeavors and I must be choosy about which ones I'll devote my time to. And that includes having " stuff " I don't use and projects hanging around which I may never get to.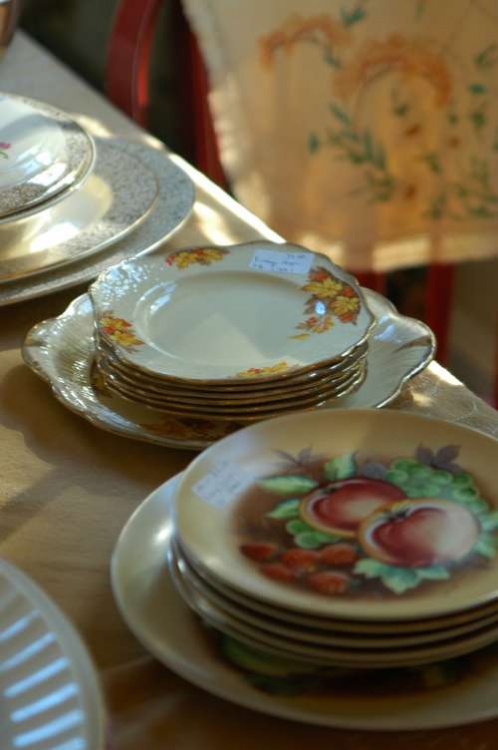 Those of you who read my blog regularly know that from time to time I LOVE to cast off the bow-lines and try new things. Sometimes I do this not really knowing where I'm sailing to! To me, that's half the fun of the adventure but sometimes it can come at a price. Hence the closing of my booth Burlap and Bling in the Antique Mall this spring. My reasons for closing were two-fold.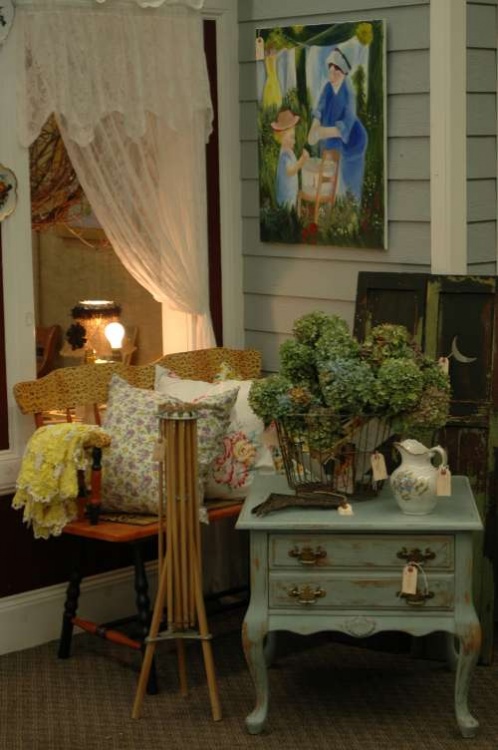 Creatively speaking I LOVED having a little space to fill with vintage treasures and my hand-painted furniture and I LOVED the hunt of finding new things to add and dabbling in the art of display. But, when it came right down to it I DIDN'T love cleaning, pricing, and hauling all that " stuff " back and forth. It became cumbersome in a hurry and my enthusiasm for being a vintage booth dealer began to wane. In other-words, it didn't speak entirely to my creative soul.  I DON'T want to be anchored to "things" that don't set my spirit free. And I wasn't feelin' free! I learned once and for all that I am a " maker " of things. Even so it hurt to let it go and I felt like a failure. After all, I WAS so excited in the beginning. Finally I mustered up the courage to be honest with myself and admit that the parts I DIDN'T love were becoming more of a drain than a boost to my creative energy flow.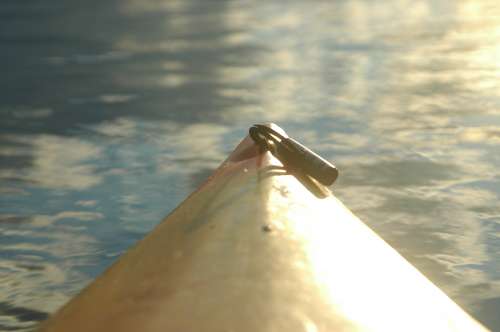 As the old saying goes, " Nothing ventured, nothing gained!" I don't regret giving it a try.
As hard as it was to say goodbye to Burlap and Bling I'm happy with what I learned from the overall experience. I'm ready to make way for new uncharted territories! My heart ( navigational system) is telling me there's more art, cooking, gardening, furniture painting and writing in my future and that feels good AND right.
It's a funny thing how playing a good game of chuck it can cleanse the soul and make you feel new again! And, it's not bad for your basement or brain either!
Do you believe that every-time you walk by an item that needs to be repaired or stored properly it draws energy away from you? I sure do. My brain goes into major problem solving mode with an over load of questions such as:
Where can I put that?
Will I ever use it?
Who else could use it?
Do I love it?
Can I fix it?
Do I want to fix it?
Do I have time to fix it?
Shall I paint it?
Can I sell it?
Do I want to sell it?
And I love this one from sister Raynita Lee, " Can I plant something in it? "
It's hair-pulling trying to figure it all out so I do this: I get three boxes or bags and give them each a purpose. Donate. Keep.Trash. PERIOD! This system has worked out wonderfully over the years for moving out day-to-day items that are no longer useful and for  my kids out grown clothing items. But there's still room for improvement! As my hubby and I approach our empty nest years I'm becoming more interested in the psychological reasons behind why we clutter and why it's so hard for some of us to just chuck it once and for all!
I came across a new book called Unclutter Your Life! How to Tame your Mess, Calm Your Mind and Lighten your Load. Author Jen Williams explores the difference between " life clutter " and clutter that piles up over the years. She even offers an action plan to get you on your way to a clutter free life.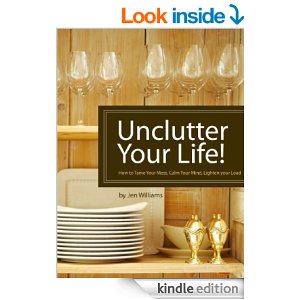 My favorite place to donate is Savers Thrift Store. They fund over 150 charities annually with the monies earned from our donations. I get peace of mind knowing that my items aren't ending up in the landfill and the satisfaction that others can make good use of something I parted with. Even if it was reluctantly! And, they have some of the best vintage dishes if you hit it on a good day! Eh hem. Did I just say that out loud?
Now's the time to make room for all things FRESH and NEW. Wanna join me? Please share your clever DE-cluttering tips with us! And share why you KEEP some things too! We are sentimental farmgirls after all. We can't get rid of EVERYTHING!
As always, I urge your to follow your creative dreams wherever they take you! Whether it be just down a calm little stream with a paddle or out into the wide open seas for sites UN scene. It's YOUR journey! Make the most of it!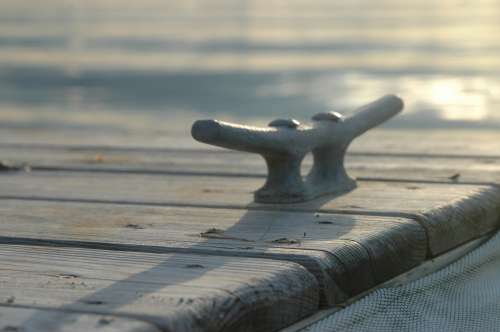 Until our next shoreline visit~
BEACH BLESSINGS and MUCH LOVE
Sister Deb # 1199