.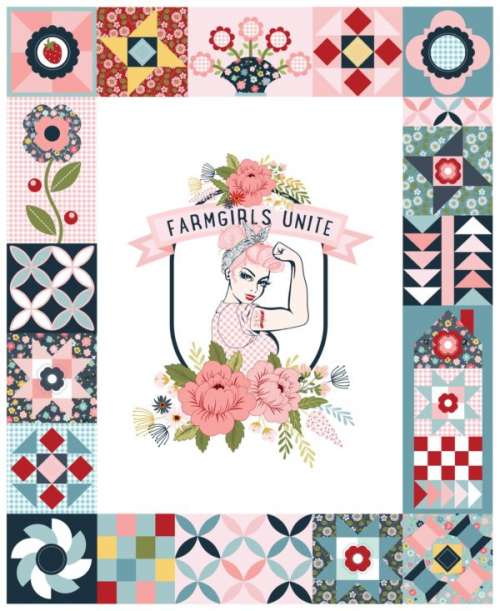 Hello Friends!
I realized I haven't shared a sewing project here in a while and I have one that I'm super excited to share today!
The new fabric line I am sharing today is called… wait for it…
Farmgirls Unite  
And oh my word, it is such darling fabric.  It has everything Farmgirl that you could ever want:  bandanna print, florals, gingham check, farm animals, rain boots, garden gloves, and strawberries!  And all the perfect colors.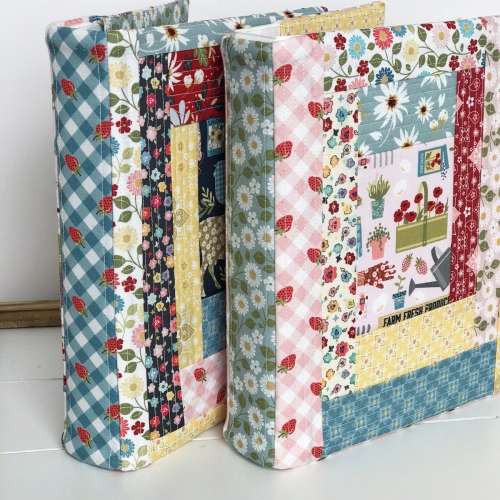 .
I looked at the bundle for a few weeks until inspiration struck and I knew exactly what to make.  I love making binder covers and I knew this fabric would be such fun on a binder.  And it absolutely is!
.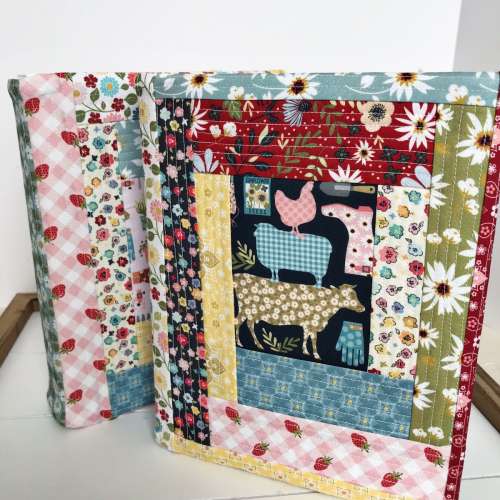 .
I had two friends with birthdays so I made one for each of them.  These binder covers are pieced and quilted in the "quilt as you go" method which is super fun and quick.
.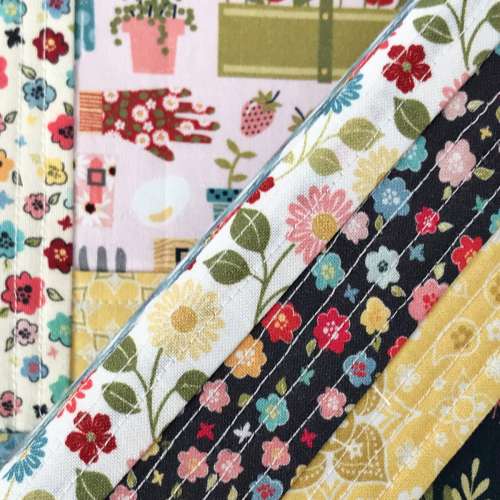 .
.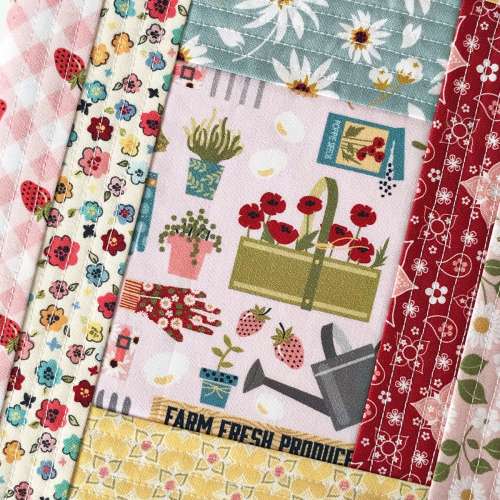 .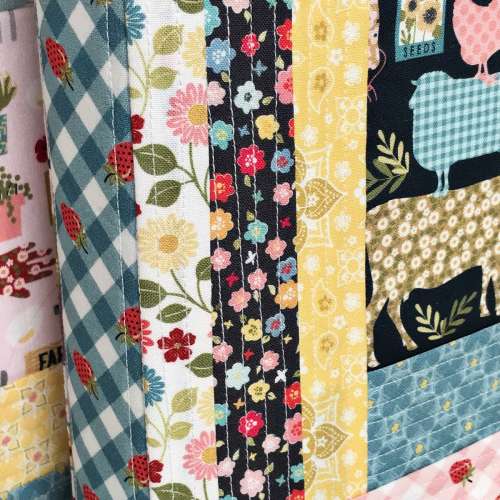 ..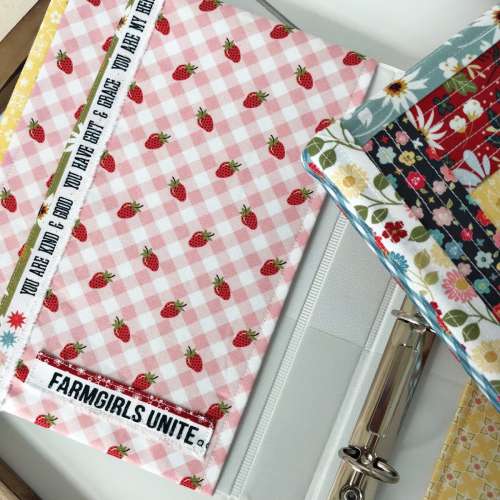 .
The fabric is designed by Poppie Cotton and one thing I really love about all their fabric collections is that the selvedge is really fun!  They usually have cute quotes and sayings.    So I took advantage of that and used the selvedge on the inside of the binders.
.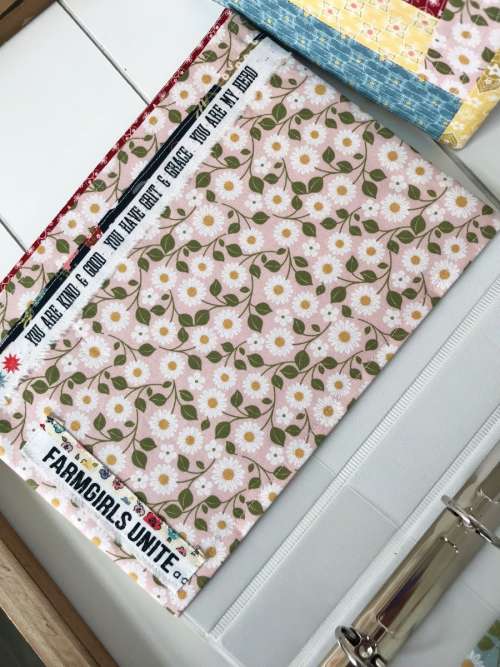 .
I mean, seriously… how perfect is that description of a Farmgirl:  "You are kind and good, you have grit and grace, you are my hero".  It just makes me so happy.
..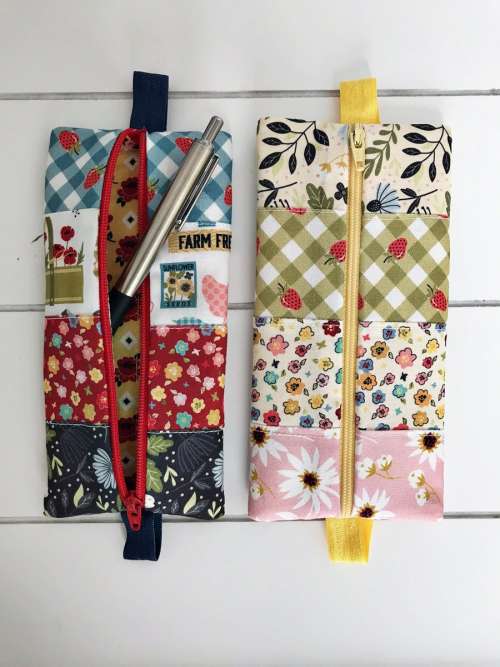 .
I also made the cutest little elastic pencil case that attach to the binder.  I used the pattern by Lisa Cox.  You can find that pattern here.  It is simple and so fast to make.
. 
.
The pencil cases attach to the front of the binder simply by sliding the elastic over the front cover.  And they add such a fun surprise!
.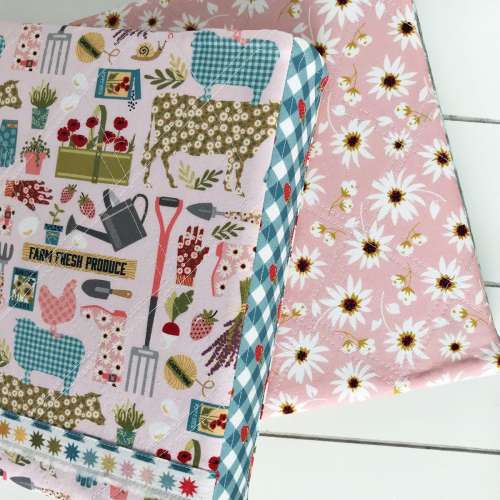 .
I know some of you are going to be asking about the pattern that I used to make the binder covers. It is my own pattern and I kind of tweak it everytime I make one and honestly they just get better and better!  I've written a pattern and tutorial but I've improved on it enough that I think it needs to be re-written!  What do you think?  Something you'd be interested in for a future blog post?
.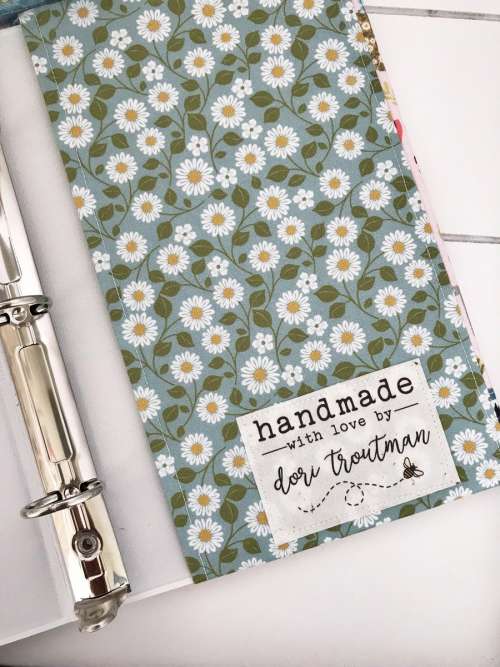 .
I absolutely loved how these binders came out in this sweet fabric.  And it reminded me how thankful I am to be a Farmgirl and have Farmgirl friends to gift them to!  There is nothing like a home sewn gift in my opinion!
. 
I hope all of you are enjoying a perfect summer!  My daughter and I have been swamped in our flower farm (both in flowers AND in rain!) and it's been a wonderful season for us so farm.
. .
Until our gravel roads cross again… so long.
Dori