.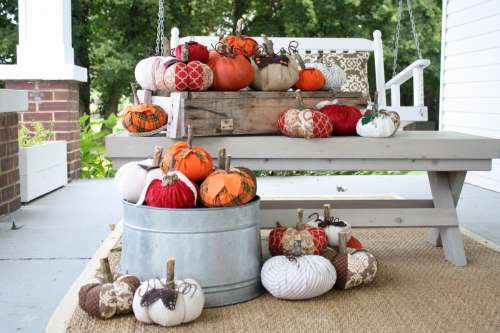 .
Hello friends!  I've been pondering this thing that I seem to see every single August here in Tennessee: summer is over when school is back in session.  I'm telling you what, that seems so strange to me.  It's 100 degrees outside, our flower garden is still producing like nobody's business and everybody is talking Fall and Pumpkins.  WHAT???  Of course for those of you that have been reading my blog here for any amount of time, you know that I never let go of summer until the frost really IS on the pumpkin!
.
However, in thinking about writing this blog post the only thing that kept coming to my mind was to show you how to make one of my Fall Fabric Pumpkins! If you start now, by the time it's really pumpkin decorating time, you'll have a whole pumpkin patch!  (I wrote this tutorial for MaryJanesFarm magazine several years ago and it is always a favorite. So it seemed time to share it again!)
.
Lets get started!!!
.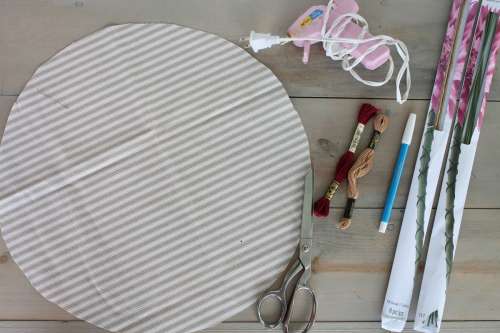 .
The supplies you will need are:
Scissors
Embroidery Thread and Needle
Fabric of choice – you can use anything from an old flannel shirt to beautiful velvet
Polyester filling
Sticks (for pumpkin stem) in various sizes depending on the size of the pumpkin
Hot glue gun and glue sticks
Embellishments such as: felt leaves, twine, stem wire, buttons, fabric patches
.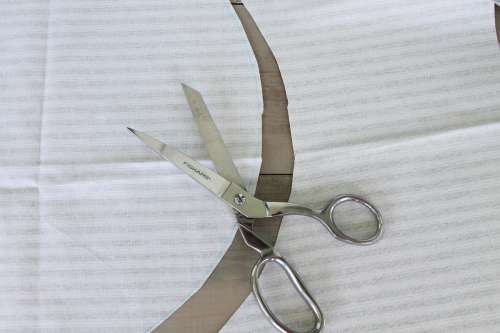 .
Lay your fabric flat and cut it into a circle. (You can free-hand cut, or use a circular item as a pattern.) The larger your circle, the bigger the pumpkin!
.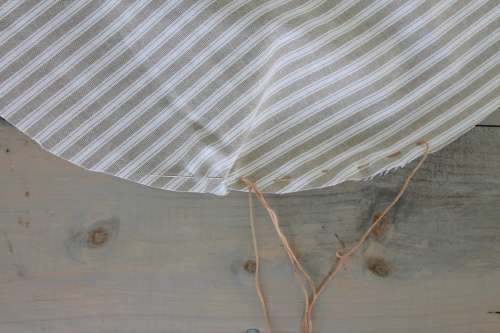 .
Using a long piece of six strand embroidery thread, thread your needle and sew a simple running stitch close the edge of the circle. Continue this all the way around. Do not tie a knot on either end.
.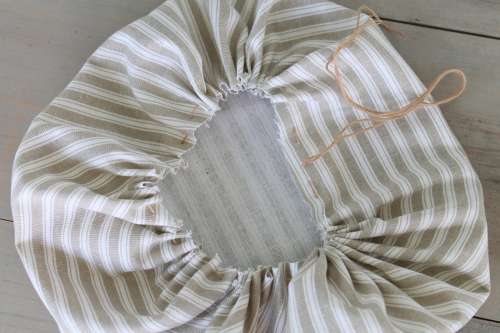 .
Draw in your thread on both ends, gathering the fabric up. Leave an opening for stuffing.
.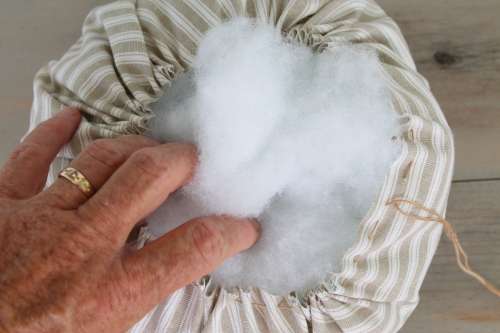 .
Stuff your pumpkin with the polyester filling. You want to stuff it until it puffs up, but not stuff it tight.
.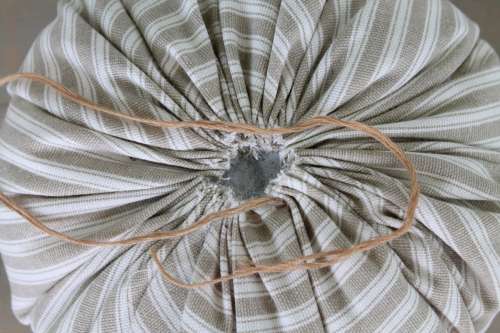 .
Tighten up the threads to close the opening. Leave a little opening to slip your stick stem into the hole. Tie the threads in a large knot.
.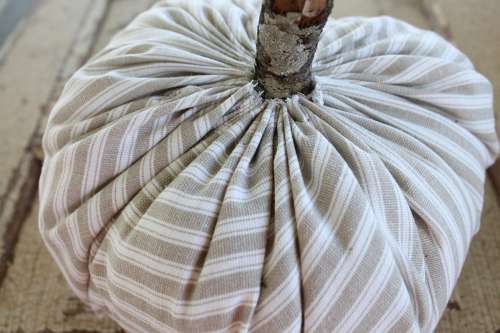 .
Choose your stem and check it for size before glueing it into place. Then, using your hot glue, carefully glue your stem into the opening of the pumpkin.
.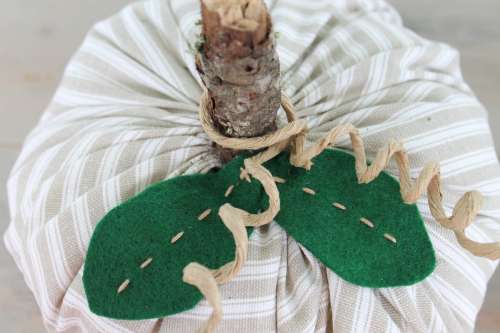 .
Embellish your pumpkin.
.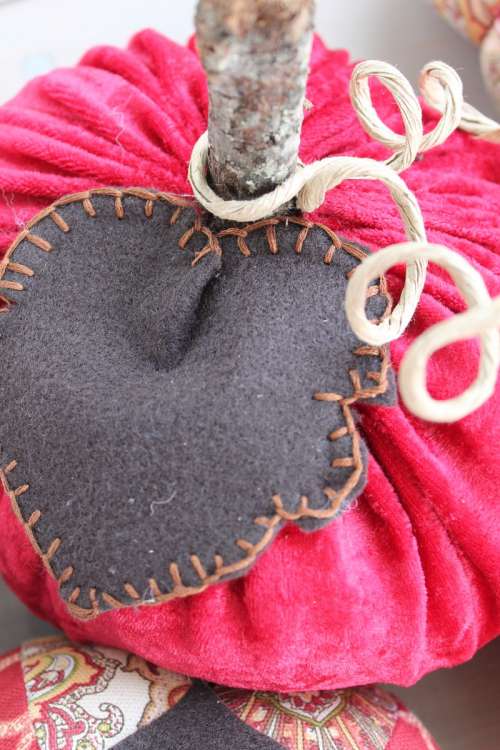 .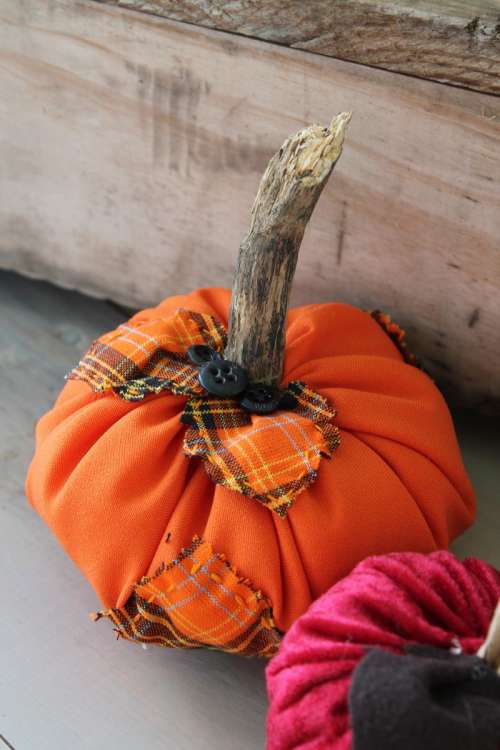 .
Embellishing the pumpkin when you are finished is one of the funnest things of this project. Here are a few simple embellishment ideas:
.
Cut out a leaf shape from felt and free hand embroidery a design.
Using stem wire, twist it into a coil and wrap around the stem to mimic the pumpkin vine.
Glue decorative buttons next to the stem.
Cut contrasting fabric into little patches and embroidery onto the pumpkin.
.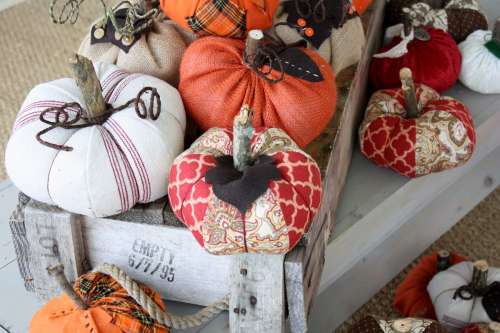 .
So tell me… are you ready for some pumpkin decorating or are you like me… hanging on to summer with everything you've got?  I really am trying to look forward to Fall.  After all it means no more mowing, no more weeding, no more early mornings, cool weather for some Fall runs, and so many things.  So I'm going to focus on those positives!
.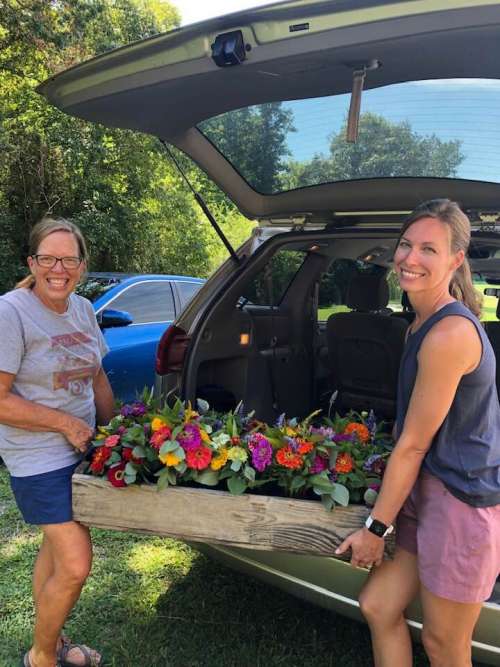 .
And just to prove that it's still summer here in Tennessee, here is a picture of my daughter and I delivering three wooden crate loads of bouquets from our garden to a Farm to Table event!  The flowers were so beautiful!
.
Thank you friends, for sticking with me through the seasons!
.
Until our gravel roads cross again… so long.
.
Dori