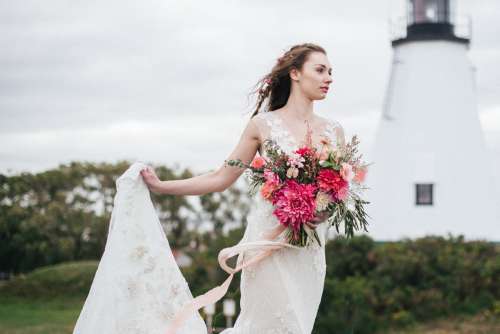 Dear sisters,
Happy Summer! Me oh my, isn't it great to feel the warmth of the sun on your face again? You know what else summer is great for? Besides family time, beach days, cookouts, gardening, baseball, traveling, camping and glamping? Weddings! I'm so excited to share a very special styled photo shoot that my daughter and I ( along with a few of my talented wedding vendor peers) conjured up last September to showcase the seasonality of local flowers for weddings and events. If you were a beach bride you'll love this windswept beach bride editorial, and if you or someone you know is dream'n of saying I do on the beach, sit back and enjoy the ocean breeze while I tell you all about how this amazing day came together.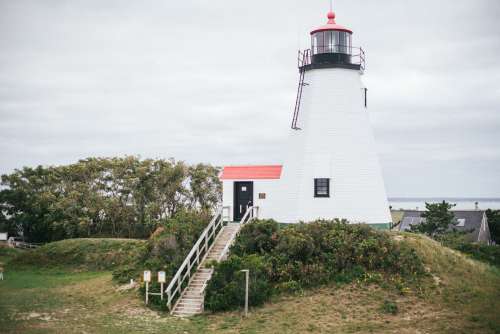 Let me set the scene for you! Last February I had an idea for a photo shoot that would take place on the wild coastline of our beach community for the purposes of having some new content on my website and social media places for marketing purposes. I asked my daughter, Nicolette if she'd be willing to be my model and she said, yes! She manages a local coffee shop chain store and I knew it would be a stretch for her to get the days off but she was able to arrange her work schedule to allow for a two day photo session and a trip into Boston one day to try on wedding dresses.  As I watched her try each dress on, I tried not to think of her " real wedding " sometime in the future, after she meets her one true love otherwise, it could have been very emotional! This was business, after all. Sniff, sniff…
We planned the shoot for a late September day when the dahlias would be at their finest and the weather would cooperate. One out of two isn't bad when you're dealing with the weather.
I was so thrilled to be able to incorporate several varieties of dahlias, zinnias, peach lisianthis, and sedum from my backyard flower farm into this bouquet along with some greenery, wax flower and sea lavender that I purchased through my wholesaler.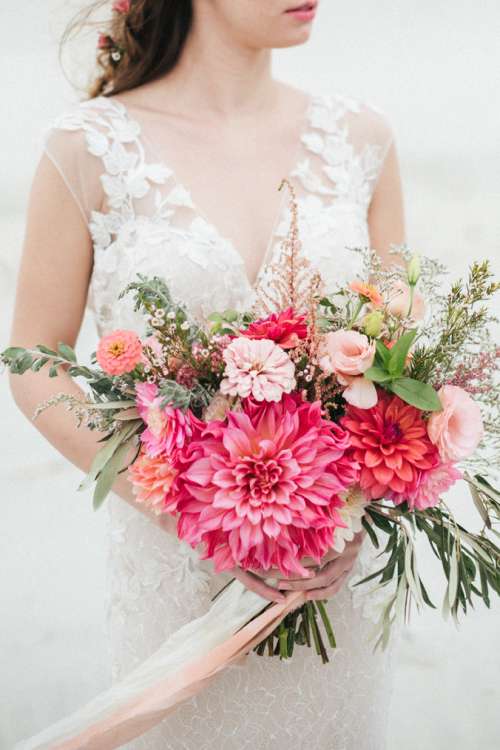 She endured bone-chilling high winds and stinging sand while somehow managing to look poised and professional for the camera. In between poses she rushed to the car to stay warm by the heater!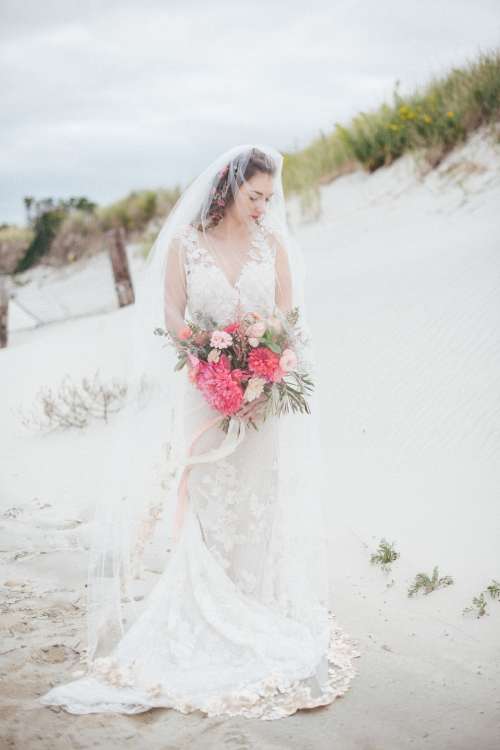 We wanted to show her wearing several different looks including a flowing handmade heirloom quality veil with hair flowers tucked into romantic braids. Can you tell which of these flowers in her hair are silk? We used a combination of astible blooms, wax flower ( the tiny flowers) and silk rose buds from the craft store. They are easy to pin in and stay fresh looking! Perfect for a Boho Beach Bride.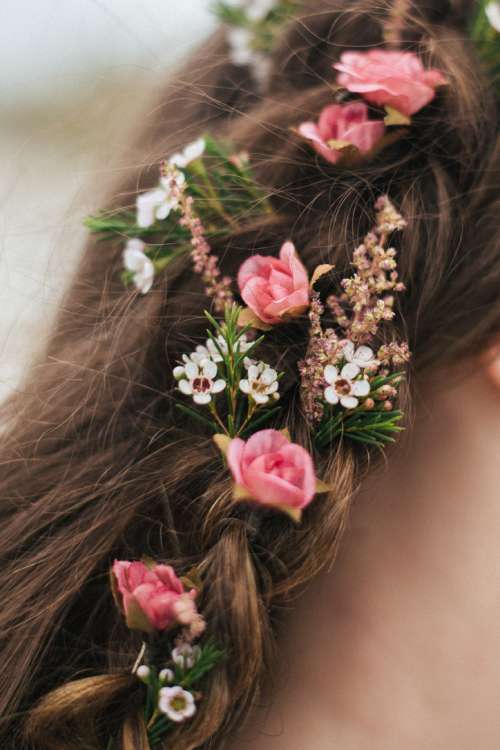 We did a set of boudoir photos which turned out so very wispy and romantic.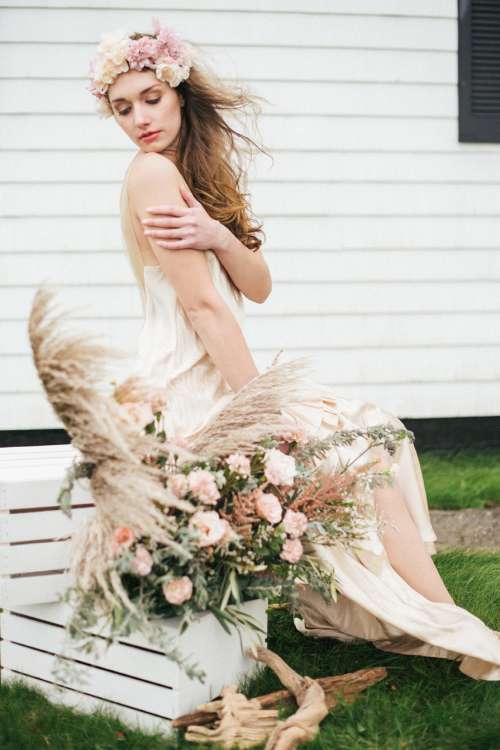 Here's our bride ready for romance! The hair flowers are all silk and very fashion forward styled this way. I don't know if wearing this many flowers in your hair will become mainstream fashion but it's fun to play with new ideas and wearable flower art is trending in the floral industry right now. The lingerie night dress is vintage, 1930's. Rented from @shopgossamer. Wild Florals: Yours truly. I wish you could have felt the weight of the satin the gown was made out of. It was so luxurious and glamorous!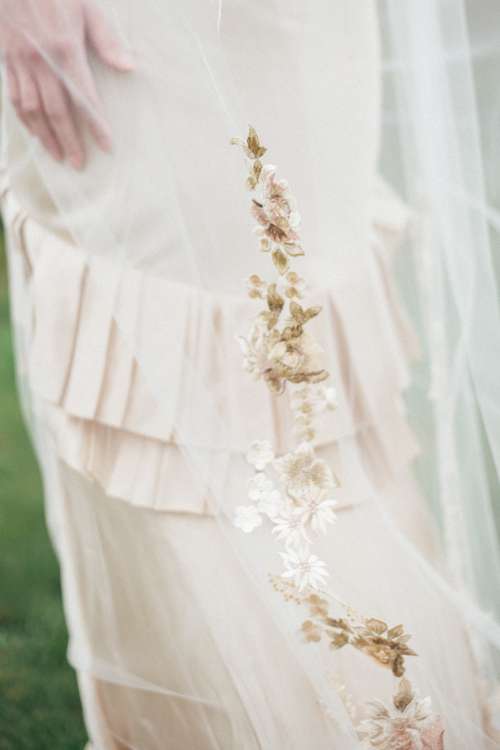 The back of the gown with a closeup of the veil detail reminds me of something a famous actress in an old Hollywood movie would have worn back in the 1940's.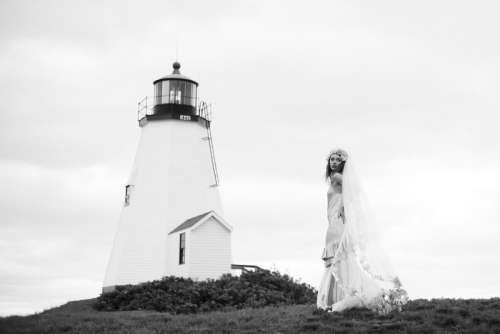 We planned a full wedding editorial complete with a wedding cake, appetizers for guests as well as a beautiful invitation paper suite with peachy watercolor tones invoking an ethereal mood.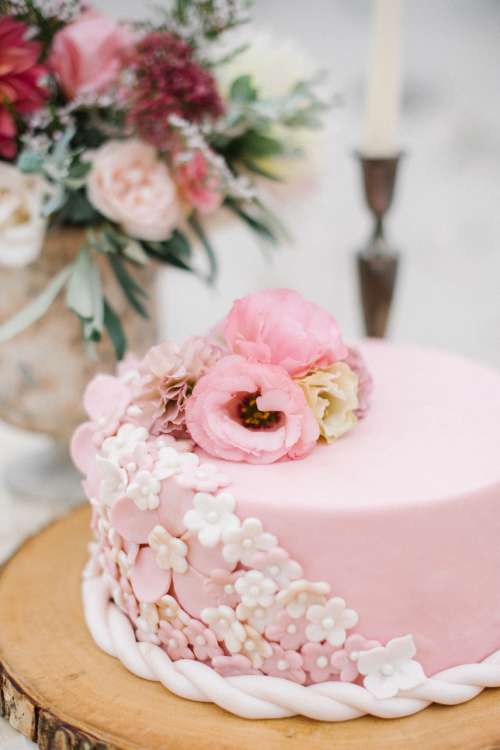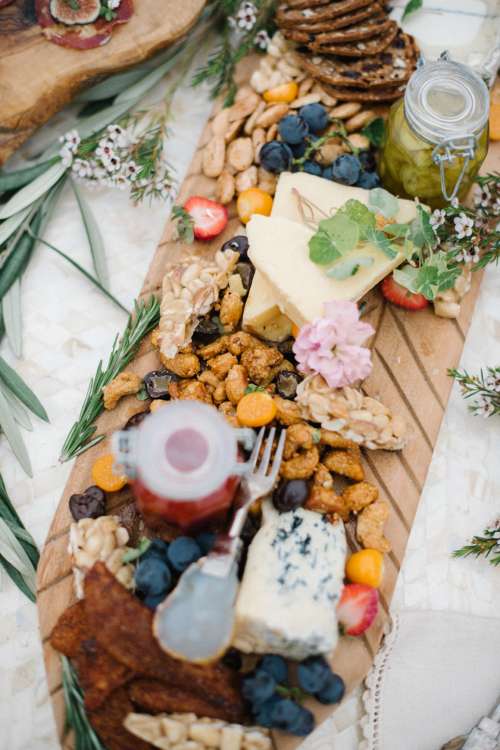 Nicolette had never done any modeling before and she was unsure about what she was supposed to do. I reassured her that our photographer would guide her. She had a professional hair and makeup artist who is an expert in editorial makeup and styling for both days of shooting. She enjoyed being fussed over!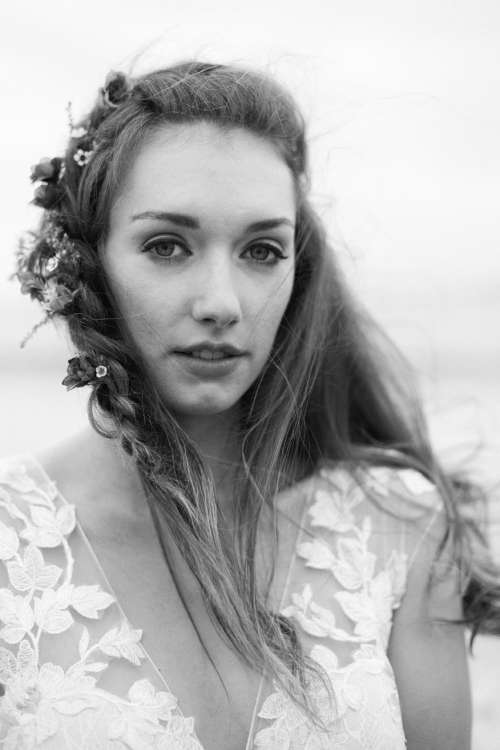 As you can imagine, there is a lot of planning and coordinating to make a day like this come together. It takes a talented team of people who are committed to bringing a common vision to life! But all that hard work is worth it when you see the final images come to life. I love a good creative collaboration and it turns out so do my friends!
Here are some behind the scenes of our photo shoot!
Me, front and center, Shannon Grant ( Photographer) to my left. Amanda ( Hair and Makeup and former band manager) Nicolette ( my daughter) Katelin Gellar ( Pastry Chef ) and Jillian Rivers ( Cook, food stylist and future #dandelionhousebride). You can follow them @antiquepeach on Instagram.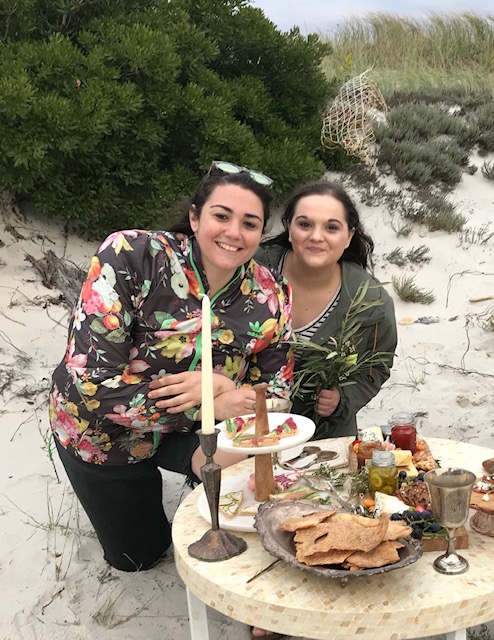 Jill and Katelin! The food guru's!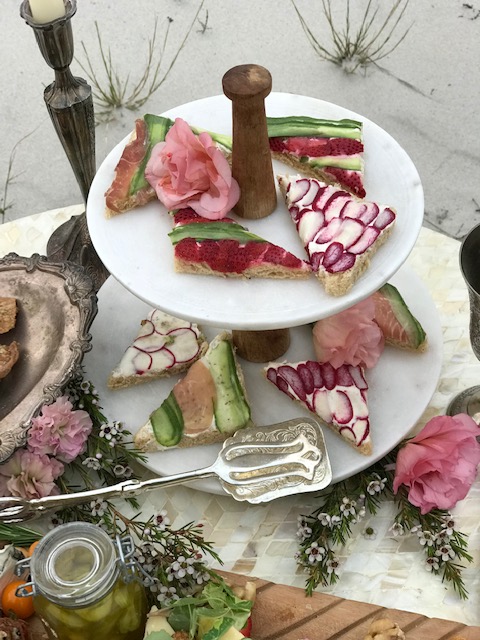 Have you ever seen more beautiful tea sandwiches?
And if all this wasn't exciting enough, our photo shoot was just published in Debra Prinzing's Slow Flowers Journal inside Florist Review Magazine. ( The leading floral industry print publication). You may recall, Debra being featured in a previous Girl Genius column a couple of years ago. I've been a member of the Slow Flowers Society for several years and Debra continues to expand, grow and gather like-minded flower folk across our land and beyond who are all about growing and designing with local flowers. It was such an honor for all of us to be included in her journal.
I don't have a link to this article but I'll share it with you if they make it available next time!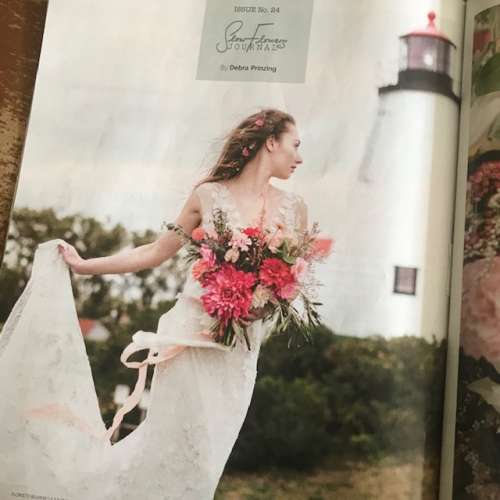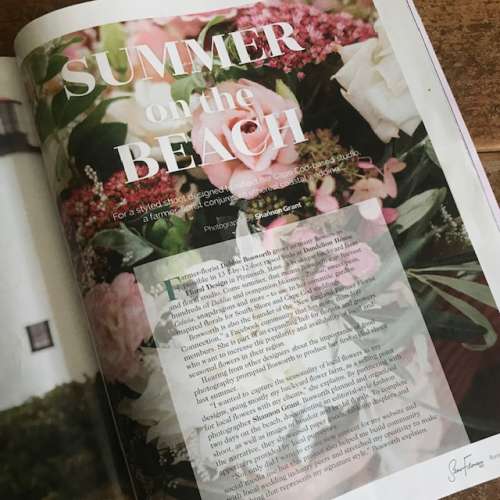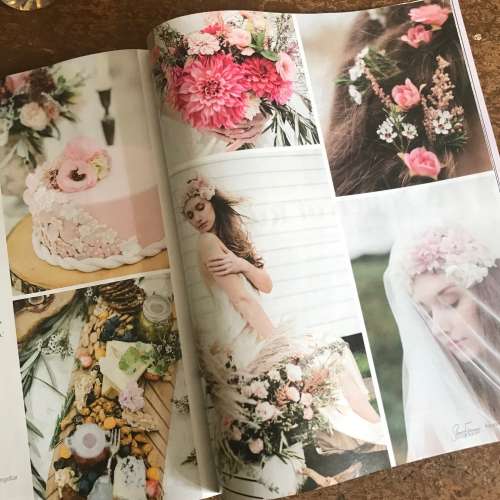 The only thing missing from this editorial photo shoot was a groom. NO RUSH!!! There's still plenty of time for that. It's all about the flowers and dreaming for now…
To read the blog post I wrote about this photo shoot and see the full vendor list please visit  my wedding website.
All photos in this blog ( besides the behind the scenes images) are credited to Shannon Grant.
As I reflect on where my journey in flowers has taken me I could just pinch myself. Sometimes it doesn't even feel like I'm doing this work. But my aching feet and back bring me back down to earth with every event. I turned 57 years old in 2018 and I never dreamed I'd be this deep into a wonderful, yet challenging new career. Our 7th of 16 weddings for 2019 is this weekend. And when I say our, I mean my handsome Yankee and I. He is my expert packer, occasional designer and heavy lifter and always my most avid moral supporter. When I get nervous or tired he's there to shore me up and keep me going. I couldn't or maybe even wouldn't have started if it wasn't for him and the support of my family, my flower community and my farmgirl sisters.
My life ( and so many others) took a swift and steady turn in so many new and interesting directions when I discovered MaryJanesFarm. The farmgirl fever is real and continues to burn in all of us as we try new things more confidently than we might have before. I know it still does for me.
My cousin just said to me, " It doesn't matter where the magic happens as long as it happens". So, if you're holding off on starting something new ( no matter your age ) just get going… There's never a perfect time. Creative paths are never laid out in a straight line. Be brave even if you're scared. Do more of what you love. You'll just feel better, I promise!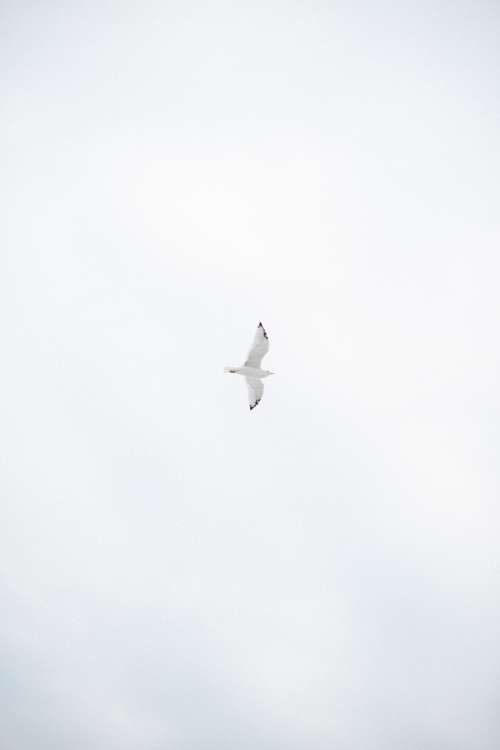 Tell me, are you a member of the Farmgirls over 50 club? What new things ( hobbies, careers, travel, farming, relationships, etc, ) are you diving into during this most delicious decade? I'd love to hear all about it in the comments!
Until our next shoreline visit~ Happy Summer however that shapes up for you!
Beach Blessings and Much Love,
The Beach Farmgirl
Deb
#1199