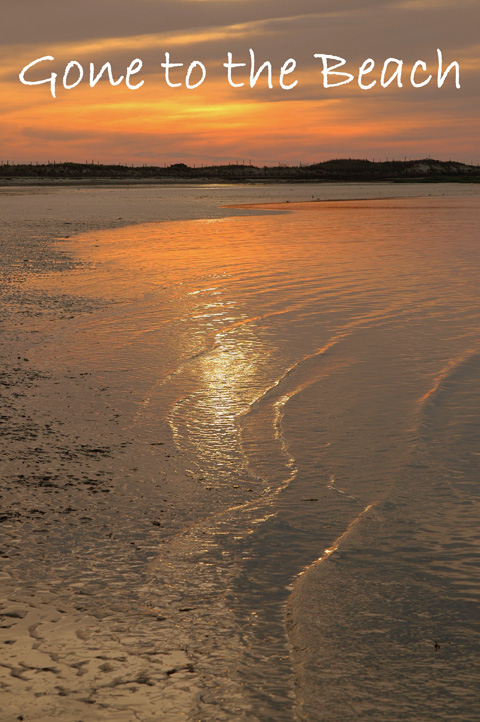 Nothing makes me happier than to hang up my GONE TO THE BEACH SIGN and head for the cottage!
Just the sound of the word BEACH conjures up a passel of images doesn't it? After all, going to the beach means different things to different people depending on the kind of beach farmgirl you are. For some, nothing but an escape to a tropical paradise will do. White sand, warm, sparkling turquoise blue water, snorkeling and cocktails at sunset is the only way to go. Or, maybe you prefer an overcast day or two mixed in with your sunshine having your cake and eat it too. Me? Well, I like them all! I've had the good fortune to dip my toes in the sand of a slew of shorelines over the years. Lake Tahoe, Hawaii ( Oahu and Maui ); California Beaches: San Diego, Santa Monica, Venice Beach, San Jose, San Francisco, Mendocino, Point Reyes National Sea Shore, Carmel and Monterey. Oregon Beaches: Fort Bragg, Crescent City, and Lincoln City. Bar Harbor, Maine, Aruba, Truro beach, The Cape Cod National Sea Shore, Falmouth beach, Nantucket and Martha's Vineyard and the Outer Banks of North Carolina just to name a few! While each of them is dreamy in their own way (especially Maui) my heart belongs to a small peninsula on the south shore of Boston.
 Psst. Hey…We're on vacation… Wanna come too?
Okay, there is one thing that makes me just as happy as heading to the beach. Meeting a fellow farmgirl/beach sister in person!
Before we cross the bridge and head down to the beach I have some VERY EXCITING farmgirl news to share with you!!!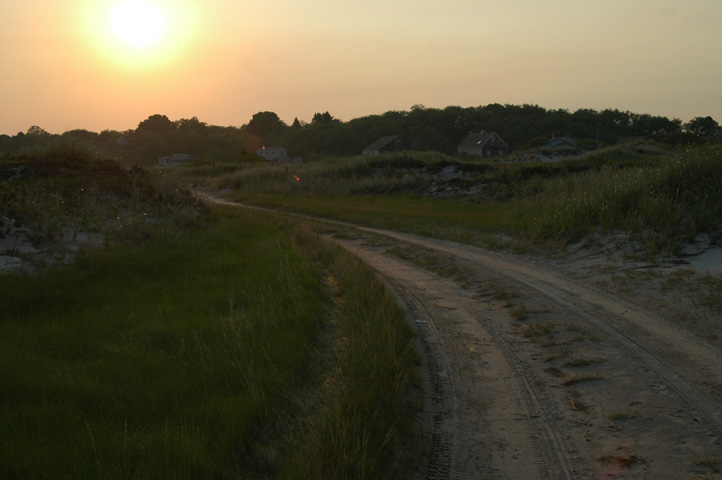 Did you know Megan Rae ( MaryJanes daughter ) is a Beach farmgirl too? Yep! It's true! Guess what else? She and I had tea on Cape Cod last week? It was amazing; a dream come true and so much fun! Meg was on vacation with her family for a family reunion only minutes from where I live. We've been planning our tea for months! She's a delight ( but you knew that ) and a joy to get to know!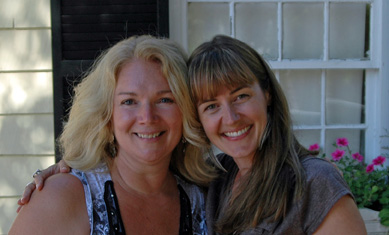 Here we are after our afternoon ' get to know you tea', just before we had to say goodbye~
As with all kindred spirits, we could have chatted the entire afternoon away, but she had to get back to her sweet family and so did I!  Plus, I had to get busy packing up for our annual – semi-UNPLUGGED get away to our off-grid smart cottage!
Fast forward a few days of fun and sun and before I knew it, I had already lost my first cribbage match with my hubby…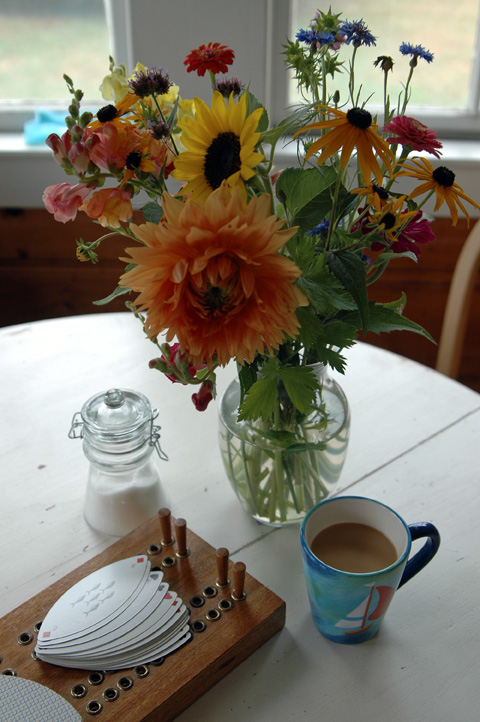 It'll take me the rest of the week to warm up so I can beat him at least once! confession: I think I can count on one hand the times I've skunked him in 25 years! Ugh!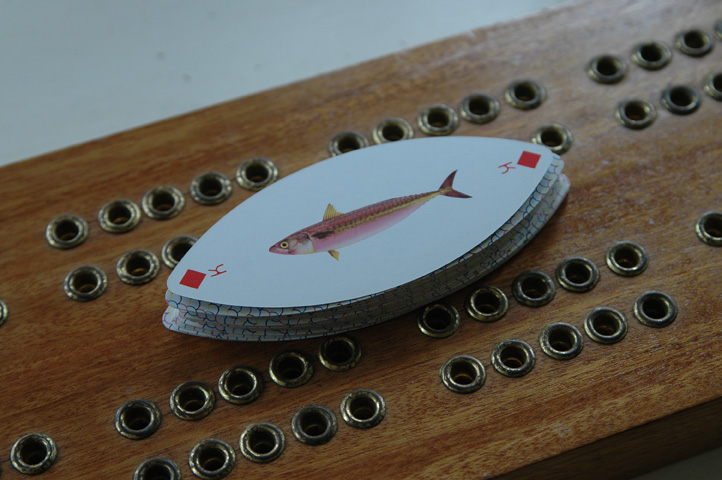 To this day I don't know why I torture myself by playing with him. Watching him smirk and giggle the farther ahead he gets on the board just burns me! LOL!  See, I'm a head in the clouds kind for girl and you have to focus when you play games! Not one of my strongest suits!  Once I recovered from losing (yet again) I pulled myself up by my bathing suit straps and packed a breakfast to go for our maiden voyage this year! Coffee, Cinnamon strudel and yogurt! PERFECT… Oh, and MAX TOO!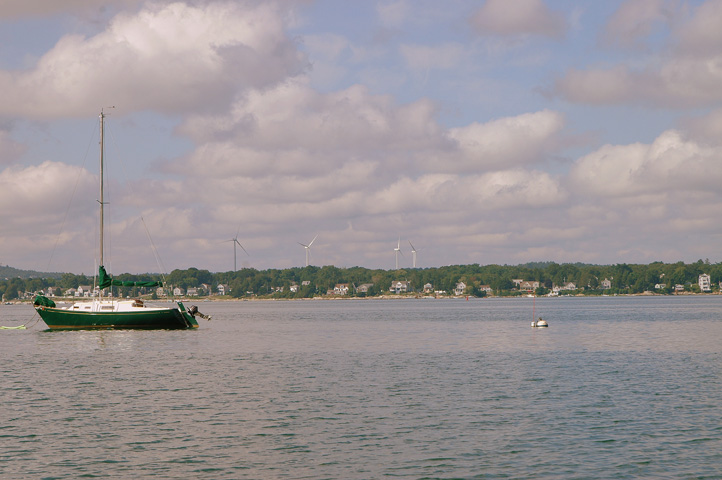 It was a beautiful morning! Sunny, clear and warm with calm seas! We putted around the shorelines taking in the beautiful scenery while our teens sawed logs back at the cottage!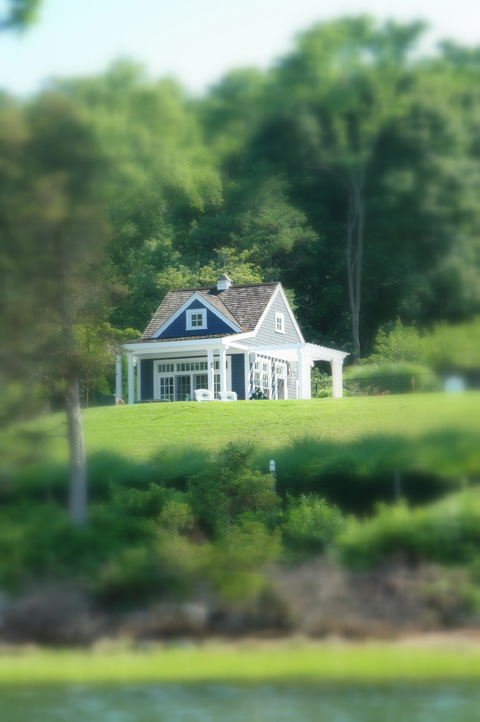 We both have a soft spot for tiny buildings and our area has no shortage of boat houses, pool houses, bunk houses, barns, sheds, garden houses, studio's and workshops. One can dream!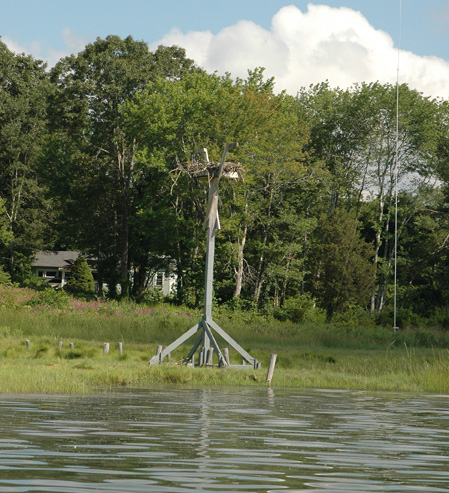 We've got wildlife to enjoy too! This structure is an Ospray nest. They dot our shorelines playing host to just one of hundreds of different species of shorebirds in our area.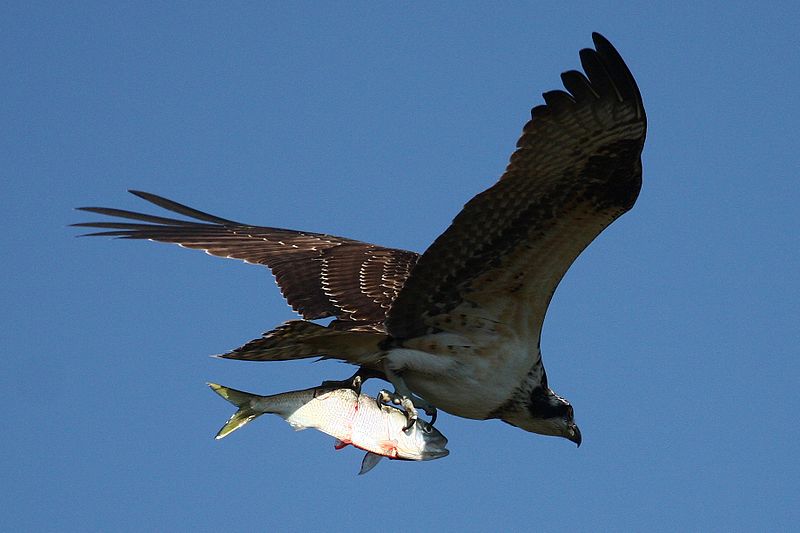 As you can see by this image by wikipedia they are a large bird that prays mostly on fish. We've spotted them on occasion but not his day!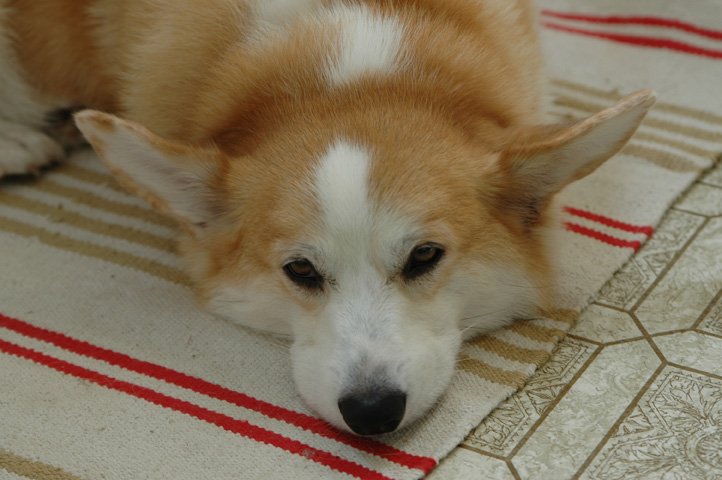 Once we were back on land, Max needed a nap. Plain and simple. Corgis and boats don't mix. Why would they? What is there to herd on a boat except for fish? All that barking and whining does not go over too well with the Captain either, especially when he's trying to fish! Otherwise he's the best boat dog ever! So what if he insists on sitting in my lap the entire time.
We've had a mix of weather this week. Starting with the rainy voyage my husband and son made over Plymouth Bay in the boat. Our daughter and I had already arrived safely by way of the road, unpacked, made the beds and were all snug inside as my guy's poked their way over by spotlight at about ten miles an hour. It wasn't foggy so I knew they would be alright and I only bit off a couple fingernails waiting for them to arrive. Boy was I happy to see the lights on the boat as they pulled into the bay well after dark wet and hungry!
In between the sunshine and clouds we've had time to catch up on our reading and resting. I'm reading The 50 Mile Bouqet plus I've devoured a couple of mindless novels too!
Speaking of good books have you heard about the fabulous book giveaway MaryJane is offering on Raising Jane? MaryJane is giving away two copies a week of her new book " Glamping with MaryJane" before it's official release September 1st. I've pre-ordered mine already  just in case I don't win!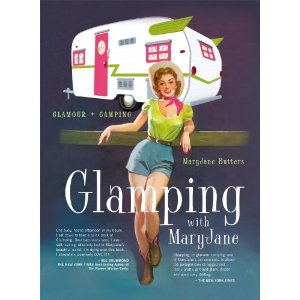 If you've been following along with the Ranch farmgirl Shery's glamping adventures like I have you might already be on the lookout for a glamper of your own! Knowing how my sis in law/BEACH sister loved camping with her family as a young girl I told her about glamping in a recent beach chair session and got her all stirred up! We are on the lookout for one too and we've already chosen her name… Clam Shell. Can't you just picture her all done up in soft beach colors???
Well sisters, I'd better get going! Today is my hubby's birthday and I've got some prepping to do before he gets back from his boat ride!
As always, thanks for visiting! Leave me a note and tell me what you favorite beach is!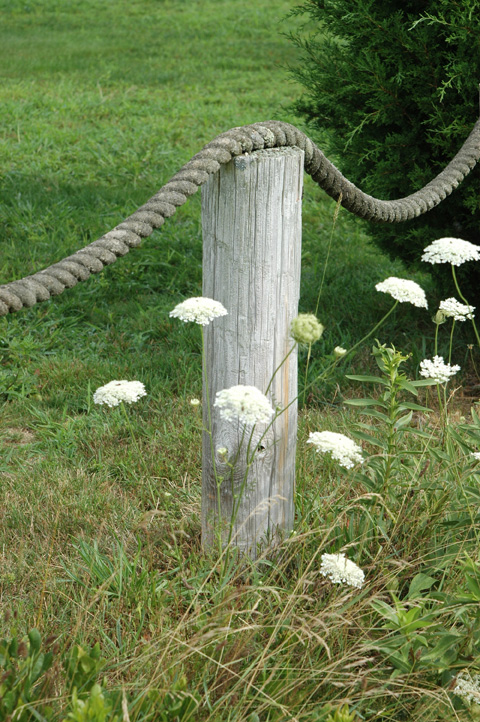 Until our next shoreline visit~
BEACH BLESSINGS AND HAPPY GLAMPING DREAMS TO ALL!
Love,
Deb