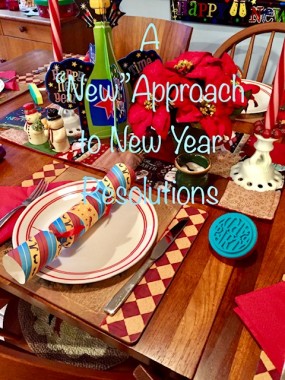 HAPPY NEW YEAR! I hope you had a great holiday season. December here was wonderful, with friends and cheer surrounding us. This year, I'm not making a "new" New Year's resolution- instead, I'm sticking to a "different" way of thinking, and THAT'S made all the difference!
For as long as I can remember, my New Year's Resolution was "lose some weight." Statistics show the resolution to eat healthier, exercise and lose weight is the most common resolution each year. It's not that I don't take care of myself; I eat all organic, eat lots of veggies, and am active. But each year, it seemed a little more weight would creep on. I'm not a medical professional (I'm not giving out medical advice), and everyone's situation is different. However, in today's busy, fast-paced world it's easy to put on weight, and it's even easier when you're a woman over forty.
A few years ago I had a bout with tick-borne illness. I'd been undiagnosed for a long time, and my whole body was affected. During that time, I quickly put on twenty extra pounds. After successfully battling the nasty tick bacteria, some of the weight disappeared, but a lot stayed.
I love to be active and outside. I don't watch a whole lot of tv. I'm an active farmgirl- crafting, gardening; I'm also a wife, a mom of a busy teenager, a volunteer with Girl Scouts and a Master Gardener.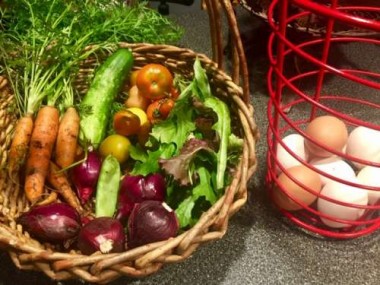 I teach knitting and gardening classes. I've got chickens and pets that need love and care. I like to walk and ride my bike, as well. But weight kept sneaking up on me.
I also LOVE to cook and bake. I adore good food. In 2018, with the stress of job changes, new schedules, major damage to our home from a bad storm, worry over ill pets and relatives, and with a lot of horrible weather, I kept putting off exercise and was eating less-than healthy.
I'll soon be 47. I was feeling tired, with aches and pains, especially in my back and hips. I noticed my face looked puffy, and my clothes didn't fit. Styles I used to love no longer looked good on me. I thought, "Well, I'm getting older. This is aging." I'd lose a couple pounds, but the thought of losing more than that seemed like an impossible obstacle.
It was time for a full physical, something I hadn't done in several years. This summer I was pleased to find that I've no more traces of tick-borne illness and my thyroid that hadn't been functioning during my illness was now back to normal! The only complaint the doctor had was my weight, particularly around my middle.
After asking about my eating habits, the doc said to exercise more. "I do exercise", I replied. I wanted to crawl under a rock when he suggested jogging. I've always hated jogging, since I was a teenager made to run laps in gym class in 100-degree Texas heat. He suggested I add more strenuous exercise. "You need to balance the calories you take in with those you use". My complaint was there just isn't any time.
"Make time", he said. "You need to make time for yourself".
At that, a bulb in my head went on. I've been saying this for years, telling my knitting students to make time for themselves. I suggested in an early blog to slow down our lives, not be so scheduled. Yet, I was not following my own advice.
As women, we're programmed to be caregivers. We're the nurturers, the nesters, the Mother Hens and Queen Bees. We say "Yes" to helping (which of course, is good) but we often need to say "No" and then feel guilty for it. We end up doing too much, working too long, and trying to do it all. We wear ourselves trying to do everything for everyone and those we love. We put ourselves last on our list.
It wasn't that I didn't KNOW how to keep my weight down…what to eat, how to exercise…it was feeling I didn't have the time to take care of myself. I put myself last.
I started out slow, squeezing in a twenty minute walk/run with my dog the first time. I was so sore the next day! Then I started using the simple exercise bike purchased a year ago (that's when I watch tv now). Soon, I was able to spend more and more time exercising without feeling exhausted. Bit by bit, exercise was no longer uncomfortable or painful. Now I crave it! On busy hectic days, I FIND the time to exercise, even if just for twenty minutes on the bike or a quick walk. I'm not always in the mood to exercise, but squeezing in the time helps, and before I know it my mood is changed and I'm loving it. Now I even RUN!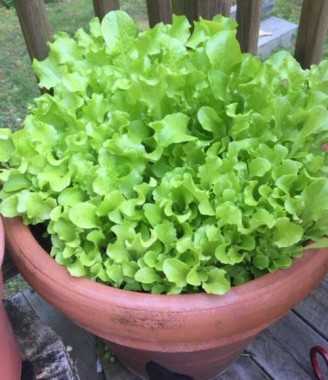 I don't diet. I hate the idea of "dieting". I take time to make good meals, paying attention to serving sizes. I started eating more greens, less bread, and broke up with cheese. (If a recipe calls for cheese, I use it, but use less). I read labels and became aware of hidden sugar (for instance, the organic bread I was buying had 6 grams per slice. I changed to a different organic brand with less sugar per serving). I switched out some (not all) of the dairy in my diet with almond milk.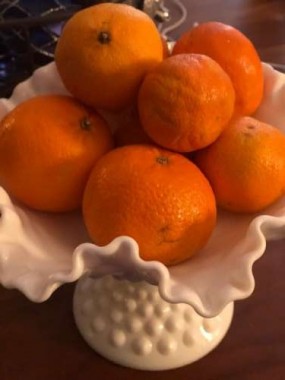 I still snack if I need to, but start with fruit first and watch my servings – two crackers instead of ten. I also gave up seltzer. I always thought since it had no calories it was as good as water. I read that seltzer, while calorie free, can actually increase your appetite! It explained why I was always hungry! I might still drink it, but now I will have one instead of several. Again, it's taking time… the time to read labels. Taking time to take care for myself helps me take care of my family.
I make a lot of soups, but skip the cream-based ones (or use less cream and replace with lower fat milk). I stop eating when full. I eat half of large servings at restaurants and split dessert with others. I drink lots of water. I relax. I don't "go" all day until I drop. I knit more, read more, and in turn, go to bed feeling more relaxed so I sleep better.
All these little changes made a big difference. Soon, I noticed my clothes fitting (and then my "skinny" jeans felt larger). Bit by bit, the extra weight came off.
Since the beginning of autumn, I've reached my goal of losing 15 pounds. I'm back down three sizes.
I started my "impossible" resolution in October. Halloween is when all the extra sugar abounds. Then come the holidays, with Thanksgiving, and then Christmas. My goal for the Christmas holidays was not to lose weight, but to not gain back what I lost.
I thought I'd be doomed at Christmas. But it wasn't so. I still ate dessert and baked cookies. There's still candy and I will eat a sweet if I want a sweet. (Dropping sugar made me lose my sweet tooth). If I splurged (or knew I'd be splurging), I'd fit in a little extra cardio. Again, it's making time to take care of myself.
The bonus is the extra time I found by making time for myself. As the weight came off, my back, joints, and hips stopped hurting, and my energy level soared. I still have a busy schedule, but I have more time because I feel like doing more- because I feel great!
I say no to something if I need to, and treat my time to exercise or unwind as important as any other "appointment".
Here's what I'm suggesting: Don't make your resolution a chore, something that's negative.
For me, I wanted to lose weight so I'd feel better. Maybe you need more time to unwind after a busy work day, or want to read more but feel like you don't have time.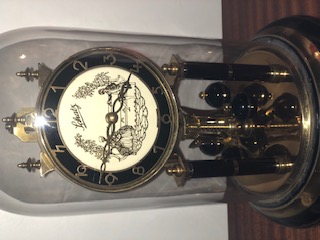 Don't say,"I weigh too much; I need to diet and exercise." Don't think "That book's been sitting on my nightstand for months. I don't have time to read it". Instead, make it a POSITIVE. Look at TIME as a GIFT you give to yourself. MAKE TIME. Make time for yourself. Put yourself first a little bit more, treat yourself right, and the rest will follow.
*Remember to let me know you stopped by- leave me a comment in the section below!
Happy New Year! Until Next Time…Farmgirl Hugs, Nicole