[Previous Rural Farmgirl, April 2009 – May 2010]
It was billed as a "step back in time," and it didn't disappoint. You could sense it even in the air around you. You could literally breathe it in, the subtlest hint that somehow time had been stopped and rolled back for the briefest of moments. I first wrote about this event in my post "Summoned by the Queen," but even I could not have envisioned what a sweet weekend we were in for. Maybe I wasn't even fully aware of what we had been invited to participate in.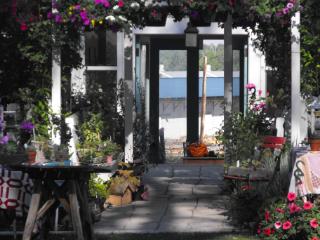 But it all hit me as I walked up onto the Sawyer Mansion grounds early in the morning on Saturday, May 15th. I thought that I actually felt my heart stop, then leap out of my chest in sheer delight. My mind scrambled to take it all in. While I am rarely accused of being without words, this time I truly was. I was stunned into silence, left speechless and breathless. And in that moment as I looked around, I could hear my heart tell my head…it is everything the queen said it would be.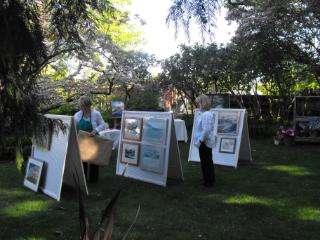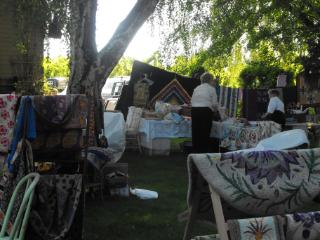 I found myself excited throughout the day, as my eye caught those of others who were there to assist the queen. We all donned like attire–black slacks or skirts and white shirts–making us stand out to those looking for assistance or needing answers to their questions. And although there were many of us, to the onlooker we were one. It has been said that we assisted 2000 or more guests through the Sawyer Mansion that weekend, not to mention those who came to help for some or the entire event. Sixty volunteers (all of them friends of the Ericksons or Prosserfarmgirls) helped as docents for the house, and that many or more were on hand to assist in the outside gardens and lawn. Had people not known what was going on, they may have thought that they had fallen into a time machine and landed dead center in 1910.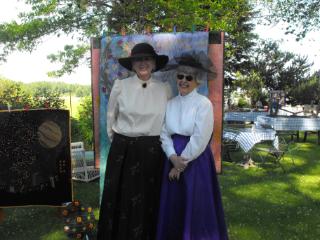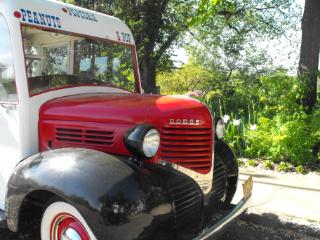 I should make one thing clear, I suppose. When I use the title "queen," it isn't because Mrs. Erickson is lofty (nothing could be further from the truth). Rather, she is a servant's servant, one of those rare people who live by the rule that the last shall be first and the first shall be last. She, her amazing husband Fred, and their children all wore the servants' uniform–black slacks and white shirt. And had you not known them, you would have suspected that they were volunteers, too, as they weaved in and out of every task. There was no throne for these royal people; their feet were as swollen as the rest of ours when the weekend was done.
There were three moments that stood out to me as I contemplated how blessed I was for being included in this amazing weekend. The first: As I stole a moment to sit down and eat lunch, it was Pat and Fred's son Robin who came to offer me more water, just as he had done to countless other guests the past two days. The second came when I was short a couple docents; it was Mary, their daughter, who stepped in to take on the chore. May I just say, the crowds were thrilled. She was such a delight, and it's no wonder why Nordstrom will not let her go. And lastly, it was about mid-afternoon on Sunday when Fred walked by and said, "You look a little tired." I chuckled, gave him a knowing nod, and went about my business. Moments later, he hunted me down to present me with a cup of coffee that he had gone and made especially for me.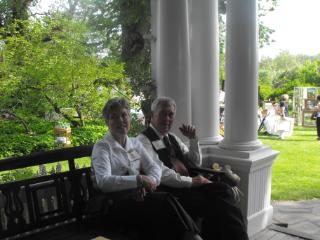 As my friend Linda and I headed home from this HUGE weekend, we were too tired to form a sentence, yet blessed beyond measure. I will forever be grateful that somehow I was given this opportunity to watch a mansion become a home and a queen become a servant.
This week I was reminded "for every thing there is a season, and a time for everything under heaven'", so it is true of my time at MaryJanesFarm as Sisterhood Coordinator and Rural Farmgirl Blogger. This will be my last post here. I want to thank you, the reader, for sharing with me my adventures in life… my trips down the dirt roads of life exploring the unexpected things I find there. I cannot believe my good fortune for having landed here at the farm, and will always hold it as one of my life's great adventures. I hope that by reading my tales it encourages you to live life a little harder, laugh a little louder and love a little deeper….Thank you for being my "traveling" companions.