[Previous Rural Farmgirl, April 2009 – May 2010]
I was reminded this week of how much I really enjoy the public library. As I was preparing a little presentation for the Rathdrum, Idaho Library, I couldn't help but to think back to all the times my kids and I spent in our community library when they were little.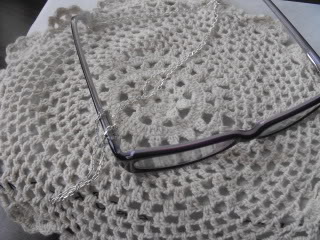 In those days, my husband Tom and I had fewer resources, so finding activities for the kids was sometimes a challenge. We often planned our week around story-time and other free events that were offered at the library. When Tom was home in the evenings and I needed to escape the insanity, I would often head back to the library to spend some uninterrupted time delving into books, or joining in the discussion of a book club or two.
Today, with the ability to access the internet at home, the ability to order books online, and the fact that my home is somewhat quieter with some of my boys having flown the coop, I haven't felt the same urgency to run to this oasis as I did when my guys were little. I have determined to change that.
Books make me happy. It may not be too surprising to learn that I haven't really taken to the new Kindles, those little electronic things that allow you to download books onto them. They make me feel like I am cheating on the real thing. I don't want to read from a little metal box. Although I typically like new technology and I can hold my own with most of it, I haven't quite balanced my love for books with giving myself permission to use this newfangled gadget. I feel that I would be missing out, on some of the experience of reading, by replacing books with yet one more gadget. My love of books includes the way they look, feel and even smell. I am not ready to hold another electronic device and download a classic in order to read it. I like bookmarkers and using my highlighter and even bending pages back. I don't even mind lugging books around, and who wants to get rid of their book bag collection? How sad it would be if we all resorted to electronic books. It just isn't for me; I love the real thing.
I have always been an avid reader, and it isn't uncommon for me to have several books going at a time. The last few days, however, reading has become a little more difficult for me.
It all started two years ago when I got bifocals. Before bifocals, I had been a contact wearer for years, but when I was awarded the lined beauties, I couldn't find contacts that worked for me any longer. So I resorted to just wearing glasses all the time. In recent months, however, I missed the versatility that contact lens gave me, so this week I went back to the eye doctor to see if we could find some that would work. After all the tests were complete, the doctor told me that he could fit me with new contacts, but I would still need to use reading glasses. Small price, I thought. So with my readers in hand, I was once again back in the land of contact wearers.
All was going well until my hubby spotted the chain that I purchased to help me keep track of my cute little readers. I thought the chain was ideal; it allows me to dangle my reading glasses from my neck so I can always know where they are. He, on the other hand, saw them more as a sign that I had made a leap from midlife and landed straight in Grannyville.
For me it all seems so perfect, and so far, I have been happy as a clam. Except for the granny comments, all is well. I actually love setting my readers on the tip of my nose while reading; it doesn't bother me in the least.
With the passing of time, I know that all things change. Whether it is my aging eyesight, or the invention of new ways to read books…I say embrace the change when you have to, but hold on tight to the past, dragging as much takeoff it with you into the future, as possible. For me, that will include books, oh, and my readers.