[Previous Rural Farmgirl, April 2009 – May 2010]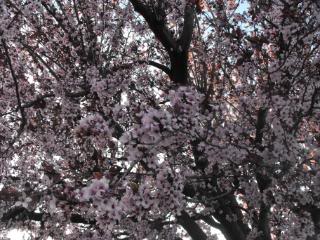 Spring has sprung in our valley. It has been here for a couple of weeks, yet I have been feeling much like I did as a young mom, when my boys would wake and hit the floor running while I was left rubbing my eyes and clumsily reaching for a cup of coffee, not quite ready to greet the tasks at hand.
This spring has been much like a buzzing alarm, and no matter how many times I hit the snooze button, nature insists on waking up—it, too, ready to hit the floor running and eager to jump back into the game.  But for some reason, I seem to be greeting spring more hesitantly this year. Maybe it is that I am getting older. Or maybe it's the fact that I have been so busy with one thing pulling me one direction and something else pulling me another, or that I have a high school senior this year, and having to say goodbye to one more of my chicks feels like more than I want to bear.
Even with my heels firmly dug into the soil, like the blade of the plow, it is becoming apparent that my hesitation isn't slowing down the hands of time. The conversations I have had with myself lately are reminiscent of a coach giving a pep talk to one of his less motivated players…I hope the pep talks work, as there is much to do before the end of May when we welcome family and friends into our yard to celebrate Cole's accomplishments and witness him spread his wings and fly.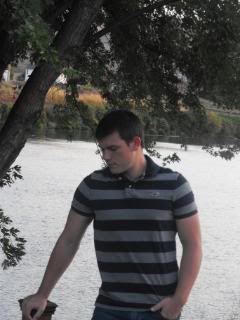 This will be the third of four children who have flown the coop. You would think that it would get easier to watch them go, but it doesn't. I find it humorous…me being sad when, in actuality, we have spent our whole lives teaching them to fly. Yet I can't help but be a little sad at the thought of one more of them who has the audacity to actually do it.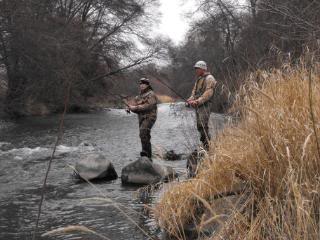 I am proud of the men my sons they are becoming, but I miss the everyday face-to-face contact with them. I miss the herds of boys that accompanied Thomas…if Thomas was home, so were fourteen of his buddies, each saying, "Hi, Mom" as they entered the front door and headed for the basement "pit" where they all hung out. I miss the sound of Lucas on his guitar and being invited to listen to a new song he wrote, which would almost always draw tears of pride. I miss the long talks we had that would end with him pointing out just how un-cool I really was, just like I will miss Cole's bear hugs, his 3:00 a.m. alarms as he prepares for a hunt, and his pleas for one more piece of hunting gear, one that will ensure he is the biggest and baddest of them all. I will miss walking into the living room and seeing him buried in the sea of notebooks as he prepares to coach another little league or grid kid team.
I know that I must do what we all must do, which is busy ourselves with the tasks at hand. I am grateful to my farmgirl group here in Prosser. When they heard the alarm of spring, they jumped up and welcomed it with open arms. In a recent meeting they event organized a seed and plant swap, giving me a jumpstart on preparing the yard for an upcoming celebration.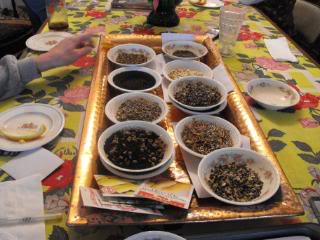 As I walked around my yard today, I was invigorated to see some of my old friends returning. My Cherry Plum tree is in full pink blossom; my strawberries and raspberries are showing new life. But it is my sweet little apricot tree, the one "Old Man Winter" has hit three times in the last three years with a late frost, that has encouraged me the most. Even it greeted the season with optimism.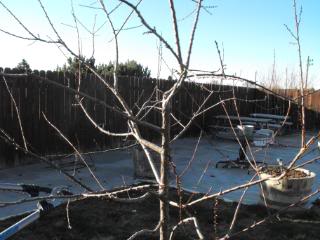 During my stroll through my yard, I even stopped to say hi to my yellow climbing roses that I planted in memory of my mom and grandma. As I pulled away some weeds at their base, I heard myself say, "Another one is leaving."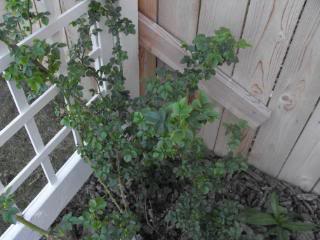 And even as the tears rolled down my face, somehow in that moment I found peace. It was almost as if they were there reminding me that he'd be back with his laundry in tow. It was in that very moment that I was able to shed my winter's blanket and welcome in spring. Finally awake and ready to embrace the weeks ahead, I grabbed the hoe and got busy. And as the sun caught my face, I unzipped my jacket and tied it to my waist, looked up to the sky and said, "Welcome, Spring. Sorry it has taken me so long to join you."