[Previous Rural Farmgirl, April 2009 – May 2010]
I have yet to decide how I feel about New Year's resolutions. Yes, I think we should be decisive about how we want our lives to go, and it seems that the first of each year is the perfect time to do so. Yet, I have given up on making plans to do things I know that I probably won't really do…resolutions I'll feel guilty about when I've already let them go within a week.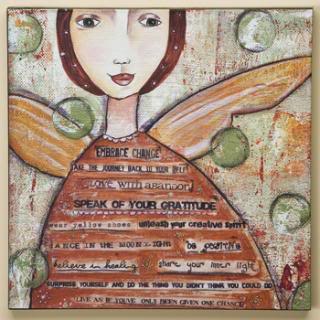 I have made subtle changes in those things that I plan to achieve in 2010, leaving an open window for opportunity to lend me a hand. I know myself well enough that if I say I "have" to do something, it is similar to shaking a red cape at a crazed bull. Let's just say, I tend to scratch the ground with my feet, blow smoke from my nose and aim my horns for said target. Not a pretty sight unless you are into bullfights, I suppose.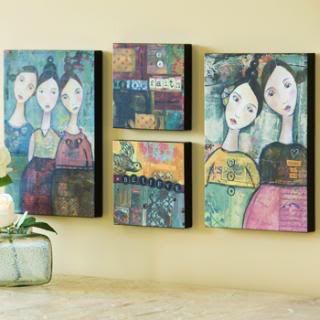 One of the things that I know I will do as I welcome in the New Year is to rebuild my dream board. A couple of years ago, I was having trouble staying focused—keeping my dreams and goals front and center in my life. Being a visual girl, I needed to find a way to keep these things in the forefront of my priority list instead of letting them fall off the stove entirely. For me the best way was to start a board. So, I sat down with a handful of magazines and a pair of scissors, found a spot on the floor and started thumbing through the magazines cutting out everything that triggered or represented one of my goals. This system worked for me; when I recently took down last year's board, I found that I had met all the goals that I had represented on the board. I find it amazing what we can accomplish when we choose to live with purpose. I can tell you, I absolutely shocked myself.
My goals this year are bigger than last year's goals, but they are still within the realm of possibility. I have come to love that word, possibility.
Accepting that all things are in the realm of possibilities led me to one of the things that I have placed on my year's board – my goal of working with mixed media. Recently, I discovered an artist whose work just makes me happy. Her name is Kelly Rae Roberts, and she has titled herself a "possibilitarian." What a great word! The word represents not just someone who thinks that all things are possible but one who BELIEVES that all things are possible and chooses to live in the world of possibility. If you want to see Kelly's work, go to
www.kellyraeroberts.com
(and tell her René Groom sent you).
I used to be disappointed by my failure to meet specific goals…goals that I set for myself like I am going to lose X amount of weight in x amount of days. Now I choose a picture of a healthy-looking woman, one who is active and vibrant, and that is my goal. While some may think these goals are the same thing, they are actually vastly different. One goal you can meet every day, but the other doesn't allow you to see the payoff until too far down the road. The results are the same, but the one that gives me a daily gauge seems to be easier, sort of like eating an elephant one bite at a time.
I look forward to the New Year and to the challenges that it will bring with it. In and of itself it is like yet another gift under our tree just waiting to be unwrapped.
However you choose to deal with your New Year's resolution, I hope that you choose to live 2010 as a year of possibility.
(the pictures of samples of art by Kelly Rae Roberts, in which I am the proud owner of four