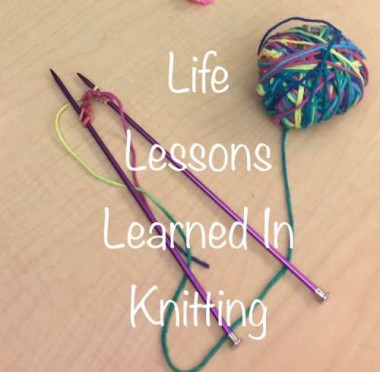 Happy New Year! It's the coldest, darkest time of the year here in New England. Winter brings much-needed downtime from things like gardening and weeding. While January always seems to be the LONGEST month of the year, it's still nice to hunker down next to a warm fireplace, watch a good movie or two, and knit! While I've been a professional instructor, teaching knitting classes for over ten years, knitting itself has taught me some good LIFE LESSONS.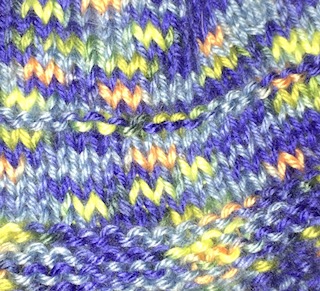 I learned to knit about two decades ago. It was just something I longed to do. Along with the stitches came "purls" of wisdom.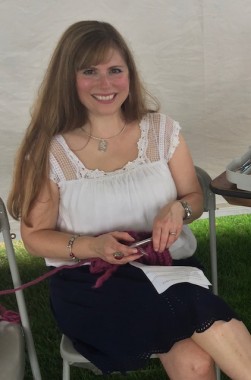 Busy Hands = A Peaceful mind. When I was expecting my daughter almost sixteen years ago, knitting saved my sanity while I was on bed rest- absolute torture for someone who always wants to be busy and moving! When I feel super-stressed, I need to knit.
Knitting is MY "yoga". (I'm not one for actual yoga. My mind wanders to things like, "What's on my grocery list? Why is it that both Goofy and Pluto are dogs, but Goofy talks and wears clothing, while Pluto walks on all fours and barks…?"
I'm also not "bendy". The last time I took a yoga class, the teacher, with good intentions, suggested I posed balanced against a wall. I fell through the drywall with a loud crash, leaving a rather large and very embarrassing hole in the wall. Knitting calms my mind and I don't have home repairs after).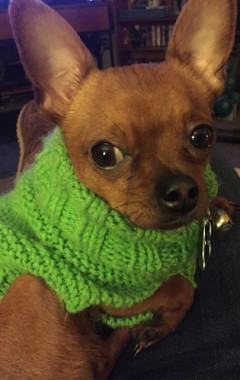 Never stop learning. Knitting's easy once you "get" it, yet no matter how much you know, there's always something new to try. Learning something new is awesome at any age! I've had plenty of knitting patterns where after I completed them, I felt like I had earned new wrinkles in my brain (those are the "good" kind of wrinkles)!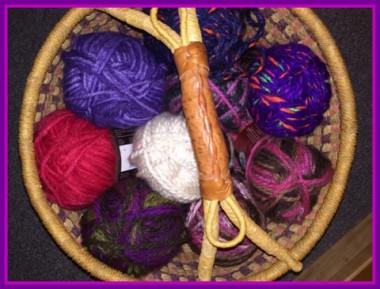 Patience is a virtue. Sometimes when you get stuck, you have to stop and take a break. Often, coming back with fresh eyes means the problem is easier to solve. This works with all sorts of problems, not just in knitting!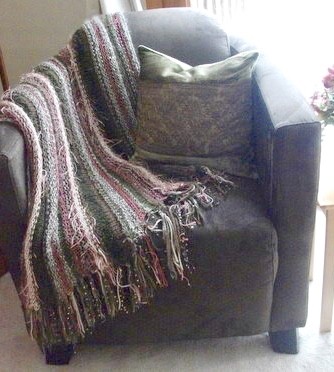 The best things in life are worth the wait. There's nothing as satisfying as that beautiful completed project like a blanket in a difficult stitch you recently mastered, or a cozy sweater that took some major time to do. (Unless it's for a child- in that case you'd better get stitching 'cause young'uns start growing even faster when there's something being knitted for them).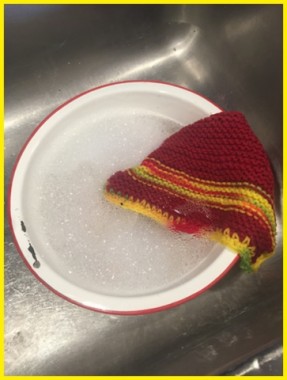 KISS: Keep It Simple Sometimes. Meaning, sometimes simplicity is what we crave. Though I love a challenging pattern, sometimes the simplest, easiest stitch is just what I need. I always have a couple of projects going; among them is always a simple, easy stitch perhaps on a scarf or dishcloth that I can whip out and knit on quickly while watching tv or having a conversation (also good for when I am tired and would make mistakes otherwise. If you can knit a simple garter stitch, you are still knitting and are a knitter)!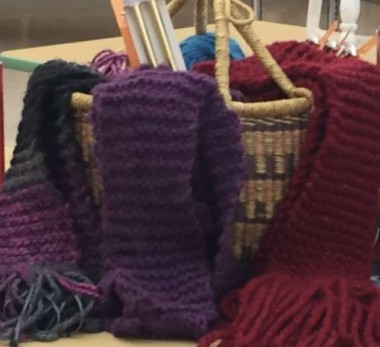 Nothing touches the heart like a handmade gift, because handmade means made with love. 'Nuff said.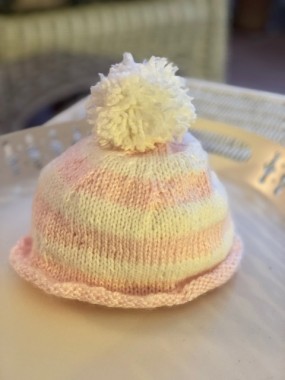 Many "baby steps" make great strides. The best way to learn something is to start simple and work your way up. If your first knitted project is a cabled sweater with knitted lace, on teeny-tiny needles in thin yarn, frustration will set in before you get anywhere.
Decades ago, I got so frustrated with a first project, I remember bending my needles! "Isn't knitting supposed to be relaxing?", my husband inquired innocently. "I AM relaxed!", I hissed through clenched teeth. Putting that project away until I was more experienced was the key. Now, I can knit that ol' pattern backwards with my eyes closed! For a beginner, it was taking a bigger bite than I could chew at the time. There's so many times in life this rings true. When I feel overwhelmed with something, my husband always reminds me of an old Danish saying: "How do you eat an elephant? One bite at a time."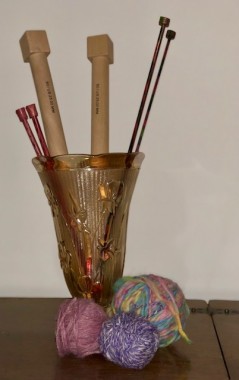 Surround yourself with positive people, those that see your talents, not your flaws. Often, I'll have students complete a beautifully knitted project, only to have them focus on its flaws. First off, a hand-knit piece is just that: hand knit, not "machine perfect". It's beautiful and unique in itself, to be worn with pride!
If someone's pointing out imperfections, then there's another issue entirely (if it's your newly-knitted scarf, the first issue is they are standing TOO CLOSE)! Seriously, if someone only sees your imperfections, they are not worthy of you!
There's few mistakes that can't be fixed in some way, and those that can't be remedied are lessons learned. Sell that beautiful-but-made-a-size-too-small sweater on Etsy, and move on! Sometimes we "dwell" on our mistakes. Life's too short!
*Dedicated to all the wonderful people that I've met in knitting.
Happiest of New Years! Until Next Time…Farmgirl Hugs, Nicole