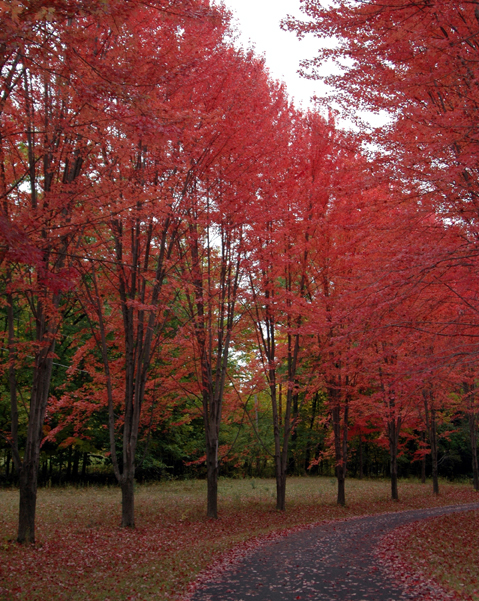 " Is this not a true autumn day? Just the still melancholy that I love- that makes life and nature harmonize." George Eliot
Dear Sisters,
I hope this note finds you all enjoying the gifts of autumn. They are many. Here on the shorelines we've hardly had any rain this month and the warm moderate temps have been favorable for all sorts of " falling" around. Another season of "beaching" and "flowering" is winding down, and that familiar feeling of wanderlust which comes over me every autumn has returned, just like clockwork. It's leaf peeping season in New England! Turn on your favorite travel music and let's " fall " around!
I don't know what comes over me in the fall, but I just get antsy.  I start looking at real-estate even when we have no plans of moving anytime soon. My emotions vacillate between the deep urge to nest and the impulse to sell everything and start a brand new adventure! My mom gets this way too, so for us, the best (and most practical ) solution is to hit the road and go exploring. Fall has long been our favorite season, probably because we are both November babies. We lust all year to see the fall fireworks explode!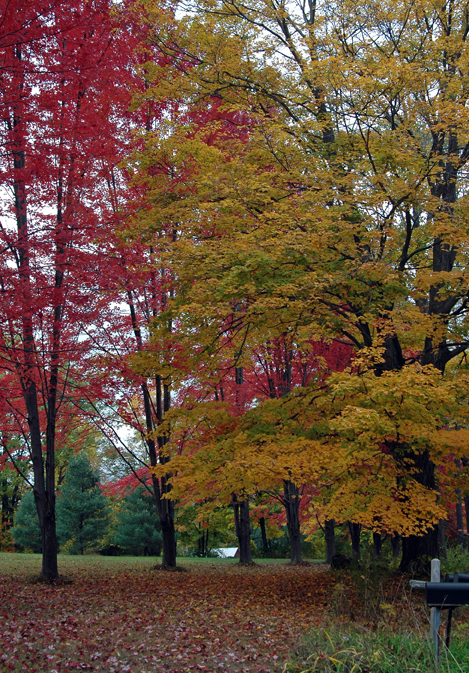 Last year we started a new annual tradition where we promised each other we would take a couple of days every October to explore the northern New England states. We just returned from our trip " up north" and it was nothing short of fabulous.
We covered some of southern New Hampshire and Vermont in search of " peak " color spots and quintessential New England scenery. We passed farm stands, and country stores, big barns and little barns, new barns and falling down barns, B n B's, country inns, and small town diners, antique shops and farms.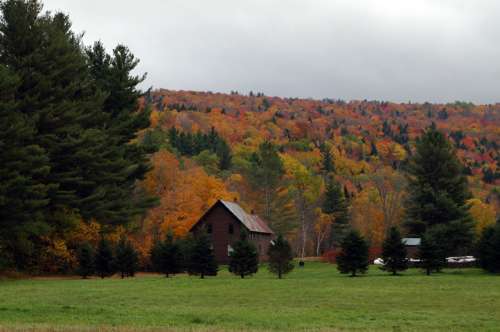 Everything about fall soothes the soul and excites the senses. Just to lay eyes on mountains was a treat for us but to see them ablaze in fiery red, orange and gold was an experience we'll never forget. The overcast skies came and went and at times washed entire hillsides from our view.
We chased the color through hills and valleys and dirt roads too. The air smelled earthy, peppery and fresh.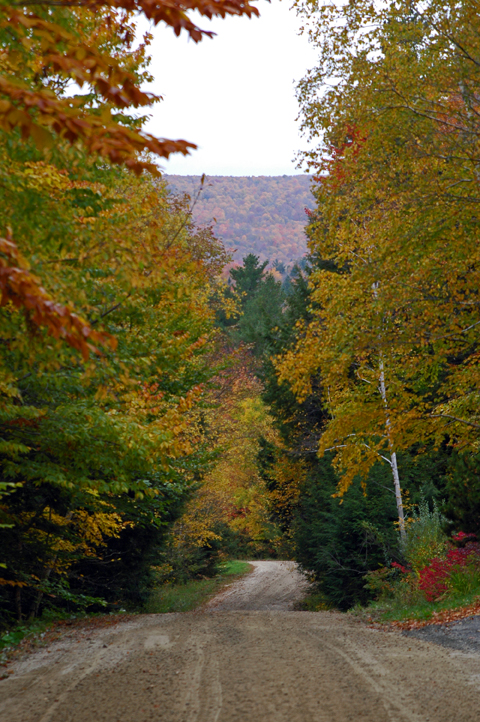 Vermont is known for having the most ( just over 100 ) covered bridges in the United States. Driving past one or through one gives me an old-time feeling inside. Here's my momma standing under her first wooden bridge in Vermont. She was so excited to check that off of her bucket list.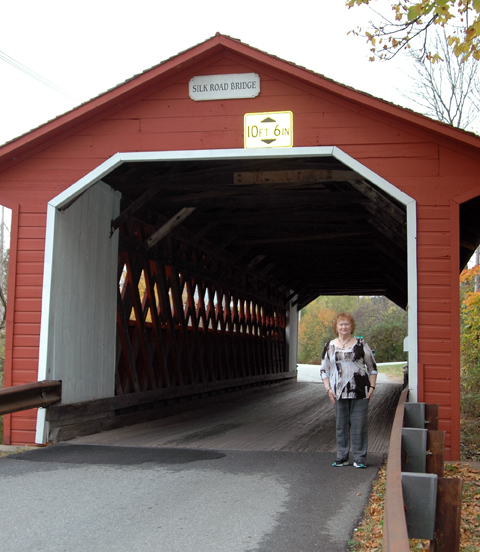 According to Wikipedia, these wooden relics are deemed authentic, not because of their age but because they were built with trusses rather than other methods such as stringers (a popular choice for non-authentic covered bridges).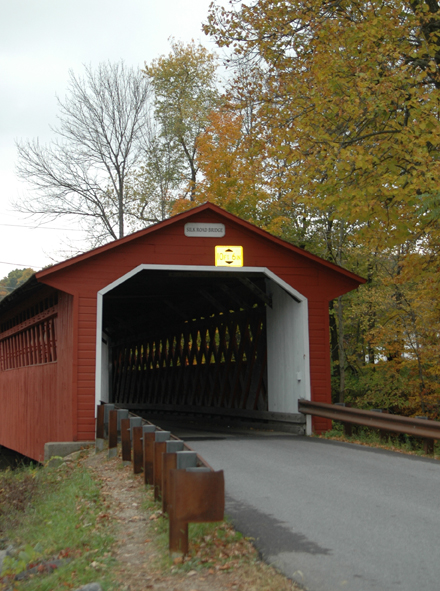 We stayed a charming hotel called The Shire in Woodstock, Vermont. Our room had a river view and we were within minutes of the town center.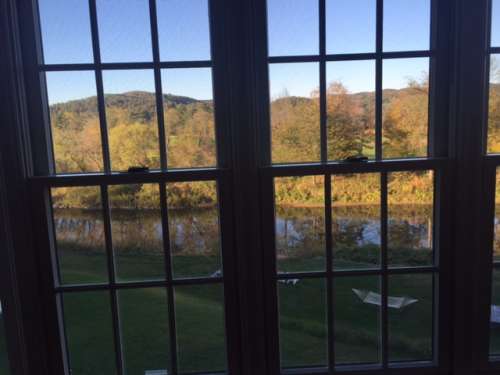 We always look for a local diner to grab a meal along the way. Here's a list of Vermont's 15 best diners just in case you're headed that way sometime!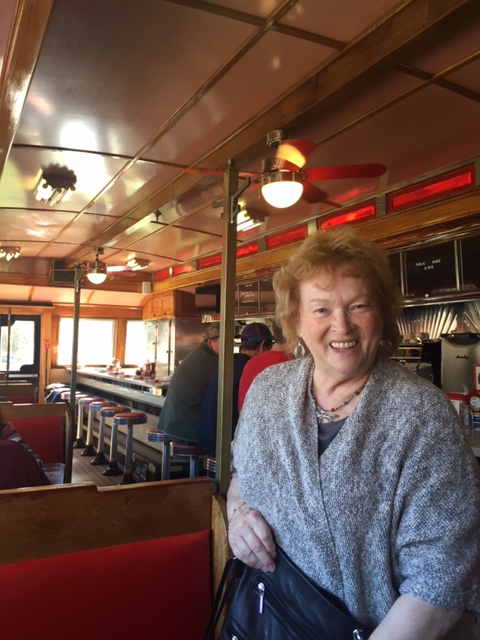 It was a quick trip but just what we needed to calm the gypsy in both of us. The scenery was breathtaking and the time together was priceless. My daughter says she wants to go next year! Hmm? I guess leaf-peeping isn't just for us older gals, after-all.
Thanks for " falling" around with us! What did you do this month to enjoy the bounty? Do you have an autumn ritual, too? We'd love to hear about it!
Until our next shoreline visit~
Autumn Blessings and much love!
The Beach Farmgirl,
Deb and her momma, Joy
#1199
Save
Save
Save
Save