"Hey! How do you spell the JOE-ER in bon-joe-er?"
I was shopping in a boutique in a small village in the South of France when I heard a deep voice with a VERY southern accent ask this question. I smiled when I heard his accent. I was happy to hear any English at all, but southern English–my English? Woohoo! Where door is pronounced dough-er. And bonjour is pronounced bon-joe-er. My people!
I looked up to see the source of the voice and saw a man in the doorway texting. He was asking his wife for this spelling clarification before he continued his text. I headed to the front of the store and said, "Oh my good gahsh! Where are y'all frum??"
"Atlanta!" they answered. "No way! Me too! Atlanta, Georgia!" And we visited and chatted and shot the breeze.
It happened over and over again, me meeting folks from the south USA all over south of France. And that is why I now know that the ride in Walt Disney World speaks the truth:
it is indeed a small world after all.
I have been looking forward to writing this post about my trip since I got back home. Why? Because, as Anais Nin said (the lover of Henry Miller when he was in Paris): "We write to taste life twice, in the moment and in retrospect." She's right. THAT is exactly WHY I write, to taste life twice. And then when I read your comments and notes you send, well, I get to taste the experience over and over and over again. Just looking at my photos and thinking about my time in Provence and Paris makes me giddy all over again.
Which one was my favorite place that I visited? I don't know. That's a tough question to answer. We visited Avignon, St. Remy, Roussillon, L'Isle-sur-la-Sorgue, and Paris. I think they were ALL my favorite.
The villa we stayed in for most of our time in France was delightful.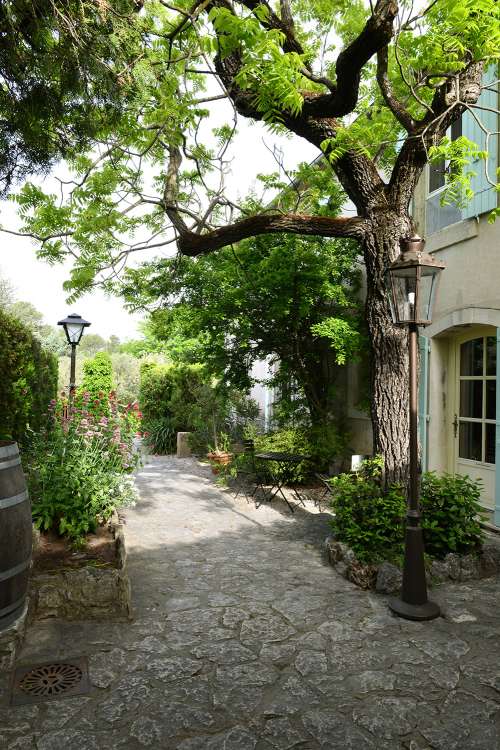 Here's a typical street in town in South of France.
Narrow, cobblestone, shops, motor scooter, flags.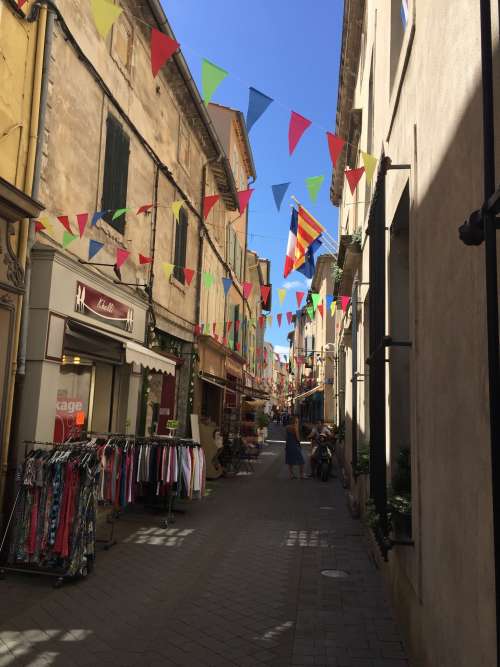 And yes, it's quite true. They close up shop from noon until 2:30. That's a testament to the way they view life in small town southern France. It's to be lived to death, not worked to death.
I've always enjoyed a good macaroon, but had never had one that tasted this marvelous.
And look at all these varieties: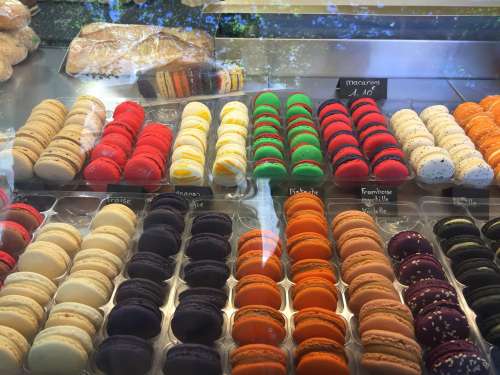 Who could resist?
Shop dogs and cats. I loved this about France. Shop keepers bring their animals to work with them.
Kitty inside store, looking out glass door.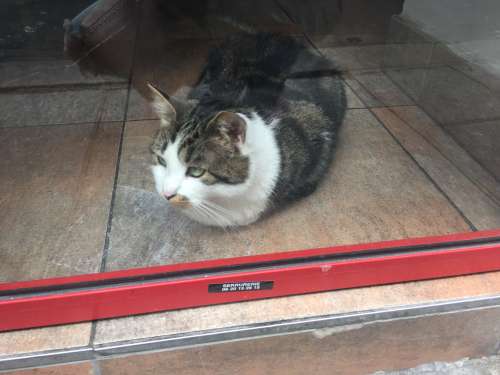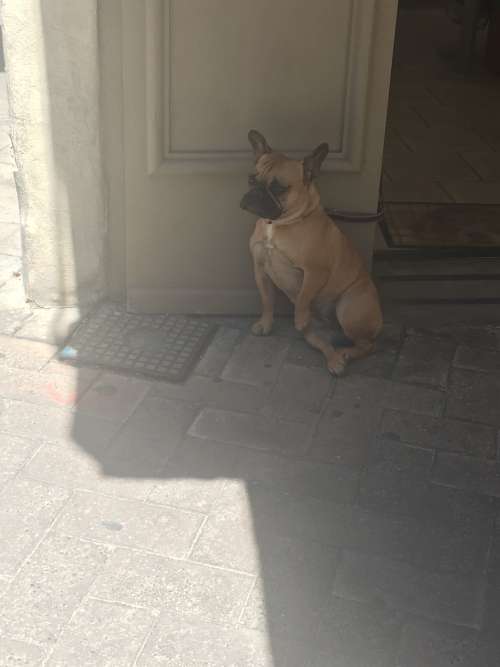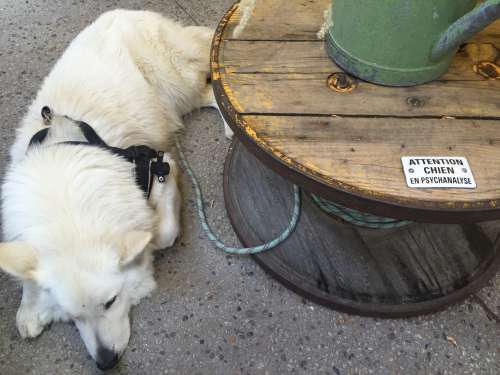 The sign says that the dog is in psychotherapy. This was at a restaurant.
Speaking of restaurants. This was one of my favorite dishes in my whole trip. It is a seafood cassoulet. Fabulous.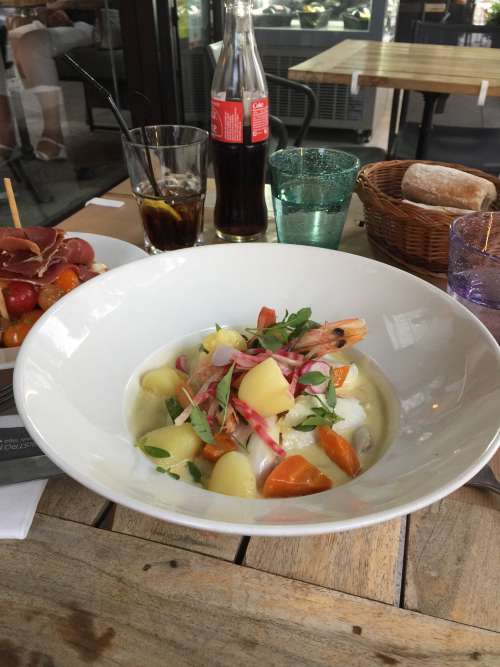 And that basket of bread? It is served with every meal.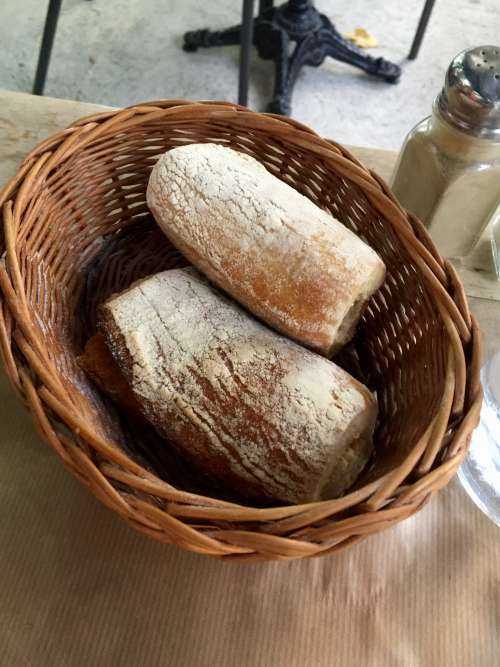 I also had some just harvested, local snails from the nearby Alpilles Mountains. When in France, ya know.)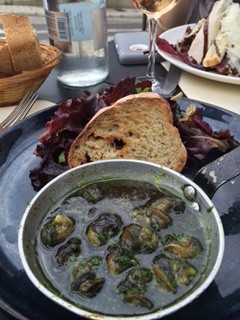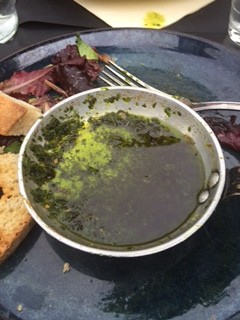 YUM
For real, YUM!
Market Day at a village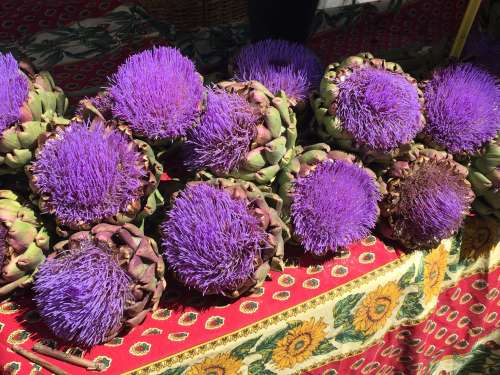 Know what these gorgeous purple globes are?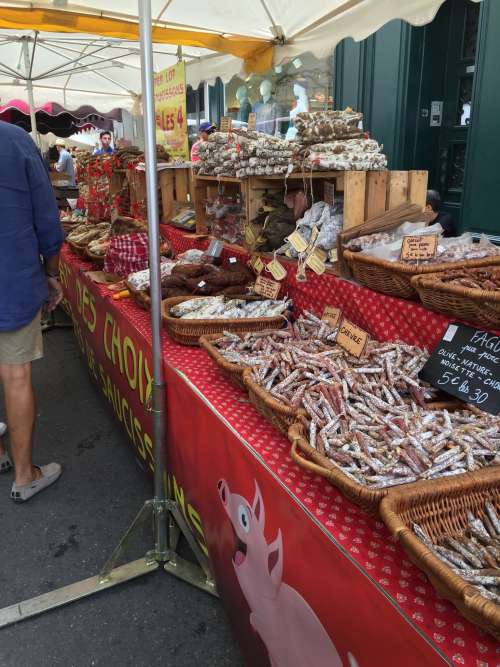 Smoked meats are everywhere!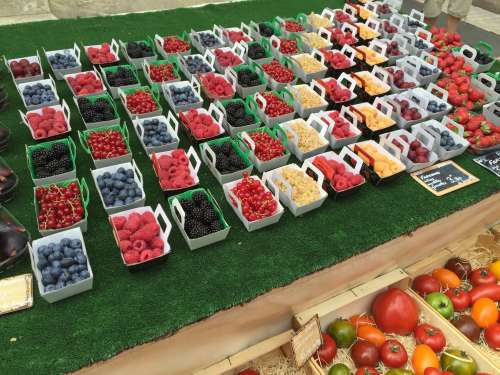 The berries were so sweet and delicious!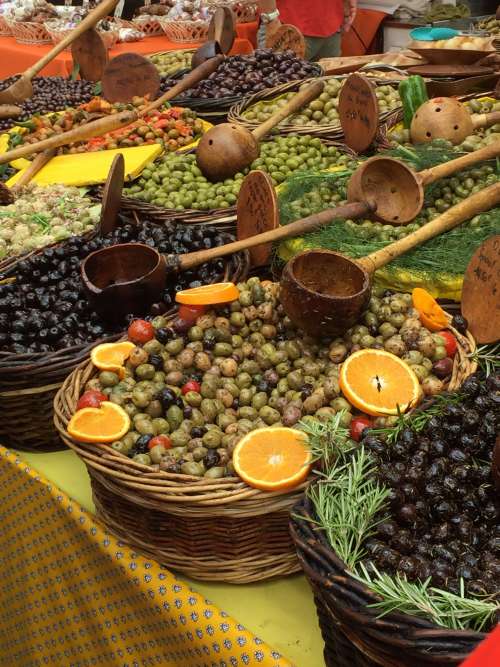 Olives are one of my favorite things in the whole world! I was in heaven. And by the way, green olives come from different trees than the black olives. I've always thought the black lives were just riper. Nope!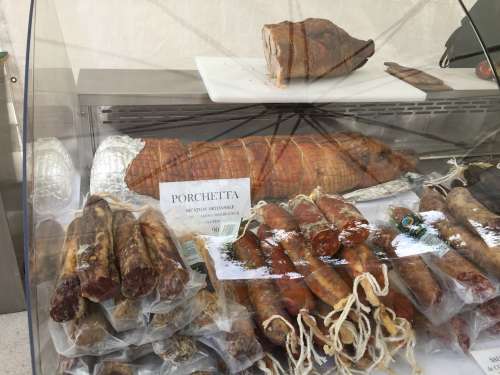 Do you see that head on the top shelf? Yeah, I did too. The one on the second shelf as well. And, the guy was carving from a pig's leg, with the hoof on it and everything. It ALMOST made me want to not eat any more smoked meats. Almost.
And here is one of the villages we visited, Roussillon. Roussillon is famous for it's ochre dirt. Artists have come here for centuries to use the red pigment in paints and pottery. I saw the dirt and thought: looks like Georgia red clay to me!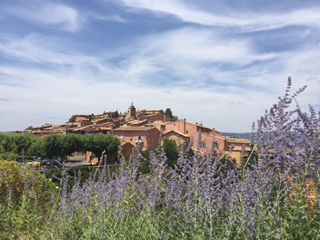 There was another thing that people in France were going wild for that I've seen my whole life: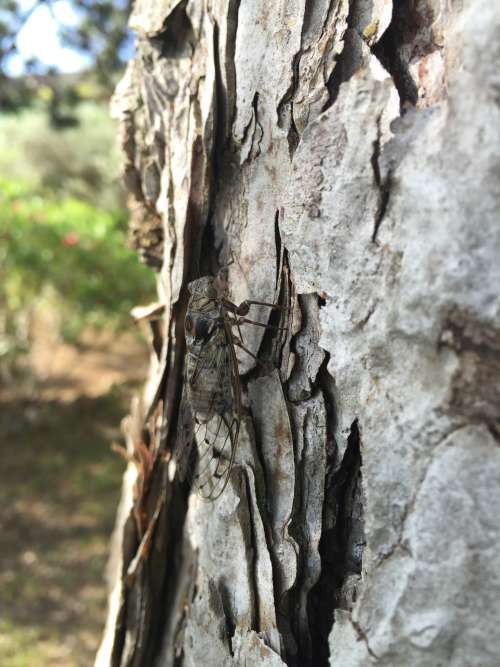 Cicadas are very plentiful and popular there. Their song was loud and constant. Just like home.
And then we took the fast train to Paris! This was apropos because life in Paris is a whole lot faster than life in Provence.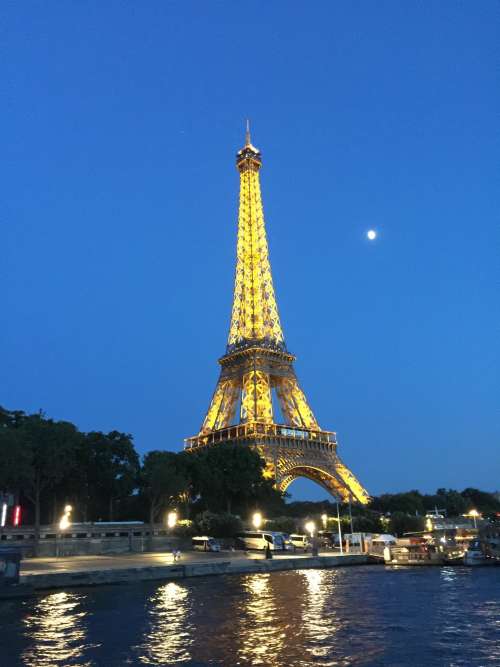 It was everything. Every. Thing. And then some.
Instead of visiting the Louvre, I decided to visit the Musée d'Orsay. It had more of the works that I've always loved.
Earlier in the trip, we visited the asylum where Van Gogh had spent a (very prolific) year from 1889-1990. He checked himself into the mental hospital outside of Saint Remy after he cut off part of his ear.
Here is the asylum. His room is to the right of the trees, up on the second story.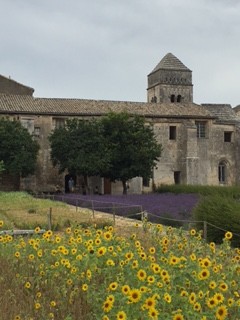 His window had bars and this was his daily view. The wheat field he saw was retired just a few years ago.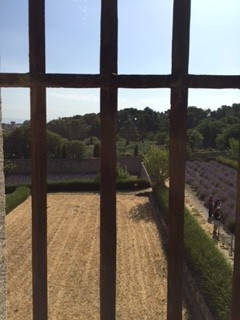 To see his works later in Paris rocked my world.Seeing these particular art pieces in person was extraordinary.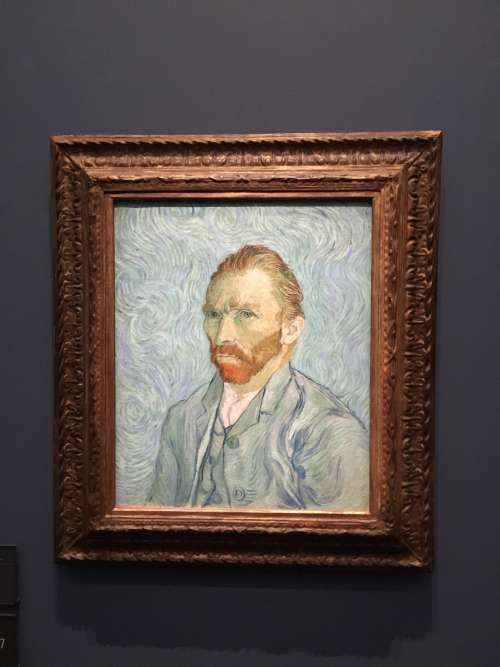 Van Gogh, Self Portrait (1889). Van Gogh sent this painting to his brother, Theo, with a letter that said, "You will need to study [the picture] for a time. I hope you will notice that my facial expressions have become much calmer, although my eyes have the same insecure look as before, or so it appears to me."
A few of his other works on display at the d'Orsay.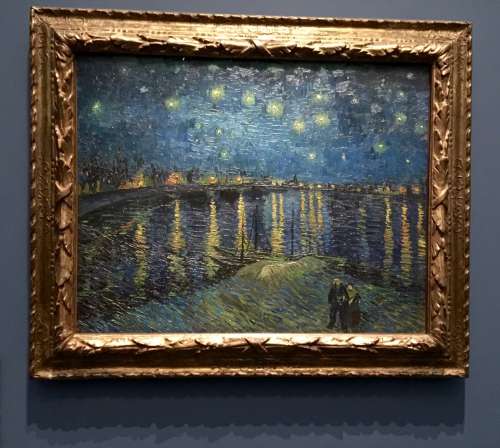 (His other Starry Night.)
And for you Doctor Who fans out there: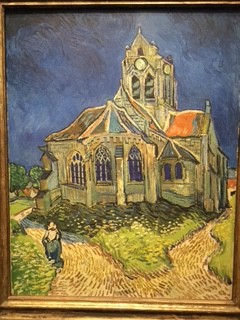 Renoir, Dance At The Moulin De La Galette (1876)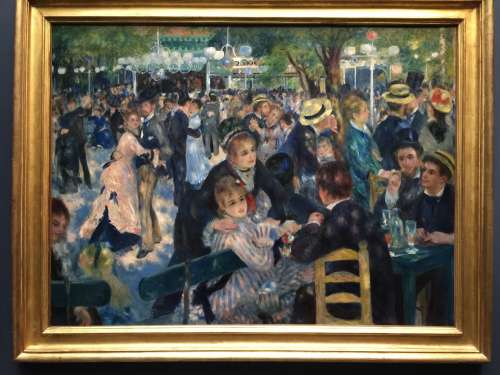 Monet, (1899)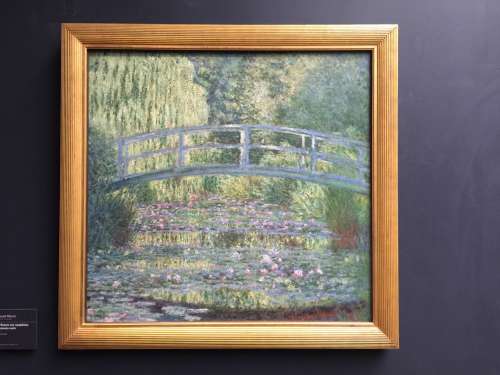 And this also by Monet, of his first wife on her deathbed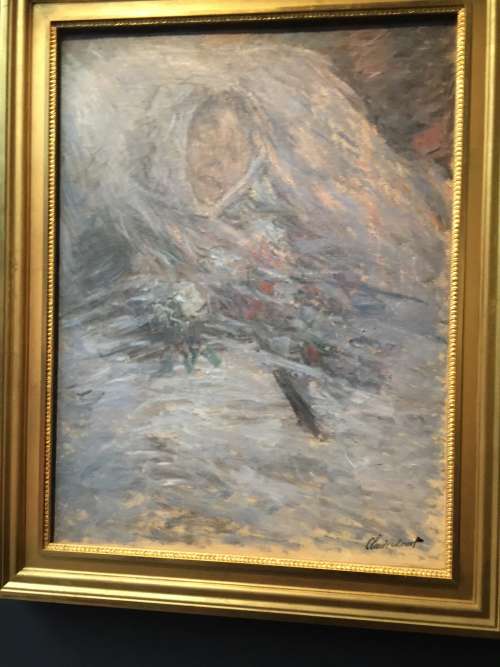 Monet, Camille Sur Son Lit de Mort (Camille on Her Deathbed) (1879)
And I just have to share my favorite Paris hat: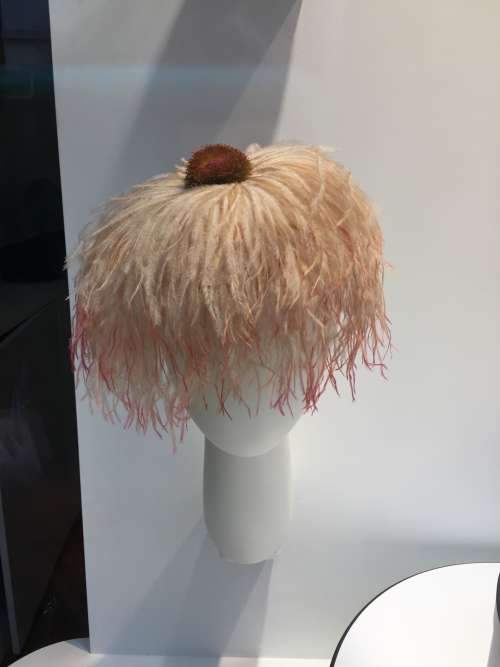 from this store–which has the BEST sign ever–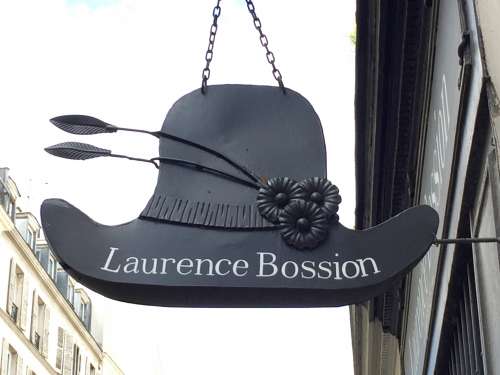 And my favorite Paris dessert, from the famous Angelina's bakery: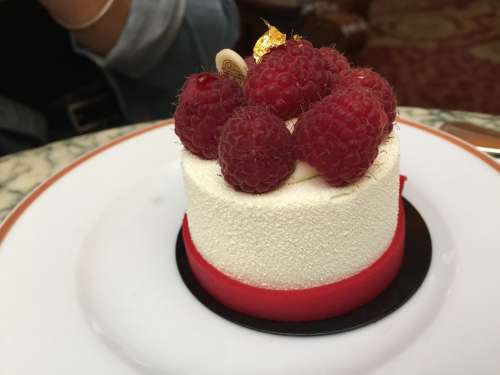 Every trip has a theme and I think this pretty much sums it up: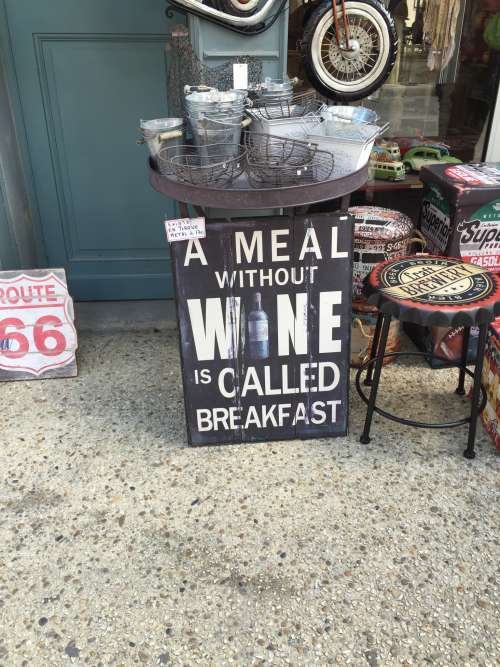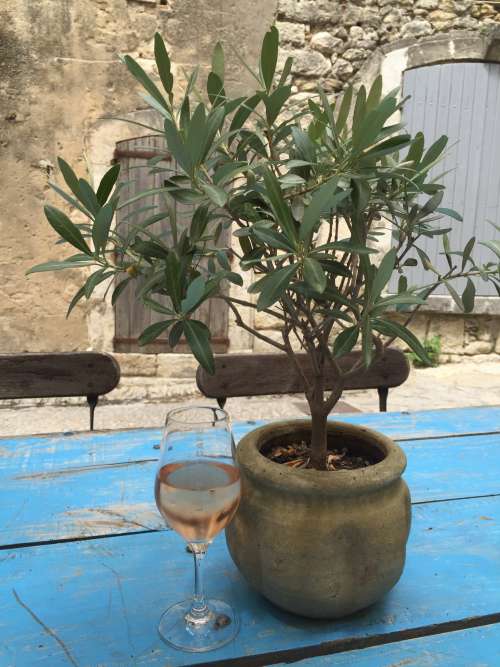 Paris to me was glitz, luxury, lights, and art. Oh, and wine.
Provence to me was friendly, slow paced, goat cheese, and olive groves. Oh, and wine.
France to me was wicked strong coffee, fresh bread, fist-sized figs, succulent olives, juicy-just picked apricots, and oh lordy, croissants that melt in your mouth.
This weekend, I went to my local farmer's market. The guy who sold croissants told me that he got up at 4 am to make them. "They are as good as the ones you can get in France!" Oh I couldn't wait to try them. When I told him I had just returned from France, he wanted me me to come back by his booth to tell me what I thought about his croissants. My lucky day! I found some fresh apricots too. Croissants and apricots!
The apricot was good. Not AS good as the ones I devoured in France, but very good.
The croissant? Let's just say I hid my face behind my shopping bag when I walked by his booth as I left the market. I didn't want to hurt his feelings. I mean, he had gotten up at 4 in the morning to make the croissants. Who was I to burst his bubble?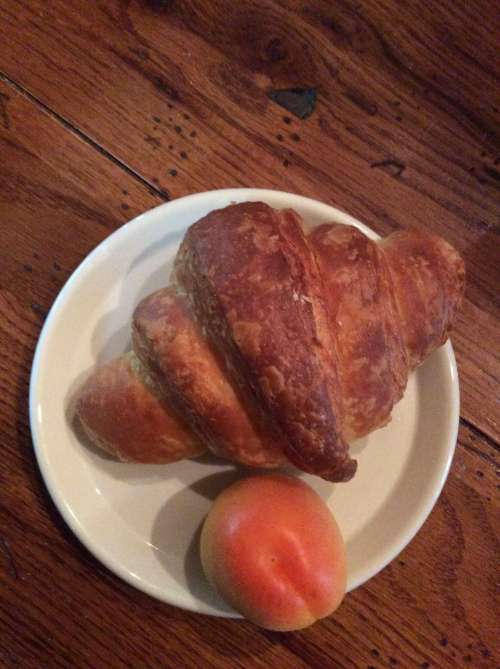 Until next time, Friends, savor the flavor of life!
Lots of love, The City Farmgirl in the Country, Rebekah