[Previous Suburban Farmgirl, October 2009 – October 2010]
I'm tickled to join MaryJane's roster of scribblers expanding the notion that farmgirl isn't a just place on the map, but a place of the heart.
True confessions (as the title of this blog makes clear): I was born suburban and raised suburban. I detoured briefly to New York City (I'm a writer after all) but now I'm raising my kids suburban, too.
Despite all the cul de sacs, WalMarts, and store-bought tomatoes, something a little bit country has always two-stepped inside me.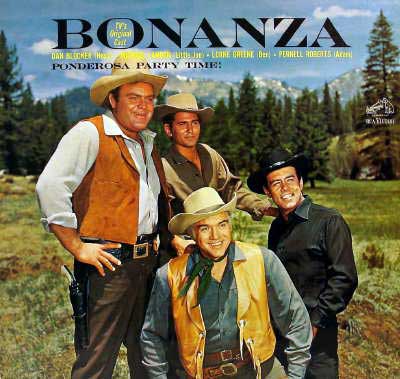 As a girl, I pretended my pink bicycle was a horse named Apple. I begged my mom to make blue gingham curtains for my bedroom. This being Michigan, I picked a lot of apples, blueberries, and raspberries—and sometimes Mom's flowers became "crops" in my pioneer girl games, too.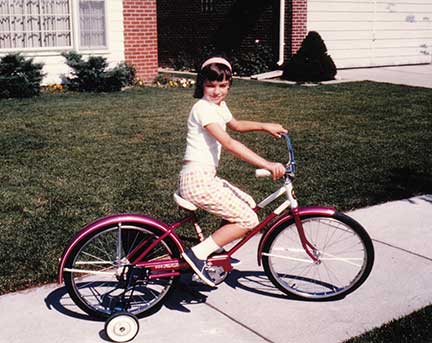 As a pre-teen I discovered "Bonanza" re-runs—hard! I probably would've been the geek behind the ultimate rabid fan site, had the web been invented then. (First album I ever owned: "Ponderosa Party Time"!!) Yes, I know the Ponderosa is a ranch and not a farm, and I admit that Pernell Roberts, my first big crush, partly fueled this obsession. But I also gravitated to their neckerchiefs and boots, their campfire coffee, their wide-open spaces, their general store, and those blue willow dishes. (Guess what my china pattern is today?)
By age 15, I owned bandannas in every color of the rainbow—and wore one almost every day. I'd walk two miles to a "health food store" to buy homemade granola ingredients and a cool new thing called Dannon yogurt.
For college, I moved from suburban Detroit to Iowa. (There used to be a sign at the state line, "Welcome to Iowa, A Place to Grow." It was incredibly apt! Is it still there, anyone know?) I loved going home with friends. In Sue's hayloft, kittens might be being born as we got out of the car. Cindy taught me about corn detassling. In the Amana colonies where Jeff lived, we'd devour pancakes big as dinner plates, served family-style with a groaning-board of every breakfast food imaginable.
All these experiences were like coming home to a place I'd never been. How was that possible? Yet it's a sensation that recurs time and again in my current life: At the sights and smells of a farmer's market. The satisfying slam of a screen door. Making a bed with a red-and-white Depression quilt. Being drawn to the curve of a particular pitcher at a yard sale. Spotting a shooting star. Drying clothes on a line (preferably with wooden pins). Making a pie—especially taking that extra minute to fashion a cute little apple cut out for the top. Feeling a cow's rough tongue on my hand (though it only happened twice, once in Iowa and once in New Zealand). Mending a moth hole. Tossing a pretty tablecloth on the grass for a picnic. Being outside, anywhere outside, in any weather.
Grace notes, I've come to think of them. Countrified grace notes amid the rest of my everyday (very suburban) realities—and thank goodness for them! We can't get *all* our calm and comfort from eating chocolate!
If you get what I'm talking about, you already know that these grace notes don't always take the form of sights, sounds, and places, either. They're also more amorphous experiences—like values and 'tudes, like conspiring with a bunch of other women to plan a surprise party or a fundraiser. They're that spark of kinship felt over tea with a like-minded new friend. They're the satisfaction of a job well done (I'm thinking of my mother ripping two inches of perfectly good knitting because she realized she slipped a stitch a few rows back). Grace notes can be the optimism and can-do spirit of traipsing into the woods with a troop of Brownies—or of opening my pantry and cobbling together yet another decent meal in the nick of time.
MaryJane is fond of saying, "farmgirl is a condition of the heart" and that's exactly right. The grace notes I'm talking about originated in farm life and have flown like airborne seeds all over the place. Those of us who find them and find a place for them in our hearts (wherever we may be) have something pretty wonderful in common.
I can't wait to think about them in more detail with you all!