I'm a "planner", always trying to think ahead, stay organized, and not get too stressed. But sometimes life has other plans, and things just get C-R-A-Z-Y. Like so many other suburban moms, life can get hectic, like a roller coaster ride. Sometimes ya just wanna say, "Slow the ride down, we're going too fast!" So far March has been madness!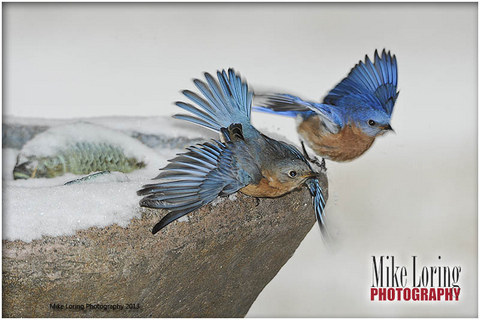 "Get busy! Spring's coming!"

Our month started out sad, as one of our elderly kitties passed.  "Muffin" had been on medication for several years.  She was a sweet kitty, one that purred loudly and often.  Even when you know you've been on borrowed time, it's never easy to say goodbye...they sure do leave pawprints on our hearts, don't they?  I hope she's giving those mice in Heaven a good chase!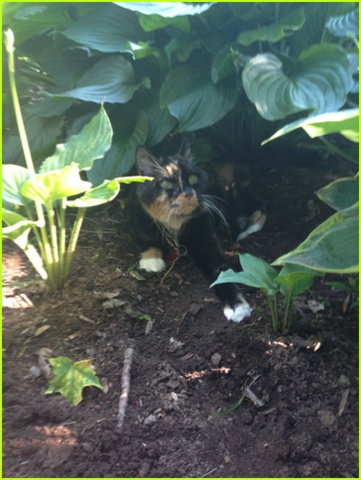 Muffin (1998 –2013) in better days, last summer

Looking ahead, and with the weather thawing out a bit, I'm feelin' ready for Spring and started my seeds!  What about you?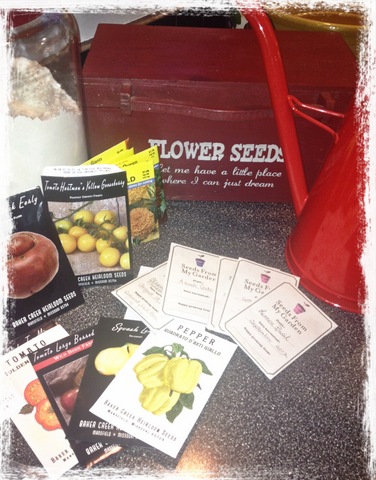 I always like to do things a little different each year, and challenge myself. This year, I planted seeds without buying any planting pots.   Everything's from the recycling, including tops for a "mini greenhouse" effect. I re-used egg cartons, yogurt cups, and even the packaging from a toy my daughter bought recently with her holiday and tooth fairy money.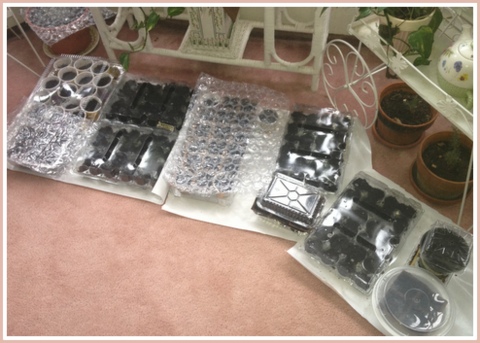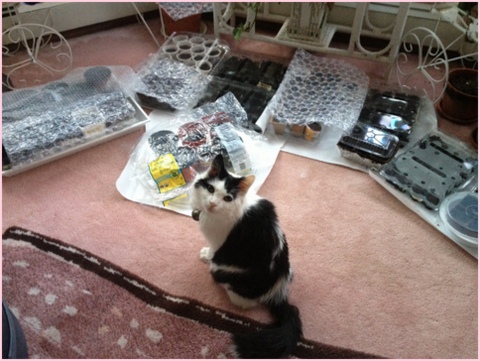 "Hey! MUST you put the seeds in my favorite, most sunny spot?"
Speaking of the tooth fairy, my daughter lost several baby teeth recently. She's got to be running out of teeth soon! Why is it that kids' teeth only fall out late at night, when they're in p.j.'s, about to go to bed!? Murphy's law states that baby teeth also fall out when the tooth fairy hasn't a lick of cash or coin on hand, or it's too late for the tooth fairy to get change from the tooth fairy grocery store. Even if said child loses the tooth at school, it isn't mentioned until right before bed.  And ATM machines only spit out twenties.  After receiving "just" five dollars, for her last tooth lost, my daughter wrote a note to the tooth fairy in protest. It must've been a mistake, that "small" amount! (Really? I think I only got fifty cents).  I didn't know if I should be proud of her gumption, or lecture her on being grateful for what she has!
Adding to an already long to-do list is everything that comes with spring cleaning and home maintenance, inside and out. One of Murphy's other laws states that not all the socks going into the wash will come out.  I've tried safety pins, laundry bags, and clothespins.  Inevitably, every week there are more sock orphans.  I have a mental picture of the septic pump company coming out and charging me extra.  "Sorry, ma'am, but the bill is double.  All those socks, ya know."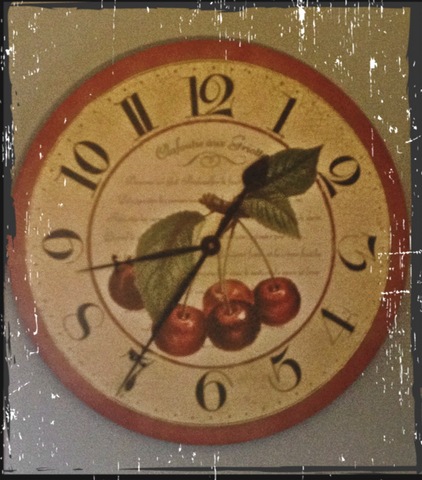 There's also been school events and meetings, volunteering, scouting, snow days, movies, and sleepovers. And the time change.  I think I lose an extra hour of my life just changing all the clocks!  March brings happy celebrations with  family, too.  St. Patty's, my birthday and this year, Easter, all fall in March.  
Once the "madness" subsides and things calm down, I know Spring will bring  lazier days, warm weather, flowers and birds.  As the old saying goes, in like a lion, out like a lamb.
****How's your corner of the world these days?  Leave me a comment so I know you stopped by!****
Until next time…Farmgirl Hugs, Nicole