You just don't know when big things are going to come from seemingly inconsequential things. There I was shopping at "The Great Wall" when I learned the 5 Secrets of Long Life. Who would have thought?!
Oh, "The Great Wall," do you know what that is? That's what we always called it in Georgia. Here, it is called "Wal-Mart's," with an "s" on the end. I'm not sure if it's plural or possessive.
I haven't made the change of nicknames yet, but am realizing that I need to. Folks around here don't know what "The Great Wall" is. I told my elderly neighbor that I was headed to The Great Wall and asked if I could pick up anything for her.  She replied that she didn't like Chinese food. And then she proceeded to share graphic details on how Chinese food negatively and violently impacts her digestive system. Please, My Sweet Friends, do me a favor. When I'm old and have the "urge" to share such intimate details, remind me about the TMI (too much information) rule we all learned in kindergarten. I'll do the same for you.
But let me take you back to the evening of my enlightenment, when I discovered the 5 Secrets of Long Life at my local Wal-Mart's/Wal-Marts/The Great Wall.
Wait. First, just in case you're a new reader, I should really bring you up to date. I already know the secret of life, thanks to James Taylor. He has an old song that I heard for the first time several years ago.
"The secret of life is enjoying the passage of time."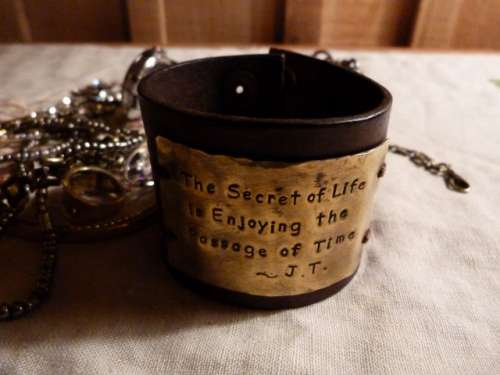 Look up the song sometime and listen to the words. The title of the song is actually "The Secret O' Life" rather than "The Secret of Life." He said he named it that because he thought it was pretentious and presumptuous of him to declare that he knew the secret of life. He tried to lighten it up some by copying the name of Life Savers candy, how they use Os. Pep O Mint and Wint O Green and many more. Life. Saver. See? That James.
Anyway, on this particular evening, I would discover the Secret of LONG life. Very different from the Secret of Life.
So I'm there, shopping for all kinds of things. Okay, I'll admit it: I was shopping for groceries at The Great Wall. I live in a small town now. Sometimes this is my best choice.
To be more specific, I was shopping for produce.
I mention this because, well, not only is it relevant to the story (kinda), but eons ago I was part of a Wal-Mart market survey in Atlanta. Wal-Mart was considering expanding their stores to include groceries. They wanted my opinion because I was a "busy professional female." I thought expanding their market to include groceries was a horrible idea. I told them that there was NO WAY I would ever purchase food in their store. Milk? Never. Meat? Gross. Ice cream? Nope. Produce? Never in a million years. Coffee? I said I'd buy coffee filters, but not coffee. I told them that in my mind, their store was the place to buy brooms and seeds and paper towels and hammers and CDs and bags of dirt and maybe a bicycle for my daughter. Not food. And definitely not perishable food.
Boy was I wrong about my shopping future! And good for them that they didn't listen to me. Our local store is incredibly busy. And my favorite department? Produce. Because they are so bustling with grocery business, the produce turns over quickly. As a result, they have just about the freshest produce in town, with lots of organic choices. On the particular evening when I learned the Secrets of a Long Life, the banana shelves were empty. Empty! Not a single banana in the entire store. Have you known a store to sell out of bananas? Me either.
Anyway. The other thing you need to know about me is that I don't like to use cell phones in public. Maybe it's my profession, maybe it's my southern upbringing. But you will never see me walking around a store talking on the phone. Look, we're all busy, right? I have heard TMI being shared in public on cell phones. Business matters, personal matters, family matters, you name it. TMI. Plus, I grew up in a time in the south when we were taught to look at people and greet them. We'd wave to cars we meet. We'd pull over for funeral processions. We'd make conversation with the cashier. Talking on a cell phone interferes with all of that.
But please don't fret. My teen-age daughter more than makes up for my lack of public cell-phone use. Ha!
Okay, so you get the picture. I'm in the produce department with my cell phone in my pocketbook. I'm saying "Hi" and smiling at fellow shoppers. I'm looking at lettuce and mushrooms and leeks and fennel. I notice another smile-er in produce, a pleasant looking older man picking out tomatoes.
I push my buggy (that's a shopping cart) over to the tomatoes. We exchange smiles. He says, "Can you believe what they want for these things they call tomatoes?"
"No," I say, "They're a terrible excuse for a tomato, aren't they?"
And then he told me that he liked the small ones in winter. "Have you tried the little Cherub ones?"
"I sure have," I said, "They're fine in a salad. But what I wouldn't give for a big, juicy homegrown beefsteak tomato."
I love to visit and wasn't in any particular hurry, so we stood there and chatted in the produce department about tomatoes.
And then we move on to the bananas.
He asked me if I had noticed that they were out of bananas.
"Yes, they have no bananas," I replied. (You know. That song.)
He tells me that I'm too young to know that song and that he's not because he's 85 years old.
"No way," I say. He pulls out his wallet and hands me his driver's license. For real. He hands me his driver's license. "Born in 1931," he pointed to the date on his driver's license.
Yep, he'd be 86 in a few months. I would have thought he was closer to 70 than to 90. It gives me hope when I see active, coherent, healthy older people. I want to be that.
So I made a big deal out of his age. Because he looked super. So I asked him, "How do you do it? What is your secret?"
He was apparently ready for that line of inquiry. I had a feeling he's been asked many times.
And now you'll know them too.
The 5 Secrets of Long Life.
By: The Smiling Man in The Great Wall's Produce Department
Eat three square meals a day.
Drink buttermilk with supper. (fyi: dinner is called supper here; lunch is called dinner.)
Work outside every day.
Don't work with wet feet.
Don't argue with your neighbors.
Pretty awesome, aren't they?
I told him about James Taylor, whom he had heard of because this is North Carolina and everybody here has heard of James Taylor. You know, Carolina in My Mind and all. Anyway, I showed him my bracelet.
He laughed, "You need somebody to tell you that? To enjoy time? That's pitiful. You youngsters are a lost cause."
Youngster.
Youngster.
Youngster.
He didn't say it that many times. I'm just repeating it because I like to hear it. Been awhile since someone called me that.
We laughed some more and then went separate ways to finish our shopping.
While I shopped, I thought more about his 5 secrets. I liked how he just whipped those out of his back pocket, ready to share anytime someone asked.
Let's consider them for a minute. I don't know a single person in my generation who eats three square meals a day. Do you? I don't even know anyone who uses that term "square" any more. We have coffee and a bagel or muffin for breakfast. We grab fast food for lunch. And dinner is what it is, sometimes square. Right? I make a vow to myself to do better.
Buttermilk? I remember as a kid I tasted a spoonful of my father's buttermilk with cornbread crumbled up in it. It didn't taste like anything I wanted in my mouth. I've never tasted it again and don't plan to, even on the off chance that it's a life lengthen-er. I.Just.Can't. But I can try to drink more water. I keep forgetting to do that.
Work outside? Okay, I'm totally DOWN with that. We've all seen the research that proves people who get outside are happier.  I have no doubt that I am healthiest and happiest when I spend time outside. It might not always be work for me. I like to play outside too. Sometimes I'm by the bonfire or cleaning out the barn or star gazing or planting flowers, but outside is my favorite place to be.
Work with wet feet? Hmmmm. I guess I'm lucky. This has never been a problem in my life. My feet are always dry. Maybe it's my awesome boots?
Don't argue with your neighbors. Living in the country, I've come to understand that neighbors rely on each other. When you need something or have an emergency, you are going to call your closest neighbor. So with that being the case, what's worth arguing about?
That man had a lot of wisdom to share. And he had the most pleasant smile. I'd go visit him if I knew where he lived.
As I continued to shop, for meat and milk and ice cream and coffee, I thought about what my 5 Secrets to a Long Life would be if anyone ever asked. Actually, a long life doesn't particularly interest me. I'm interested in a long life filled with joy and adventure. So my 5?
5 Secrets of a Long, Happy Life:
By: Rebekah, the youngster, who may or may not know anything about living
Get a cat. Or twenty.
Learn something new every day. Never think you know enough.
Don't get stuck into thinking you're always right. Open your mind. Your brains won't fall out.
Forgive everybody. Let the water flow under the bridge and on into oblivion until it's finally irrelevant to you.
Feed and nurture your soul. Mine likes chocolate and peace and fun.
My question for you is this: What are YOUR secrets for a long life? Or a long and happy life? Will you share and add to the list?
Until next time, Friends, savor the flavor of life!
Lots of love, The City Farmgirl in the Country, Rebekah
Since my blog post is photo shy, here's a few from March in years gone by.
Here's the day I saved #101, Mr. Mustache. Poor angel. He had been trapped in a feral cat "trap and kill" program. This wild boy attacked everyone who tried to touch him at animal control. He was headed to the chamber. Now he lives happily and peacefully in my home. March 2014.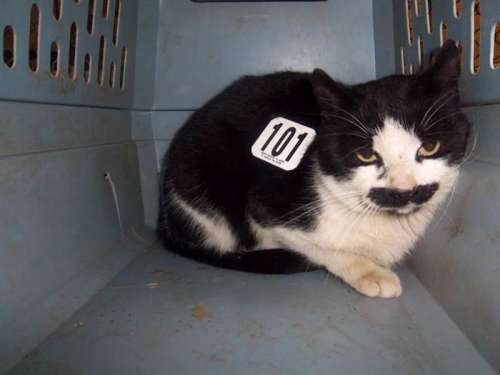 And, this one is also in March 2014. My Honey Bunny, My Soul Horse, My Barn Entertainment, My Merlin. Showing off one of his funny faces. What a clown.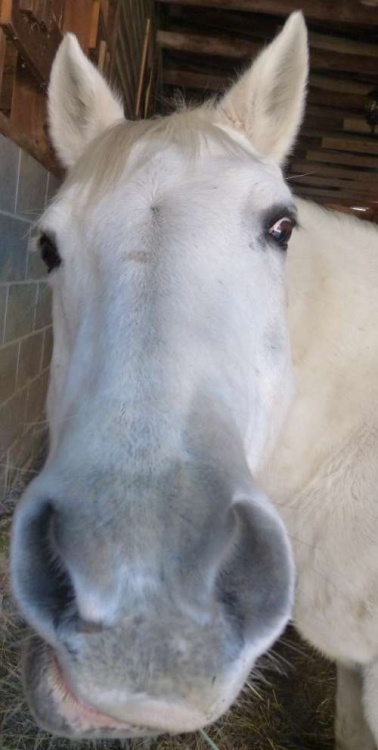 Here, I'm headed to girl scout camp. I notice now that packing light might not be my strength. March 2015.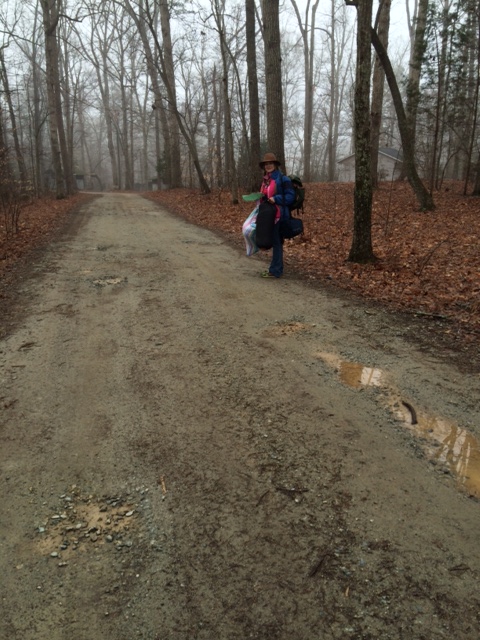 Yep, they're singing their little hearts out in our pond this year too. In fact, it's been rather warlike out there lately. I told them that peace was required in my pond. March 2016.