It's that time of year again…tree-trimmin' time! Join me, the Suburban Farmgirl, and my family as we head to our favorite tree farm on the hunt for the perfect specimen!

After deciding that when it comes to Christmas trees, fresh really is better (isn't that true of everything?) our family adopted another yearly family tradition:  the cutting of a tree.  Now, I know not everyone who lives in a suburb has a tree farm nearby, but we're blessed to have a beautiful tree farm just 'round the corner.
There's little wooden roadside signs around, pointing to the direction of the Medridge tree farm. When we pull in, I can't help but think how pretty Connecticut really is. Heading off the winding country-like road into the driveway, I'm reminded of a scene from vintage postcards.  There's a little red barn for an office, and an old wooden sled decorates the front. My daughter bounces with excitement in her seat before we can even turn the engine of the car off.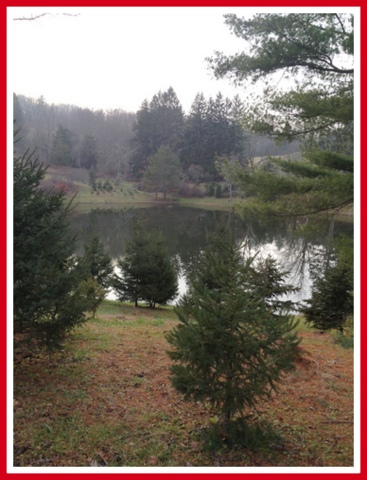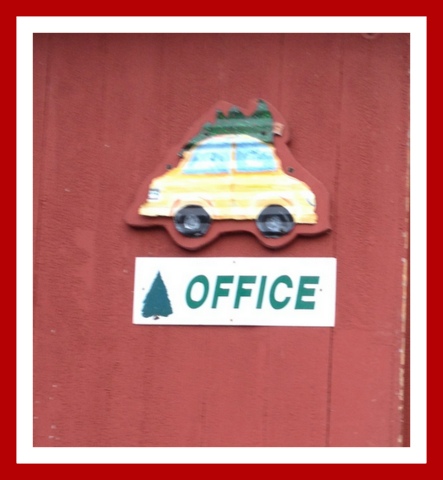 Checking in at the office,  we're greeted by the owner, Julia Wasserman. In addition to being a tree farmer, Julia Wasserman was also our state representative, serving eighteen years in office.  I got to thinking, "Just how does someone become a Christmas tree farmer?"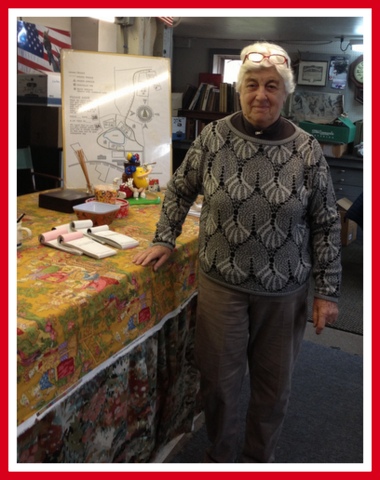 Julia Wasserman
The Wassermans bought their farm over fifty-two years ago.  Julia's late husband, a physician, loved tree farming as a hobby and planted trees all over the property.  She says he just kept adding more and more, until eventually they realized they'd planted a plantation!  That's when they decided to sell trees, over thirty years ago, and Medridge tree farm was born.  The name is taken from "middle of the ridge", referring to the terrain.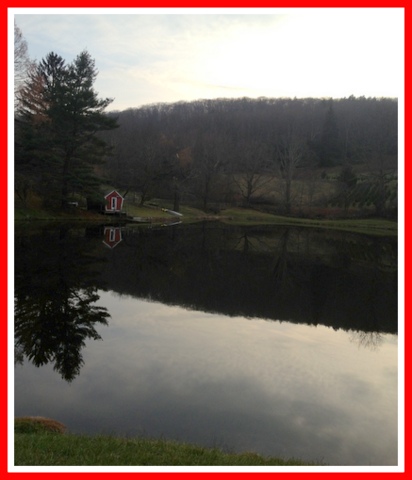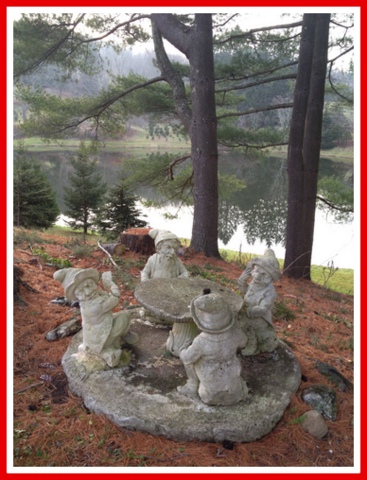 Julia says that there's about twenty-five acres dedicated to the trees, all spread out. I love that it's not just a "clump"of trees, making our experience more authentic.  I feel just like Ma, Pa, and Laura Ingalls as we head 'round the pond to find our perfect tree!  I know that we're making memories my daughter will have for a lifetime.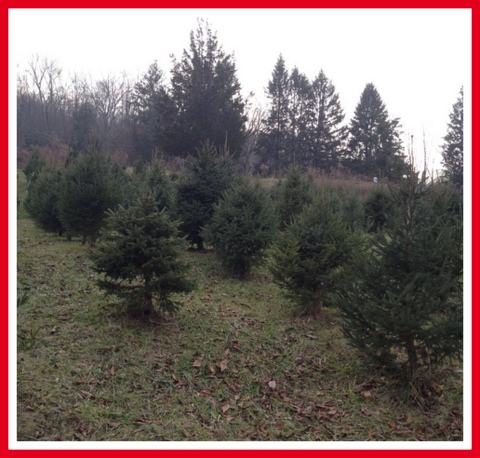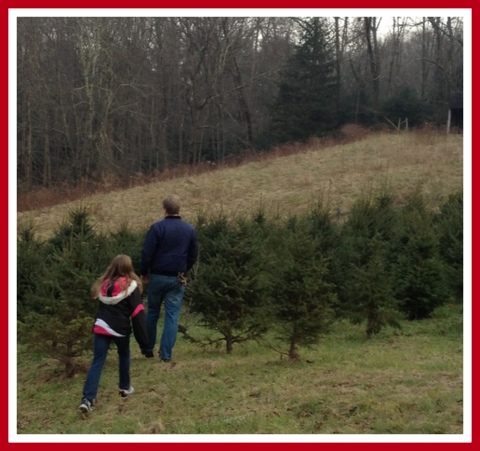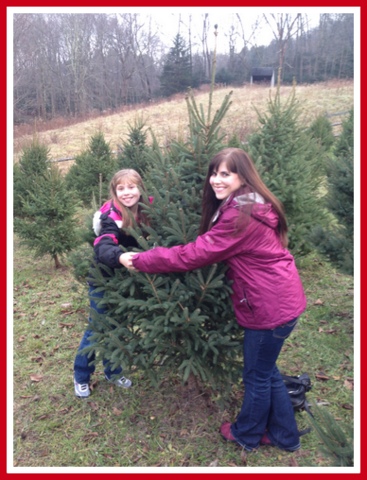 "We want this one!"
Not wanting to be like Clark Griswold, and heeding Julia's gentle warning that the trees always look smaller in the open than they do once you get them inside, we find our tree, perfectly-shaped around five-feet tall or so. My husband cuts it down in just minutes, with a little hand saw.  When we first started this tradition, my daughter seemed so tiny.  The trees now no longer look like great, big giants next to her.  (She's also learned not to stand too close to Daddy when he saws, as it never falls in the direction he says it's going to).  As we walk down the bend back to the office, this year it's Audrey who carries the tree with her dad, and I get a visual of how much she's grown up, right before our eyes.  Walking behind them, a gentle breeze blows the amazing balsam scent my way…it smells of Christmas!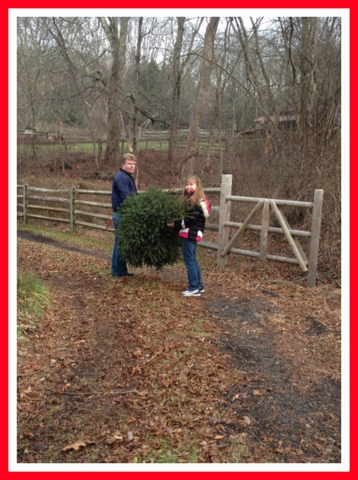 Through the years, the farm has tried different types of trees, learning which species worked best, and were the most disease-resistant.  The trees growing at Medridge are white spruce and blue spruce trees, which Julia says are "very good trees for Christmas trees, holding up very well."   Showing her the tree we've just cut, she tells us we've picked a white spruce – just beautiful! I love its soft needles, as opposed to sharp ones from other types.  Julia tells me it takes time and care to be a tree farmer. They must carefully maintain the area around each tree, mowing regularly, and keep pests and vines away.  The trees grow around a foot a year. (Think about that the next time you see the beautiful lit tree at Rockefeller Center, New York)!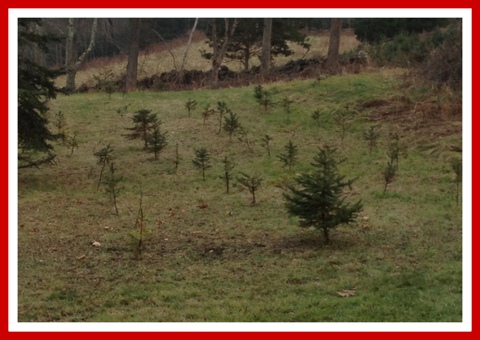 Julia advises to keep the tree away from hot sources.  In caring for a cut tree she says, most important of all,  the tree holder must be filled with water at all times.  A fresh cut tree will drink a lot of water, and keeping it from drying out is so important.  Julia says it's best to cut your tree as close to Christmas as you can, and  a properly cared-for cut tree should last three to four weeks without dropping needles.
We load our tree on the roof of our car, and bid Julia and her farm goodbye, until next year. She's such a busy lady, and still does some work for the state.  She says the best part of being a tree farmer is seeing all the people coming back each year, with their kids.  I smile, thinking her farm is one of the best things of our Christmas, too.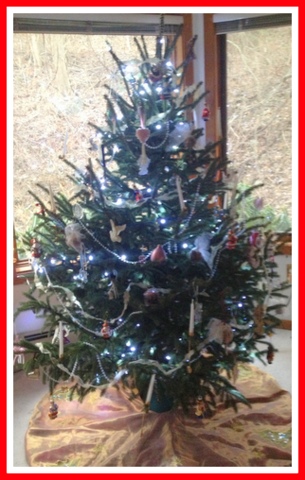 Hope you enjoyed our visit to the tree farm, and that you're having a wonderful holiday seas

on so far!

  Rem

ember to leave me a comment so I know you dropped by! 
–
Ni

cole