Since my last post about cravings, several have been satiated! Evan and I went out for some delicious Korean food, I skyped with my nieces, got our very first electrical outlet in the yurt, and…it SNOWED! Hooray! Winter is here, and the yurt is treating us well so far. I'd like to think it's because we are treating the yurt well…It's a symbiotic, mutually beneficial type of thing. We are good to it, so it is good to us.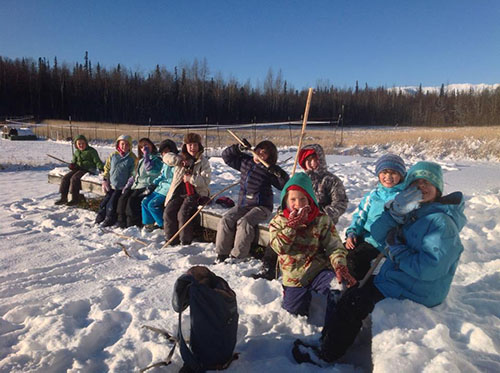 The snow fell last weekend, and even though none has fallen since then, it has stuck around. I even got in a couple of cross country skiing sessions. What a great pregnancy workout! My balance is a little bit off, but the whole body movement is fabulous. The baby is also crowding out my lungs, so I don't even feel pressured to go as fast as I would normally want to go.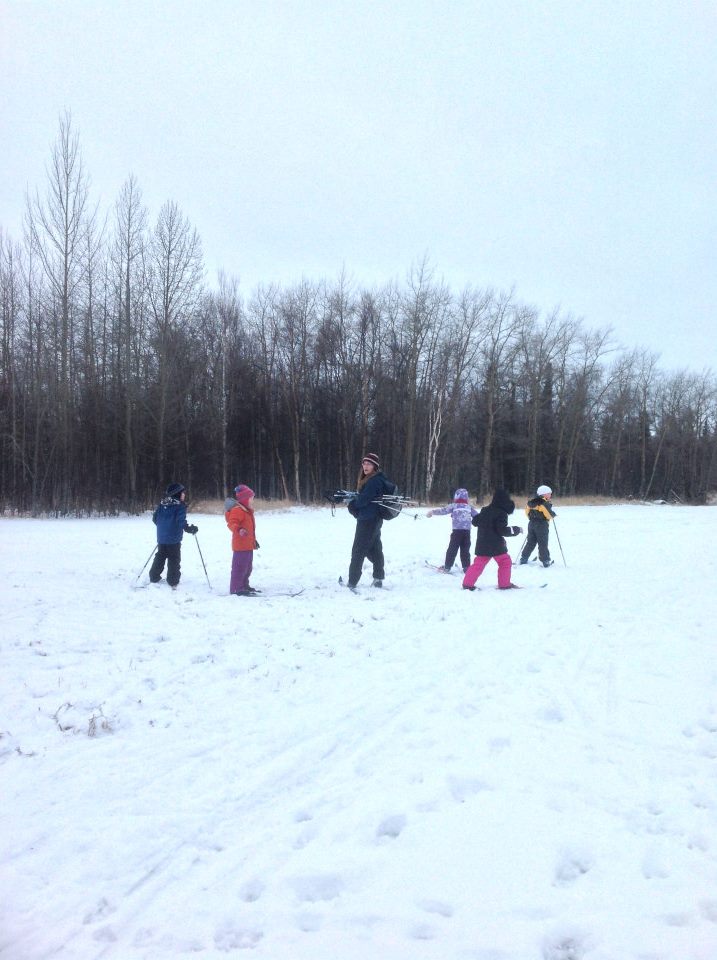 The snow definitely makes me want to be outside as much as possible. Alas, I have an overdue thesis write-up to complete as I am defending in less than two weeks…However, the weather turned for the frigid last week. That has been an incredible motivator to stay inside by the fire and write, write, write. It has also been the first test of the yurt in extreme cold. The nighttime temperature has been dipping close to -10 degrees Fahrenheit, and we can definitely tell that the outside temperature is chilly. We try to wake up every few hours to stoke the fire. If we don't, the cold that takes over very quickly makes it all the harder to get up to rebuild the fire.
I moved our "fridge" from the outside cooler to a spot inside the yurt that is against one of the walls where the liner is not pulled all the way down to the yurt platform, allowing a draft to come in. Even after moving our "fridge" items in it are still freezing! Soon, we will have a new fridge and won't have to worry about such silly things, but the fact that milk is freezing inside our home gives you an idea of how cold it can get along the outskirts of the yurt. Fortunately, we do not notice the temperature variance, because the fire keeps the food prep area, our "closet," the "bathroom" and our "living room" all nice and cozy. While we do feel a cool draft every once in awhile, it is not a big deal. Furthermore, we will be weatherproofing those pesky drafts along the floor/wall meeting and doing something with the windows so cold air doesn't seep in around them.
So far, the most treacherous thing that has happened is the long ice luge that has been created between the front door and the car. This is not a yurt problem in any way. It's a freezing rain problem, and it can be easily alleviated with some sand or mini crampons. Also, for some reason, it doesn't seem as bad to me as others make it out to be…and I'm the one carrying nearly thirty extra pounds around my waist.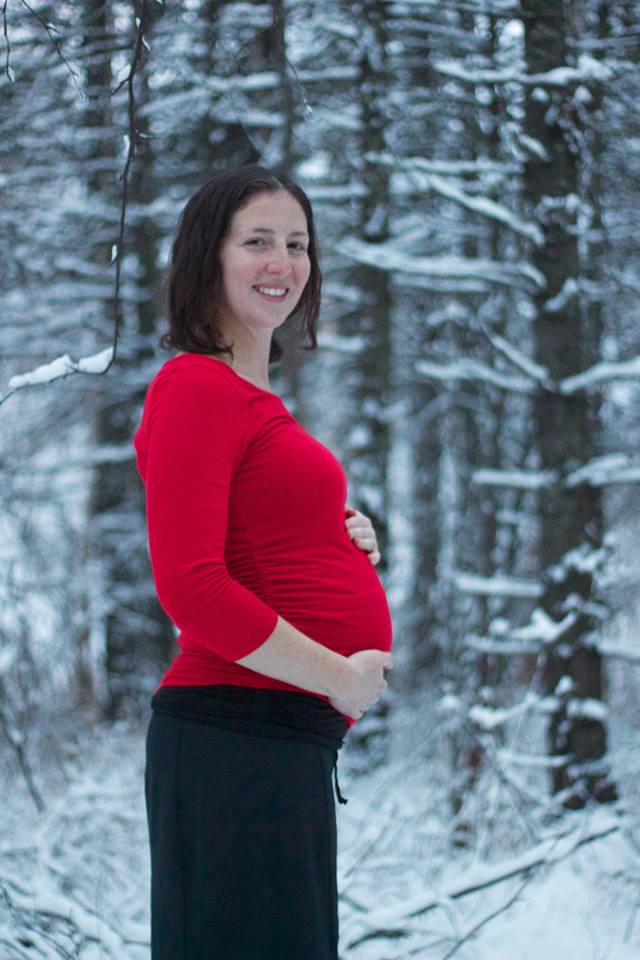 Until next time fellow Farmgirls,
Sending you peace and love,
Alex, the Rural Farmgirl